While Pedro Pierluisi considers himself a legitimate governor, he recognized that there's a legal dispute over this decision to be sworn in as the new head of the Government of Puerto Rico after Ricardo Rosselló's resignation became effective Friday afternoon.
So, to avoid a controversy that would cause more uncertainty on the island, the former Resident Commissioner encouraged the Senate to ratify or reject his incumbency during next Monday's hearing.
Puerto Rico House of Representatives confirmed Pierluisi as secretary of state Friday, but the Senate has not yet voted on his appointment.
The legislature, which is controlled by Pierluisi's New Progressive Party, erupted into cheers when the House voted 26-21, with one abstention, to confirm Pierluisi as secretary of state.
Rosselló said, in a written statement, confirmation by both houses was unnecessary for a recess appointment, an assertion that appeared certain to generate legal challenges.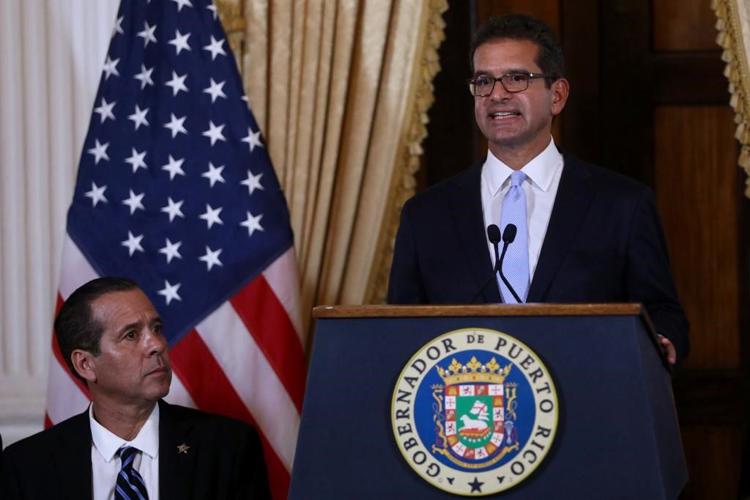 In his first press conference almost two hours after taking the oath, Pierluisi informed that he was taking the "pragmatic" road and that he would step down if the Senate didn't endorse him to stay in office.
In that case, the secretary of Justice Wanda Vázquez, the third in line, would become the governor, according to the Constitution.
But Pierluisi warned senators that if they "don't vote, I would keep on serving", as the Senate was informing that it had moved the hearing from next Wednesday to Monday at 3:00 p.m.
"Nobody can question that the Secretary of State is the first in the line of succession and that the Constitution of Puerto Rico expressly says so. It does not say that you need the consent of both houses," Pierluisi said in a press conference that took place in the Hall of Mirrors.
"It seems to me that the prudent and reasonable thing is for the Senate to express itself and for the controversy to become mute," he insisted.
Depending on the Senate's action, his tenure "could be very short-lived," he said.
Pierluisi was sworn in by judge Luisa Colón in his sister Caridad Pierluisi's house at 5:00 p.m., the hour Rosselló had set to leave office on Friday, Aug. 2.
But, four hours after Pierluisi was sworn, San Juan Mayor Carmen Yulín Cruz announces on Monday at 8:00 a.m. the Municipality will be filing an appeal challenging Pierluisi's oath.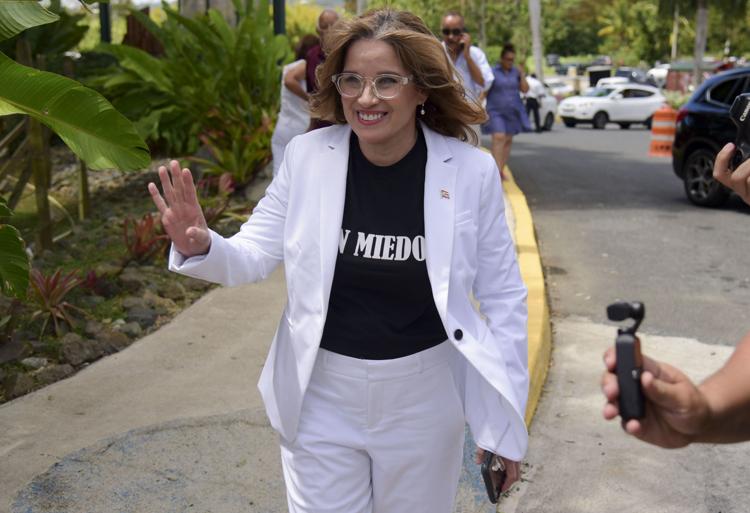 Pierluisi did not plan to move into the governor's mansion until after the Senate vote. He also said he would avoid any major changes and concentrate on meeting with top government officials. Also announced he will close the First Lady's Office. Pierluisi is separated of his wife María Elena Carrión.
Senate President Thomas Rivera Schatz, a member of Rosselló's party who is seen as a possible future governor, criticized Rosselló for naming Pierluisi and appeared to hint at fighting the succession plan.
"He never regretted anything," Rivera Schatz said of Rosselló. "He did not respect the demands of the people. In fact, he mocked them, using new accomplices."
Rivera Schatz said that order and morals will prevail: "No one should lose faith."
Constitutional law professor Carlos Ramos and other legal experts  believed Pierluisi must be confirmed by the House and Senate.
But some lawmakers and Pierluisi himself expressed concern that the continuing political uncertainty would damage Puerto Rico's efforts to get federal funds to recover from the hurricane and confront the economic crisis.
Meanwhile, some legislators have accused Pierluisi of a conflict of interest because he worked for a law firm that represents the Fiscal Oversight Management Board, which has repeatedly clashed with local officials over demands for austerity measures.
Pierluisi, whose former brother-in-law is the board's chairman, tried to dispel those concerns.
The board was created by Congress to oversee the restructuring of more than $70 billion in public debt after Puerto Rico declared a form of bankruptcy.
Pierluisi told lawmakers he is against several austerity measures demanded by the board, including laying off public employees and eliminating a Christmas bonus.
He said he supports public-private partnerships and the privatization of the island's public power company.
"The people want a change, and I don't blame them," he said.
A key obstacle for Pierluisi has been Rivera Schatz, who possible wants to run for governor himself next year.
Pierluisi was Puerto Rico's non-voting representative in Congress from 2009 to 2017 and then ran against Rosselló in the 2016 primaries and lost.
He also served as justice secretary under Rosselló's father, Pedro Rosselló, when he was governor.