For years, government officials have tried to launch a light-rail train project between Caguas and San Juan, but the initiative floundered due to the high costs involved.
Now, a new coach bus service has been launched between the two cities, as part of efforts to provide residents in the Caguas area with a safe, convenient and modern mode of travel.
ALSA – National Express , an international transport company, has begun operating a modern coach service between Caguas and San Juan, with service seven days a week. When asked by THE WEEKLY JOURNAL, company officials said 15 new jobs have been created with the initiative.
"We need to facilitate capital investment in Puerto Rico to move the economy forward," said Omar Marrero, executive director of the Public-Private Partnerships Authority, during an activity launching the service. "This alliance with the private sector is evidence of Spanish company ALSA's confidence in entering Puerto Rico."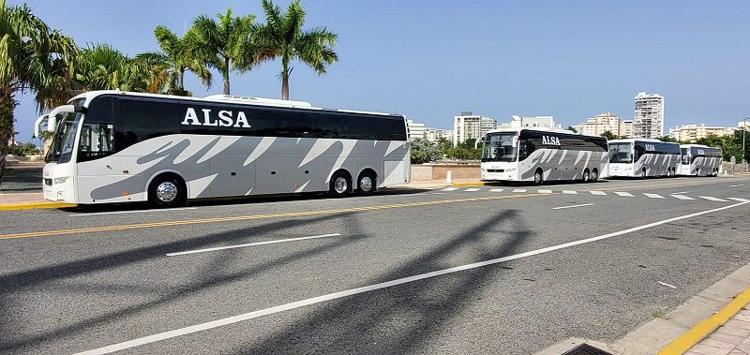 ALSA has five modern coaches for the service, which have capacity for 54 passengers, air conditioning and a bathroom. An added plus is that all seats have a seatbelt, USB and power port. The buses also have security cameras and to help ensure safety, all drivers must pass a breathalyzer test before the start of each route.
ALSA has two routes to San Juan, both starting at the Caguas bus terminal, with stops at Catalinas Mall in Caguas, the Río Piedras Medical Center and Plaza las Américas mall in Hato Rey. At this point, the buses will follow two routes, depending on one's destination: one route ends at Covadonga in Old San Juan, with stops at Minillas and Paseo del Caribe and the other route ends at Isla Verde Avenue, with stops at the Urban Train stations in Hato Rey and the Sacred Heart area.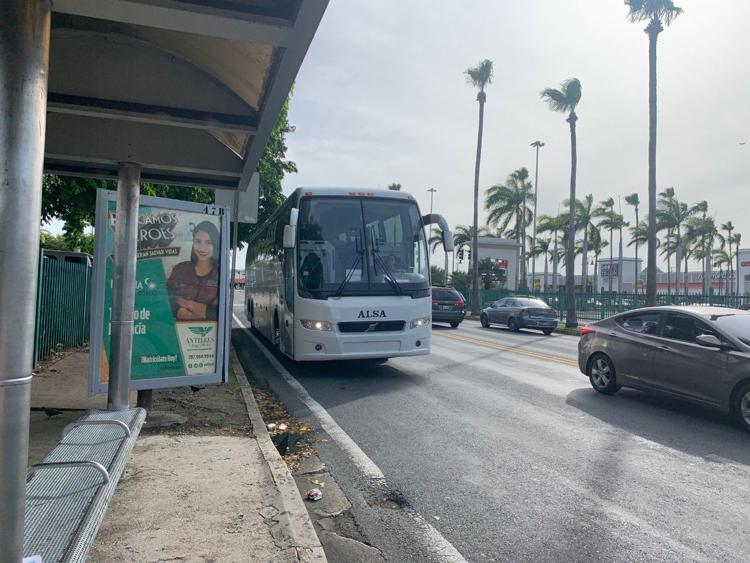 The service is operating exclusively on highways PR-52 and PR-18, instead of the old PR-1 route, which are used by other public carriers (known locally as "carros públicos" or "guagas"), offering customers considerable savings in travel times, according to government officials.
The routes are operating daily from 5:30 a.m. to 9 p.m. The buses from Caguas leave every half hour to 1 hour, depending on the route. Tickets vary in price from $2.50 to $4.00 each, depending on the destination. Discount prices are also available for multiple trips.
The potential ridership in Caguas is about 125,000 residents, according to a 2018 U.S. Census population estimate. This figure does not include the populations of nearby municipalities such as Cidra, Cayey, Juncos, Las Piedras and San Lorenzo.
"For decades, the route between San Juan and Caguas has been considered one of the most important to achieve greater economic activity, which benefits not only the people of the area, but all of Puerto Rico. For this reason, there have been many proposals for public transportation that have been discussed publicly, including a connection by train," said Transportation Secretary Carlos Contreras.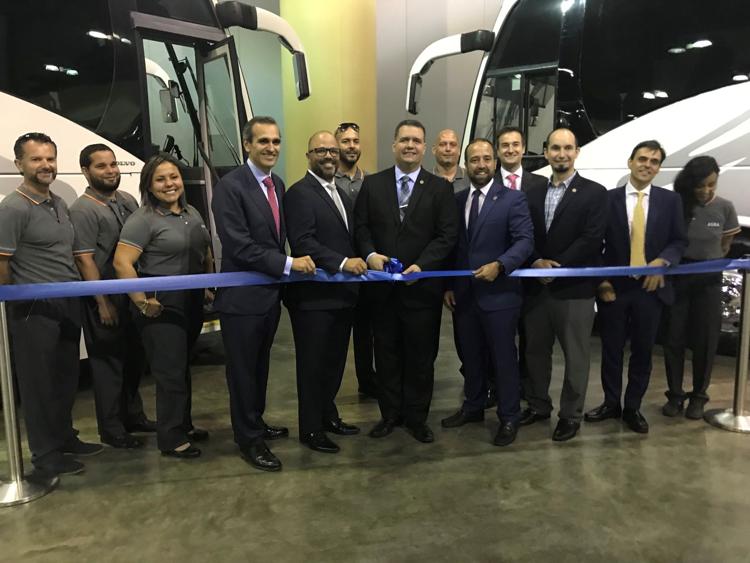 "However, after a serious analysis of the economic, environmental and social challenges of each proposal, we have been consistent that before considering a train for this route, we must establish a system such as the one we are announcing today, which allows us to educate in a cost-effective manner about the advantages and benefits of collective transportation," he added.
"This project comes with guarantees backed by the experience and prestige of this company, which has a successful track record in countries on multiple continents. Therefore, we are very optimistic that this will result in an attractive service for citizens, with reasonable prices, comfortable and reliable travel schedules, and respect for the environment, by using modern vehicles that release less emissions, among other benefits," Contreras said.
ALSA: Service fills a transportation need
Company officials said operating a coach of this kind is "absolutely innovative" in Puerto Rico, as public bus transportation on the island is very underdeveloped, since the use of the private vehicles is the primary mode of transportation, due to the lack of an attractive public transport offering.
For ALSA, the new service is a "win-win" for all, as it positions the firm to expand coach bus service to other parts of the island, raises the "standards" of bus transportation in Puerto Rico, improves the quality of life, helps boost the local economy and eases traffic congestion.
"We want to affirm our long-term commitment to Puerto Rico, offering a service that we believe can result in improving the quality of life of its inhabitants and boosting the local economy with a policy of promoting quality local employment by providing a transportation service that is top quality, safe, reliable and comfortable for passengers," said Enrique Blanco Souto, director of international business development at ALSA.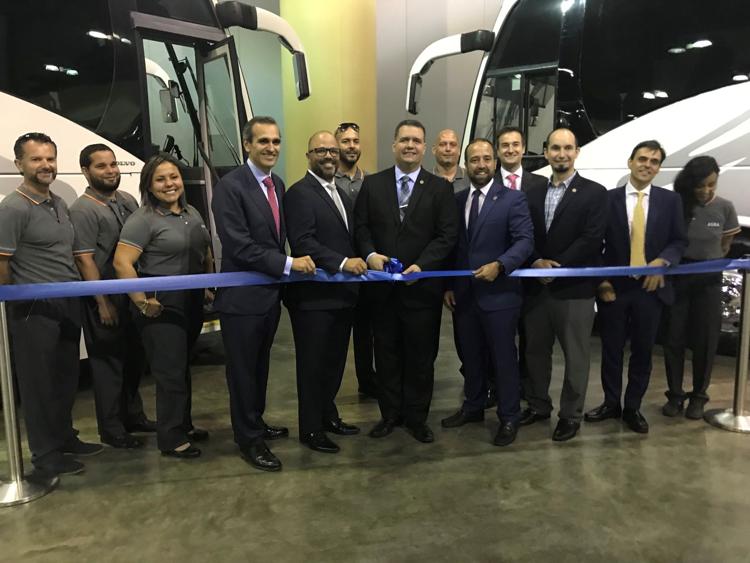 The Caguas municipality is also on board. "We support this project, definitely. We are focusing on developing collective transportation options for citizens and the dream of the train has not progressed. So this is along those same lines, an intermediate step," said Luis Herrera, director of the city's Projects and Citizen Mobility Department. "But we have not discarded the idea of the train. That project is on hold. We are hoping that with better times, the cost of investment and the cost of operations will be more feasible," he said to THE WEEKLY JOURNAL.
The $400 million train project between Caguas and San Juan, called Novotrén, was effectively derailed in 2017 due to the high investment cost. Officials were hoping that once the project was completed, around 15,000 residents in the Caguas area would use the Novotrén on a regular basis.
The ALSA project has many positives for Caguas, Herrera noted. "The bus service gives people flexibility of travel, in a rapid, comfortable and safe way, between Caguas and San Juan. There is the creation of new jobs for Caguas. ALSA can also work with us on other collective transportation projects in the region, as part of a feeder network," he said. "This project will help change the mentality on public transportation in Puerto Rico."
There is also the added bonus that San Juan residents could also use the ALSA service to travel to the "Ciudad Criolla" and enjoy its tourism offerings, such as its Arts Center, he indicated.
Herrera said although the ALSA project is specifically with DTOP, Caguas officials first talked with ALSA more than two years ago, as part of the planning process. Among the issues discussed were the need for collective transportation, the planned route and other details. "We have given ALSA space in the Caguas bus terminal and they are also renting an office at the terminal," he said.
ALSA – National Express operates a number of bus fleets and railways in the United Kingdom, Continental Europe, North America, North Africa and the Middle East, with a fleet of 29,000 vehicles and some 45,000 employees worldwide.