Her father squinted when he heard the news. "All that studying to end up at la parada" 15 (at bus stop 15)," Yareli Manning recalls her dad saying.
But that skepticism didn't deter the entrepreneur. After leaving her well-paying job as a business consultant in Austin, Texas, Manning returned home and in 2014 opened her first food truck, The Meatball Company, in Hato Rey, steps away from Puerto Rico's financial district.
"I am a professional eater, a foodie. Opening a food truck seemed like the obvious choice, second nature. Plus, my sister Xyomar owns a food truck (the Yummy Dumplings)," Manning told THE WEEKLY JOURNAL. "The overhead costs are minimal and you can start a business with an investment of $40,000 to $50,000."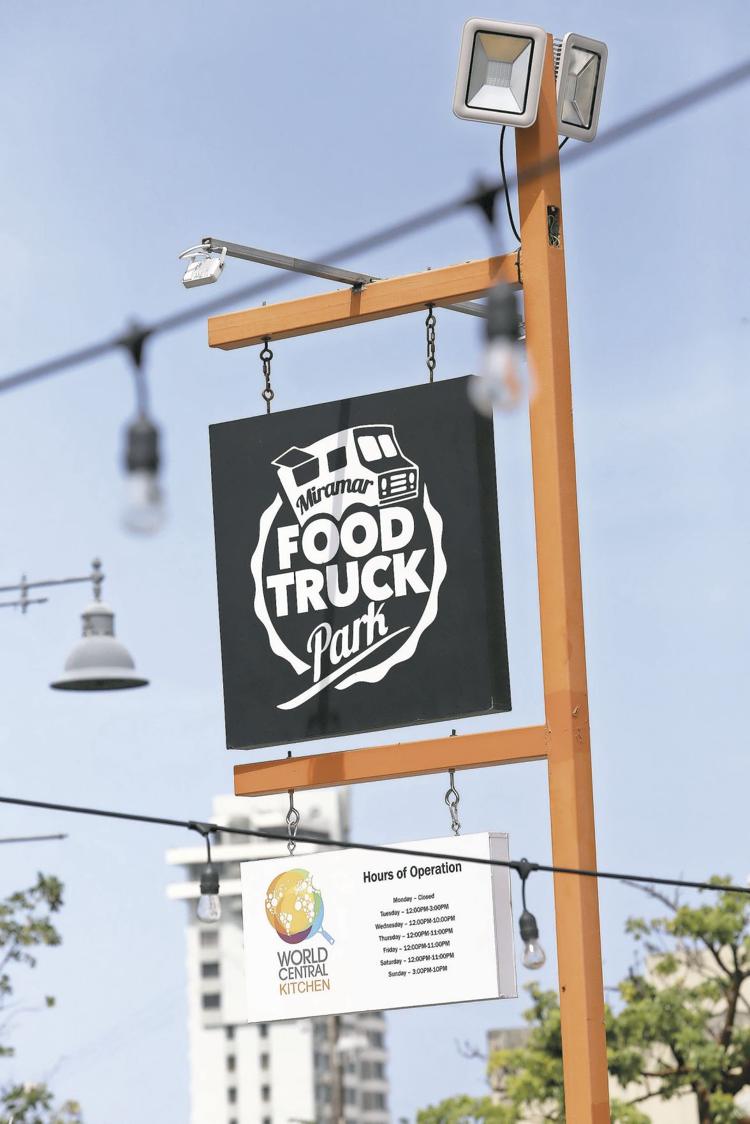 A year after venturing into the culinary world, she was ready for her next move. Inspired by the Austin street food scene she enjoyed while living in the Lone Star state, Manning set her eyes on a parking lot in the corner of "la parada 15 and Avenida Ponce de León in Santurce, a barrio still in transition where dilapidated buildings coexist with a booming art movement and signs of an economic comeback are evident.
On that dull and grungy intersection that her dad loathed, Manning envisioned a food truck park, a place to savor good food but also a spot to relax and have fun. "In Austin, I was a regular at food truck parks. I enjoyed the scene and culture. These are gastronomical and social gatherings," Manning explained. "I wanted to replicate that experience here."
It wasn't easy. She had to overcome several bureaucratic hurdles. But three years later -and with the praise of renowned Spanish chef José Andrés- the Miramar Food Truck Park officially opened. It immediately became a hot spot, giving neighborhood workers another lunch option and enticing night visitors with its varied menu of tasty plates and drinks. Eight months after Hurricane Maria pummeled the island, the Miramar Food Truck Park became the first permanent outdoor food court to obtain a license from the municipality of San Juan. Manning manages the park and two trucks: The Meatball Company, with its trademark handcrafted meatballs, and Pa'l Pita, a Greek food cart.
She is not alone. The island's love affair with food trucks keeps growing. Food carts and informal clusters of local vendors are popping up all over the island. "I follow the industry and have noticed that after Maria we have been experiencing a boom in visitors and investors," Manning pointed out.
Following that surge, she opened a second Pa'l Pita in Aguadilla, a town on Puerto Rico's northwestern tip known for its sultry beaches.
"Food trucks and food carts have been around for decades. After the catastrophic events of 2017, they have proliferated throughout the island, generating jobs with considerable salaries. This is good news," Puerto Rico Chamber of Commerce President José Ledesma Fuentes stated.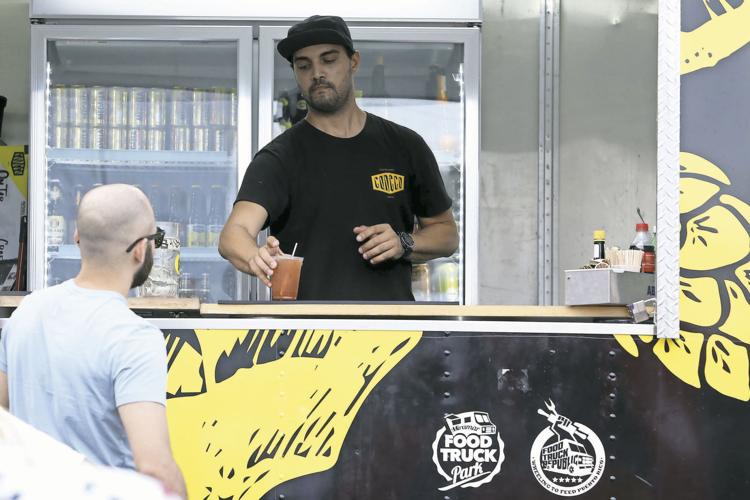 While there are no official statistics about the industry, based on information provided by colleagues and her experience, Manning "conservatively estimates" that food trucks contribute $40 million a year to the local economy.
Puerto Rico has 150 food trucks which create some 600 jobs. But Manning, co-founder of the organization the Food Truck Republic, which groups food truck owners, expects these numbers to double in the next few years echoing the U.S. growth pattern.
According to the market research firm IBISWorld, from 2014 to 2019 industry revenue in the U. S. grew at an annual rate of 6.8 percent, with 23,872 food trucks scattered around the country. But the hype has had other ripple effects. These restaurants on wheels move a $1.2 billion industry that goes beyond cooking food and that includes shows on the Food Network, Netflix and films like "The Chef."
The Local Scene
Experts from the food industry interviewed concurred that the island's food truck industry is flourishing despite the wrath of a hurricane, roadblocks, the recession and the uncertainty caused by the restructuring process of the $70 billion-plus public debt. How come?
Economist José Alameda said that the rise in this type of venture could be a reaction to the island's labor shortage. He indicated that from 2005 to 2019, the private sector has lost 79,700 jobs while, at last count, the public sector had lost 61,900 up until 2015.
"People need to survive," Alameda said.
And, self-employment is a survival mode. Owning a food truck business can be a relatively fast and cheap way to get back into the workforce. "People tend to resort to a business mechanism that allows for mobility, flexibility, low cost, and convenience -for both- the client and the owner," he argued.
"When productive sectors collapse, small businesses kick-in to jump-start the economy," Puerto Rico Association of Economists' President Heriberto Martínez Otero added.
Two other factors increased the popularity of food trucks: a decrease in the purchasing power of the middle class and an increase in commercial rent prices in San Juan. Both factors had an effect on supply and the demand, insisted Martínez.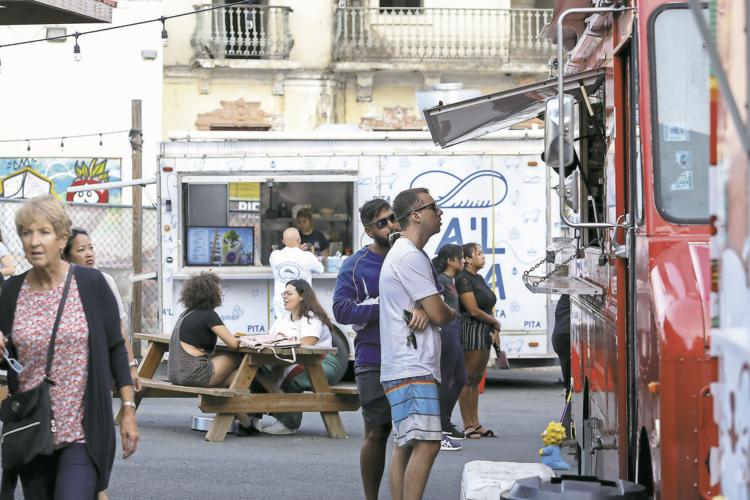 But it's more than dollars and cents.
Food carts offer other benefits. A study by the Urban Vitality Group and the City of Portland in Oregon revealed that food truck parks enhance a community's quality of life. The report "Food Cartology: Rethinking Urban Spaces as People Spaces" concluded that food carts improve the neighborhood's mood by fostering social interactions, promoting walking and by providing uses for vacant parcels.
The Miramar Food Truck Park, for example, occupied an idle space in the heart of Santurce, becoming an integral part of the revitalization process of the neighborhood.
The Regulations
Ledesma, whose organization has been a vocal supporter of the industry when it has come under fire, expressed satisfaction with the food truck boom and the Chamber of Commerce services to the new crop of food entrepreneurs. "The food industry is a highly regulated one in Puerto Rico... in the Chamber of Commerce we have two commissions that could gladly guide and serve as mentors," he said.
While the presence of food carts is getting more attention lately, they are not new to the island's culinary landscape. Food trucks have been around for a long time. Decades ago, their menu was limited to the traditional rice and beans, fried treats, hamburgers, hot dogs, and tripletas (a skirt steak, ham, and pork sandwich).
However, ten years ago the concept morphed when a new breed of colorful food trucks like the now defunct El Ñaqui (a modern take of Puerto Rican food) and Yummy Dumplings (Asian cuisine) surfaced with their fresh offerings. Word spread around and like El Churry, a food truck featured on the late Anthony Bourdain's show 'No Reservations', the new kids on the block gathered a following. Their success inspired others.
Another threshold was crossed when Lote 23, a hipster culinary experience with 14 food kiosks and two trailers, opened in Santurce at the end of 2016.
But it hasn't been always peaches and cream. Five years ago some 75 food truck owners organized under the Food Truck Republic to react to different regulations that had been debated and approved at local and municipal levels.
The regulations vary. Manning mentioned she got her permit in Aguadilla in half an hour. Other municipalities like Dorado and Carolina have tried to enforce stricter restrictions for various reasons. Some requirements seek more revenue for the municipality. Other permits curtail the industry to avoid competition and the displacement of brick and mortar restaurants, on whose revenues some towns depend.
Yet, the evidence doesn't sustain this argument. According The Economist, that cites the Bureau of Labor Statistics, counties that have experienced increased growth in mobile-food services have also had quicker growth in the restaurant and catering business. The magazine also noted that in Austin the restaurant count jumped 18 percent even as food trucks increased more than six fold.
"With food trucks, you make money to live, but it isn't the type of business that will make you rich. It took me two years to make a profit," Manning said. "My vision is to expand and continue to grow the movement."