W. Stephen Muldrow, who was nominated by President Donald Trump to be the next U.S. District Attorney for Puerto Rico, has received the support of the U.S. Senate, which approved the appointment today.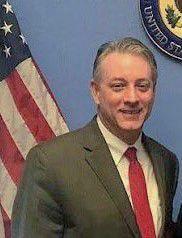 Muldrow, who is currently the Assistant U.S. Attorney in the Middle District of Florida, would take the place of Rosa Emilia Rodríguez, who is retiring in December.
According to the Resident Commissioner's office, Muldrow has more than 30 years of experience in the federal prosecutor's office in Puerto Rico and Florida. During his time on the island, he served as Assistant U.S. Attorney in the District of Puerto for six years.
Resident Commissioner Jenniffer González, was among those who interviewed Muldrow and said she approves his appointment. "By making the approval of this new federal district attorney known, we are one step closer to achieving the stability and security that Puerto Rico needs," she said.