Gov. Wanda Vázquez declared on Monday evening a state of emergency ahead of Tropical Storm Dorian's arrival.
A tropical storm watch was issued and an Executive Order enables the activation of National Guard pre-landfall.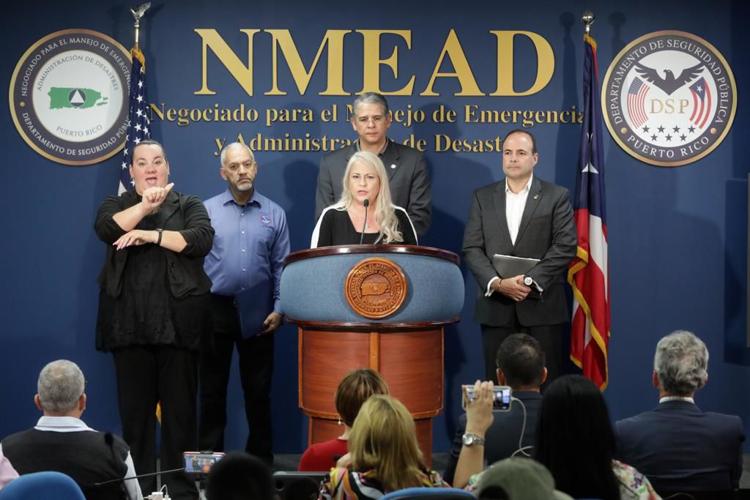 Also, Gov. Vázquez announced the Department of Consumer Affairs ordered price freeze on basic products and ordered controls on profit margins for the sale of gasoline, liquified gas an diesel after tropical storm watch was issued for Puerto Rico ahead Dorian.
A tropical storm watch means tropical storm conditions are possible within 48 hours.
A tropical storm is a tropical cyclone that has maximum sustained surface winds ranging from 39-73 mph (34 to 63 knots).
The National Weather Service said the storm could pass near southwest of Puerto Rico on Wednesday and approach the Dominican Republic on Wednesday night.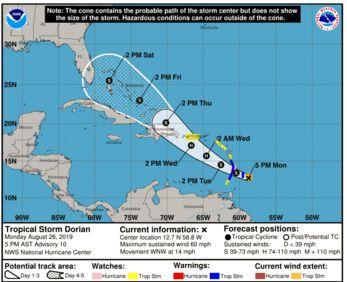 The storm is expected to be a full-blown hurricane by the time it moves near Puerto Rico.
Gov. Vázquez announced schools will close tomorrow Tuesday at 1:00 p.m.
Today people have been crowding into grocery stores and gas stations to prepare for Dorian, buying food, water and generators.
Dorian was expected to bring heavy rains of up to 10 inches in some Puerto Rico areas.
The island remains in crisis almost two years after Hurricane Maria, the deadliest natural disaster in U.S. history, killed almost 3,000 people in September 2017.
Puerto Rico's power grid, which was destroyed, remains severely compromised, and with its electric utility more than $9 billion in debt.