The Health Department of Puerto Rico informed that all students 12 and older must be vaccinated against COVID-19 in order to return to school next semester.
Speaking at a press conference on Thursday, Health Secretary Carlos Mellado revealed that the agency will begin a "VacuTour Back To School" to vaccinate all eligible students with the Pfizer shot.
As informed, every student within that age range in both public and private schools must present the card that evidences that they have received at least one shot. Moreover, staff will also be required to be vaccinates, as well as parents and guardians who wish to enter school premises.
"We have made the decision for [applicable] students to get vaccinated. We will issue an order to demand all schools to request the vaccination ID as a requirement to go to the school. The student must carry the vaccination card with one full dose," Mellado explained. "We must protect our schools," he added.
However, masks will still be enforced in academic institutions, including universities, "until people get vaccinated in Puerto Rico," he said. The secretary added that mask use is recommended islandwide.
The announcement came as more coronavirus cases of the Delta variant have been detected in Puerto Rico and the U.S. mainland.
Dignity Project Raises Concern
Rep. Lisie Burgos Muñiz, of the Dignity Project party, warned that COVID-19 vaccines only have an authorization from the Federal Drug Agency (FDA) for emergency use and are awaiting final approval. As such, she argued that forcing students to get vaccinated violates the U.S. and Puerto Rico constitutional guarantees.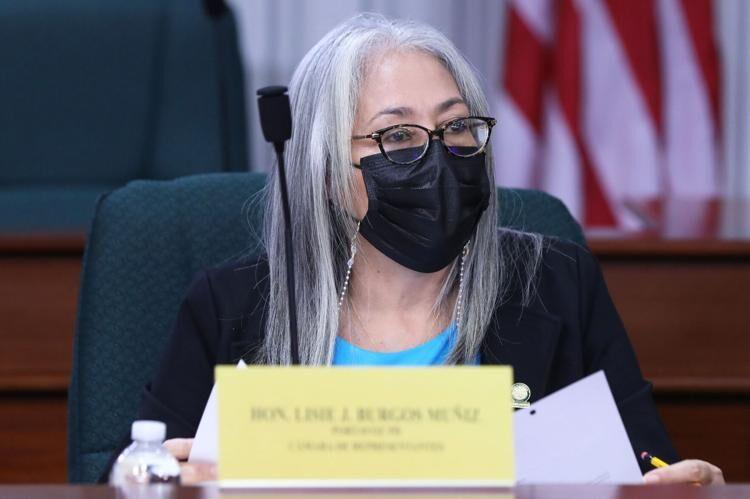 In a missive, she said that "everybody has the right to decide if they will get vaccinated or nor, but this must be done in an informed and voluntary way. If the former does not occur, we are violating the law and our Constitution."
Burgos stated that it is reasonable that many people have doubts about the safety and effectiveness of vaccines, which still lack final FDA approval. Faced with this stage in which the vaccines against COVID-19 are still, the representative indicated that it is "evident that no one can give free and voluntary consent to vaccination."
Thus, she opined that coercing the population into getting the shot through "intimidation, coaction, and threats is a violation against mankind's dignity."
COVID-19 in Puerto Rico
According to the Health Department's official COVID-19 dashboard, 2,128,167 molecular tests have been administered to detect the virus. Of those, only 124,902 have come back with positive results, while 2,567 have reportedly died from COVID-19. These numbers include data compiled since March 2020, when the virus was first detected on the island.
The U.S. Census Bureau revealed, per the 2020 Census, that there are 3,285,874 residents in Puerto Rico. In other words, only 3.8 percent of the population has been confirmed to have had COVID-19, while 2.06 percent of those cases have resulted in death, or 0.08 percent of the total population.
Regarding the island's inoculation progress, 74.1 percent (2,111,291) of all eligible individuals (2,848,293) have received at least one shot, and 64.6 percent (1,839,687) have been fully vaccinated.
Most people who have received the vaccine are within the 50-59 and 60-69 age groups. As for the island's youth, 93,553 individuals aged 12-15 have been vaccinated, and 109,397 between the ages of 16 and 19.