A silver lining during these challenging times is that nature is benefiting from the worldwide lockdown due to the coronavirus epidemic.
We have all read about nature reclaiming "her" space and seen the amazing pictures: Air and water pollution is down. The modern world is so much quieter that city dwellers are now hearing the chirping of birds.
In the canals of Venice, seabirds and fish have returned. Wild boar have been seen roaming the deserted streets of Barcelona. Mountain goats have taken over Llandudno, a seaside town in Wales. Wild monkeys have invaded the city of Lopburi, Thailand.
In Puerto Rico, beaches are empty, which means that sea turtles are nesting in peace. The Department of Natural and Environmental Resources (DNER) said this bodes well for a successful nesting season for the endangered species.
At least 170 nests have been reported so far in Puerto Rico, including Vieques and Culebra, said DNER Secretary Rafael Machargo Maldonado.
"[Around the island], the total number of nests reported thus far are similar to previous years. However, because of the [coronavirus] emergency that the country is in, there has been less frequent monitoring this season, so there could be more unreported nests," he said in a statement.
"Despite the pandemic and the problems this has caused to human beings, turtles continue to nest in our beaches and we hope that this will be a successful season," he added.
Carlos Diez, who is the coordinator of DNER's Sea Turtle Program, reminded the public to respect the lockdown and not visit beaches. "This will benefit this endangered species," he said.
The agency has a Surveillance Corps, which will continue to monitor local beaches and ensure that the turtles and their nests are respected.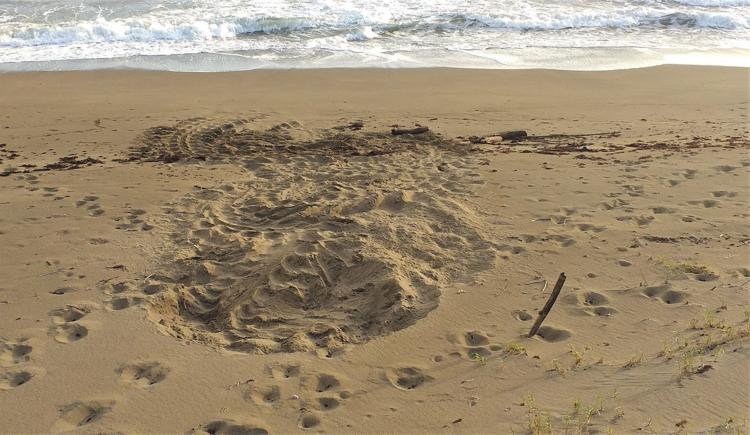 Sea turtle nests in nearby locales are also having a favorable season.
In Juno Beach, Florida, located between Palm Beach and Jupiter, there are more leatherback sea turtle nests than normal, according to CBS Miami. "Researchers at the Loggerhead Marinelife Center in Juno beach have counted 69 nests so far, which is significantly more than normal on the 10-mile stretch of beach they patrol."
In addition, researchers said the turtles are really fat and that's good news because it means they are healthy and eating well.
CBS Miami said researchers do not know why the turtles are so fat but surmise it could be because of "abnormal weather, an increase in their food consumption or perhaps a shifting to earlier in the season for nesting."