I got the COVID-19 vaccine. What can I safely do?
You can enjoy small gatherings again, but should continue wearing a mask and social distancing in public.
In the U.S., the Centers for Disease Control and Prevention (CDC) says fully vaccinated people can gather maskless with other vaccinated people indoors. It also says you can meet with unvaccinated people from one household at a time, if those people are considered at low risk of severe COVID-19. In other countries, the guidance may vary.
In public, the CDC recommends that vaccinated people continue wearing masks, avoid large gatherings and stay apart from others.
A person is considered fully vaccinated two weeks after receiving the last required dose of vaccine.
Guidance on other activities for vaccinated people remains cautious. The CDC still discourages unnecessary travel, for example, and hasn't yet made a recommendation about going to restaurants or other places.
The CDC expects to update the guidance to allow more activities as infections decline and vaccinations increase.
One reason to keep your guard up after getting one dose of a two-dose vaccine: infection while having partial protection sets up the potential for the virus to mutate, said Dr. Joshua LaBaer, director of the Arizona State University's Biodesign Institute.
Can I take painkillers before or after a COVID-19 vaccine?
Don't take them before a shot to try to prevent symptoms, but if your doctor agrees, it's OK to use them afterward if needed.
The concern about painkillers is that they might curb the very immune system response that a vaccine aims to spur. Vaccines work by tricking the body into thinking it has a virus and mounting a defense against it. That may cause temporary arm soreness, fever, muscle aches or other symptoms of inflammation — signs the vaccine is doing its job.
The CDC recently updated its guidance to recommend against painkillers before a COVID-19 shot. It says they can be taken afterward for symptoms if you have no other medical conditions precluding their use, but to talk to your doctor.
If you're already taking one of those medications for a health condition, you should not stop before you get the vaccine — at least not without asking your doctor, said Jonathan Watanabe, a pharmacist at the University of California, Irvine.
If you're looking to relieve symptoms after your shot, he added, acetaminophen (Tylenol) is better because it works in a different way than some other painkillers.
"If you have a reaction afterwards and need something, take some acetaminophen," Schaffner agreed. He added that the immune response generated by the vaccines is strong enough that any dampening effect by painkillers is likely slight and won't undermine the shots.
The CDC offers other tips, such as holding a cool, wet washcloth over the area of the shot and exercising that arm. For fever, drink lots of fluids and dress lightly. Call your doctor if redness or tenderness in the arm increases after a day or if side effects don't go away after a few days, the CDC says.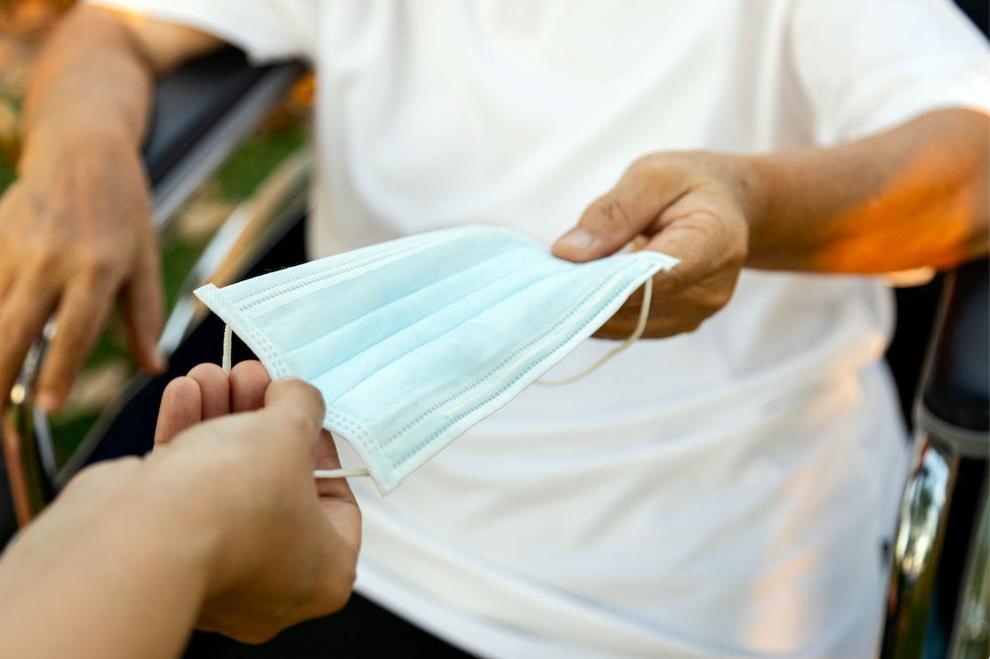 Can I still spread the coronavirus after I'm vaccinated?
It's possible. Experts say the risk is low, but are still studying how well the shots blunt the spread of the virus.
The current vaccines are highly effective at preventing people from getting seriously sick with COVID-19.
But even if vaccinated people don't get sick, they might still get infected without showing any symptoms. Experts think the vaccine would also curb the chances of those people spreading the virus.
"A vaccinated person controls the virus better, so the chances of transmitting will be greatly reduced," said Dr. Robert Gallo, a virus expert at the University of Maryland School of Medicine.
Among the evidence so far: Studies suggesting if people do get infected despite vaccination, they harbor less coronavirus in the nose than the unvaccinated. That makes it harder to spread. Trying to settle the question, the U.S. is starting a study of college students willing to undergo daily nasal swab testing.
Given the uncertainty and the arrival of more contagious variants, experts say fully vaccinated people should continue to wear masks and social distance in public and when visiting with unvaccinated people at high risk for severe illness if infected.
"We still have to be cautious," Gallo said. "The vaccine is essential. But it is not a cure-all that ends the epidemic tomorrow."
Other factors can also affect the likelihood of a vaccinated person spreading the virus, including vaccination rates in the community and whether there's an ongoing surge in cases locally.