For more than 15 years, Yoly Prohías has been taking her passion for cooking to the skies—literally—since she established Prohías In Flight Catering. In fact, her culinary creations travel more than herself and that gives her enormous satisfaction because it reflects the continuous evolution of her company, which she founded after her family life was disrupted when her husband closed his business in 2004.
"Back then, our family support was based on my husband's business. And being younger than he, I knew that it was up to me to take my family forward. How and when was what I still did not know," the businesswoman said.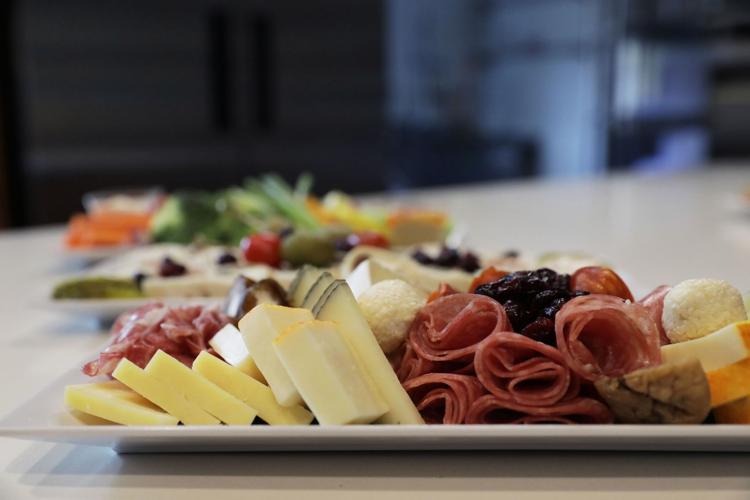 After many tearful, sleepless nights in despair over how to support her family, Yoly began to bake banana-nut breads and lasagna to sell to her friends and family.
"I have always been passionate about cooking and, although I didn't have formal preparation in that area, I always knew I'd be headed that way. Because, also, people eat when they're depressed, happy, with money or without it," said Yoly, who has a bachelor's in Business Administration and several years of experience in the island's publicity industry.
Thus, in cooking, Yoly started off self-taught, practicing and reading. But it wasn't until she visited Caribbean Heli-Jets—fixed-base operators in San Juan—and presented her interest in entering the food industry that her business idea found footing.
That's when the executives told me that there is a fertile niche in private aviation that is not being seized, and it was precisely aimed at making food. That came as a 'ring to the finger' and I said: 'God, thank you, because you have sent me a niche,'" she recalled.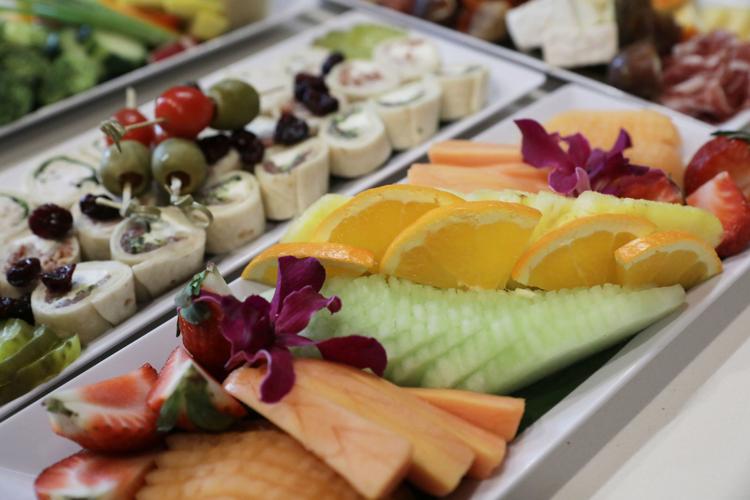 She then dedicated her full time to develop her business career in the food service industry. She took a catering and service course and another in International Cuisine in the San Juan Hotel School.
"I made a presentation that I was very proud of and [Caribbean Heli-Jets] loved it, but they took six months in making their first order," Yoly said, adding that the wait felt "like an eternity."
"Despite all that I remained optimistic. 'This will come,' I told myself repeatedly... And it did," she said. "I am always very thankful to that airline, because they were the first who supported me," she added.
After that first order, everything has been a chain effect where—thanks to recommendations from that and other clients—she has received important requests. Yoly's business goal is to provide the client with high quality, presentation, and attention to detail. Also, the business promises to "make them fly with each bite."
The Business Evolution
"We are presently a catering business that serves the corporate sector and private flights. We stand out thanks to our love and passion for cooking. Also, quality, presentation, and service are aspects that we take very seriously. It is a well-prepared family business. We know every detail of the private flight industry, which is highly rigorous," Yoly said.
She manages her business along her husband, Ignacio Martínez, and her children, Carolina and Roberto Martínez, aged 25 and 38, respectively. Her husband does accounting, while Carolina oversees administration and Roberto—who studied culinary arts—is the second-in-command in the kitchen.
A Great Achievement
There have been many years of long journeys and sacrifices for her family, who have transformed Prohías In Flight Catering into a leader in the private flight food industry.
In its 15 years of operations, the business has served important people during their stay on the island, including former U.S. Presidents George H. W. Bush, Bill Clinton, and Barack Obama; King Felipe VI and Queen Letizia of Spain; and bands and musicians like the Red Hot Chili Peppers, Madonna, Lady Gaga, and others.
"I am very excited to recall how long we've come. Many people ask what our secret is, and at this point in my life I still can't believe it. I honestly believe that it is the path that life led me, and one shouldn't be afraid of change. I would like for my story to inspire other women, to know that it is possible. It isn't easy, but it is possible. I urge them to never give up. I believe that us women are the first who must support one another," Yoly affirmed.