Increasing in popularity by the minute, yoga has taken over Puerto Rico with an emergence of yoga studios all over the Metropolitan area. Decreasing stress, improving strength, relieving anxiety and promoting healthy eating habits are among the many benefits this practice brings, leading to an immense demand for more yoga parlors and studios everywhere.
In 2012, The National Center for Health Statistics reported that yoga practice among adults was at 9.5 percent. By 2017, it had increased to 14.3 percent, and Puerto Rico has been no exception to the contagious wave of this relaxing new way of exercising. Here is your local guide to the best yoga studios in the San Juan area.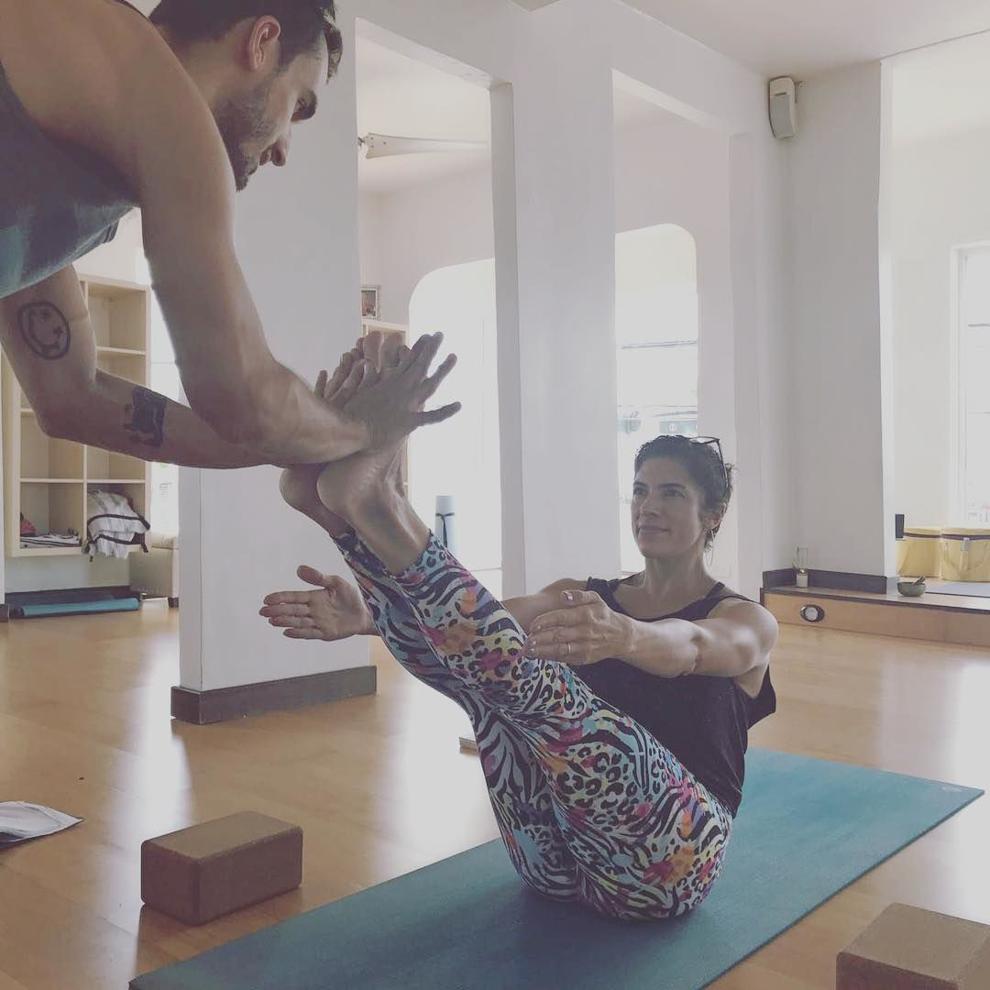 Ashtanga Yoga 
Ashtanga Yoga can be the first to attest to the claim that yoga has grown in popularity in Puerto Rico, given the fact that the business originally had a smaller space, but had to expand due to an increase in clients. Ashtanga Yoga focuses on the Ashtanga and Rocket Vinyasa practices, which are just two variations of different sequences in standing poses, seating poses, twists and bends.
Ashtanga Yoga also offers certification courses for those who aspire to be Yoga instructors, offering a 200-hour basic course, which can be taken in an intensive period of one month or for a period of three months on the weekends, and a more advanced 300-hour course. The courses are usually 10-15 students in size, as they pursue individualized training for each student.
Manager Manuel Oría says that he has "seen how people who visit us from all around the world come back time and time again." Ashtanga Yoga is located on McLeary street in Ocean Park and offers classes seven days a week.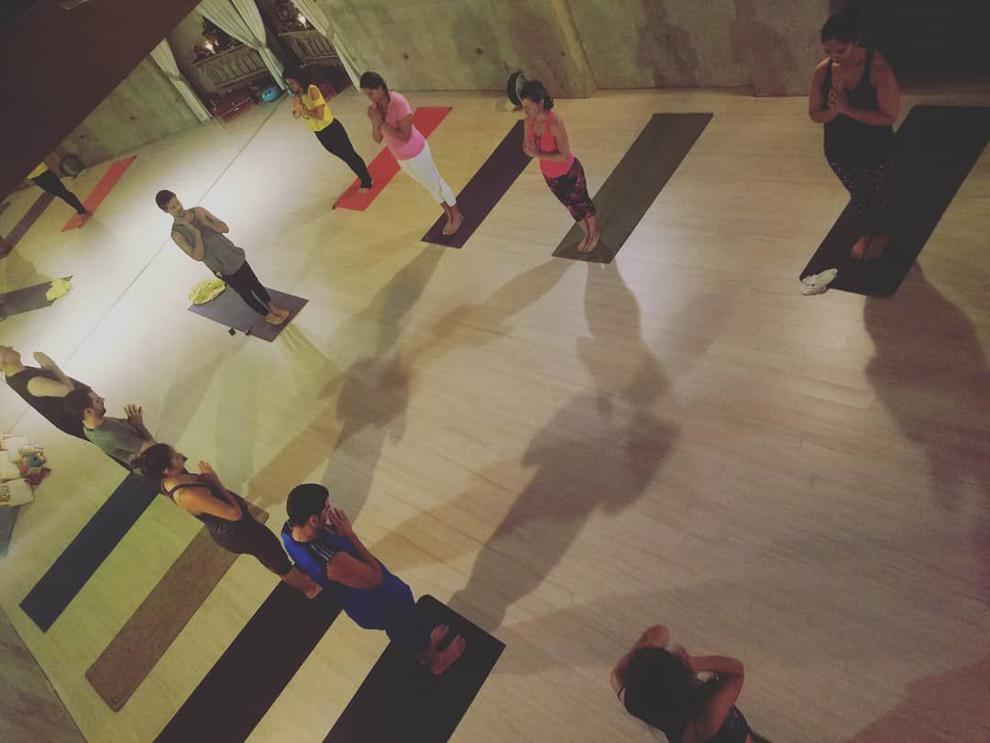 El Estudio: Ciudadela 
El Estudio: La Ciudadela isn't just a yoga studio, it is an entire healing center. The studio focuses on mind-body healing, offering workshops like Shakti Healing Workshops, that use breathing, meditation, journaling and group sharing techniques to activate and connect with your inner core self.
Valerie Delgado, proprietress of the multidisciplinary shop, teaches Dharma, Ashtanga, Yoga Nidra, Vinyasa and Hip Flow, a hip and heart opening yoga class. She opened the space with her passion in mind: "to heal, especially the Puerto Rican people. I have lived all around the world, but there is nothing like Puerto Rico. This is like a hub for healing for the community."
Aside from workshops and yoga classes, Delgado likes to put together events for the community like seminars on lactation, something she has immersed herself in as she has recently become the mother of a baby girl. El Estudio: La Ciudadela is also one of the few yoga studios that offers yoga classes for children, as well as certification courses to give kids yoga classes.
Private, pre-natal yoga classes are also offered and on November 14-17 they will be offering a Vieques Retreat in Finca Victoria, a farmhouse style Bed and Breakfast where they will be giving a number of yoga, meditation, and sacred healing classes, with vegan/vegetarian food included. The studio offers classes every day of the week which can be booked by visiting yogailoveyou.com.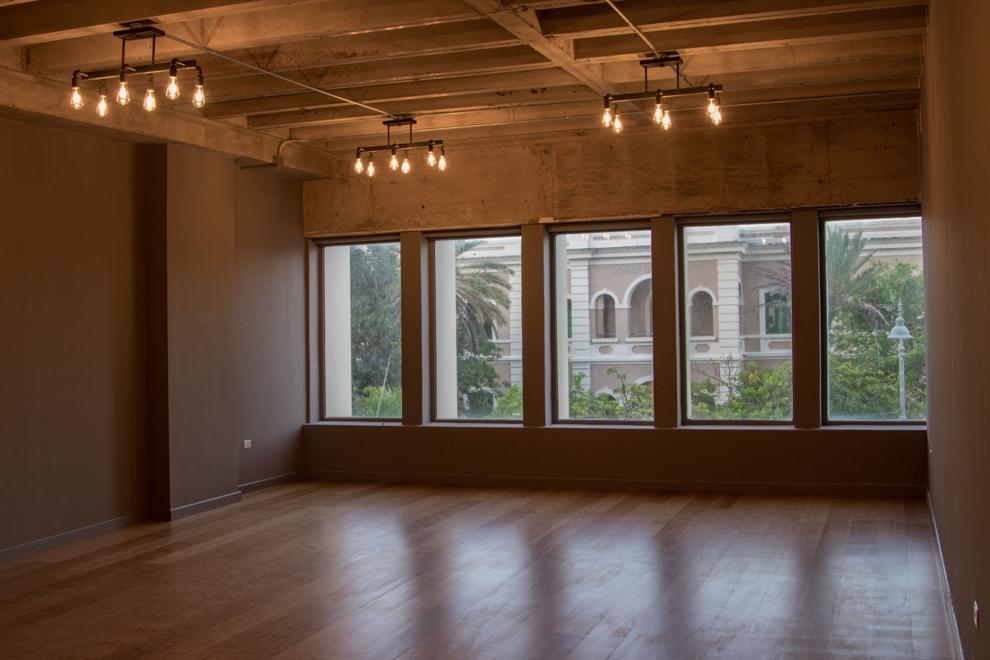 Mind Body Parlor 
Elizabeth Sola worked as an architect for many years before she decided to leave it all behind and focus on the discipline that healed her and brought peace to her life: yoga. As a lover of urban settings due to her architecture background, she decided to open Mind Body Parlor in the middle of Miramar, the building-filled community in Santurce that grows more  and more each day with stores and restaurants opening on every corner.
"The goal was to have people from the community walking to the studio.In class I see people from different parts of the community practicing together on the mat, everyone is equal."
The studio re-opened its doors six months after Hurricane María completely destroyed the space. Instructors with over ten years of experience offer classes in yoga and pilates, a similar discipline that goes hand in hand with yoga, according to Sola. You can reserve your pilates class by going online to mindbodyparlor.com and if you would like private classes you can call 787-428-6422.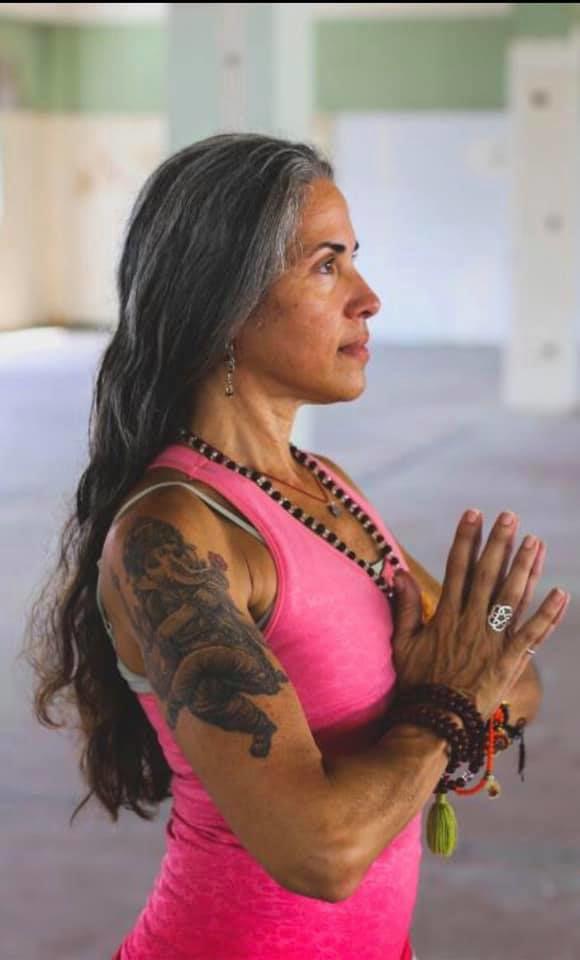 Samadhi
Samadhi Yoga Institute could be considered one of the pioneers in the Puerto Rican yoga community, opening its doors 19 years ago. When Lizelle Arzuaga came back from California and India after completing her trainings in the Samadhi and Ayurveda methods, she realized there weren't any yoga studios where she could continue with her practice so she opened her own.
19 years later, she is expanding and renovating the studio and adding components like a kitchen where healthy, vegan and vegetarian food workshops will take place as well as a space for a naturopath to offer services and a salon where hot yoga will be given. The center also offers workshops in aerial yoga and sound meditation, a practice used to discover internal body intelligence. You can find various different types of yoga at Samadhi; Basic, Gentle and Restorative yoga for relaxation, and Power Vinyasa and Kelari Vinyasa for a work out.
The wellness center focuses on the Ayurveda teachings which date back 5,000 years and are based on the mind-body connection and on the principle that nothing has more power to heal and transform the body than the mind.
Their "Semillas de Luz" program -Seeds of Light in English- is geared toward children, offering kids yoga classes as well as teacher training programs. They are one of the only yoga studios that requires their teachers to continue studying, some of them reaching the highest level which is a 500-hour certification program.
Since their beginnings, they have offered everyone their first class for free and, by 2016, they had given 100,000 free yoga classes to the community. The spiritual center is big on helping people achieve their maximum health potential, which is why they have programs like Wellness @ Work, helping office groups and staffs come to together to create an environment of acceptance that enhances productivity. Lizelle is waiting until September, when Samadhi celebrates its 20th anniversary, to host the official grand opening of all the new features the studio will have.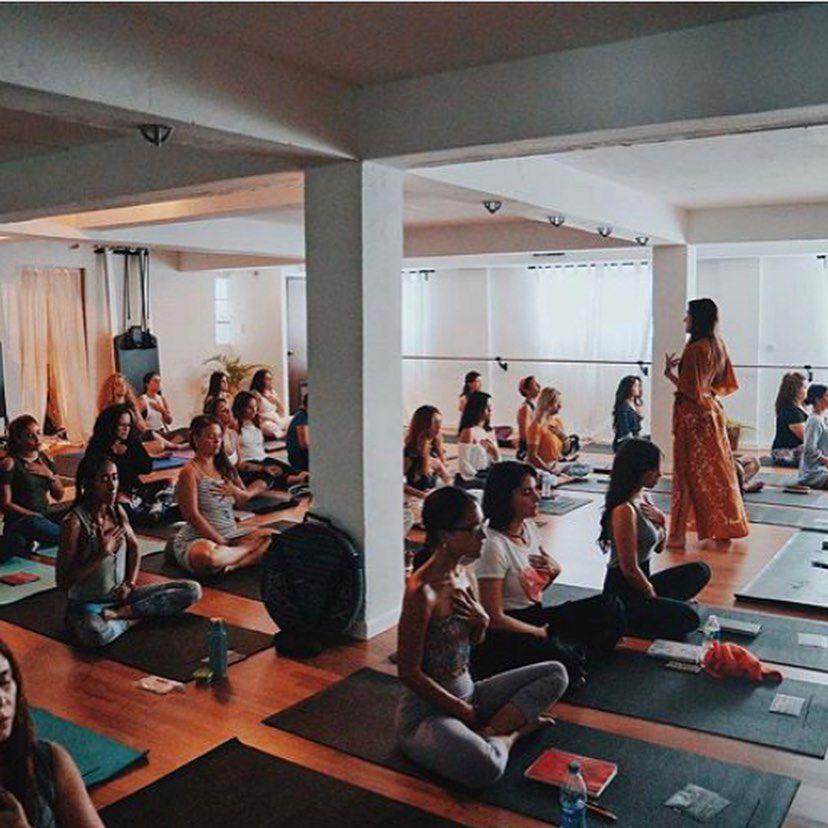 Casa Yoga 
Casa Yoga is another yoga studio that can attest to the continuous growth the yoga community has seen in recent years. Now opening their second location in Guaynabo, the studio will offer the same classes: Yoga Detox Flow, Bootybarre and Pilates Reformer Workout. Casa Yoga, meaning "yoga house", is literally its name, a homey, welcoming place where there is no place for competitiveness.
"That was always part of my vision board, to keep it accessible to everyone, which is why I think our beautiful community has grown so much," said co-owner Wilmarie Delgado, who runs the shop along with her sister, Wendalys Delgado.
After yoga helped Delgado overcome one of the hardest moments in her life, a divorce, she wanted to provide a space and the opportunity for others to enjoy the same benefits yoga provided her.
The Delgado sisters are excited about opening the second location because they are bringing in a side that they are very passionate about: retail. The new outpost will have a shop with products that are organic, sustainable and natural, things that Delgado has noticed are in high demand but not readily available in most places. Different natural skincare lines will be introduced, as the sisters firmly believe that healing and taking good care of the skin is a vital habit that should go hand in hand with the healing of the mind and the body.
Casa Yoga offers classes every day but Sunday and you can register online at momoyoga.com/casayogapr.