Proudly wearing a green baseball cap that reads "Drink Local" in bold white letters, Pepe Álvarez toured his artisan rum distillery in reflection of the uphill battle he has faced opening Puerto Rico's first modern "agricole" rum distillery. Ron Pepón is a rum fully produced with the acres of sugarcane that Álvarez has cultivated in his very own 14-acre farm in Vega Alta that he acquired in 1991.
Starting out as a landscaper, Álvarez worked from summer job to summer job in his teenage years, then went to college at night and during the day worked on opening his own grass business. He grew and sold grass to the plentiful construction businesses that were experiencing boom times in the 1990s. When Section 936 ended, a law that gave U.S. corporations tax incentives to establish operations in Puerto Rico, the local economy took a huge hit, along with Álvarez's grass business.
As a 55-year-old connoisseur of grass-breeding, if you will, Álvarez looked for ways to reinvent himself as it was too early to retire, finding in sugarcane the solution to his income-lacking situation.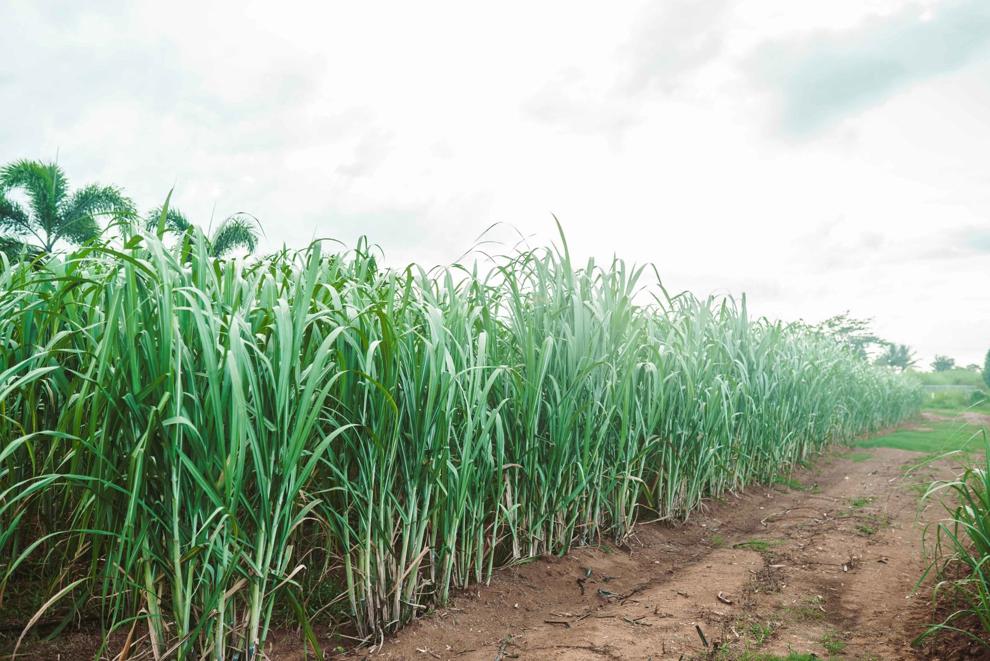 "Sugarcane is just essentially another type of grass, something I knew how to work well with," said the distiller.
Álvarez saw a business opportunity in the fact that no one in Puerto Rico distilled rum using the pure, unprocessed juice that's extracted from the sugarcane, only molasses, which is that same juice only boiled and concentrated to be crystallized, creating a thick, gooey syrup that is later fermented and distilled into rum.
Álvarez soon realized that Puerto Rico, who was once a world leader in sugarcane production in the 20th century, has the perfect soil for sugarcane development as he rescued it from near extinction and cultivated the scarce Puerto Rican sugarcane cultivars that now cover over 70 acres of his land with another farm in Vega Baja.
When Álvarez had his acres of fully grown, luscious sugarcane plants ready to turn into what is known as agricole rum, Hurricane Maria destroyed and inundated all of it on Sept. 2017. Forced to start from scratch, he had to think of a way to generate income while he grew back all the sugarcane the hurricane destroyed.
One day, walking through an abandoned field where the non-operating railway of the famous sugar factory train remained, Álvarez stumbled on three nails that lay on the ground, one right next to the other. That's when it hit, "Tres Clavos," meaning "three nails," would be the name of his next venture, an artisanal rum that would be aged using fresh, local fruits.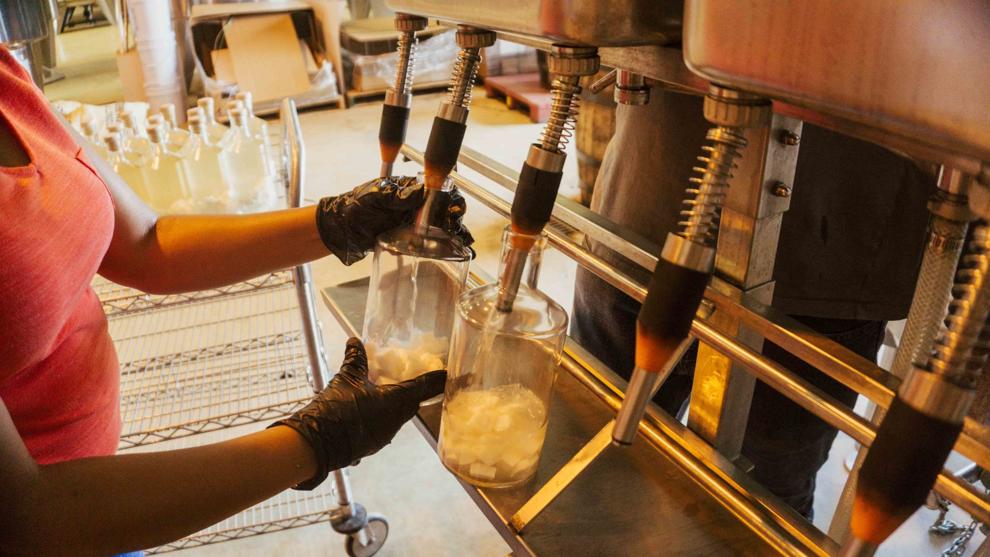 Offering varied and interesting flavors
Inspired by tradition, Álvarez uses mango and Spanish lime ("quenepa") from Santa Isabel, passion fruit from San Sebastián, ginger from Barranquitas and pineapple from Manatí and Lajas to age his artisanal, handcrafted ron caña infusing five flavors: Rumba Mango, Passion Parcha, Ginger Spice, Sweet Piña and Tutti Fruits.
With a million-dollar investment, Álvarez acquired three pot stills from the Cognac and Champagne regions of France and one German pot still to install in his small-batch producing factory. Two of the pots have a capacity of producing 2,500 liters of rum. Unlike massive rum distilleries that use a continuous distillation process, San Juan Artisan Distillers gets rid of what is known as the "heads" and "tails" of what is produced at the end of the distillation process, meaning what first comes out and what comes out last is discarded to only use pure and fresh ron caña.
"We do this to maintain the quality of our product, using only what is known as the 'cortes corazón' or 'heart cuts' of the total liquid that is produced," he said.
To help him is engineer José Roberto Álvarez Lefranc, his son who is the head distiller and vice president of operations, and engineer Humberto Cordero, assistant distiller and assistant operations manager. As his son went on vacation, Cordero took over the factory's operations, making sure the rum produced reached an alcohol level of 30 percent, a high amount when compared to the flavor-infused rum standard of 15 percent or 22 percent.
As Tres Clavos took off, Álvarez remained patient as the sugarcane grew back, aging his first batches of Ron Pepón a little over a year after the hurricane, in December 2018. The agricole rum, which is currently being aged, will be the first rum in Puerto Rico to be produced with locally grown sugarcane, coming into the market in about two years, but possibly this fall with a limited edition. In Puerto Rico, the law states that for a distilled rum to be labeled as Puerto Rican, it must be aged at least one year in oak barrels, of which Álvarez just recently received a shipment to complete an arsenal of 210 ex-Jack Daniels once-dumped barrels.
Importance of government assistance
This project, which Álvarez confirmed has three important economic development elements, namely the touristic, industrial and agricultural sectors, involves three government agencies: the Agriculture Department, Puerto Rico Tourism Company and the Puerto Rico Industrial Development Company.
Agriculture made a $130,000 investment in San Juan Artisan Distillers that were used for the farm's irrigation system, equipment for the tillage, or cultivation of the land, the purchase of sugarcane seeds and the purchase of the mill, used to extract the raw sugarcane juice later used for Ron Pepón.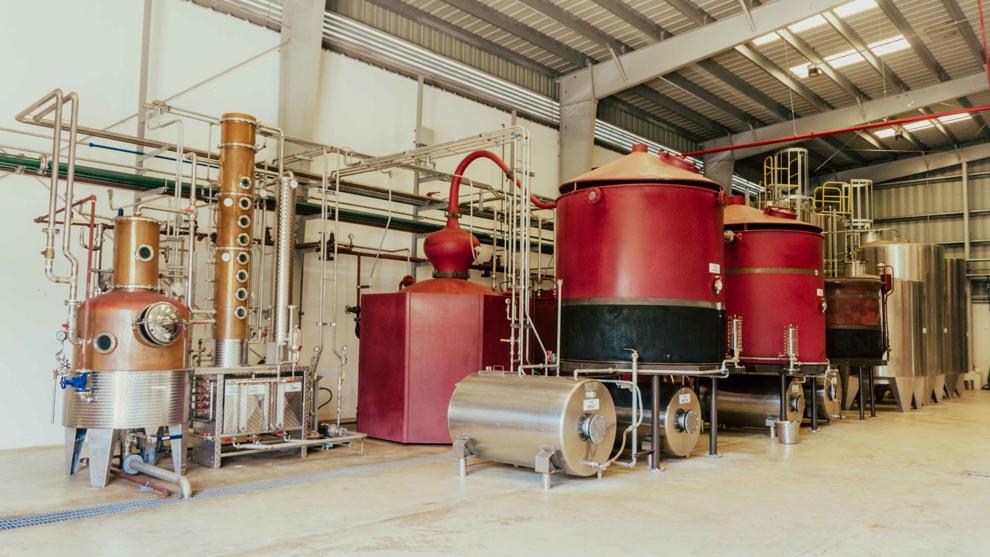 Álvarez currently has around five or six employees working the field, while also having five or six employees working in packaging and preparing the sleek-looking bottles of the premium fruit-infused ron caña, Tres Clavos.
"This is a family-owned business that continues to be in the works, we are artisanal in the sense that we always value quality over quantity. We are not rushing to produce big amounts of rum; we are testing and exploring as we go," said the adventurous entrepreneur who was also once the owner of a surf shop called Loka Ola at Plaza Las Ámericas mall in San Juan.
The owner and founder hopes to employ more workers, with the inauguration of what will soon be the San Juan Distillers Visitors Center. The goal is to create an agrotourism site where visitors will get to tour the facilities and see from start to finish the fascinating process of turning fresh-cut sugarcane into herbal, aroma-infused, handcrafted caña agrícola rum for the sweet pleasure of tasting, but also purchasing for guests.
Álvarez will soon be presenting to the market coconut-infused ron caña and "bili quenepa," a Vieques-originated drink that includes blends of Spanish lime and cinnamon.
San Juan Artisan Distillers is located on RD-690 Sabana Hoyos, Vega Alta and can be reached at 787-505-2430.