More than two decades have passed since Puerto Rico's own Roselyn Sánchez made her debut in American television. Her first American acting opportunity took place in 1996, when she gave life to Pilar Domingo in "As the World Turns" for 24 episodes, followed by "Without a Trace" (2005-2009) and "Devious Maids" (2013-2016), where she interpreted Elena Delgado and Carmen Luna, respectively.
Her talent, professionalism, and beauty have placed her among the most well-known Latin American actresses in the United States. In addition to soap operas, her productive career includes films, such as "Rush Hour 2" — one of her most popular projects — and the 2018 thriller "Traffic," to name a few.
She has also recorded two albums, written a children's book, and taken a liking to producing and directing for cinema and television. As early as June 17, we will see her very often, thanks to the upcoming TV series "Grand Hotel," which ABC will broadcast at 10 p.m.
In the Grand Hotel
This is Eva Longoria's second project as executive producer featuring Sánchez — the first being "Devious Maids" — and the actress is thrilled.
In "Grand Hotel," Sánchez plays Gigi, a highly sophisticated upper-class woman who is married to Gonzalo, played by Mexican actor Demián Bichir, who owns the hotel. In the context of the show, Gigi lives in Miami — where the series was filmed — specifically, in the famous Fontainebleau Hotel.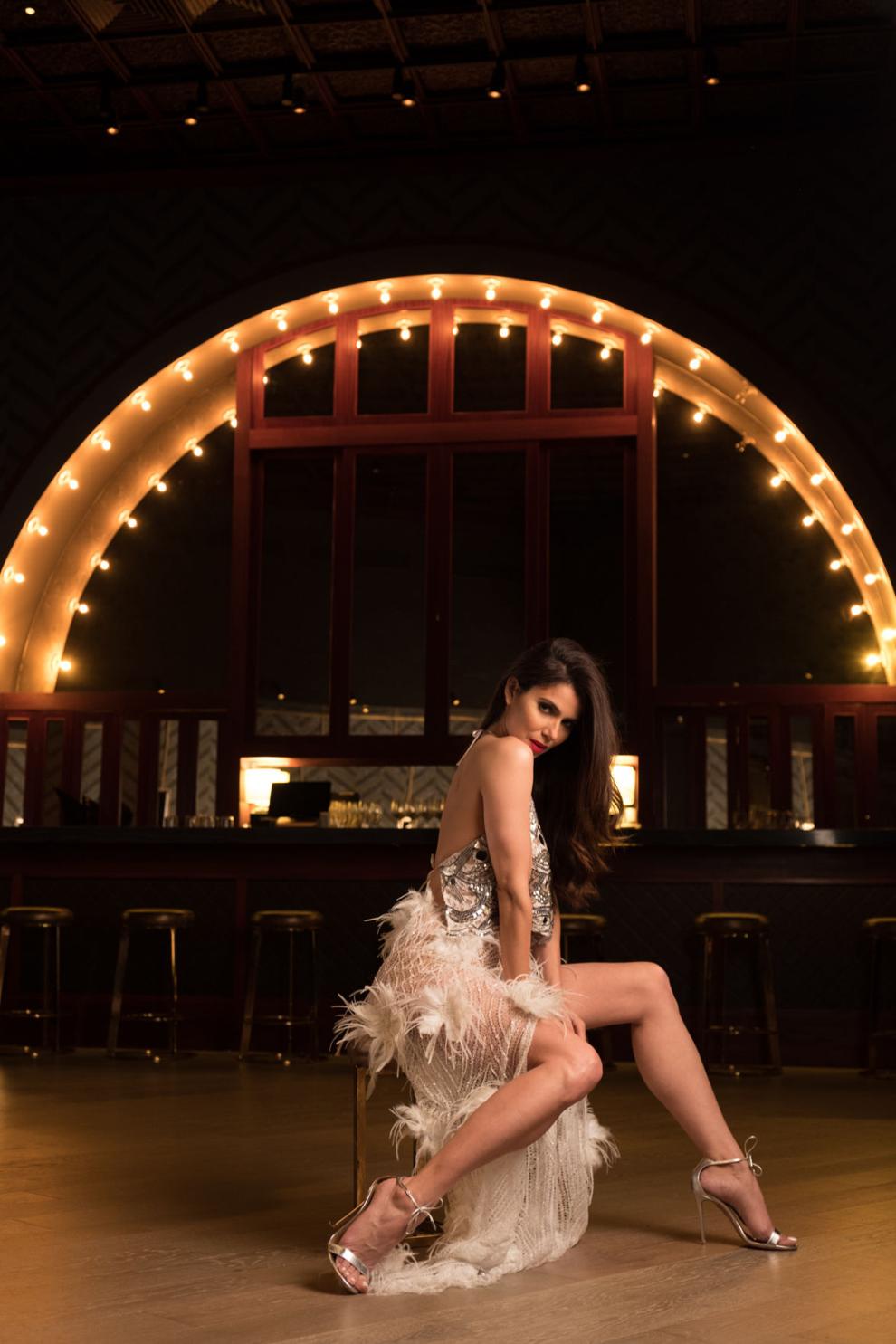 Contrary to what others might assume, due to the considerable number of Latin American actors in Grand Hotel, the series' language will be English. Why?
SÁNCHEZ: The "Grand Hotel" that I'm doing for the ABC network is an English adaptation of the original series from Spain, and it is aimed at an American audience. By the way, the original idea is adapted and inspired by the "Grand Hotel" in Spain, but it is a modern version with many changes. The series is completely universal, with Latin, African-American, Australian and American actors. We say it is "Latino" because the main family is Latino, but the series is multicultural.
What does this project represent to your acting career?
SÁNCHEZ: It means a lot to me. I'm a number one fan of the original series. I love its story and my character. Being able to collaborate once again with Eva Longoria is wonderful, and acting alongside someone with the acting caliber of Demián Bichir is delicious.
What caught your attention about this project?
SÁNCHEZ: Everything caught my attention. As soon as I received Eva's call to tell me she wanted me to be part of the cast and explained my character, the decision was not difficult. Especially when I read the script and noticed I could do a very juicy interpretation of the character. Gigi is a very interesting role because she is a woman of many faces and motives. Playing with her and discovering her has been great.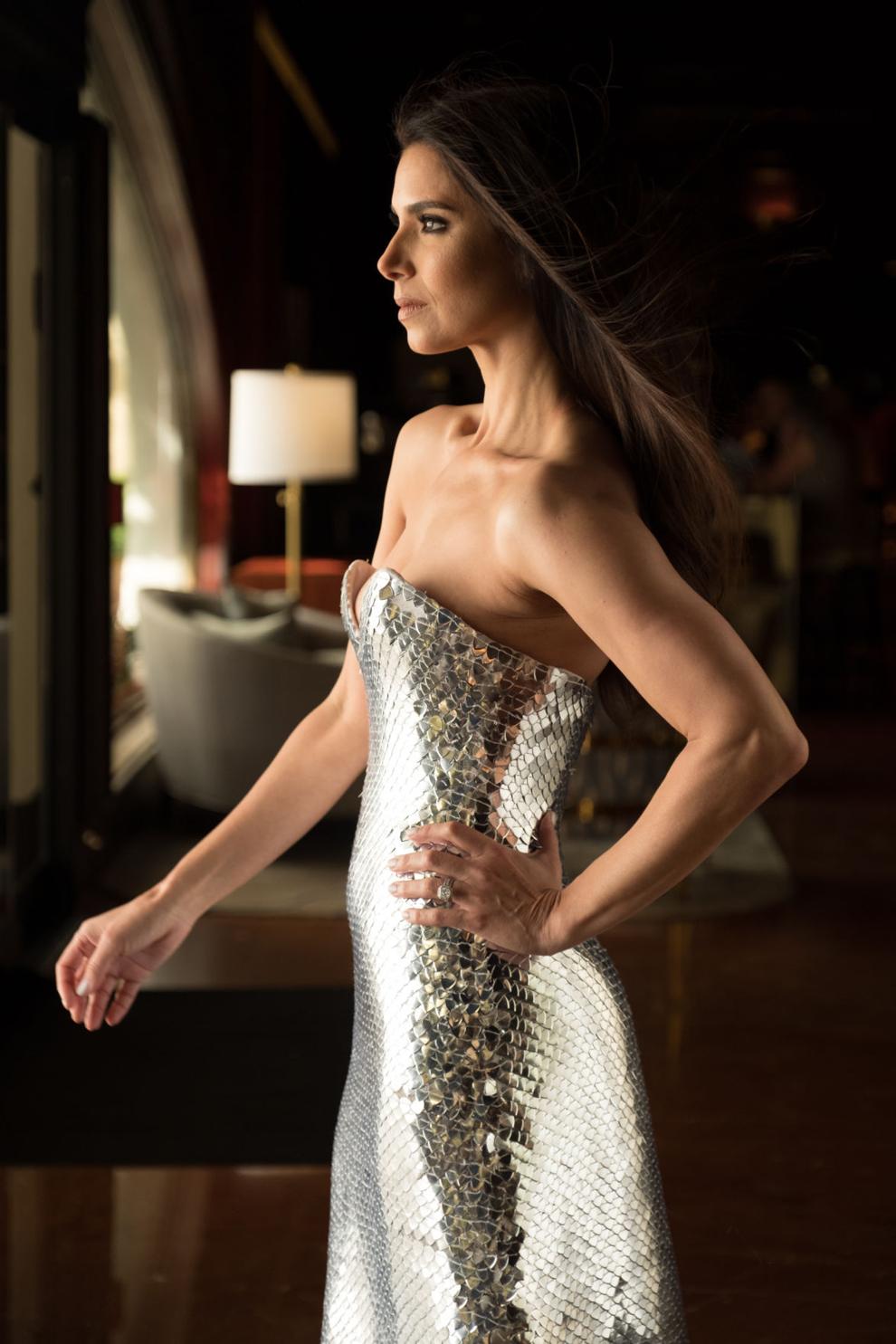 Talk to us about the short-film "Satos," when can we see it?
SÁNCHEZ: "Satos" has become my next baby. I had been itching to direct, and a crucial conversation with an old friend inspired me to, once and for all, let go of that fear and dive in. Once I decided, it has been a whirlwind. What started as a conversation has transformed into a beautiful project, and for a good cause. I suppose you'll be able to see it by 2020. The process of developing, producing, directing and editing takes time. But we're getting there!
Why are you so keen on producing?
SÁNCHEZ: It is always good to diversify, and in this industry, which is so unpredictable, you have to learn to not depend solely on being in front of the camera. I have been a producer since birth. Ever since I was a little girl I have been inventing, creating, choreographing. My brain never stops, and having an idea become a goal, and then a fact, watching it grow, finding all the necessary components so that it sees the light of day, and then taking a rest to enjoy the results is a lovely sensation. It is an indescribable adrenaline rush. I love creating.
Which do you prefer: movies or television series?
SÁNCHEZ: I like both. Film is like a fantasy world. An excellent movie in the big screen or from the comfort of your home has the potential to take you to another world. A good movie is a near-religious experience. One of those that leave you awestruck for weeks, even months. In my case, years.
Television is another world. It feels more accessible. Although, nowadays, television—be it open, cable or streaming services—has its gems. There are series that are equally good as any movie in theaters, sometimes even better. As an actress, I enjoy both.
Cinema is temporary and, as I said, a movie within a movie. Acting in a movie is like a fictional universe. You meet a group of strangers who at that moment become your friends and family. Once it is over that universe ends. A television series has the possibility to last up to six, seven years of your life. So, there's a real family there. Besides, it can bring you plenty of stability.
What other projects will you be working on in 2019?
SÁNCHEZ: I have to sit down and organize. It always helps to have a good work team and a supportive family. It isn't easy; I have missed out on many of my daughter Sebella's school activities and it breaks my heart. But she knows that mommy works and that makes her happy. I want my children to always look at me as a strong, independent woman with many abilities, and who follows her dreams. I hope that one day that inspires them. I work hard, but my children are my priority. Everything I do is for them, so they can have a fulfilling life with opportunities. And, of course, giving them lots of love.
How do you balance being a mom, wife and series producer?
SÁNCHEZ: Throughout 2019 I will be working on a Hallmark movie that I'm co-producing with my husband. I will be highly active promoting "Grand Hotel" and, in God's good graces, we'll do a second season. I have the "Satos" production. And I continue to develop and produce under Laurie Drive, our production company. We have five projects under development. I don't want to say we'll film them in 2019, but we're working on them.
The actress is married to Eric Winter. They have two children: Sebella Rose and Dylan Gabriel. (Courtesy)
How do you see the environment of Puerto Rican acting and film development?
SÁNCHEZ: I live outside the island, so I honestly don't have a lot of knowledge of how the local acting and production environment is performing, but during this trip to the island — in which I visited animal sanctuaries in search of scouting for Satos, and interviewing professionals for the different roles in the movie — I was highly impressed with their level of education, their résumés and their availability. The industry has definitely grown, and we have plenty of talent that we must keep supporting and unveiling.
Do you think you'll ever move back to Puerto Rico?
SÁNCHEZ: You can never say never, but I have spent half of my life in the United States. My husband is American, and my children were born in Los Angeles, California. We have a steady, well-built life over there. So, I don't imagine returning to live on the island, but I feel as if I lived here, because I have my home, my family, my projects and the people's love. I am very thankful for how beautiful they treat me and how much they appreciate me. It means so much to me.
Has there been any new project in your foundation?
SÁNCHEZ: My foundation will be thoroughly involved with the "Satos" short film. The movie deals with social issues and, as you are aware, the causes that I'm most passionate about are dogs, animals and children. So, you will hear a lot from RS Events For Life.
Hopefully, I'll bring back another Amazing "Paw Paw" Race, which was a great event, or I wouldn't be surprised if I come up with another wacky idea to raise funds!