With the world engulfed in the coronavirus (COVID-19) pandemic and amid the general stress over the electoral season in Puerto Rico and the U.S. mainland, sometimes it's good to just kick back and enjoy a nice drink to escape the chaos.
Tito's Handmade Vodka—a prominent feature in many bars and "chinchorros" across the island—celebrated National Vodka Day on Oct. 4, a tradition since the company planted its flag in Puerto Rico in 2016. During this activity, guests took an online webinar with Michael "Mike" Norat, a local bartender who won the 2015 World Class Country mixology competition.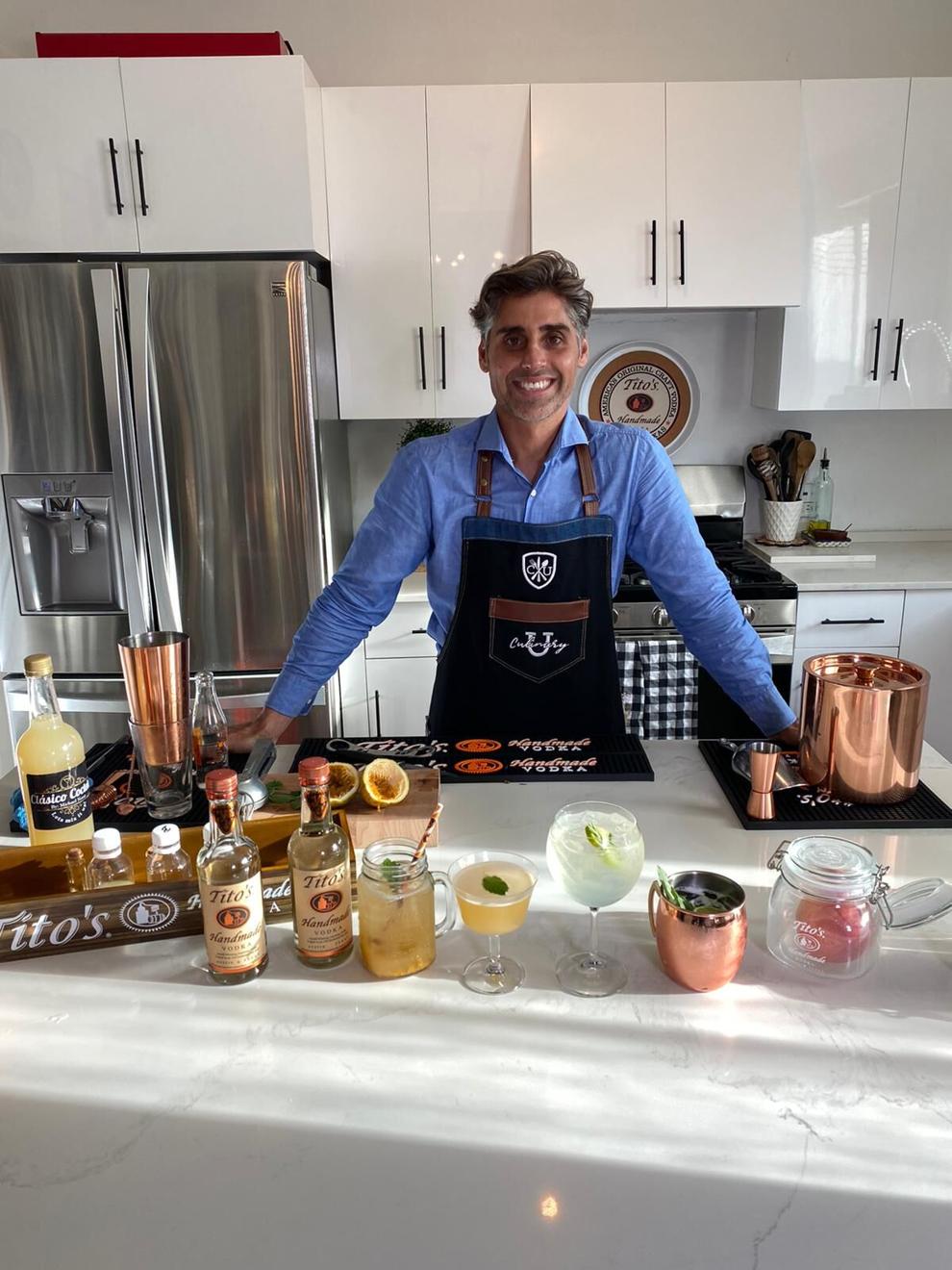 "The goal of National Vodka Day is to publicize the benefits, attributes and virtues of this distillate. In addition to celebrating with good vodka, it also seeks to educate the palate through new experiences. For this, we have the experience, expertise and artisanal touch of Mike Norat, one of the most prominent mixologists in Puerto Rico and the region," said Luis Antonio Morales, Brand manager at V. Suárez, the company that distributes Tito's Vodka in Puerto Rico. Afterward, participants were treated to a concert by singer-songwriter Ale Croatto on his Facebook page, joined by fellow musician Abraham Dorta.
Morales stated that, although National Vodka Day has ended, the myriad limitations and adversities caused by the virus should not hinder people from lifting their spirits with good drinks in the comfort of their homes. As such, Tito's Handmade Vodka shared with THE WEEKLY JOURNAL some cocktail recipes conceived by Norat that anyone can recreate, regardless of their experience level.
As with all recipes, these can be modified to one's liking to truly give it a personal touch—and hopefully, impress guests in gatherings in a post-pandemic world. Below are three simple but amazing cocktail recipes that will stimulate your senses:
Parchita
Contrary to what the name suggests, "Parchita" (diminutive of the Spanish word for passionfruit), does not call for the fruit. However, adding some crushed passionfruit elevates the already delicious cocktail. As with the other beverages, this one simply requires a shake or stir, as well as ice to one's preference.
Ingredients: 1 oz. of lime or lemon juice (preferably lime), ½ oz. of agave (a natural syrup-like sweetener), 2 oz. of Tito's Handmade Vodka, 1 oz. Mike's Ginger Beer (or your ginger beer of choice), and a mint spring for garnishing.
Basil Mule
This delightful concoction is Norat's spin on the Moscow Mule. The key difference is that this version is enriched with basil, offering a refreshing twist to a popular classic. This one is highly recommended to pair with a nice brunch on a hot day.
Ingredients: 1 oz. of lime or lemon juice, 1 oz. of basil-infused syrup, 2 oz. of Tito's Handmade Vodka, 1 oz. of Mike's Ginger Beer, and a basil spring to garnish.
Tito's Tonic
Another reinterpretation of a classic, Tito's Tonic is a heightened rendition of the vodka tonic. The latter is fairly simple—tonic water, vodka and lime juice. The star of the cocktail is a rather unexpected ingredient: elderflower, adding a sweet-tart floral taste.
Ingredients: 2 oz. of Tito's Handmade Vodka, ½ oz. of elderflower liquor (such as St. Germain), ½ oz. of lemon juice, a splash of tonic water, and rosemary to garnish. While fresh rosemary works well, dried rosemary offers a more vibrant and richer flavor and aroma.
Try these drinks as designed by Norat and then feel free to experiment to truly make them your own. You can add different fruits and herbs, such as watermelon or mint, or even serve frozen, like a margarita. Bottoms up!