Visiting Ron del Barrilito's birthplace in Hacienda Santa Ana in Bayamón is like being transported back in time. Stuck at a standstill, this old-school artisanal rum distillery has been making and using the same recipe to produce its high-caliber rum for over 140 years.
The same recipe that Pedro Fernández, the founder of Puerto Rico's oldest rum, concocted all those years ago is the same recipe that has been passed down through generations into the hands of world-renowned master blender, Luis Planas. Planas' high-skilled craftsmanship has kept the integrity of the family tradition alive, making Hacienda Santa Ana the only rum distillery in Puerto Rico that does absolutely everything by hand. The maceration, the mixing, the tasting, the bottling and even the packaging is personally performed by hard-working individuals who pride themselves at having been at the hacienda for over 20 years. Not one bottle of Ron del Barrilito produced here goes untouched.
"The only new technology we tried to install once was a machine that carried the heavy barrels, and even that the workers refused to integrate in the process," said Ron del Barrilito's Sales and Marketing Director, Eduardo Bacardí.
The very 500 L barrels that are used in Hacienda Santa Ana to age the rum elevate this product to another level, as the average barrel used is 200-250 L. While the barrels are larger, more surface area of the product touches the old, smoked wood that gives Ron del Barrilito its unique, intense flavor. The barrels that house this premium rum originally housed oloroso, or sherry wine, which is a fortified type of wine made in Jerez, Spain.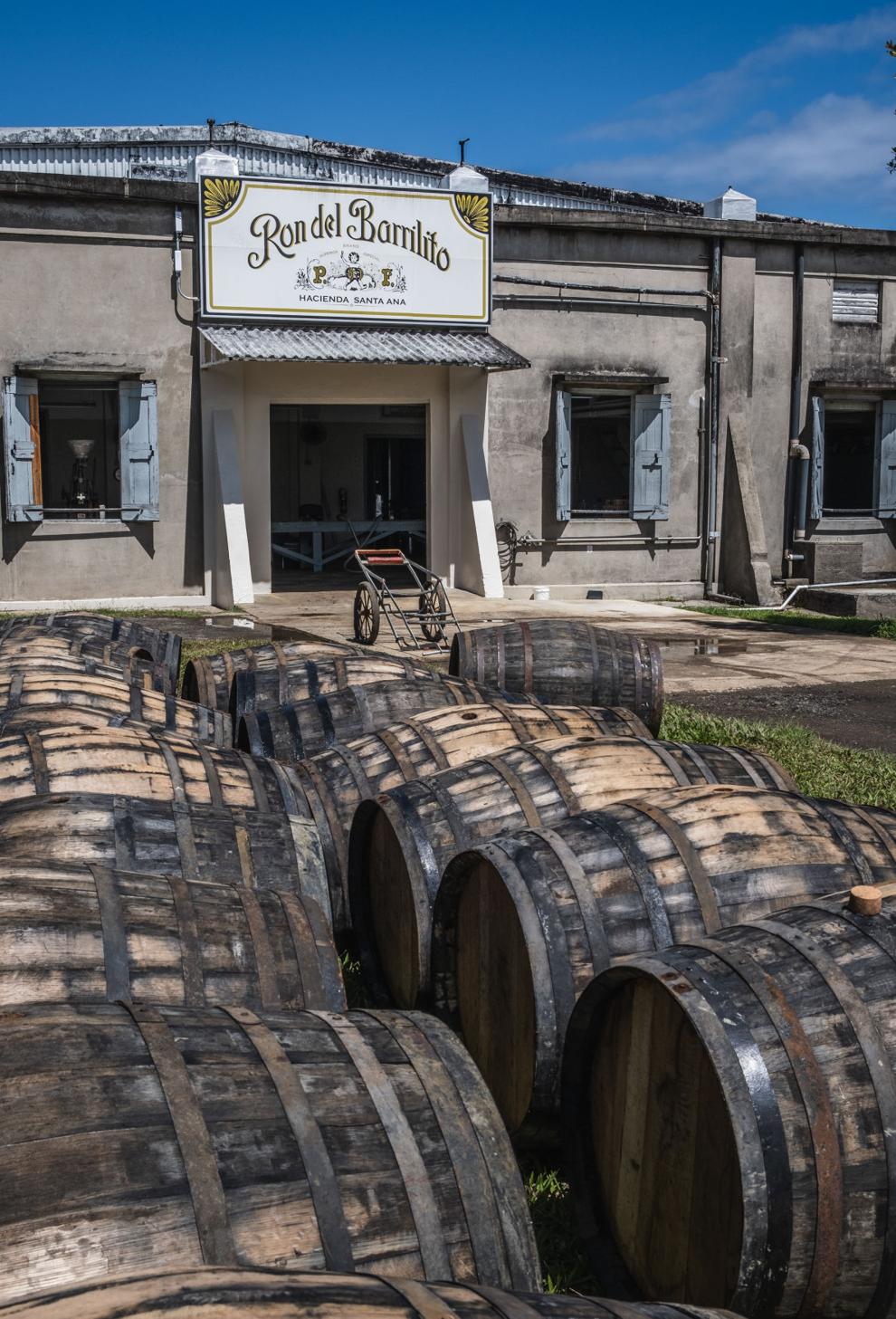 In contrast to the production of Bourbon or Whiskey, production of sherry wine is much scarcer, making the obtention of these barrels a difficult task. Seeing as these sherry wine barrels are so hard to find, the production size of Ron del Barrilito will always be limited, as they receive about 40 to 50 barrels in each shipment every couple of months. A regular rum distillery has about a couple million barrels that are sitting aging the rum.
"Are there shortcuts to this? Of course. You can do most of the aging in other barrels and then at the end switch to sherry barrels for two to three years. But those are shortcuts we are not willing to take, that we never will just because it harms the integrity of the product," said Bacardí.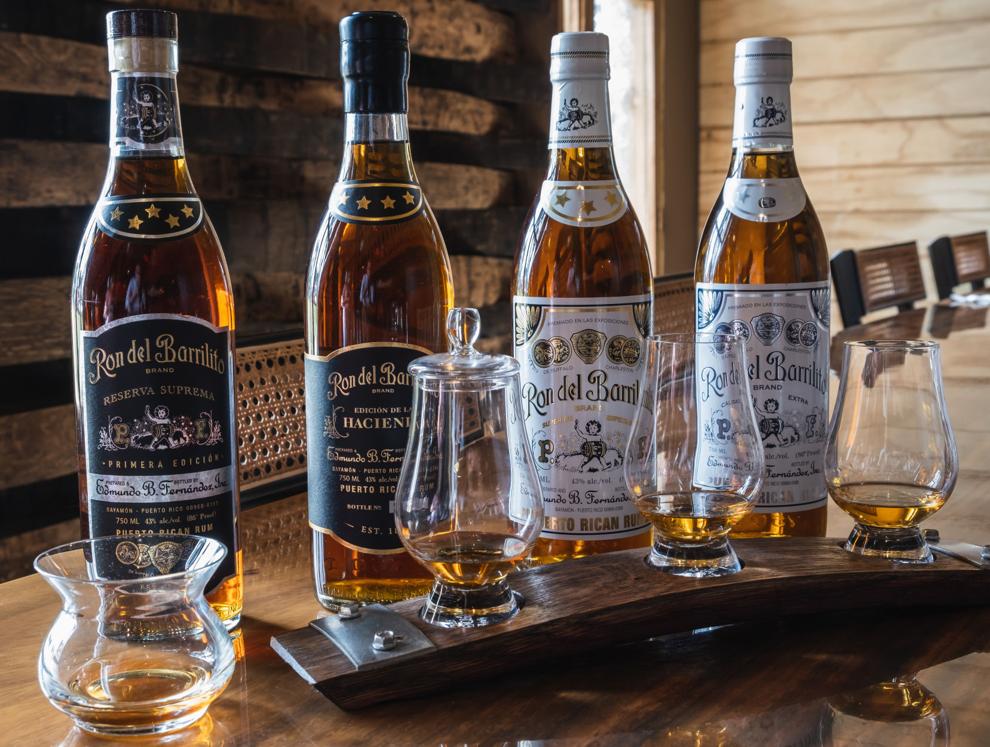 "Barrilito stands in a category of its own in the sense that being only aged products, it really adds a level of premiumization and higher image. To Puerto Rico, this higher image is really important. Puerto Rico can't be trivialized to be what it's been pushed to be, a cheap vacation spot. There really is a premium elegant side to Puerto Rico, to the culture, to the products that come out of here, and Barrilito helps bring out that aspect."
When they say Ron del Barrilito is 100% artisanal, they mean that every single detail is carefully thought-out, including the collection of the water they use to blend with the rum, which is collected with rain-water filters that are distributed all throughout the hacienda. Additionally, no coloring, no preservatives, and no flavoring is added to the recipe, only natural blends of cacao, orange, anis, plums, almonds, apricot, vanilla raisins and vanilla.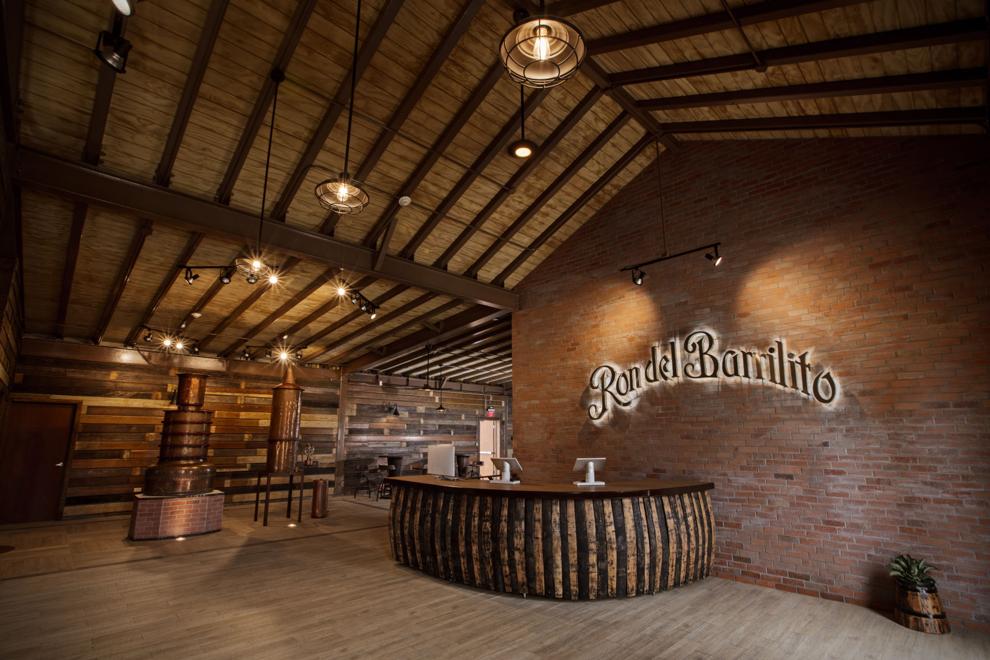 You can now learn in detail about the process of making this one-of-a-kind rum since just as recent as February of this year Hacienda Santa Ana opened its doors to the public, creating its first ever Visitor's Center. Before, there wasn't a formal visiting procedure, but when Hurricane Maria came and destroyed what was left of an old structure, it was seen as an opportunity to rebuild and turn it into a beautiful wooden barn. This barn houses the Egrot pot stills that were used to create the very first drops of Ron del Barrilito and other valuable antiques that help tell the Ron del Barrilito story. Used for the inside of the structure was the old wood that was barely standing after the hurricane, giving the space a unique, rustic feel.
Inside the visitor's center is where the three different types of tours initiate. The Heritage, Tasting, and Mixology tours are offered by a staff of carefully picked highly experienced professionals, each skilled in a specific area of expertise. For example, when you pay your visit, be sure to ask for Timmy Ortega, an experienced mixologist who has been mixing and perfecting high-class drinks professionally for over 16 years.
The pride and honor Ortega feels to be working in this institution is felt with every word he dedicates to explaining the rich history, story, and commitment of Hacienda Santa Ana family with this product. He can also give you a detailed explanation of the aging processes of each one of the rums they produce; 2 star, which is aged 3 to 5 years, 3 star which is aged 6-10 years, 4 star, which is aged 10-20 years, and 5 star, which is aged 35 years, pricing at $750.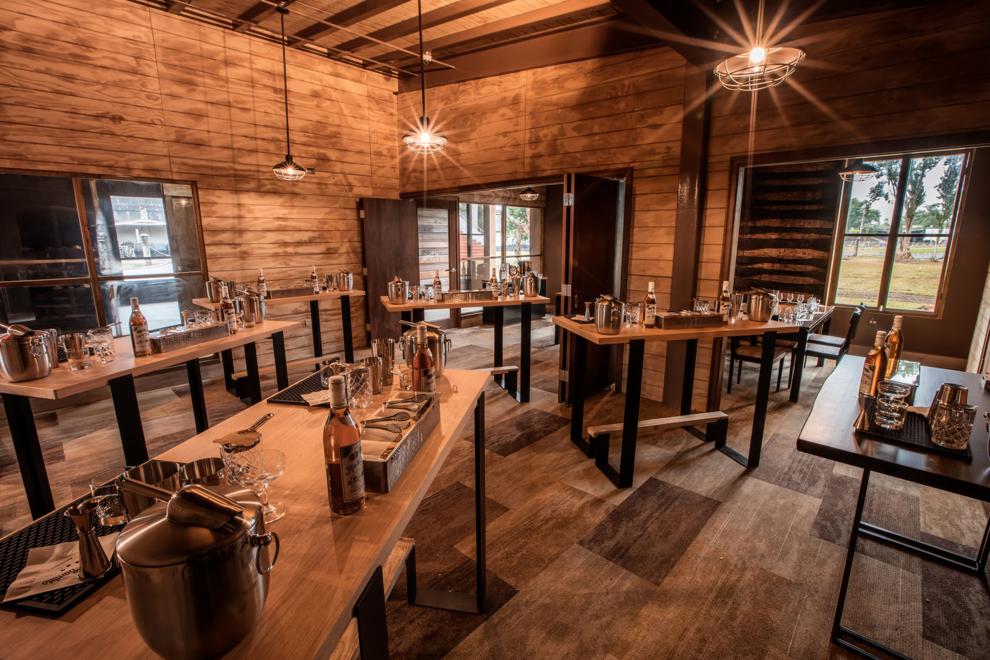 Ortega was also involved in creating the visitor's center's bar menu, a task given to only the wisest of mixologists. With 16 years in the game, Ortega and the rest of the team did not disappoint. On the menu is a Hemingway Daiquiri, a refreshing blend of Ron del Barrilito 2 star, fresh grapefruit juice, fresh lime juice, luxardo maraschino, simple syrup, and a lime wheel garnish to top it all off. Also on the menu is a unique Chocolate Mustache, Ron del Barrilito 3 stars, coconut water, simple syrup and dashes of chocolate bitters.
The beautiful, remodeled center's bar is open for guests to enjoy with or without tour reservations, and soon, the house in the hacienda, which was Pedro Fernandez's home and where his grandson Fernando Fernandez currently lives, will open for activities. Also coming soon are air conditioners that are already installed, they just need to be plugged in. Tour hours are from 10:00 a.m. to 4:00 p.m.