Puerto Rico Baseball Academy and High School (Prbahs) in Gurabo has launched the first all-female softball program in Puerto Rico.
"The program has rendered positive results. We wanted a place for them, a space where they could develop their softball skills because we know that female softball is big all over the world.... there wasn't anywhere where they could progress like they can here, with us, at the academy," said Gil Martínez, the program's director.
The program, which started this school year, has 12 participants from tenth, eleventh and twelfth grade. The Prbahs also has a 17-year-old male baseball program which has been churning out great players like Carlos Correa from Houston; Christian Vázquez from Boston; and Joe Jiménez from Detroit.
The new, all-female program's main objective is to develop and prepare these girls to compete in the national sport selection and to assist the players in obtaining college scholarships.
In very much the same way that the boys in the baseball program do, the girls also work with offenses and defenses, team strategy and fundamentals, and exercise, all the while keeping up with their academic careers.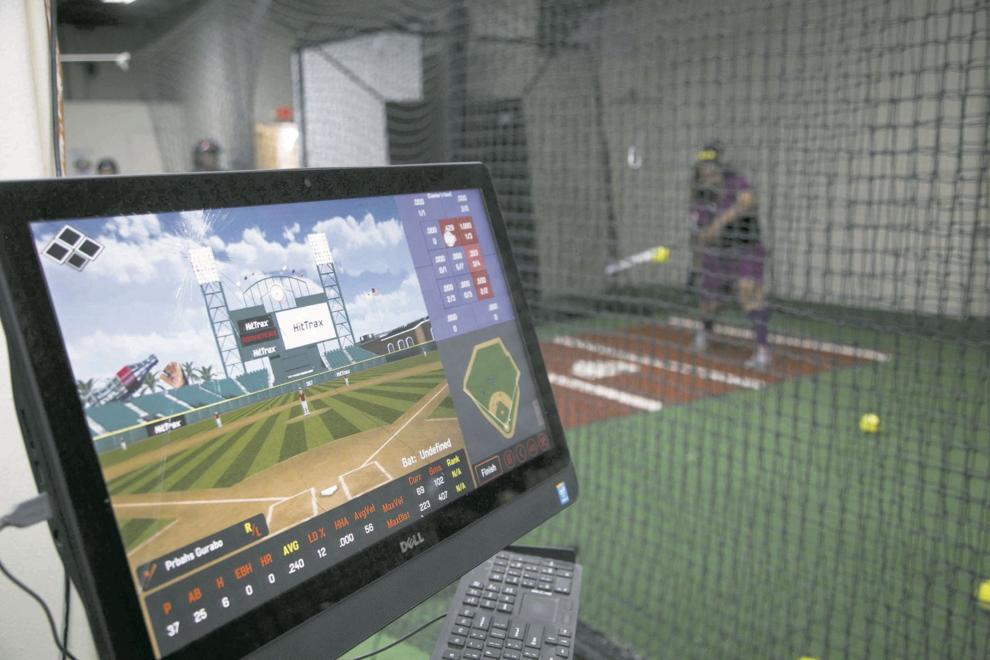 The girls are under the direction of a team that includes Omar Rosado as field coordinator; Charlie León and Rotsann Santiago as coaches; Edwin Mercado as coordinator and director; and Edgardo Lebrón in charge of college placement. 
"This program provides the girls with a great opportunity to develop within softball. Here at the academy they have a chance to progress, we are not making anything up. We are addressing every aspect of their development, with academics at the forefront," said Mercado.
The 12 program participants are tenth graders Génesis Miranda and Wildalys Ramos; eleventh graders Vanelis Muñoz, Janelle Martínez, Kristina Ramírez, Akyndra Montalvo, Maritere Gonzalez; and twelfth graders Kiarelys Roldán, Nahraí Roman, María Fernanda Mercado, Yarelis Vega y Jeresmilyan Torres.
The athlete is one of only four women signed by all-male baseball leagues around the world
Janelle, Kristina and Akyndra currently play for the national U-17 selection which will compete at the Pan American Championship, to be held in Barranquilla, Colombia from Oct.10-20, where five teams will vie for a spot to the U-18 Women's Softball World Cup.
"The national women's softball team currently ranks fourth in the world. The girls like to say 'softball is in'. As an academy, we are taking advantage of that, not only because the national women's selection is large, but also because we understand that there is talent that can be a part of that team," said Lebrón, who used to play in the male softball selection. "There is exceptional talent here."
Janelle and Kristina praised the Prbahs, the only academy endorsed by Major League Baseball (MLB), for their commitment to the sport
"We have the best coaches and I have loved being here. I think it is one of the best experiences that may be lived," said Janelle, who dreams of getting a scholarship to a university in Florida. "The truth is that this opportunity comes along once in a lifetime and, aside from helping us get exposure, it contributes to our development."
Cradle of Talent
Aside from being one of the ways through which the athletes can gain college scholarships, the Prbahs is also poised to become a great source of much-needed local talent.
Case in point, the women's adult selection only had two native Puerto Ricans at the Olympic Qualifying Tournament.
"Ultimately, that is what we are working for. We are trying to help them develop so that they be part of a selection or earn a college scholarship, be it in Puerto Rico or the United States," stated Gil Martínez.
Edgardo Lebón went on to say that, "We are betting on the success of this program. We think that there will be a softball 'boom'. Right now, everything revolves around male baseball but softball is going to be a hit and we are going to be the pioneers in the field," added Edgardo Lebrón, who is in charge of college placement.
Edwin Mercado, the program's coordinator and school director, always dreamt of a program like this but never found the right time for it. He thinks the program is of great benefit to the local softball scene.
"It's here, it works, and we are going to be constantly working on its development. Programs like this gives us hope for the future, like what happened eight or 10 years ago with Karla Claudio and Yahelis Muñoz," he said.
"This is the seed that we are hoping germinates so that in the future we have apt players in Puerto Rico and we do not run into all of the problems we usually encounter when trying to get a national team together," stated Mercado.