In an effort to rebuild and modernize the iconic Hipódromo Camarero, an investment of several million dollars was negotiated with Integrated Construction Services (ICS), a Puerto Rican construction company that specializes in handling federal government projects.
After going through a proposal process where various construction companies presented their offers and ideas, ICS was the company chosen to handle the post-Maria reconstruction of the center.
After a lengthy claims process with their insurance company, the Hipódromo Camarero can finally undertake its vision. Among the new features that will be available are new concession stands, a new restaurant and new menu offerings.
The reconstruction, which is expected to take ten months, also includes restoring structures like the convention center, the roof over the spectator bleachers and Ballito's Fun Park, an area with inflatables mountain climbing and pony riding for children.
According to Ervin Rodríguez, the lack of a roof has done nothing to deter horse racing fans. Betting on horses has been a part of Puerto Rican culture for 135 years and, although Maria changed many things, in the case of the Hipódromo, the hurricane turned out to be a blessing in disguise.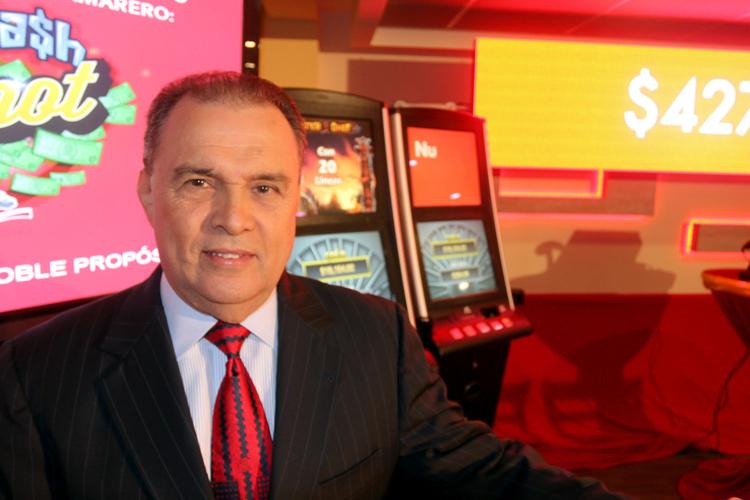 Thanks to the Hurricane, the Hipódromo Camarero in Canóvanas experienced a rebirth. At the end of 2018, sales surpassed those of 2017 and 2016.
"We rose from the ashes," said Rodríguez. After the hurricane, the structure suffered many critical damages and remained closed for three months.
"We are seeing a resurgence in clients due to all the construction going on, a lot of our clients are builders, contractors, carpenters, etc," he added.
Like many businesses in Puerto Rico, the horse racing center has suffered during Puerto Rico's latest economic depression. By the time Maria struck, Rodríguez had already been looking for new ways to attract more people and get them involved in betting.
Among the many initiatives he had put in place before Maria struck, was Night at the Races. During this event, which was hosted the first Friday of every month, he would have horse races at night and live music. Night at the Races, which drew in from 6,000 to 7,000 spectators in every edition, had to be discontinued after the hurricane but Rodríguez hopes to have it back on schedule soon.
At a recent press conference, Rodríguez also announced the development of "Gana Donde Sea" ("Win Anywhere)", an online platform with betting tips and information that allows people to bet from the comfort of their own home.
According to Rodríguez, Puerto Rico is a place with many betting options ranging from cockfighting to the " Loteria de Puerto Rico", Powerball, and "Raspa y Gana", among others. He went on to state that 97 percent of the bets received at the Hipódromo come from 500 equestrian betting agencies spread throughout the island.
After the hurricane, only 180 of those 500 agencies were operating, putting a strain on the Hipódromo's finances. The agencies, Rodríguez says, are vital for the function of the horse racing center.
At these agencies players can place their bets and watch the races as well as play on casino machines that the Hipódromo has been install since 2009.
"Recent laws that have been passed have provided incentives that have helped this industry. Support from the government to this industry is important because the Hipódromo generates over 8,000 to 10,000 direct and indirect jobs," said Rodríguez.
Rodriguez has also kept an important initiative alive for many years, which is to include the Hipódromo as an official tourist destination with the Puerto Rico Tourism Company.
"We had talked with the governor at the time, who was Rosselló. He came and expressed that he supports us as a tourist destination…and I doubt that the recent changes alter that commitment. We have already planned all the logistics," said Rodríguez.
The logistics include having shuttles from the Hipódromo pick up tourists from hotels and the cruise ports in San Juan to bring them directly to the multi-attraction center in Canóvanas. More than 50 percent of the American population in Puerto Rico indulges in horse race betting.
"We are very excited over the upcoming changes we will be realizing and are confident that our audience will grow larger than ever," Rodríguez pointed out.