Any Puerto Rican can confirm that music and dancing are essential components of the island's culture. For decades, Puerto Rico has been both a pioneer and an enthusiast in multiple musical genres as well as dancing choreographies and techniques. As such, dancing rhythmically is not only seen as a fun pastime but almost a necessity in most social gatherings islandwide.
Aiming to solidify residents' prowess in this activity and to foster a sense of social unity, Cambio en Clave is resuming its series of salsa lessons in the atrium of the José Miguel Agrelot Coliseum of San Juan, known colloquially as the Choliseo.
For 13 years, Cambio en Clave has been teaching a variety of genres for different levels of expertise, from beginners to advanced dancers. The social project group will begin its next lessons on Monday, September 24 and will be held on a weekly basis for two months. For this edition, the group will offer its regular salsa lessons, plus its 'Salsa Divas' and 'Cha Cha!' lessons.
The salsa lessons will be divided into basic, basic plus, and intermediate 1; each session has more than 1,000 enrolled students and hundreds on a waiting list.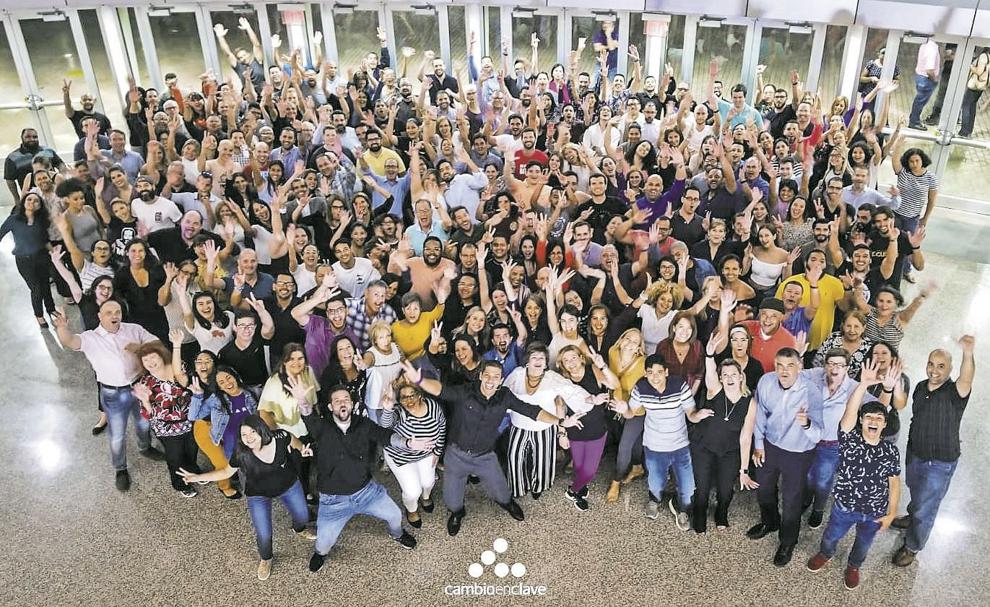 Basic lessons cost $71.36, with the sales and use tax (IVU by its Spanish acronym) included, and last two hours each. These will be offered by Rafael Cancel, the director of Cambio en Clave, and will be divided into two groups, which will begin classes on Sept. 23 and 24 from 8:15 to 10:15 p.m. and 6:15 to 8:15 p.m., respectively. The focus during these is free steps and dancing in pairs.
Meanwhile, basic plus classes focus on couple's dancing and are taught by Cancel and Yami Otero, Cambio en Clave's coordinator. These will begin as of Sept. 24 from 8:30 to 10:15 p.m. and cost $80.25 with the IVU. In order to apply, people will be subject to evaluation, under which they must prove that they know basic steps, turn right and left alone and in pairs, the cross-body lead both simple and with turns, various combinations of cross-body lead with turn and the rhythm. Cambio en Clave noted that its complexity would be deemed as intermediate by other groups or schools.
Moreover, intermediate 1 classes begin on Sept. 23 and will be offered from 6:30 to 8:00 p.m. for $80.28 by Cancel and Otero. As is the case with basic plus lessons, people who are interested must comply with the evaluation, in which they will be judged by their dominion of the basic step, left and right turns alone and in pairs, the cross-body lead both simple and with turn, various combinations of cross-body lead with turn, the copa, the cloche or desplante, and rhythm. Similarly to basic plus, Cambio en Clave warned that these lessons' complexity level would be deemed advanced by other groups or dance schools.
Salsa Divas is a series of intensive workshops designed to stylize dancing techniques while boosting participants' confidence and self-esteem in a "relaxed and fun" environment. These workshops focus on style, free steps and dancing in pairs.
Concerning style, attendees will learn elegant and sensual movements when dancing salsa, one of the most popular genres locally and a big must at parties and celebrations, while concentrating on free steps and dancing in pairs.
These lessons will be offered by Otero and will begin on Sept. 25 from 7 p.m. to 8:15 at a cost of $80.28, including the IVU.
Lastly, the Cha Cha! classes will focus on free steps and turns in pairs and will be taught by Cancel and Otero, starting Sept. 25 from 8:30 to 9:45 p.m. at a cost of $80.25 with the IVU. According to Cambio en Clave, this session does not require an evaluation, "however, to reap the most of the course you must master dancing salsa at the basic step, turn right and left alone and in pairs, the simple cross-body lead and turn and the rhythm."
The enrollment fee can be paid online with a credit card or at the Choliseo in cash or through the ATH Móvil smartphone app.
"At Cambio en Clave—in addition to learning many turns in pairs, free steps and developing your gusto—you will make a lot of friends and you will join the largest family of dancers who week after week travel across the island dancing," the group affirmed.
Cambio en Clave is a social integration project that gathers thousands of people three times a year to dance salsa, cha-cha, bomba or bachata. The initiative began in 2006 when Cancel offered a free class to a group of friends—a group that grew from 15 to nearly 200 attendees. Since then, more than 40,000 people have taken these lessons and learned from the most basic dancing techniques to the most advanced.
For more information about lessons and other services offered by Cambio en Clave, visit their website at www.cambioenclave.com.