Aguadilla is more than beautiful beaches. Although in-the-know water sports enthusiasts have been making their way to Aguadilla for decades, the municipality has a variety of engaging attractions beyond the water.
The Rafael Hernández International Airport (BQN), the second-largest airport in Puerto Rico, makes Aguadilla a convenient destination if you are on the mainland.
Crashboat Beach is one of the most iconic beaches in Puerto Rico. This spot is easily recognizable by its distinctive pier, which was formerly used by the U.S. Air Force.
Wilderness Beach, Wishing Well and Surfer's Beach, are among the many other local spots that are well known in the surfing community.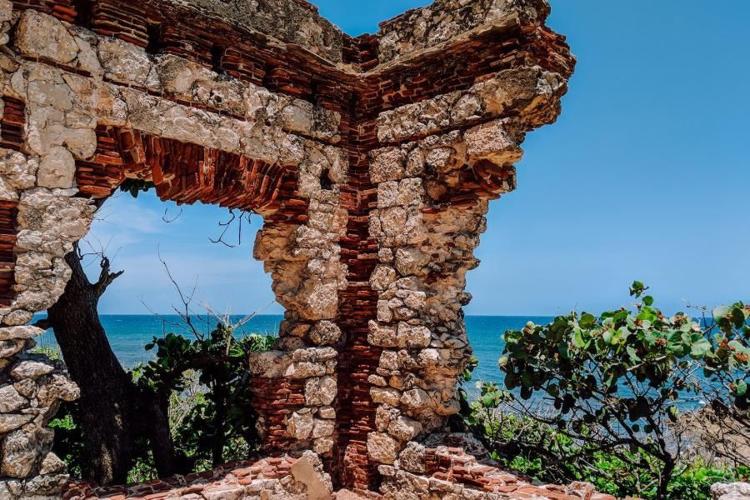 If you are more interested in arts, you should visit Museo de Arte de Aguadilla y del Caribe (MAAC) featuring work from prominent Puerto Rican artists Hernández Cruz, Tufiño, Antonio Maldonado and Cervoni. The museum also offers workshops for children.
The ruins of the Punta Borinquen lighthouse are also worth a visit. The Spanish-style lighthouse was destroyed by a tsunami caused by an earthquake in 1918 but you can walk around and explore amidst the broken brick walls that remain.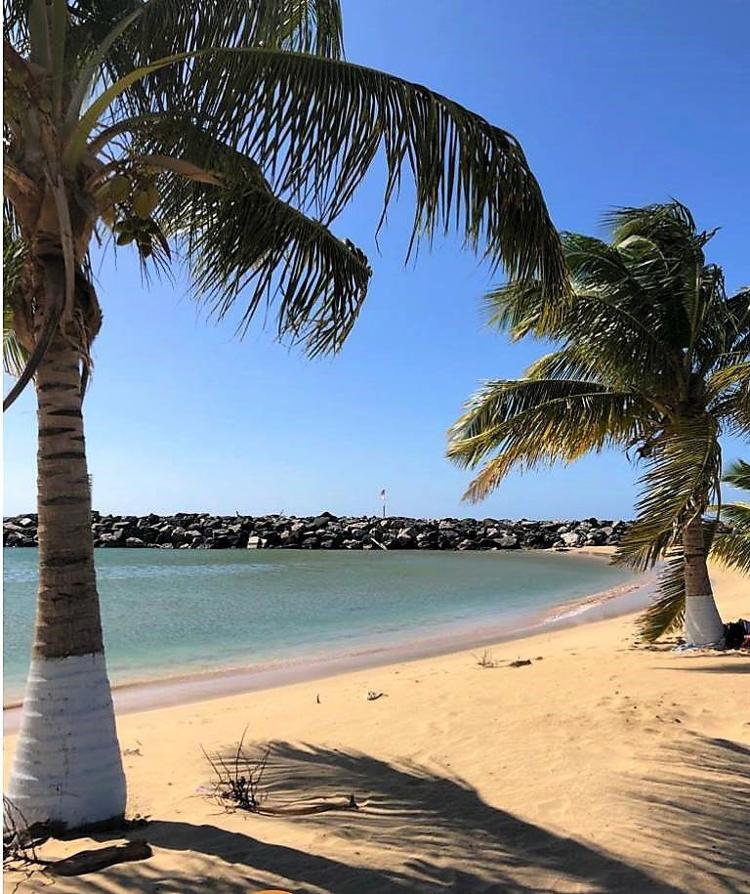 If you are a golf lover, you should visit Punta Borinquen Golf Club, an 18-hole public course with breathtaking coastal views.
The waterfront downtown area is the scenario for delicious restaurants.
Aguadilla has a wide range of accommodations such as Parador El Faro, a traditional Puerto Rican guesthouse with two pools and a lively restaurant and bar.
For a comfortable stay with on-site amenities, check into the Courtyard by Marriott Aguadilla Hotel & Casino with a fun pool for kids, an adults-only pool, a gym, and a 24-hour casino; or book a room at Punta Borinquen Resort, within walking distance of restaurants and beaches.
Marina Real is a good place for a retreat with friends or family. A series of houses and buildings that total 14 apartments make up a contemporary marine-colonial-style holiday complex, whose façade faces the Tamarindo Alley, where visitors can eat tapas in one of the outdoor cafes and restaurants. The apartments are one and two bedroom units with fully equipped kitchen and dining rooms and a large room with satellite television and internet. All rooms have air conditioning and fans.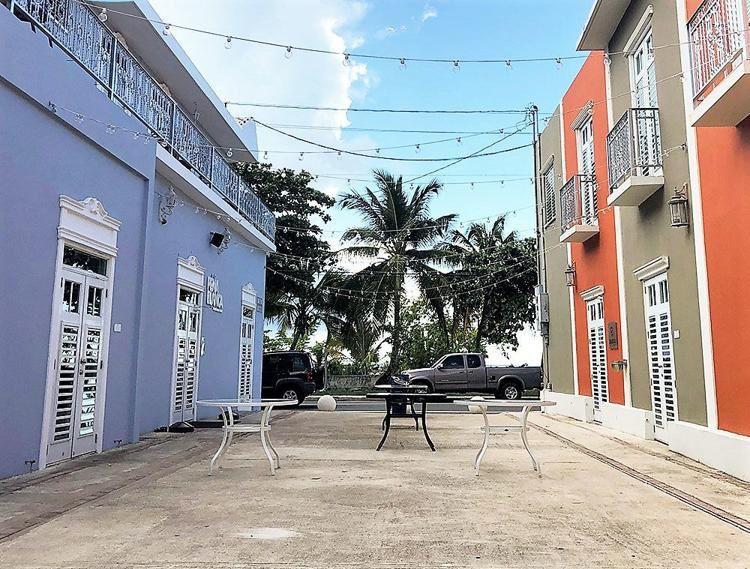 Marina Real is located in front of Rompeola beach, which has a 100-meter board structure for walking or jogging. There you can take a sea bath or just relax and enjoy a good book from your colonial balcony, overlooking the most beautiful sunrises and sunsets.
In addition to Rompeola Beach, the place has three other nearby beaches such as Wilderness and Surfers Beach, in the former Ramey Base, as well as the Crashboat spa.
There is parking available at the complex and laundry room in case you want to wash and dry clothes. You can find more details calling: 787.590.3446.