They are great friends who share in life's moments and experiences. Together they celebrate the good times and console each other through the bittersweet moments that are part of their career.
Puerto Ricans Bryan Ortiz, Sebastián Carazo and Victor Gómez IV share the same passion: speed and cars. Among them reigns great camaraderie.
Although Puerto Rico already has a solid reputation within the drag racing world, these young drivers managed to place the island in a great position during 2019, earning the local flag a spot at the International Motor Sports Association (IMSA) closing ceremonies.
30-year-old Ortiz won the Global Mazda MX-5 cup at the Weathertech Raceway in Laguna Seca, Ca. So far, he has captured seven victories and 18 podium finishes.
"This is a very complicated sport. You could have the best car and the best team and there will always be something beyond your control," said Ortiz, who was sub-champion of the MX-5 in 2018.
"This year, as opposed to previous ones, I didn't feel like I had the fastest car so my strategy was to always be among the top six drivers and it worked, we took home the first-place prize. My series is very competitive and there are a lot of cars; a lot of young men trying to take off. It's like the difference between playing college basketball and playing for the NBA. In my series, everyone is giving it their all in order to be able to make the jump into the NBA," he explained.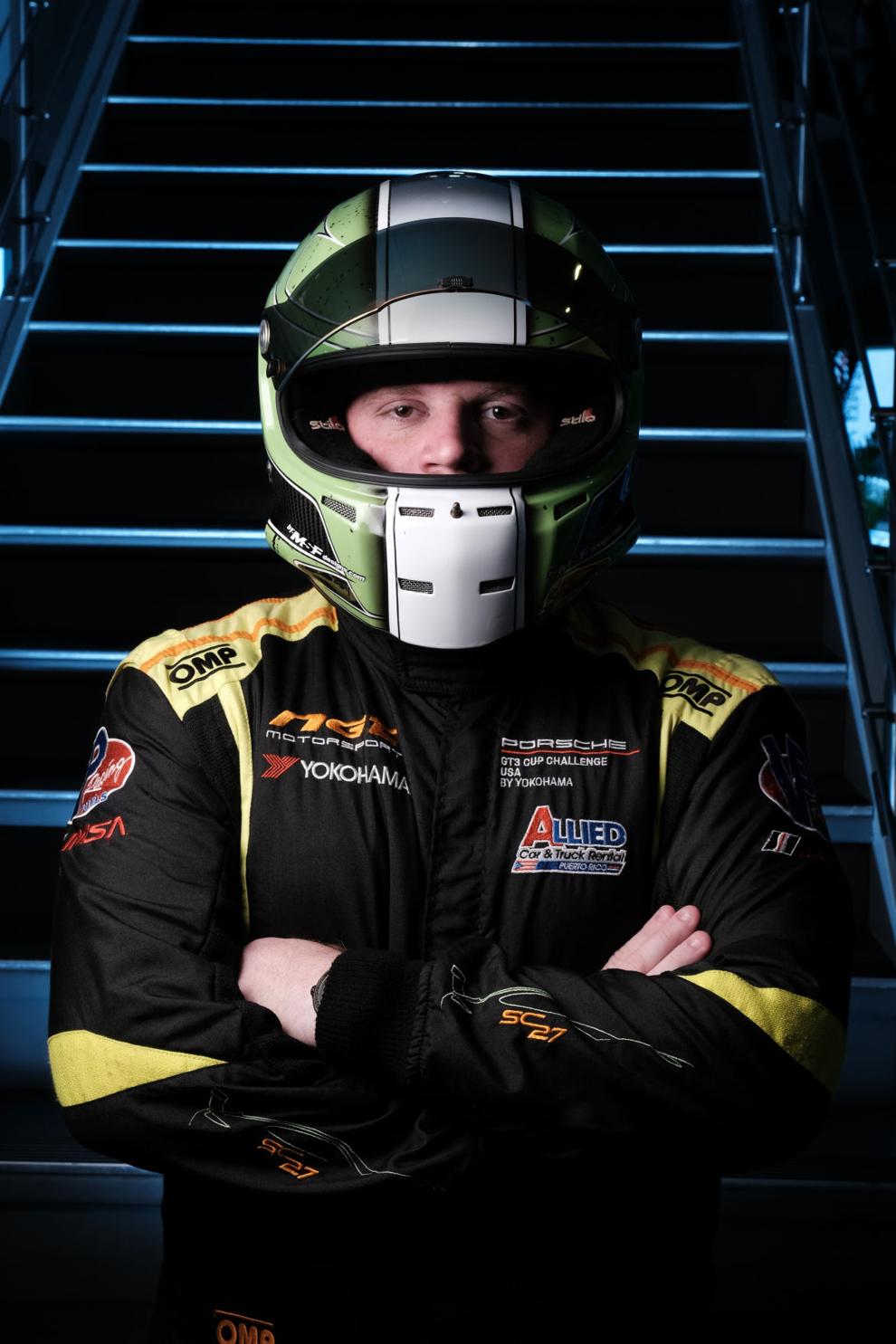 This year was a special one for Ortiz not only because of his wins, but also because he was made Mazda's Factory Driver.
"Not only did I win my series' championship, but I am also the first Puerto Rican to become a Factory Driver for Mazda. This means that in 2020 I'll be racing with the company's resources, engineers and designers as part of my team. It's a very all-encompassing endeavor," added the driver that is also sponsored by Bella Group in Puerto Rico.
In 2020, Ortiz will move to IMSA's TCR series.
"The car is different; it has more traction in the front, it's more aerodynamic. It's very different," stated Ortiz.
Ortiz, the oldest of the three drivers, has been a key part of Carazo's development. This year Carazo surprised everyone by participating in every race of the Porsche GT3 Gold Cup, as opposed to last year when he only partook in half of the series.
"I owe so much to Sebastián's dad, Rhamses Carazo. He gave me a chance to race for them and I helped train Sebastián, someone who's trajectory I've always followed. We are like brothers, it makes me happy to bear witness to his accomplishments and all the things he does to better himself," said Ortiz.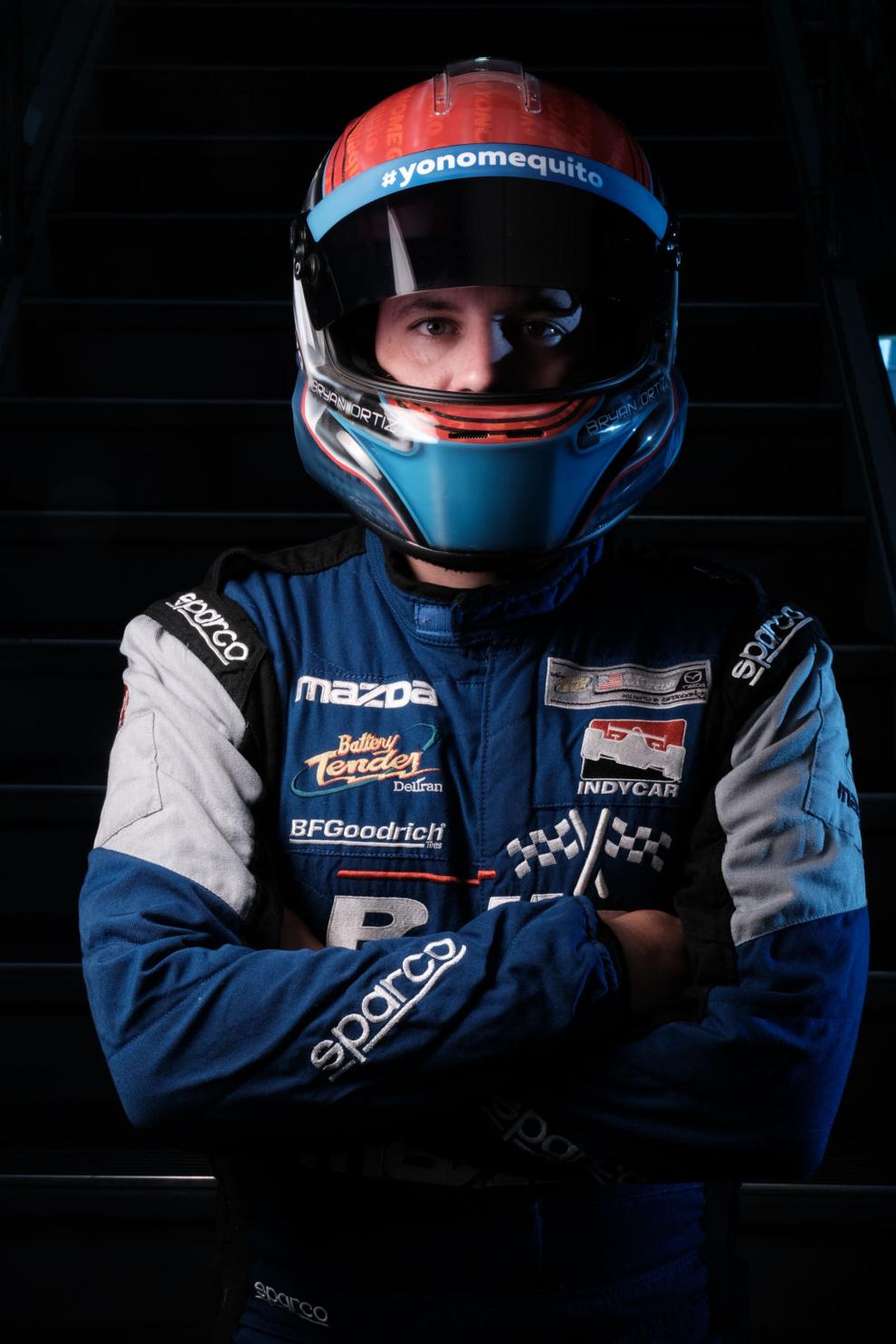 21-year old Carazo has taken the risky sport of racing seriously ever since his dad got him involved with go-karts.
Even though he is a rising star, Carazo never forgets where he comes from, even in the midst of the champagne celebrations so characteristic of his sport. He is very well aware that this is just the beginning.
"I have learned a lot this past year," recalled Carazo. "Throughout the beginning of the season, from April to October, I learned a lot about limits, how to push the car to its limits. It was a lot to learn and I still have much more to learn. This year got me out of my comfort zone, all the races presented different challenges but we always managed to place in the first three places," he said.
Due to a crash in which his car was totaled during the first race of 2018, Carazo's debut that year did not go as planned. In 2019, however, Carazo won 12 of the 16 races he participated in.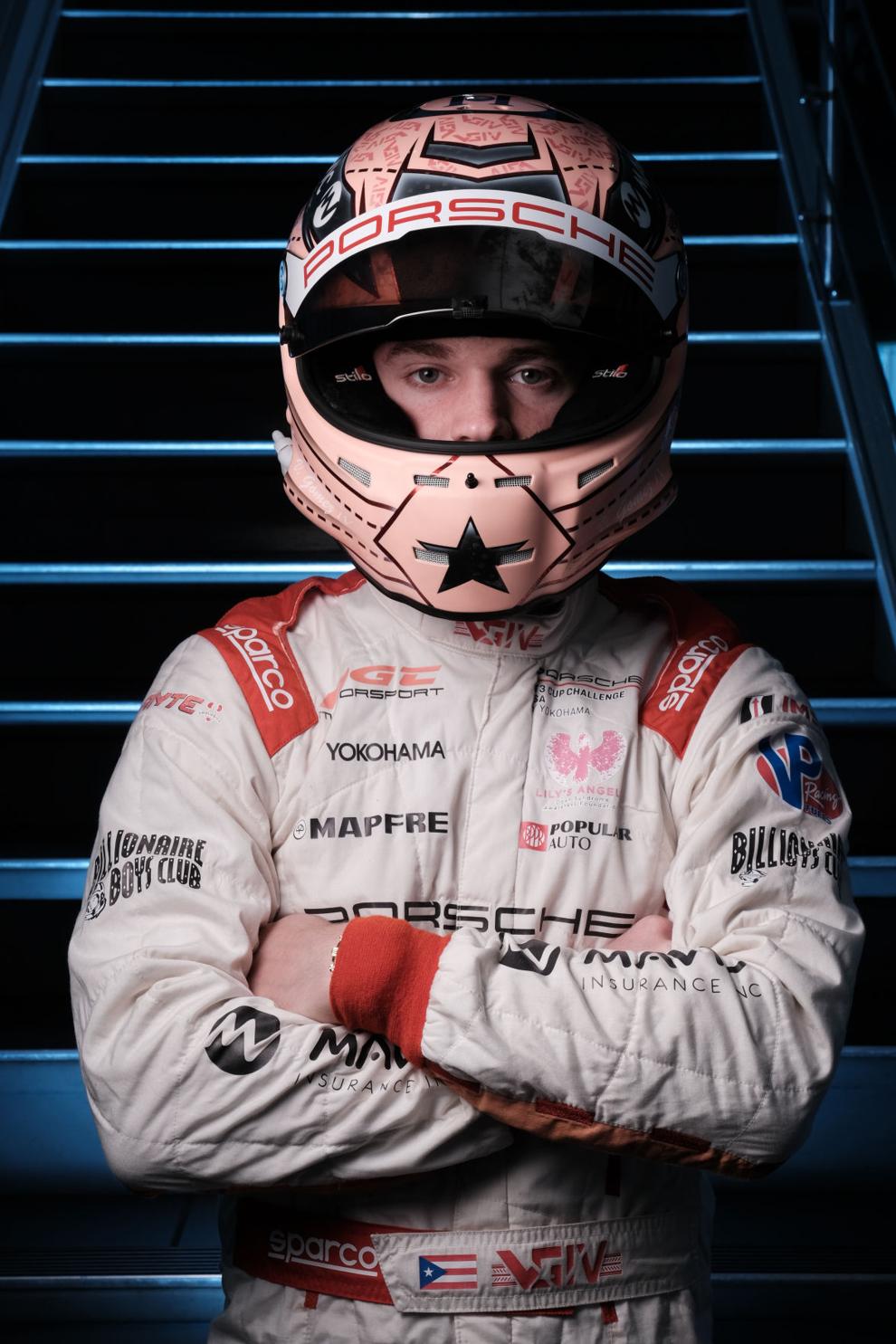 "The accident made me realize that this was hard to do. I studied the accident like a thousand times, it was a test and I learned a lot from it. From then on everything changed. Today I can say that the accident was my best moment because it was then that I learned when I needed to be more competitive," claimed Carazo.
In 2020, Carazo plans to race the Platinum GT3 series in which Victor Gómez IV raced during 2019. His rise to this series was imminent, he already has his new car.
"I will be racing the platinum series and we already have the car. I've already practiced in it. I'm also trying to lose weight while also strengthening my body so that I can give it my all in 2020. I want to look good so I'm working hard at that," he stated.
Carazo was also pleased about how things unfolded for him, Gómez IV and Ortiz during 2019.
"Puerto Rico is highly respected in the drag racing world, and we are slowly gaining ground in circuit racing even though the island doesn't the facilities we need to train safely. I am very happy with everything that's happening to us," continued Carazo.
Gómez IV is a fan of sports car endurance races like the Rolex 24 at Daytona and the 24 Hours of Le Mans, at which drivers use gran turismo and prototype cars.
"I could stay in the Platinum series but my goal is to make it into endurance racing," said Gómez. "2019 was a year of learning. I raced in a new category with a faster car. The competition was hard but I have to say that I am very attracted to endurance races like the 24 Hours at Daytona and the Le Mans. Those are my goals and the reason why I am training my body so hard, at those levels the G force is different," said a smiling Gómez IV.
Gómez IV, Ortiz and Carazo are no longer unknown within their sport. The public showing of support was evident during this past season.
"Everybody knows who we are already. Puerto Ricans know who are and that is really important to us. Seeing our flag waving in the wing at the races is just an added benefit," said Gómez, who mentioned that he has a special announcement he will make at a later date.