From Maguayo to Cooperstown. Edgar Martínez finally has his plaque in the Baseball Hall of Fame alongside Puerto Rican legends Roberto Clemente, Orlando "Peruchín" Cepeda, Roberto Alomar and Iván Rodríguez.
His career had the ending he awaited and deserved. His patience — which was infinite — once again paid off.
After a long wait for his fans and the Seattle Mariners, the outstanding designated hitter of his generation, Edgar Martínez, now has his plaque on display at the Cooperstown Baseball Hall of Fame in New York.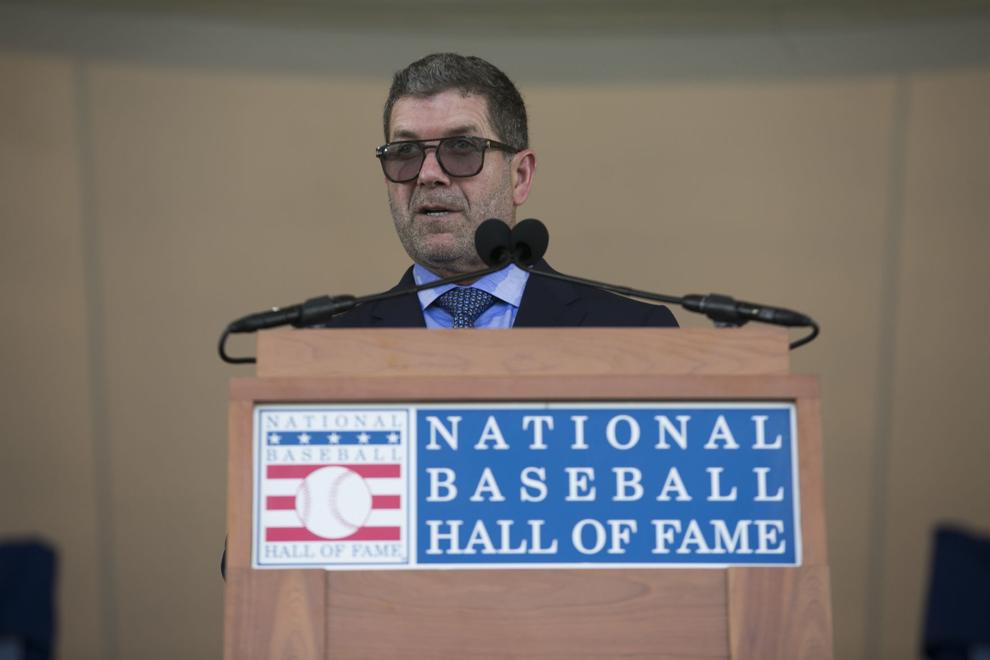 His wait came to an end on January 22 when Jeff Idelson - president of the Hall of Fame - spoke these words in Spanish:
"The first gentleman that I am going to mention is the fifth star of Puerto Rico that joins Orlando "Peruchín" Cepeda, Roberto Alomar, Iván "Pudge" Rodríguez and the great Roberto Clemente in Cooperstown: Edgar Martínez. Welcome to the Baseball Hall of Fame."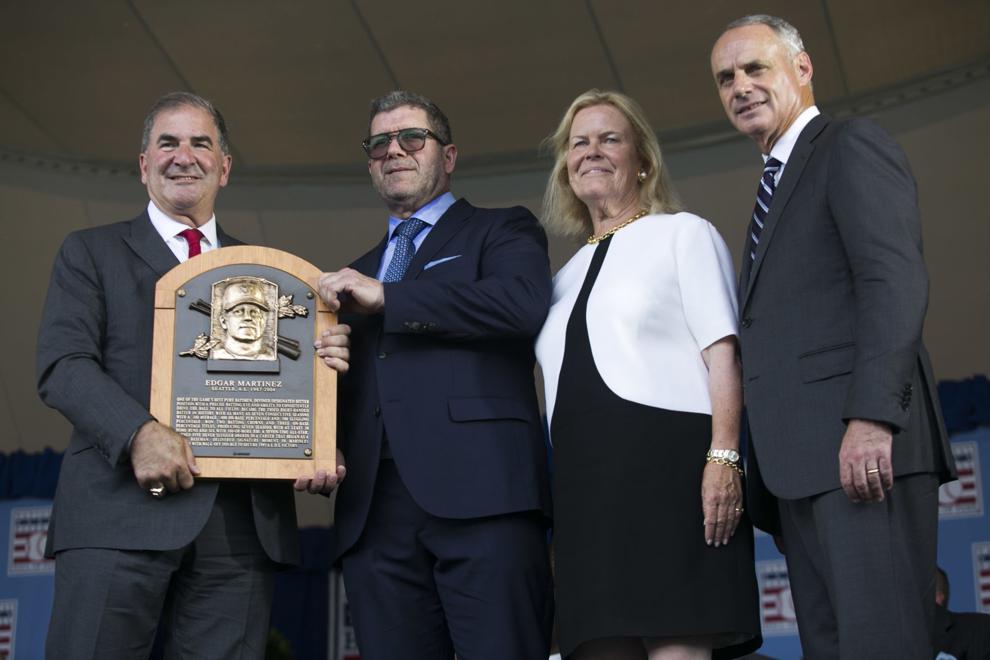 His welcome was made official on July 21, when he was finally inducted as the fifth Puerto Rican to have a place on immortal grounds. Also inducted were ex-pitchers Mike Mussina, Roy Halladay - posthumously, having died in an airplane accident on November 2017 - and the Panamanian ex-stopper Mariano Rivera, who got 100 percent of the Baseball Writers' Association of America (BBWAA) vote, the first player to achieve this feat.
Having played 18 seasons in the majors - all with Seattle - the beloved player from the Maguayo neighborhood of Dorado hit .312, with 309 home runs, 514 doubles, 2,247 undisputed and 1,261 pushed runs. He also earned two batting titles, five Silver Slugger Awards, made seven appearances at the Major League Baseball All-Star Game and had the award for outstanding designated hitter named after him after receiving it on five occasions.
His election showed that voters accepted the idea that a baseball player who spent most of his career time at bat is worthy of a position in Cooperstown.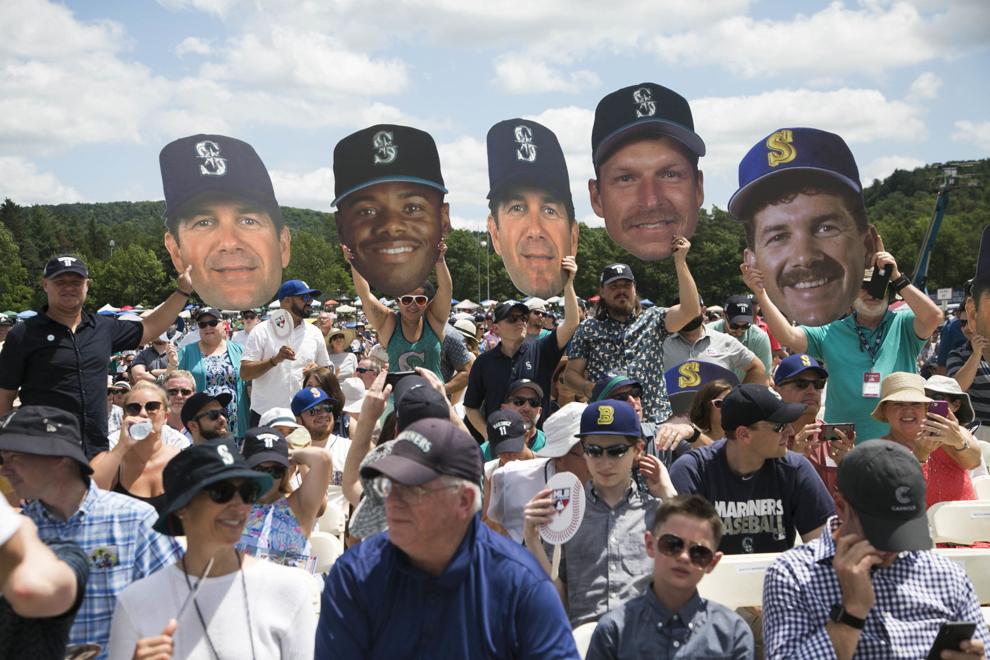 "Any player who contributes to a team to win must be eligible for the Hall of Fame," said the 56-year-old former coach in statements collected by ESPN Sports.
The glorious outcome of his story began many years ago in his humble Dorado neighborhood of Maguayo, where he fell in love with baseball after seeing Roberto Clemente play.
"I started playing baseball after I saw Roberto Clemente for the first time. From that moment on, I was interested in the game of baseball. I immediately started to follow the game, to practice it and to play… and I never stopped playing it, " Edgar said.
"But having been raised in Dorado and in the Maguayo neighborhood greatly influenced the career I had," he said. "In Maguayo, baseball was the sport of choice. Many of my friends played it, including two of my cousins, Carlos Rubén and José Juan Rivera. Baseball was number one. I grew up surrounded by baseball, in a very humble and hardworking community which influenced me a lot."
Just a few steps away from the park where he spent most of his career playing, Martínez celebrated the honor of being an inductee to the Baseball Hall of Fame shortly after receiving the call that he had won the spot with 85.4 percent of the vote.
Martínez responded calmly. In the same way he connected powerful launches in his best days, including those of Panamanian Rivera and Dominican Pedro Martínez.
In fact, one of the most difficult hitters that Pedro Martínez had to face during his legendary major league career was Edgar Martínez. The Dominican ex-pitcher never denies it. Maybe because it must have been a nightmare to pitch at him. However, 'Pedro the Great' will no longer have to worry about the times Edgar made him throw 13 pitches or more.
After their respective retreats several years ago, both will "play" for the same team as members of the National Baseball Hall of Fame.
"At last I will have him on my team and I will no longer have to pitch at him again or see him as the opposition," said a relieved Pedro.
The three-time winner of the Cy Young Prize accompanied the Dorado-native player in his joy having received a similar call when he was inducted back in 2015. Pedro Martínez was the second Dominican to receive this prestigious honor, the first one being San Francisco Giants pitcher, Juan Marichal.
"No one can separate us anymore," commented Pedro jubilantly, who now eagerly waits for Puerto Rican outfielder Carlos Beltrán to join their ranks.
The Last One Was The Charm
For Martínez, the long wait was worth it. He always knew he had no control over the voting and was well aware that the eligible voting members of th BBWAA have a tendency to wait until a player's last year of eligibility to be inducted into the Baseball Hall of Fame. This year was his 10th and final year of eligibility, and he is proud to finally be a part of the immortal team of the Major Leagues.
"For me this is an honor and a source of great pride. Waiting for this honor for such a long time has helped me savor the moment and this event even more," he said. In other words, the eighteen years spent in the major leagues, finally paid off. His road to success went all the way from Maguayo in Dorado to the Baseball Hall of Fame in Cooperstown, where he was finally immortalized.