After 13 years with Teatro Breve –a well-known local theater collective– and a lifetime of love for the arts, Puerto Rican producer Naíma Rodríguez found in the heart of Alto del Cabro, in Santurce, a space to offer new cultural experiences, all while hoping to provoke social changes through a supportive artistic community in desperate need of a place to let creativity flow in words, colors and forms.
With that as north, :Pública was born without even a name at first, but with a concrete idea at its core: to give an open space to local and international artists to exhibit their work.
Described by its founder as an "oasis of creation," :Pública is not meant for commercial art. There, white walls serve as a canvas for any type of art, and the spacious rooms allow the audience to start a dialogue about the exhibitions surrounding them.
Curator Natalia Viera and chef Natalia Vallejo —together with a team composed mostly of women—, help shape the day to day activities, open to the general public since February, when it officially opened after a pre-opening in November 2018.
THE WEEKLY JOURNAL spoke with Rodríguez about :Pública and what the near future holds for her new project.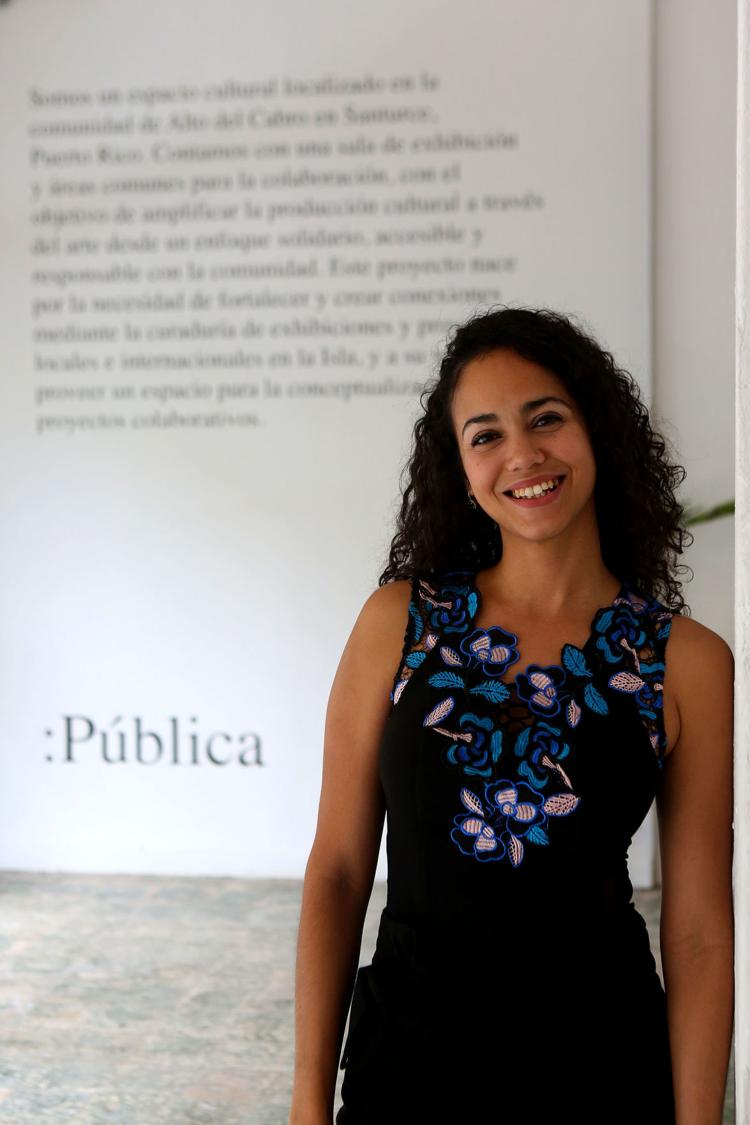 What is the meaning behind the name :Pública?
"I met with the designers in October and we had to open in November. I told them everything that was important to me, I wanted it to feel like a common space, an open space where people could feel they could come to simply create, work and bring ideas. With that in mind, they suggested Pública. I loved it, because —for example— I used to take a public bus when I went to university, because public things are no longer in use, because the concept needs to be rescued. And that Pública is feminine, even more."
Who is welcome?
"It has always been an open doors space. The space has a life of its own, people bring their projects because they understand the concept, what I do is provide the space. We have been approached by people who need the space for other things, we give tango and yoga workshops. Things fall here magically."
How important is it for you to offer a space to discuss and explore topics that have a direct impact on women?
"Pública is a project led by women. I consider myself a feminist and I am very concerned for women to be represented. I want society to overturn these taboos, to talk about the issues that concern us. I love to stir up a dialogue, I think that as long as the problem becomes visible, it can break into pieces and we have to spark the conversation up."
What's next for :Pública?
"We are very ambitious. There are many ideas we want to bring to :Pública. We would like to make more international collaborations with similar spaces, whether in Mexico, Costa Rica, Dominican Republic, Latin America in general. Besides that, we want to create a business model that is replicable, that is able to work in other places that want to copy it and that can continue to multiply these cultural spaces with a collaborative vision."