Fashion designer Gustavo Arango recently unveiled his newest venture, No.1334 Ultra Lounge. The concept is that of an "all in one" entertainment center, located at his old Atelier on 1334 Franklin D. Roosevelt Avenue in San Juan.
The space, which officially opened doors earlier this month, is meant to make guests feel at home," said the fashion designer during a tour of the place.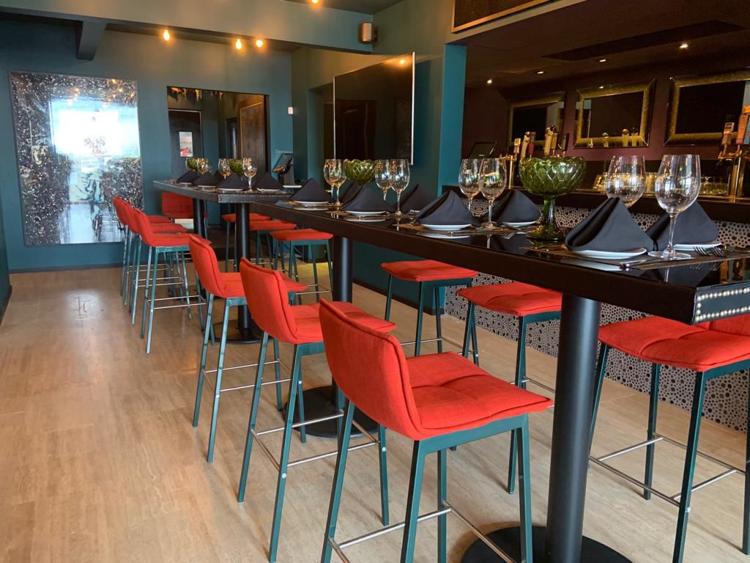 The transformation of the premises began over a year ago with the idea of creating an entertainment space for patrons of all ages and diverse interests. "We do not have an age structure. This place was born from a collaboration of many people hoping to appeal to a varied audience. We wanted to create a space where people could let off steam, feel comfortable and receive excellent service every time, " said Arango.
With this in mind, the team designed a comfortable reception with several lounge areas that create an intimate and cozy atmosphere. No. 1334 Ultra Lounge also has a restaurant, three bar areas, a wine cellar for eight people and a nightclub.
The lounge stands out because of its luxurious design, where art and creativity take center stage. Arango's long-time collaborator, Carlos Mata, who also contributed to the decoration of the atelier about 20 years ago, was in charge of the design of the space.
Mata had the responsibility of combining the vision of the talented fashion designer with that of his partner, Lino Hernández, whose so-called urban wave vision is meant to make "everyone feel welcome in a space they can share and enjoy," he said.
Those same qualities were also taken into consideration when conjouring the culinary proposal available at No. 1334 Ultra Lounge. The menu was created by chef Carlos Sánchez, who has 20 years of experience, and has worked with renowned local chefs Augusto Schreiner and Chef Marisoll.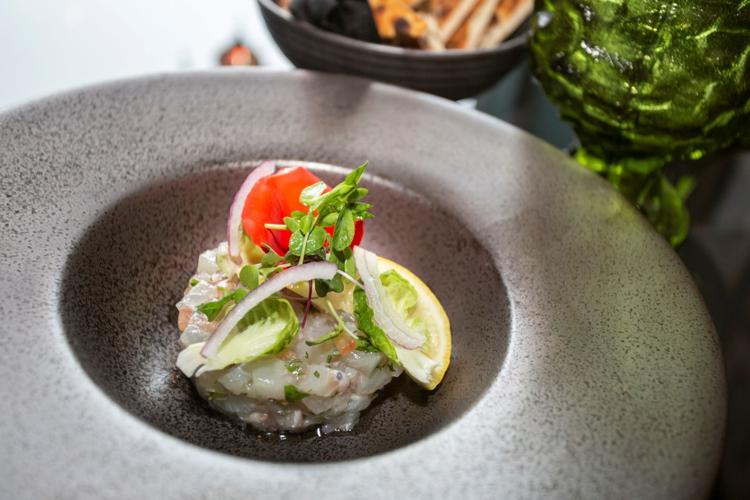 Sánchez explained that the culinary offers of the place are those of a creative global cuisine with Mediterranean touches, with an integrated ingredients from local and seasonal harvests. He shared with us some of the dishes of his authorship, which will definitely conquer those with demanding palates: Watermelon prosciutto "envoltini" and short-rib sliders, as well as Barramundi tartare— Australian fish served with olive oil and chives, among others.
In fact, the latter dish was one of the signatures options within the "Share or not to share" menu that your correspondent had the opportunity to taste during the visit, along with the artisan pizzas authored by pizza maker Luigui Oliviela.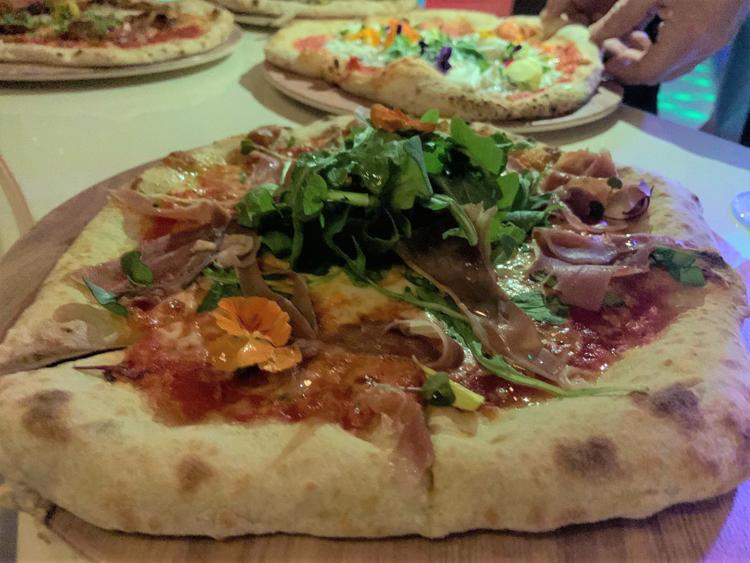 The pizzas are prepared in a rotating stone oven exported from Italy. Among these are: the "Burrata" with Neapolitan sauce, basil, arugula and prosciutto; the Vegetarian with Neapolitan sauce, mushrooms, carrots, peppers and arugula; "A la Diávolo" with spicy salami, caramelized onions, "cantimpalo" chorizo and spicy oil; and the traditional Margherita with Neapolitan sauce, prosciutto di Parma, arugula and locally grown edible flowers.
In addition to the options that are available for lunch and dinner, the venue has a wide variety of cocktails, more than 170 wine offerings from various regions and a selection of 20 craft beers.