When Estefanía Natalia Soto Torres was enjoying the carefree times of adolescence, she had the edgy girl look typically seen in the late 2000s: blue highlights, a standout hairstyle and a wardrobe that screamed "Hot Topic." Now, she is representing Puerto Rico in the highly coveted Miss Universe beauty pageant, with aims to use the competition as a platform to spread awareness about the island and deliver a message of unity.
Soto Torres, 28 years old, was born in the municipality of Caguas. When she was roughly nine years old, her parents wanted her to get involved in a hobby and she chose modeling, showcasing an early interest in fashion, artistry and aesthetics. Her parents enrolled her in a modeling academy, where she developed herself in the field and even modeled professionally in Puerto Rico some years later--working for the island's top fashion editorials.
During her edgy high school years, she saw the film "The Interpreter," which allowed her to discover her passion for foreign languages and multiculturalism, thus prompting her to participate in a student exchange at the University of Québec in Montréal just before pursuing a Bachelor's degree in foreign languages with a concentration in French at the University of Puerto Rico - Río Piedras Campus.
After taking a year off during which she worked at the French Alliance of Puerto Rico and traveling as a backpacker in various European countries, Soto Torres launched herself into the international academic world after winning the Erasmus Mundus graduate study scholarship. Between 2015 and 2017, she lived and studied in France, Belgium and Mexico; plus, she completed an interdisciplinary Master's degree in intercultural mediation with a sociological, anthropological and gender perspective.
Today she is ready to continue fostering her passion for cultural exchanges and personal growth while representing her homeland in one of the most significant events for Puerto Ricans living in- and off-island. In an interview with THE WEEKLY JOURNAL, Soto Torres elaborated on how living and traveling abroad allowed her to appreciate Puerto Rico in a new light.
"I remember that I danced salsa for the first time the first day I left Puerto Rico… When I leave Puerto Rico and I go to another country or experience another culture, I see the admiration that other cultures have for Latin culture… that's when I say, 'wait a minute, I'm Latina,'" she said.
"Unfortunately, sometimes we need to venture outside our bubble to appreciate what we have, but in my case I don't see it as something unfortunate. I see it as a window for thanking life for giving me the opportunity of being born in this very peculiar country with such a distinctive history and a rich culture that we make ourselves heard wherever we go," she added.
Ambassador for Puerto Rico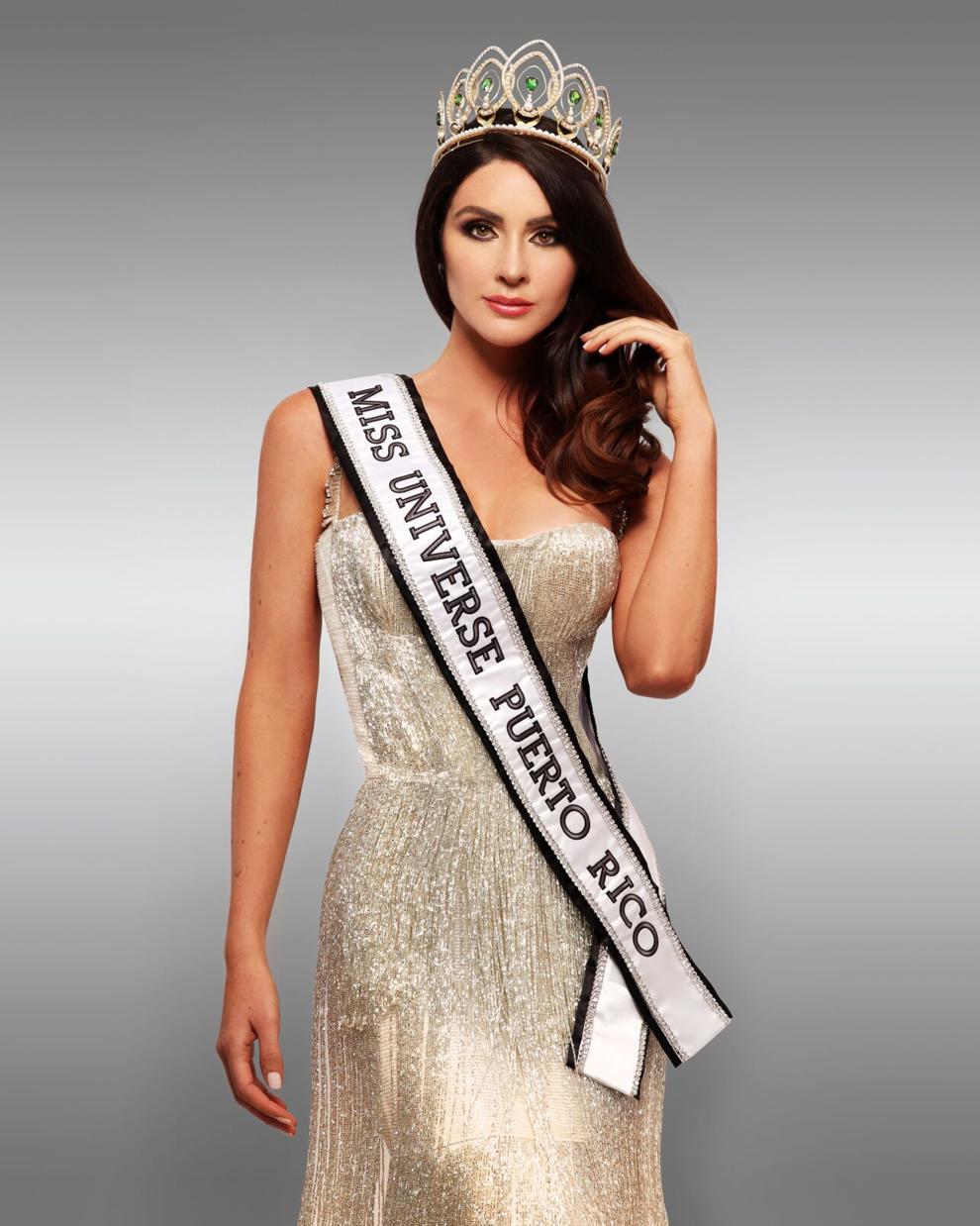 In addition to traveling extensively, Soto Torres developed her professional career working for the international organization Eurocities in Brussels, the French Embassy in Washington, D.C., and at the European Patent Organization in The Hague.
She understands that beauty queens serve as so-called ambassadors for their countries. "Definitely. They even call us beauty ambassadors. Beyond being beauty ambassadors... this message has been inserted beyond the superficial, beyond modeling, beyond how you look physically. We are going to an international competition and they are looking for a leader who can carry a message and who has something to say that interests the public that follows the contests and perhaps those who do not see the contests, but who can attract their attention with that message," she stated.
Asked about which specific messages concerning Puerto Rico she would like to deliver to international audiences, she affirmed that she wants everyone to learn that Puerto Rico is resilient amid adversity and the people reinvent themselves.
"For the last three, four, five years, we have gone through so many changes that have impacted us spiritually, physically [and] morally, yet we have always been able to move forward and I think that is something that makes us shine. I understand that countries worldwide have the capacity to do the same, but Puerto Ricans have that spark, that joy, that desire to create an atmosphere of positivism, regardless of what they are experiencing," she explained.
Another message she prioritizes is stepping out of cultural barriers and admiring other lifestyles.
"One [message] that I really like is the importance of existing outside our little bubble and understanding that parallel to our lives there are many other lifestyles that are equally legitimate to ours. The important thing is to gain some perspective to understand the differences, where they come from and make an effort to step out of the comfort zone and expose ourselves to situations, knowledge and people that make us feel uncomfortable, because I believe we can gain much from that," she said.
Ready for the Pageant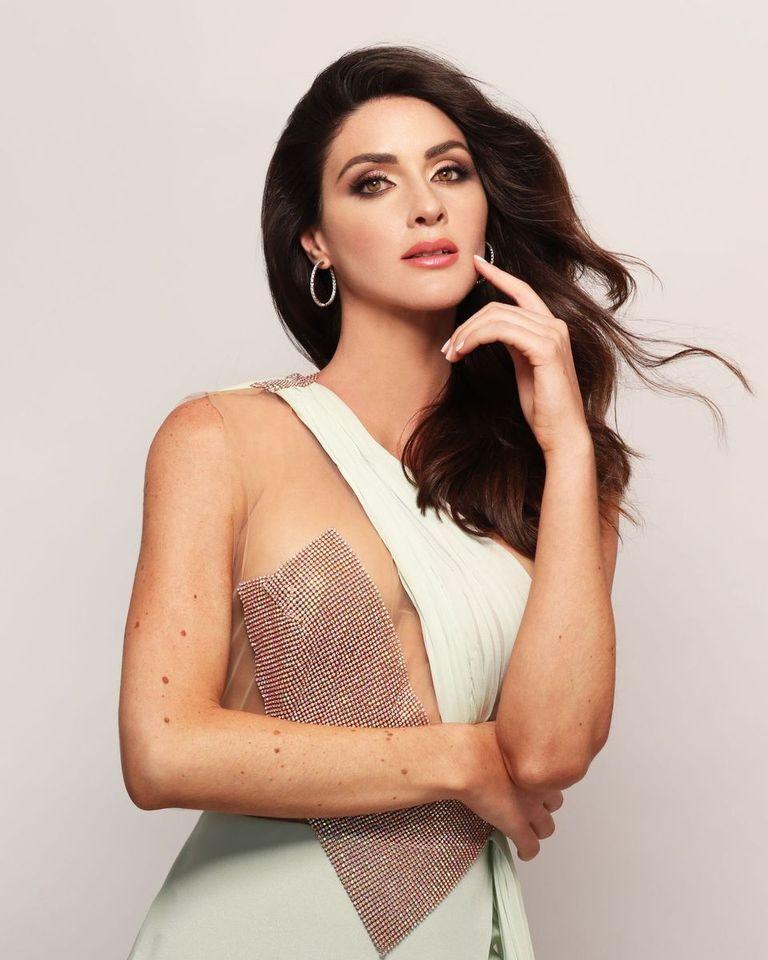 Given the COVID-19 pandemic, the upcoming Miss Universe event will be different from others. Typically held around the holiday season, Soto Torres confirmed that the pageant was postponed for some time in the first quarter of 2021.
Due to the complexity of the pandemic, Puerto Rico did not hold its annual search for its Miss Universe representative. Rather, the local administration for the competition chose Soto Torres, who was actually last year's runner-up. She is eager to prove herself to Puerto Rico and has been enthusiastic with her day-to-day lessons.
"I am experiencing a bunch of emotions - I am excited, happy, confident that everything will be okay, but nervous. The current Miss Universe confirmed that they are contemplating the dates of February and March for the international pageant, so it is materializing and I am starting to feel chills, but that is part of the experience," she said.
On a regular day, Soto Torres wakes up and meditates for roughly 10 minutes. She takes makeup and self-styling lessons, practices her runway walk and also trains on how to answer the judges' questions, the latter of which she deemed the most nerve-wracking part of the event. Generally considered one of the most important sections in the Miss Universe pageant, finalists are expected to respond eloquently to questions covering a variety of topics while also maintaining their elegance and poise.
"It is a moment that determines the perception that people will have of you, depending on what you say, what you manage to say or not, taking into consideration that it is an extremely challenging situation," Soto Torres said.
THE WEEKLY JOURNAL asked Soto Torres how her counterculture teenage self would react if she saw her now embracing the complexities of pageantry.
"I would have been like what, me? Never!," she said, laughing. "But that's why we're here for, to change, evolve and realize that there are potentials we must seize and expose ourselves to things that might appear different or uncomfortable."