No detail is too small for Luis Antonio. None. From the meticulous way he arranges the window of his atelier so it stands out in an ocean of bland white storefronts at The Mall of San Juan -an upscale shopping center- to his all-black outfit, perfectly coiffed hair, broad smile, and the tattoo on his right arm which nonchalantly emerges from under his sleeve.
Luis Antonio embodies his own aesthetic: a seemingly relaxed yet modern and sophisticated look with a playful touch.
"I have been doing this for years [giving interviews]," Luis Antonio exclaimed as he posed for the camera after changing his clothes for the pictures.
His attention to detail is all bout taking pride in his craft. It is a business-oriented mindset, not excessive control or micromanagement. Halfway through the photo session, Luis Antonio candidly admits that he doesn't know which side is his best angle.
He does remember clearly that he started drawing at an early age and that he took art classes with renowned Puerto Rican painters Andrés Bueso, Carmelo Sobrino and cartoonist Arturo Yepez.
Born in San Juan and raised in Hato Rey -close to the financial district in San Juan- on July 7, 1966, Luis Antonio is the son of José Santiago, a merchant who sold German construction products, and Josefina Cerra, a teacher and stay-at-home mom who took care of her four children. Luis Antonio did not grow up obsessed with fashion and though he enjoyed tagging along when his mother visited her seamstress, his inclination was to to become an architect.
He always had a sense of style and great instincts. "I was one of the few kids that at 10 years old asked my mom to buy me a suit," he recounted.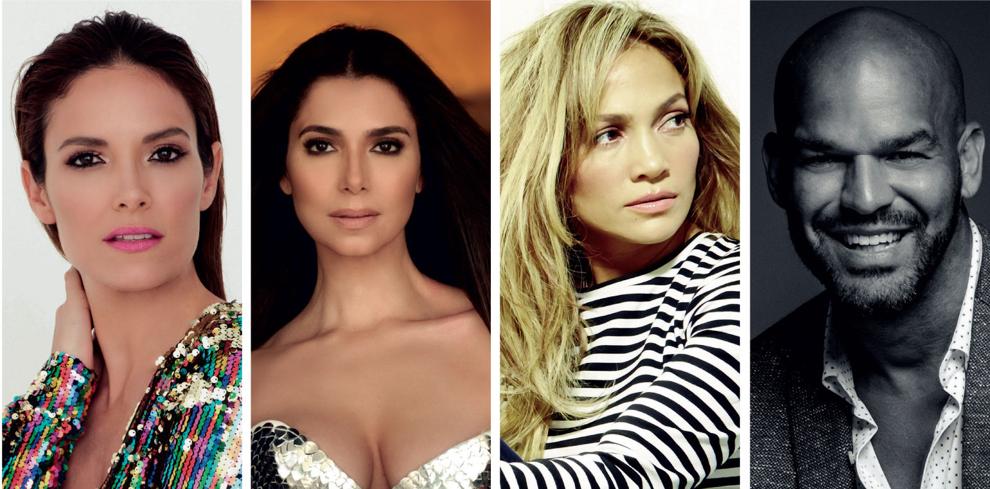 Fast forward seven years and Luis Antonio was already designing and painting t-shirts that he sold to friends. "At 17, I bought a car with the money I earned selling t-shirts," he noted.
While in his senior year of high school, word of mouth about him got around and landed him the first gig at a sewing workshop. Soon after, small retailers sought his designs even before he formally studied fashion and design. Luis Antonio had not reached 18, the legal age for drinking on the island, when the imprint of what would be his own label and creative vision began to surface. "I didn't sew. I had good ideas. I did the designs, chose the fabrics and they guided me."
After that brief stint as a fashioner, he enrolled at the Fashion Institute of Technology (FIT) in New York, one of the best fashion schools in the world. At FIT, he learned about haute couture, ready-to-wear and mass market fashions. It was while living in the Big Apple that Luis Antonio found the space he needed to explore and expand on his creativity, which was inevitably inspired by the vast availability of fabrics, buttons, appliqués and resources found while walking down the Fashion District.
Taking a bold chance, he left FIT when the demand for his designs intensified in Puerto Rico, opened his own shop and hasn't stopped designing since.
"I became a designer when I realized it was a serious and lucrative job. It's a lot of hard work, not just a career full of glamour and parties like some people think," argued the designer that feels more comfortable sketching that behind a sewing machine.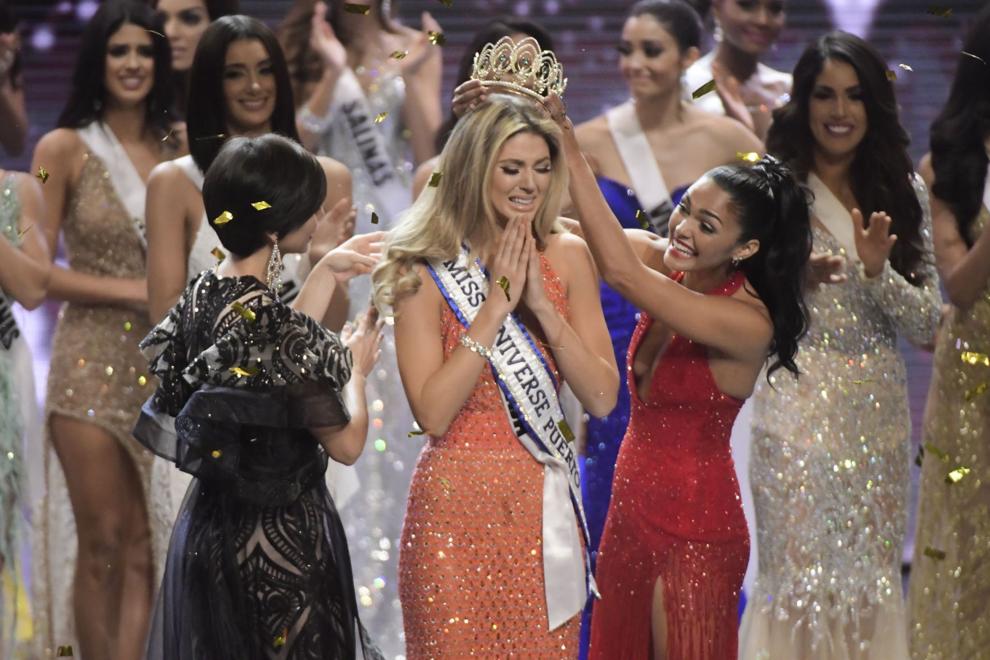 Along the way, he has dressed singers and actors like Jennifer López, Marc Anthony, Demi Lovato, Luis Fonsi, Kany García, Roselyn Sánchez ("Devious Maids"), Carrie Underwood, Maisie Williams ("Game of Thrones"), Amaury Nolasco ("Prison Break"), and beauty queens Dayanara Torres, Denise Quiñones and the recently crowned Miss Puerto Rico Universe, Madison Anderson Berríos, just to name a few. Luis Antonio also had the opportunity to design the wardrobe used by Argentinean actress Mía Maestro in the comedy "Meant to Be", a collection exclusively sold at Saks Fifth Avenue and a line of shoes for Novus footwear.
When it comes to style, it can be said that the collections follow a modern and cosmopolitan approach. Critics exalt his romantic and feminine flair. Luis Antonio has a keen eye for detail and an uncanny ability to envision the pleats falling on a skirt, a blouse cinching at the waist or the flow of a chiffon dress. He can also move swiftly from ruffles, bows, and vibrant colors to soft silhouettes and monochromatic tones.
"There is still a perception that this is not a serious job and we don't receive the government help that other countries give to their designers," Luis Antonio argued. "Here on the island, the fashion industry is at the mercy of our own efforts. If we had more government support we could become an important mecca in Latin America and the United States."
The fashion industry is a serious business. The global apparel market was worth $2.5 trillion in 2017, according to McKinsey and Company, a global consultancy group. Womenswear makes up more than half (53 percent) of global retail spending. By comparison, spending on men's and children's clothes is relatively modest – 31 percent and 16 percent respectively.
Influenced by the work of other fashion icons like Christian Dior, Cristóbal Balenciaga, and his fellow countryman Nono Maldonado, Luis Antonio affirms that his designs are timeless.
"That is the secret, although I design haute couture clothing, I have focused on a commercial prêt-à-porter line with a touch of high fashion that is ageless," he insisted. "From a 15-year-old girl to her 60-year-old grandmother, any woman can wear one of my dresses."