On Thursday, Aug. 22, starting at 7:30 p. m., the Art Gallery of Sacred Heart University will inaugurate an innovative exhibition on the retrospective work of filmmaker Sonia Fritz, under the title "Sonia Fritz Cartography: Migration and Gender."
The exhibition, to be curated by local historian Margarita Fernández-Zavala, features an audiovisual installation composed of three projections with various scenes from 22 documentaries and films made by Fritz. In the films, the themes of migration and gender prevail, as these have been of great interest to the artist throughout her career as a filmmaker, which has spanned more than 30 years.
A graduate of the Universidad Autónoma de México and Vermont College, Fritz has been recognized at the national and international level for her documentaries. Her oeuvre includes "Mona: Treasure of the Caribbean," "15 Lighthouses of Puerto Rico" and "After Maria: The Two Shores." She is also a professor of Communications at Sacred Heart and has been selected on various occasions by the Faculty Resource Network of New York University for its Summer Residency program.
"The art exhibit is an opportunity to tell the story of my feature films, documentaries and shorts produced from 30 years ago," Fritz said to THE WEEKLY JOURNAL.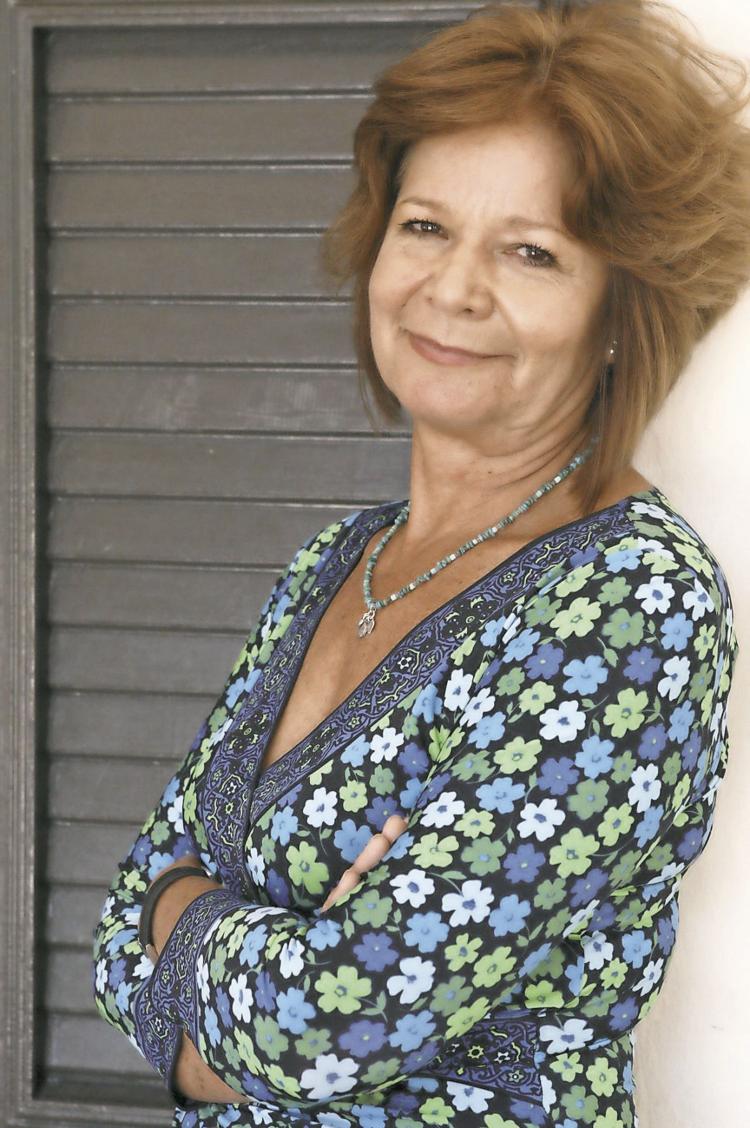 "By following these two lines, namely migration and gender, the audience will discover that there are connections between documentaries, for example the one of 'Women of the Alliance in Vieques' who were fighting to oust the Navy, with the latter 'America,' whose protagonist is a young mother from Vieques who has to free herself from domestic abuse to show her daughter a way out of a lack of opportunities and then migrating to New York," she added.
As recent events have shown, Puerto Ricans are also still migrants today, in the same way that many migrated to New York in the 1950s, fleeing poverty. Today, though, it was the after-effects of the devastation wrought by Hurricane Maria nearly two years ago that caused a surge in migration to the mainland U.S.
With her latest piece, "After Maria: The Two Shores," the audience can learn what is happening to the growing Puerto Rican community in Kissimmee, Florida, as well as the depopulation of such municipalities as Camuy, Lares and Naguabo, among others.
"As for gender, young women were front and center at the protests to oust former Gov. Ricardo Roselló and women are fighting every day for equal opportunities, equal pay, no discrimination and no sexual harassment, here and around the world. Gender is the core of the Me Too movement, it is the center of communities led by women fighting for non-fossil fuel energy, fighting to feed the elderly in their communities or gain access to healthcare. Women to me are the unrecognized leaders in everyday life in Puerto Rico," Fritz said.
"By portraying stories that reflect our reality, we shed light on what is happening to us as human beings. Hopefully the audience will engage with my work and reflect because that is why art is so important, especially on an island where colonialism has tried to erase Puerto Rico's history; films play an important role in bringing these unique characters, circumstances and protagonists to the fore," she explained.
The exhibit will run through Oct. 12.
Sacred Heart University's Art Gallery, located at the campus in Santurce, is open Tuesdays to Fridays, 9:30 a. m. to 5:30 p. m. and Saturdays from 9:30 a. m. to 4:30 p.m. Entrance to the exhibition is free of charge.
For more information, call 787-728-1515 ext. 2561.