Ian Pagán Roig grabbed the chunks of dried mud that were stuck to the bottom of his boots and tossed them to the side with ease. He squinted his eyes in concentration and caressed his long beard while thinking about what to say of his agroecological farm, El Josco Bravo, located in the lush mountains of Toa Alta.
"When people use the word agroecological they use it to describe the word 'organic', but it is much more than that…agroecology is about being more ecologically conscious, farming in harmony with nature... It also has a very strong social component," said Pagán Roig, who doesn't use pesticides and fertilizers as to ensure a healthier product, both for the land and the consumer.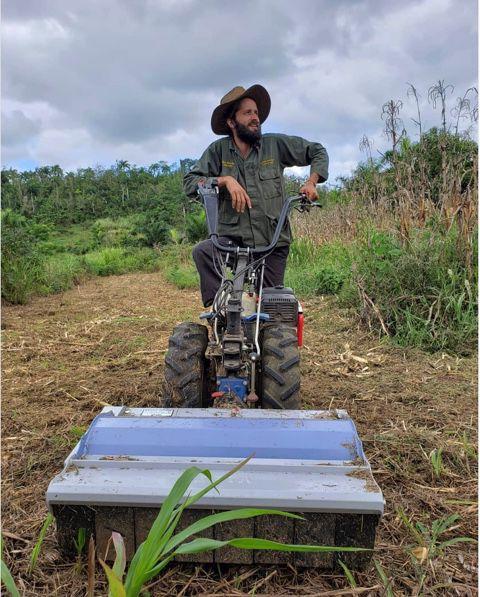 When you talk to up and coming, farm-to-table restaurant owners in Puerto Rico, Pagán Roig's name is sure to be mentioned as one of the farmers leading the journey toward using more local products within the industry. His methods, although a little old fashioned, have been instrumental in cultivating quality products, mainly vegetables and fruits. Pagán Roig still uses oxen to plow the land and transport materials around the farm.
For Pagán Roig, who dedicates himself to cultivating mostly vegetables, the summer is an off season and he has had to get creative with what he farms. In recent months, he has started experimenting with different crops, like amaranth, okra and pumpkin, which grow well in warmer climates, like those in Africa and Asia. The months between December and June, what Pagán Roig calls the "agricultural spring", are the most productive and diverse, as he is able to cultivate carrots, onions, beets, tomatoes, radishes, eggplants and peppers.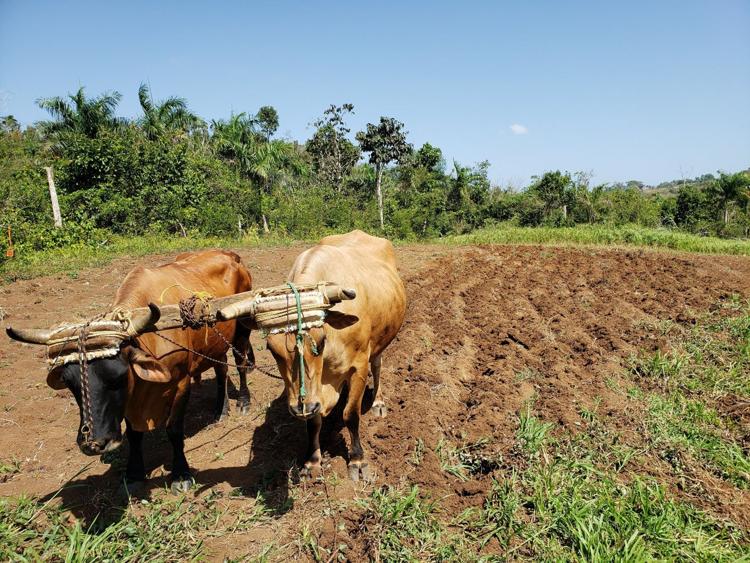 This week, Pagan Roig gave samples of spinach from New Zealand, Lagos and Okinawa to the 15- 20 restaurants he delivers to every week in an effort to get it incorporated into their menus.
According to Pagán Roig, it is imperative for the development of the agroecological industry to have chefs and farmers work together. To that effect, El Josco Bravo once hosted a fundraiser at which attendees were able to sample dishes made with goods grown on the farm and crafted by chefs like René Marichal, Xavier Pacheco and Enrique Piñeiro. The event proved to be successful in more ways than one, as it also provided Pagán Roig with the perfect opportunity to educate visitors on the concept of the "agricultural spring" in Puerto Rico, a concept he insists is recondite for many. Since then, he has made it a point to foster close relationships with the new generation of chefs in Puerto who have made clear their intention to support local farmers.
On Promoting Agroecology
Pagán Roig was just 13 years old when he developed an interested in agriculture. Coming from Toa Alta, an area lush with vegetation, it seemed only natural that his curiosity would be piqued.
After studying soil science and methods of sustainable agriculture, he has decided to dedicate his life to farming with the utmost respect for the earth. He has made it his mission to teach and promote agroecology to up and comers so that the movement lives on.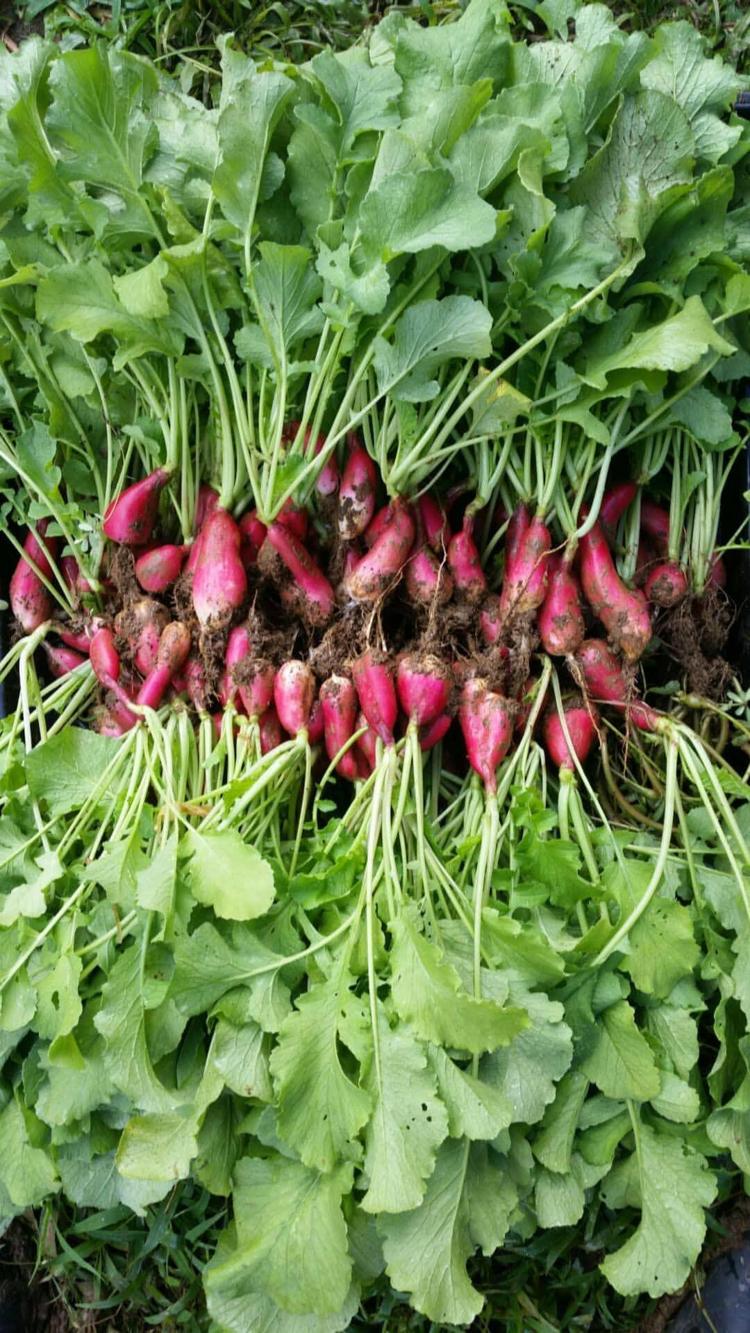 Pagán Roig, who started out as a small farmer, has slowly turned the once-abandoned, 67-acre plot of land he acquired from the government into the sustainable, auto-sufficient farm it is today, complete with a man-made lake that proved to be an asset during the droughts of 2014 and 2015. With help from the Puerto Rico Environmental Quality Board (EQB), the Innovation Fund for the Development of Agriculture (FIDA) and the University of Puerto Rico, he has been able to push forward and become a leader of agroecology in Puerto Rico.
Pagán Roig envisions 2019 as the year that will yield him his biggest harvest to date, surpassing 2018's, which yielded 12,000 pounds of product from just one acre. He currently cultivates 2-3 acres and is hoping to expand in the future. He also hopes to engage El Josco Bravo in community-supported agriculture, a system in which consumers subscribe to the harvest of a specific farm.
In order for his project to keep growing, and for the movement to spread, Pagán Roig believes that education is key. For the last three years, he has offered a variety of courses and workshops on topics like weeding, planting and using ox to plow the ground. To date, 350 students have benefitted from his courses, which he teaches in Mayaguez, Gurabo, and of course, at El Josco Bravo in Toa Alta.
"Nowadays we are more conscious, more social, more political…We need to ask ourselves, why should we do this? Do we carry on merely to sell a specialty product? Or, should we do this because it is the best thing to do?" said the 30-year-old farmer.
Pagan Roig's crops and artisanal juices can be found every Sunday at El Mercado de la Cooperativa Madre Tierra in La Placita Roosevelt in Hato Rey.