Wilo Benet has put every ounce of experience and expertise he has acquired into the production of Wilo Eatery and Bar at Galeria San Patricio. His 28 years of cooking have allowed him to elaborate a delicious Thanksgiving menu offer for his patrons.
"This offer was inspired by the traditional North American Thanksgiving. For example, there's turkey stuffing with bread, cranberry relish and gravy...but there are also Puerto Rican elements like rice with onion and bacon," said the chef.
After thinking long and hard about how to combine both cultures harmoniously into a menu, the result ended up being a blend of familiar North American recipes with a marked Puerto Rican twist.
The menu includes 10-12 pounds of boneless turkey breasts and shredded turkey hip, three pounds of cornbread, Italian sausage and apricot stuffing, six pounds of rice with onions and sherry, a green salad, six pounds of marshmallow and pecan sweet potato purée, a pound of gravy, half a pound of cranberry apple relish compote and, for dessert, croissant bread pudding.
The offer costs $249, and can serve 12 of your closest family members for a different, yet traditional Thanksgiving celebration. Benet believes delivering the turkey in this manner, shredded and boneless, allows for more bang for your buck, as with whole turkeys a great deal of its weight is its bones. With the offer, you receive 10-12 pounds of pure meat. Split evenly between 12 people, it ends up costing $20.75 per person, and Benet assures there will be plenty leftovers.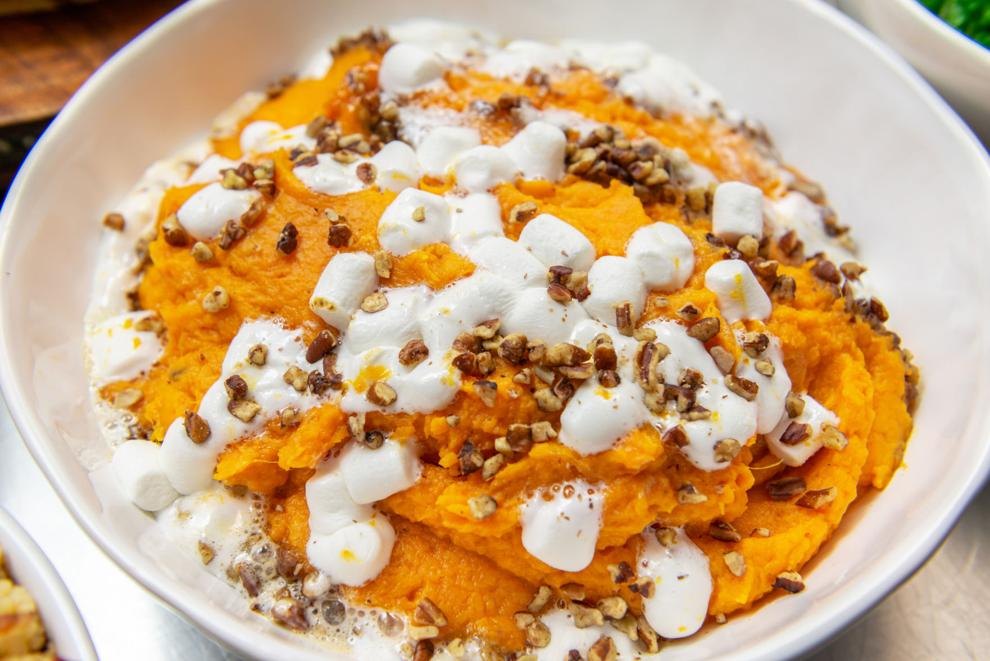 There's also a variety of exquisite sides you can request with your order. These are the classic rice with green pigeon peas, or "gandules", for $15, potato salad for $20, mac and cheese for $20, and curried carrots also for $20. There are also desserts like key lime pie for $35, pecan pie for $45 and vanilla custard, or "flan", for $20. Some items can be substituted, like the croissant bread pudding for the vanilla custard as they have the same price. Guava and vanilla sauces for $12 each are also available.
All orders will be delivered cold, because Benet believes that the best way to ensure the freshness of the food is through refrigeration.
"The offer was designed with the purpose of easing Thanksgiving Day. The only thing you'll need to do is take out that dirty platter you haven't used in a while to plate all of the food," said Benet.
To place an order or request more information, call (787) 365-4431. All orders made after Wednesday, Nov. 20 are charged an extra 30 percent. All cancellations must be made 48 hours or more in advance. Only 50 percent of the amount paid can be reimbursed.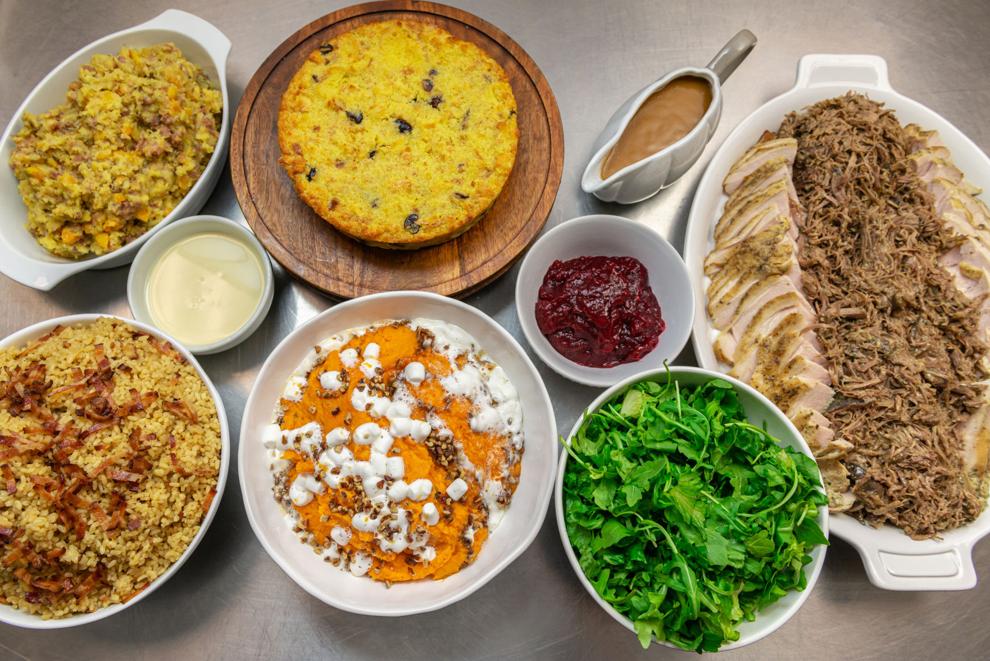 Although Wilo Eatery and Bar in Galería San Patricio is a sit-down restaurant, there is also a grab and go market where fully cooked and chilled, packaged foods in a variety of sizes are sold. There is also a bowl bar where you can request classics like corned beef, ground beef or "picadillo", chicken fricassee and steak with onions. A variety of add-on ingredients are available to personalize your order.
At Wilo, there really is something for everyone with an extensive menu of options that go from affordable to more pricey. There are vegan and vegetarian options; premium meat cuts like certified angus beef tenderloin and 12 oz. prime New York strip; fish and seafood items such as spicy crab salmorejo spaghetti and Maine diver scallops; salads; and an appetizer menu with over 25 items ranging from $8 to $30. Wilo Eatery and Bar is a place for all tastes, moods and cravings.
"You can stay, you can grab and go, you can spend a lot or not that much, it doesn't matter. There is something for everyone. It doesn't have to do with money, it really just depends on your mood," said Benet.
And of course, signature cocktails and classics like crowd favorite "La Mula de Wilo's", which has Tito's vodka, orange marmalade, sesame oil and ginger beer, can be found at the bar.