Who doesn't love an afternoon delight with a cup of coffee, chocolate or tea to brighten up the day or calm down those sweet cravings? In the past few years, a number of small, locally-owned bakeries have popped up, offering the Puerto Rican customer new and refined desserts.
Although desserts and pastries are a staple of Puerto Rican culture, we are hesitant to try new things. However, when something is undoubtedly delicious, there isn't much need for convincing.
The Puerto Rican customer will come back. That has been the case with these recently opened bakeries, offering high-quality products that are new to the Puerto Rican palette but that have already become favorites. Here is your local guide to some of the best pastry shops in San Juan: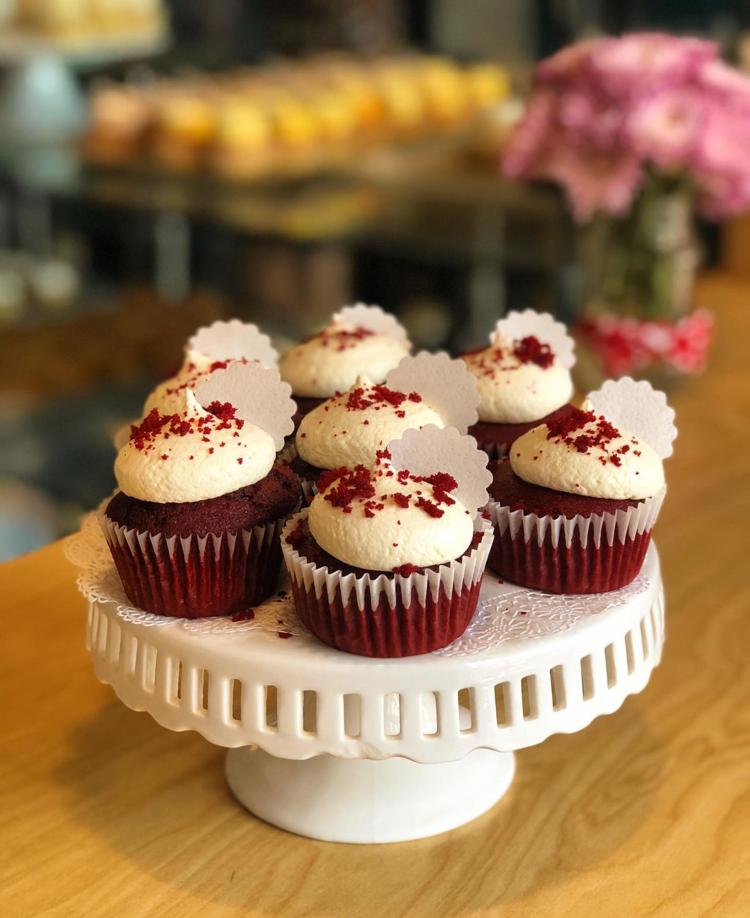 Double Cake
Double Cake is a small but insanely delicious bakery shop that is located on Loíza street. Their daily rotating menu includes eight different products. Among these are carrot cupcakes, baby s'mores pies, chocolate shortbread cookie bars, monkey breads, pineapple-coconut mini-cakes, different types of breads like romero, Mediterranean and pepper-infused, and of course, cakes that are baked fresh every day and sell out as soon as they announce on their app that the goods are ready.
Among their most popular pastries are quesitos, the traditional Puerto Rican cream-cheese filled pastry that can be found in almost every Puerto Rican bakery. These sell out fast, as the amount they make is limited due to the complicated process it takes to make them.
What sets Double Cake apart is their commitment to baking fresh products every day.
"All our products are made from scratch, even down to the mixing of the flours we use," said Lozano, head baker and co-owner of the shop.
At first, Lozano was hesitant to include traditional Puerto Rican flavors like guava in the menu, but she soon realized that the public actually looks for these ingredients in every bakery they go to. Throughout the years, Double Cake's customers have proven to be loyal, allowing Lozano and her crew to get creative and experiment with different creations, like their unique Beer'con cupcake; a cupcake made with beer and bacon.
Just last year, Double Cake created an area behind the shop where they give baking and cake decorating lessons. The 8-space classes are so popular that people put reminders on their phones so they can be the first ones to sign up once Lozano opens the registry online, which is toward the end of each month.
They are open Monday through Friday 9 a.m. to 6 p.m., Saturday 9 a.m. to 7 p.m. and Sundays 12 p.m. to 7 p.m and can be contacted at 787-998-9368.
Location: Calle Loíza, #1825, San Juan, Puerto Rico.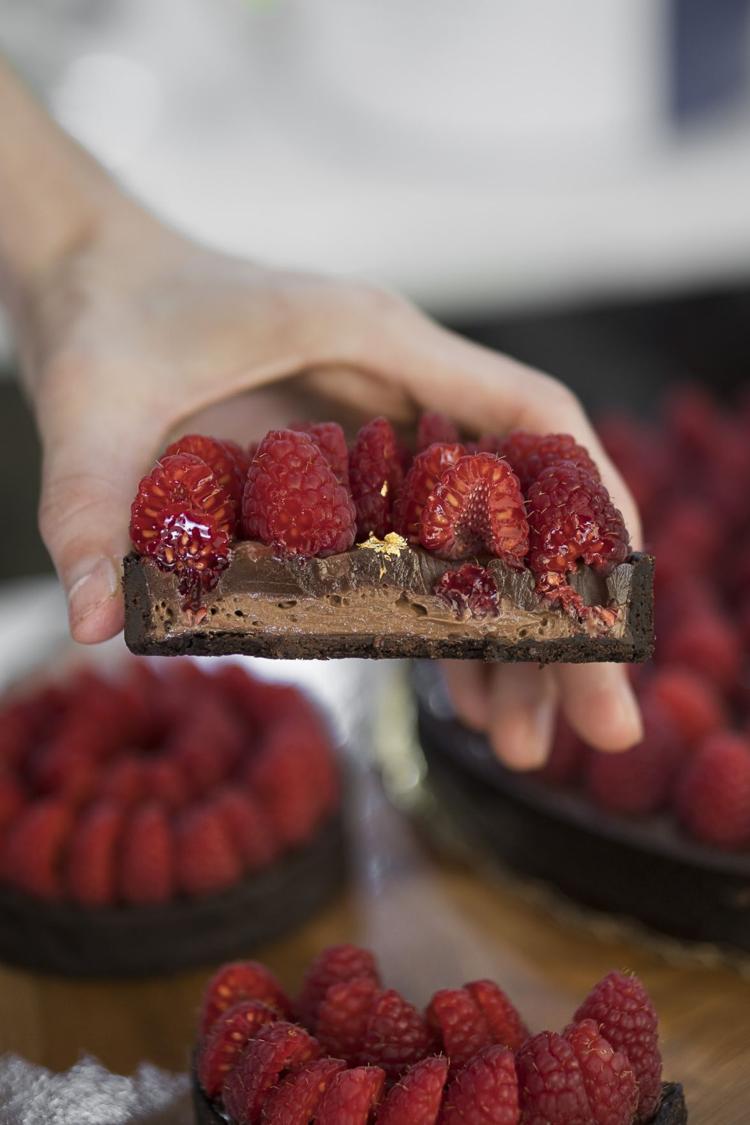 Lucía Patisserie
Lucía Merino and her partner, Johan Villafañe, traveled all around the world before realizing that Puerto Rico was where they wanted to establish their shop. Merino, a thoroughly trained pastry chef, always imagined opening her own shop, but it took a little traveling for her to realize that Puerto Rico's warm community was the one she wanted to serve.
Born out of Merino's grandmother's kitchen, she was able to create Lucía Patisserie thanks to a kickstarter campaign for donations, which allowed her and Villafañe to buy the expensive kitchen equipment they needed.
The small shop located in Miramar, offers guests delicious French-inspired pastries like eclairs and croissants, different flavored cakes and savory products like quiches filled with spinach and swiss cheese and black forest ham croissants with goat cheese and red pepper jelly. Marvelous and unique creations like their croissant bread pudding with pecans and chocolate chunks, and their Frasier Cake with fresh strawberries from Sweetwater Farm in Barranquitas and pistachio mousseline cream are available every Saturday.
Merino makes an effort to use local products as much as possible, saying that this accounts for the freshness of her products. Crowd favorites like the guava and cheese handpie, made with local guava jam and fresh cheese from a farm in Caguas, are always on the menu.
For now, the shop only opens on Saturdays from 8 a.m. to 1 p.m. but Merino hopes to eventually be able to open on Fridays and Sundays and can be contacted at 787-230-0808.
Location: 625 Avenida Ponce de León, San Juan, Puerto Rico.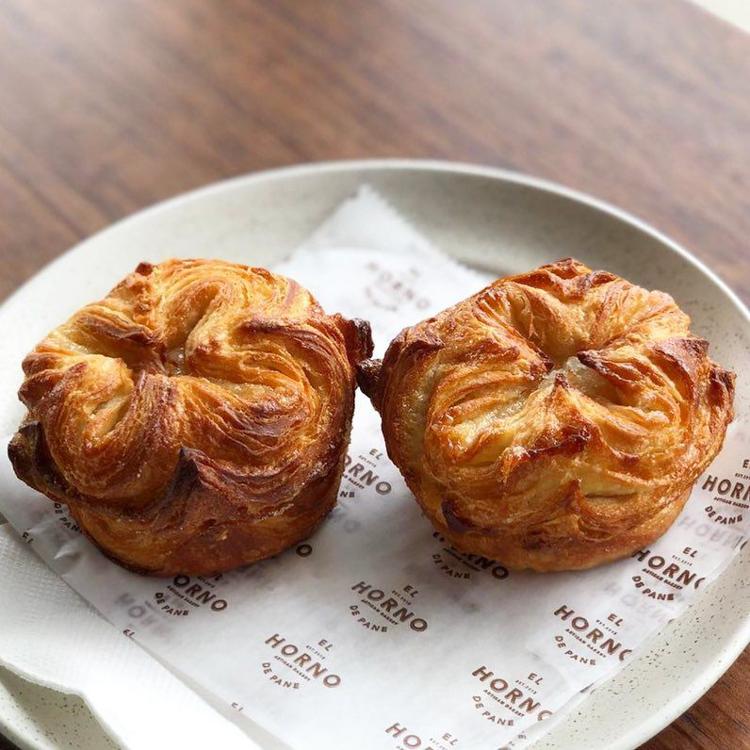 El Horno de Pane
When Carlos Ruíz and Alice Pérez met, many of their conversations revolved around bread. 12 years later and after a lot of studying, the bread enthusiasts decided to put their all into what would be known as El Horno de Pane, or Bread Oven, a boutique bakery that offers different types of breads created using European techniques.
"It is hard because "boricuas" are used to a very soft and sweet type of bread, known as "pan sobao". We don't make that here, so we were scared to offer a new type of product, we weren't sure if it would work," said Pérez, who manages the shop while Ruíz runs the kitchen as head baker.
In the beginning, it was hard for the couple to explain their offerings which, although delicious, many people were hesitant to try because they were new to the market.
In January of 2017, the artisan bakery started selling 18 to 20 different types of bread including baguettes, sourdough, rye, multigrain, focaccia and ciabatta, and 15 to 20 different pastries every week, among them, Nutella danishes, almond and pistachio croissants and chocolate bear claws, a sweet curved pastry usually filled with almond paste. Thinking that this would be a bread-based business, four months later, the couple opened a kitchen and started offering breakfast and soups as part of their menu.
Among the crowd favorites is a round croissant with layers of caramelized sugar and butter, also known as "the fattiest pastry in all of Europe" called Kouign Amann. On their breakfast menu, the pumpkin French toasts, which were initially meant as a Fall offering, turned out to be a winner and ended up permanently on the menu due to its high demand.
El Horno de Pane is located in San Juan and is open from Monday to Friday 6 a.m. to 5 p.m. and Saturdays from 7 a.m. to 5 p.m. with the kitchen closing at 4 p.m. They can be contacted at 787-433-3441.
Location: 217 Calle Federico Costas, San Juan, Puerto Rico.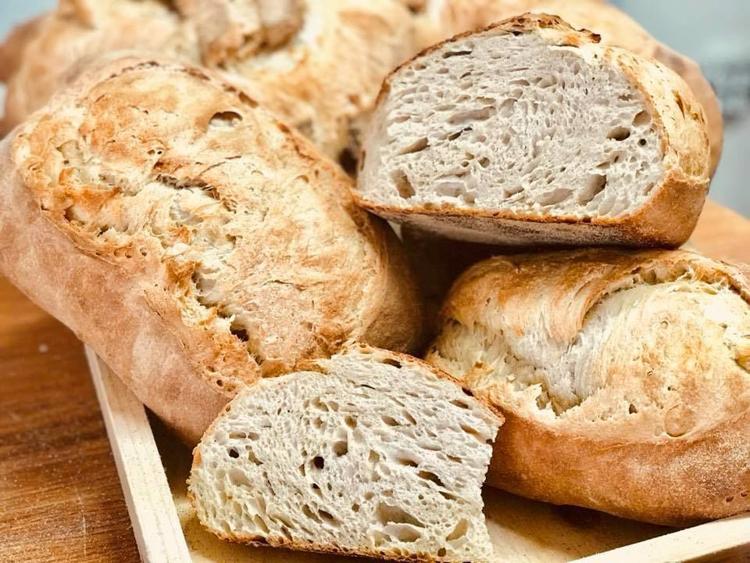 Panoteca
"It is truly a labor of love," said novice breadmaker, Diego San Miguel, when speaking of his one-man show. San Miguel, who says he is influenced by time spent studying breadmaking in France and working at the Panadería Morales in Gurabo, Puerto Rico, the only bakery willing to give the young baker a shot, says he makes each and every bread with love.
San Miguel takes to the classics seriously as he firmly believes in the traditional techniques of breadmaking, although he also likes to experiment within that traditionality. He makes the usual European classic breads: Brioche, Sourdough and Focaccia; but he also likes to bring in traditional Puerto Rican breads like the mallorca, a sweet and soft pastry with powdered sugar lightly sprinkled on top. It is considered a Puerto Rican classic, and San Miguel vowed to stay true to his Puerto Rican roots when developing his line of premium breads.
Firmly believing that the flavor should come from the actual bread itself instead of adding a lot of ingredients like chocolate or raisins, he stays away from breads with a lot of garnishes in them; for San Miguel, the simpler, the better. However, he does like to experiment from time to time, creating breads like the Cascanueces, a bread that is made with walnuts. For now, San Miguel sells his breads to restaurants and coffee shops like Boca, Compostela, Café con C, Café Regina, 1919, Cocina al Fondo and Prole, while he finishes the permit process for his own locale. Diego can be contacted at 787-473-5103.
Location soon: 1701 Avenida Paraná. 
Spiga Café
When Iván del Toro couldn't find quality bread distributors who would sell their bread in his newly acquired shop in Old San Juan, he had no other choice but to learn how to make a natural, healthy and delicious bread from scratch.
"I got bit by the bread bug," said del Toro, who, together with his partner Katia Bobonis, acquired the space after Hurricane Maria destroyed what was there before.
Del Toro makes his bread with wholemeal flour, a natural, non-commercial alternative in breadmaking in which there is a longer fermentation process which allows for natural fungi and bacteria to break down the gluten in the dough. Del Toro does not bleach his flour with potassium bromate either, a food additive that has been banned in many parts of the world including Europe and countries in Asia due to its carcinogen properties. This chemical is used to age dough faster, a process that Del Toro says is imperative for the integrity of good, non-harmful bread.
Spiga serves breakfast from 8 a.m. to 11:30 a.m. and lunch until 3:30 p.m. For breakfast, one of their most popular items is the baked eggs with prosciutto, cherry tomatoes and goat cheese, accompanied with a slice of bread that they include with all their breakfast options. As a delicious lunch option, try their sandwiches with San Francisco Sourdough made in-house. Amongst their most delectable sandwiches is one with fig marmalade, brie cheese, prosciutto, local arugula and mustard.
In the sweets department, their famous chocolate chip cookies steal the show. Crunchy on the outside as nut shavings and sea salt coat a soft interior full of melted chocolate chips from Chocolate Cortes, a nearby establishment that makes and distributes their own chocolate. They also make sourdough bread pudding muffins with cinnamon and raisins and sell bread loafs every Thursday and Friday. Although they have plans to add a tapas menu and to open on the weekends for brunch, for now, they are open Monday to Friday from 8 a.m. to 3:30 p.m. Spiga can be contacted at 787-360-1842. 
Location: 258 Calle San Justo, Tetuán corner, San Juan, Puerto Rico.