Foodies, both local residents and tourists alike, now have another fine dining option in the heart of Condado: Wicked Lily Oceanfront Dining.
This sophisticated beach restaurant, with a relaxed and friendly atmosphere, and of course, innovative cuisine and great drinks, will officially open this Friday the 13th.
Partners Chris Friedland, Ryan O'Donnell and Lori Bluett and pioneering Puerto Rican Chef Érika Suárez have teamed up to create a cheekily named oceanfront restaurant that surrounds guests with a lighthearted vibe and elevates comfort food to fine dining, for an experience that is both stimulating and uplifting.
Friedland, a grantee of Acts 20/22, explained to THE WEEKLY JOURNAL that he fell in love with the island and decided to invest in Condado. He and his partners bought the former Atlantic Beach Hotel on 1 Vending Street for $5.5 million and renovated the 42-room hotel and restaurant space for $3.5 million. The initiative has created about 60 jobs, not to mention that a local construction company, F&R Construction, was also involved in the effort.
"We believe in Puerto Rico. We are bullish and long on Puerto Rico," Bluett added.
The hotel is being rebranded as The Tryst, with a future grand opening planned for Valentine's Day.
The name Wicked Lily is an obvious talking point. What was the inspiration? "Lily is a strong woman. She's exotic, a little spicy and sexy. She comes from the sea. She's a little bit mysterious. She drinks whiskey and rum," Bluett said.
Wicked Lily is a feel-good place. The recipe: simple, fresh ingredients, indicated Chef Érika Suárez. To which Friedland, added: "and a bit of naughty fun."
Suárez is the creative culinary talent behind the wicked food and drinks at this chic venue. A graduate of the Art Institute of Fort Lauderdale and a Certified Executive Chef by the American Culinary Federation, her career is highlighted by being the first female executive chef at Norwegian Cruise Line as well as Puerto Rico's El Conquistador Resort. She has worked with such greats as Jeffrey Zacharia, José Garcés and Bartolo "Buddy" Valastro.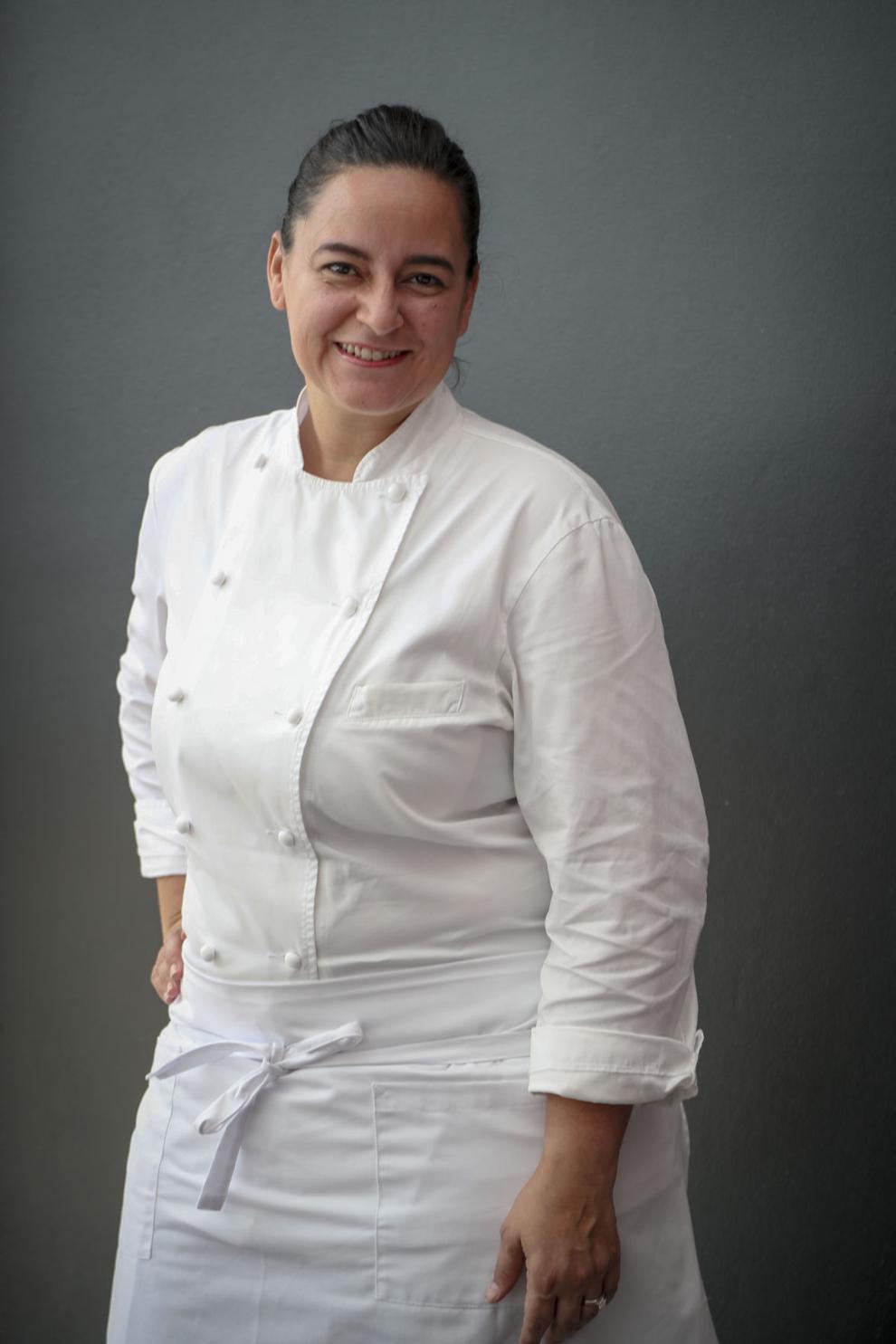 The menu is eclectic and draws on Asian, American Classic, French and Italian cuisines. Playful menus, with good-humored headings and impish quotes such as: "My demons can't swim in rum, but they sure try," present dishes that are sophisticated, but never pretentious.
A lunch menu offers reimagined lighter fare, such as Chicken Tikka Pincho, with tandoori chicken, grilled naan and coriander raita, and Shrimp Po'boy—Cajun buttermilk rock shrimp and piquillo in a brioche bun. To start "or whenever," guests can enjoy options such as Truffle Wings, Lobster Guacamole and Bacon Charred Veggies, among others.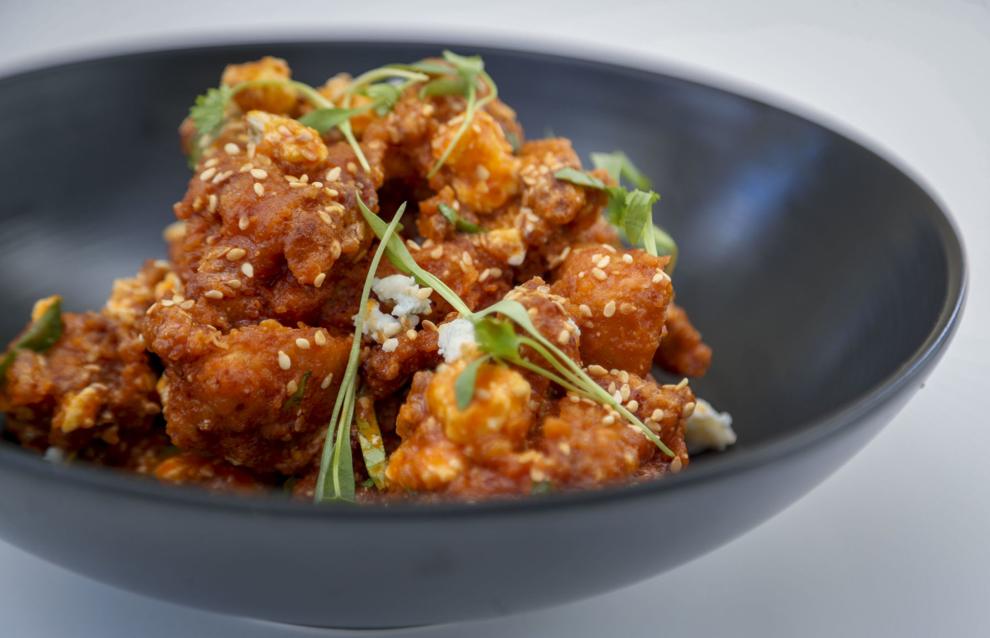 For dinner, staples include a 16 oz. Delmonico-style ribeye, served with au jus and julienne fries; Crab Mac, with lump crab meat, orecchiette pasta, fresh cream and Parmesan; and a decadent dish named "Seashells," consisting of little neck clams, razor clams, pei mussels, prawns, lemongrass fume and hon shimeji.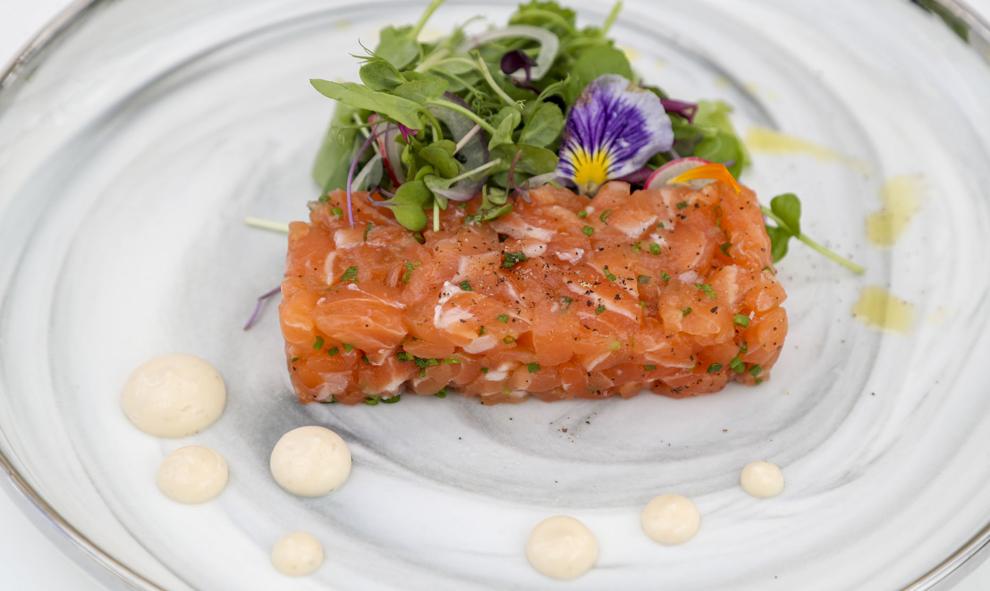 The sipping menu has been as carefully curated as the cuisine. Mixologist Frankie Díaz developed a menu of cocktails that blend fine spirits, fresh fruits, herbs and spices in unexpected combinations. Examples includes the Ninfa, made with Don Q Añejo, vanilla vodka, fresh ginger, classic bitter and lemon, and Melao, which features Bombay Sapphire, St. Germain, sage and yuzu. A diverse list of sparkling, red and white wines, as well as premium and artisan beers, completes the offerings.
During a Chef's Table luncheon, every dish became your correspondent's favorite. Whether it was the salmon tartare, served with bacalao aioli and watercress salad; burrata cheese or the guacamole with lobster, all the dishes were a gourmet lover's delight. The dishes use fresh, local ingredients. As is appropriate in a beachfront setting, the food is not heavy but melts in your mouth. Every dish delighted the palate, while the oceanfront ambience delighted the eyes.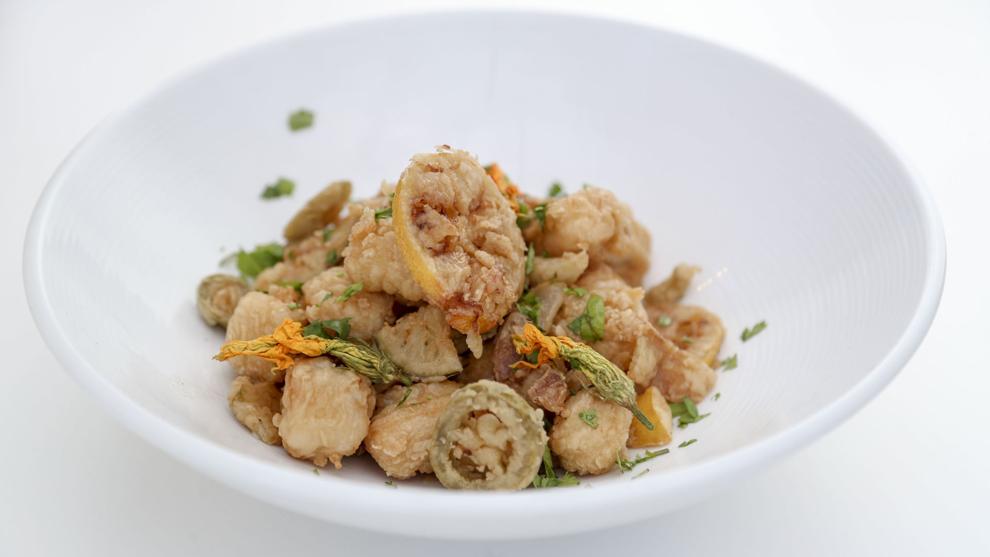 The particular favorites for most were the crab & crackers with lump crab salad and grilled buttered saltine crackers; a jumbo peel 'n eat shrimp served with angel hair fries; and ravioli with lechon asado, soy foam and wasabi tobiko caviar.
Love as the secret ingredient is quite evident here. I shall return!
Wicked Lily Oceanfront Dining is open daily for lunch and dinner, from 11:30 a.m. to 10:30 p.m. The bar remains open until 12:30 a.m. during the week and until 1:30 a.m. on weekends.
For more information on Wicked Lily's offerings, call them at 787 721 6901 or visit www.wickedlilypr.com. Find the venue on social media with the hashtag "wickedlilypr."