In an effort to revitalize their culinary options and to further appease their guests, La Concha, A Renaissance Resort, in Condado, inaugurated two new restaurants: Marena and The Loft Rum Bar.
Marena
Located in a hidden terrace with an ocean view at the Suite Tower, next to the adults only pool, Marena offers guests a variety of delicious botanical cocktails and rosés thanks to the concept of "Rosé All Day".
According to Luz González, the hotel's marketing and sales director, making "Rosé All Day" the 'trademark' of the new oceanfront space is part of the hotel's initiative to provide a different and refreshing experience that adds to the already vibrant atmosphere.
Gonzalez said that "La Concha continually reinvents its culinary and cocktail offerings to please guests and clients who look for unique experiences."
Marena's menu includes six cocktails. "Rosé is Driving", a delicious mix of dark rum, guava juice, grapefruit and rosemary, is one of the favorites; as is the "Rasberry Basil", a refreshing mix of mezcal, pineapple juice, raspberry, fresh basil leaves and coconut sugar syrup.
The Loft Rum Bar
The Loft Rum Bar, located on the terrace of the Delicias restaurant, offers a view of the main pool and the hotel gardens, as well as one of the most complete rum collections in Puerto Rico.
The main purpose of this bar is to pay tribute to the distilled spirit that Puerto Rico is recognized globally for: rum.
"It is a space designed with the history of rum in mind. It hopes to be a reflection of rum's versatility and diversity. Its singularity makes it an ideal addition to La Concha," said José C. Padín, the hotel's general manager.
The Loft Rum Bar has rum from Latin American countries like Nicaragua and Guatemala as well as from Caribbean islands like Cuba, Jamaica, the Dominican Republic and, of course, Puerto Rico. Amongst the rum options offered are white, light, gold and aged. The bar also offers more exclusive, classic and different rums that are exquisitely complex and are best had on the rocks or in smaller glasses so that the drinker can appreciate its every note.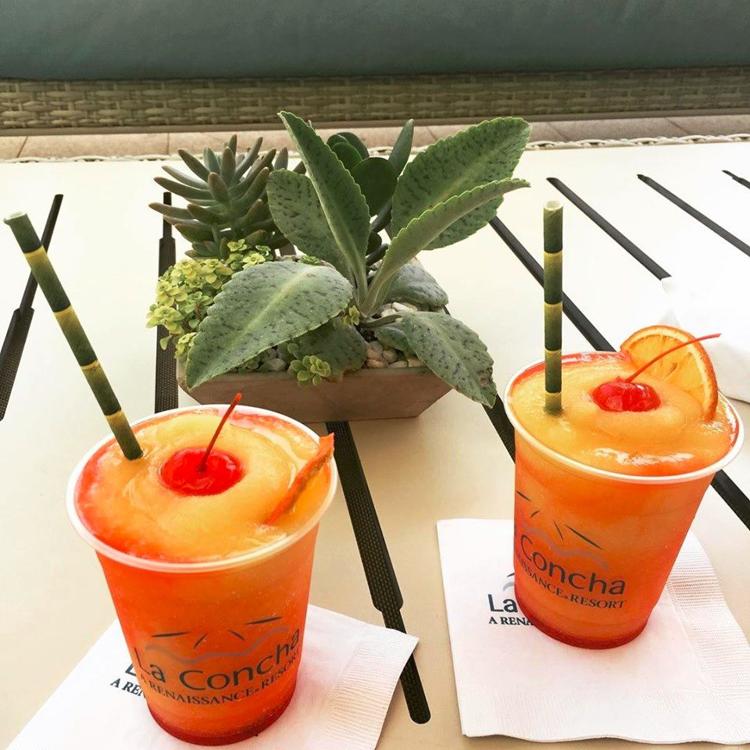 However, if you are a fan of daring combinations, the mixologists would likely recommend "The Loft Mojito", made with rum, mauby (Maví) and mint leaves; or the "Second Level Up" with rum, whiskey, amaretto, grapefruit bitters, bitter cherries and an orange twist to top it off. You can pair their delicious cocktails with their equally delicious and interesting appetizers, like their "longaniza empanadillas" (local sausage turnovers) from Bayamón served with local cheese; grilled octopus with celery puree; fried chicken with mauby sauce and rum; or their "sugar cane spiced tuna".
Heavier dishes like pork ribs marinated in rum with chives and toasted almonds; beef tenderloin in Zacapa rum and coffee dressing: and spiced tuna with sugarcane are also available.
Brunch Options
Every Sunday from 7 a.m. to 4 p.m., The Loft offers guests a wide variety of breakfast and brunch options served buffet style or 'a la carte'. Some of the 'a la carte' options include classics like the eggs Benedict or the chicken and waffles. There is also an omelet station where you can request an omelette made in the precise way you want it.
The hotel likes to keeps guests guessing and riveted so their brunches tend to have a theme. Most recently, they hosted a "Christmas in Puerto Rico" brunch in which they included traditional Puerto Rican Christmas foods like rice with pigeon peas, "pasteles" and "morcillas". They also offered, as the chef's suggestion, an omelette stuffed with pork an served with "morcilla", avocado salad, cassava fries and "coquito" French toast.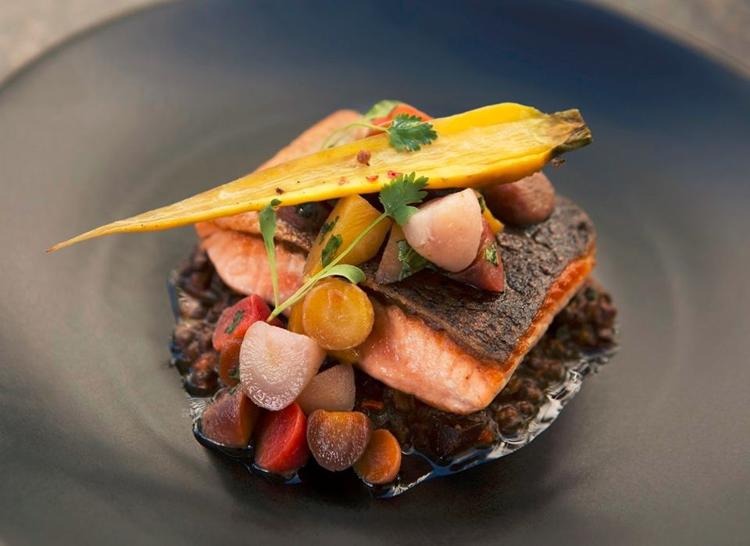 However, during the month of September, the theme of their Sunday brunch will be "Chefs Show Off: Brunch Edition", and a new chef will prepare the brunch every week. Patrons and guests will also be able to enjoy unique cocktails prepared by a group of young mixologists nicknamed the Mixed Troupe of the La Concha Resort.
Lobby Bar
Aside from Marena, The Loft Rum Bar, and the brunch, La Concha recently revamped their lobby in order to promote more interaction amongst guests. The focal point of the space is the emblematic Lobby Bar, which is also serving up a new cocktail menu.
The new menu includes options like "La Vida Rosa", or "the pink life", made with G-Vine gin and raspberry puree; "The L", with Bulleit Bourbon, biter and black tea syrup; "Dreams", a with Barrilito rum and honey syrup.
Executive chef Erika Gómez also elaborated a new "tapas" menu to complement the excellent bar options. Among the tasty dishes are an assortment of cold cuts, braised octopus, truffle French fries and Korean style ribs. "The final product is an intrepid offering conceived to provoke, never intimidate," said Padín.
For more information please contact 787-721-75000.