As you step through Comedor's doors, beautiful copper and blue tones welcome you. It is impossible not to gaze at the deco style decor as you are greeted and walked to your table. Aquamarine roofs and walls, a wooden semi-circle shaped bar, white marble tables and golden detailing take you back to the roaring 1920s.
"Miramar has always had a special vibe, and that is what we wanted to convey with the interior design," said Comedor owner Hugo Pérez, who also owns Asere at La Placita, also in Santurce, and used to own Mango's.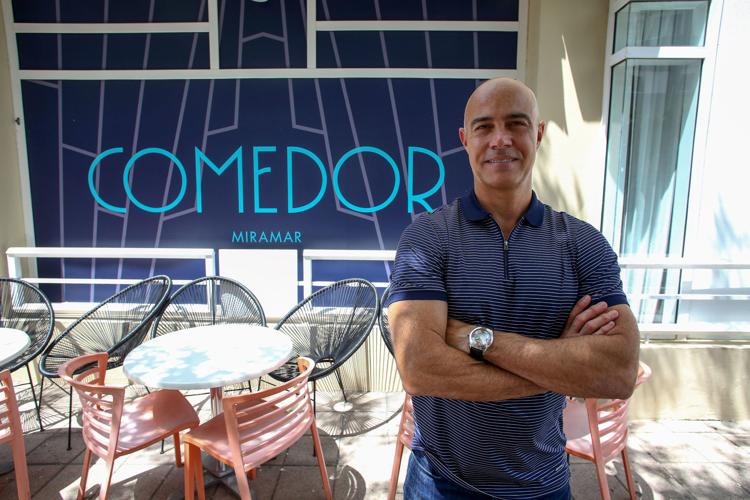 Located on one of Ponce de León Avenue's trendy corners, Comedor is another spot on the list of gastronomic jewels that has opened its doors on the popular street. Pérez opened Comedor in July of 2017, right before Hurricane Maria came and destroyed the entire property, forcing Pérez to start anew.
"We had only been open for 47 days when the storm hit and we had to start all over again," said the restaurateur.
Although the restaurant is independently operated, it sits inside the Courtyard by Mariott Hotel located in Miramar and is responsible for the property's breakfast service; which meant that Comedor had to be up and running in record time in order to service the guests.
The varied 27-item menu, created by Chef Angel Medina, who used to be head chef at Mango's, features classic Puerto Rican favorites, like "chuletas Can-Can" (pork chops), veggie ramen, pan seared salmon, asian tuna tacos, ribeye and skirt steak.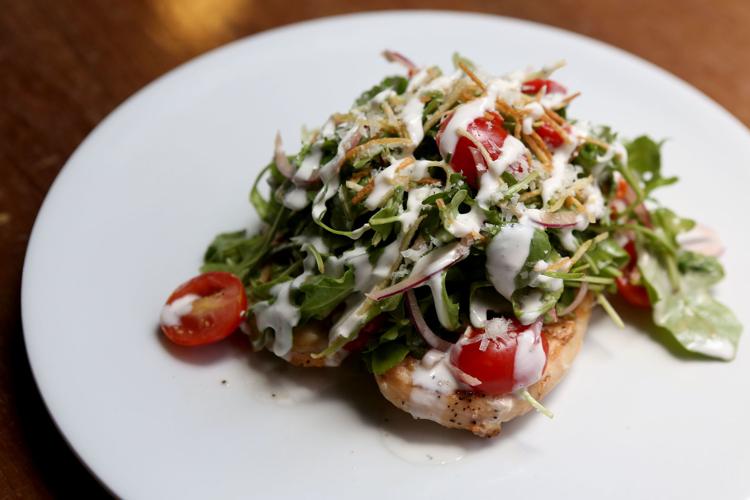 The menu offers a varied assortment of dishes which are meant to be a treat for many different palettes. If fresh and sweet is your thing, go for their local snapper ceviche with coconut sweet potato puree; if meaty and powerful is right up your alley, you will like their chicken confit pasta with plantain gremolata; and those who enjoy fried and hearty are sure to love their Fish and Chips Tacos, made with fresh fish delivered daily.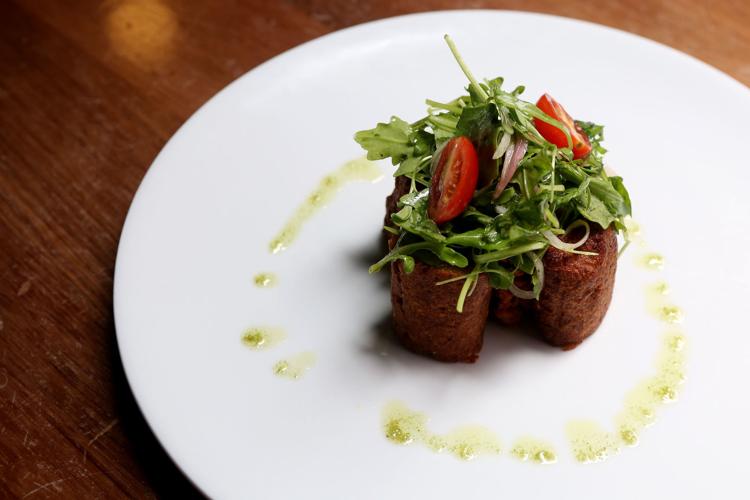 An appetizer must is their cream of celery, a deliciously smooth, yellow-toned puree made with local celery root and topped with a spoonful of ropa vieja (Cuban shredded meat), crunchy garlic chips and crispy tempura onion bites for texture. The delectable soup is a favorite among customers.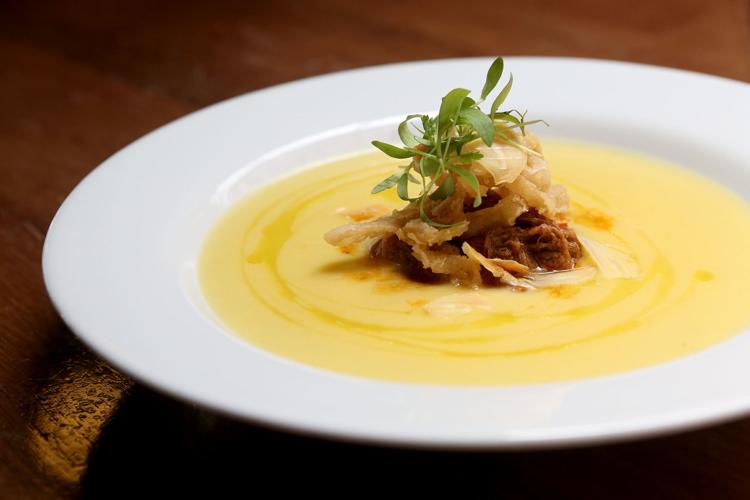 Lighter options like their Japanese poke bowl are also to die for. Sticky sushi rice accompanies thick, massive chunks of fresh tuna marinated in a chili and soy reduction, slices of avocado, spicy crab salad and seaweed, all garnished with spicy Mayo.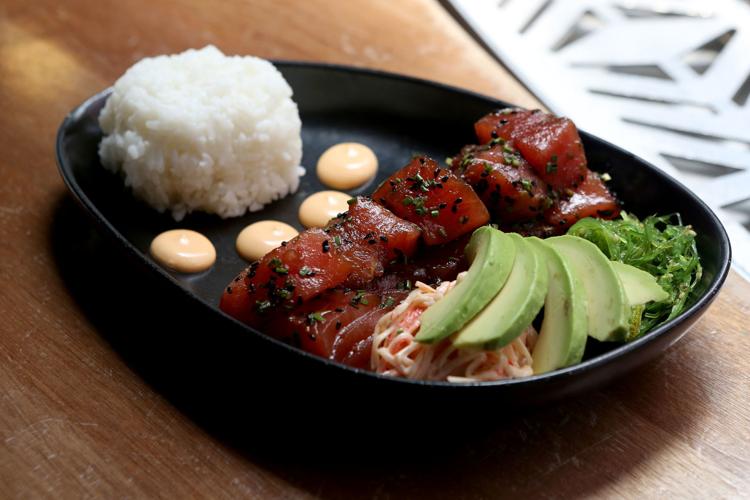 Pérez said the menu offers a fair share of Asian dishes because it is influenced by Wasabi, a restaurant he used own and is in the process of re-opening.
Another tribute to Asian cuisine is their Boricua-style Ramen. The Bori-Ramen is a big, hot bowl of soup that has pieces of pork belly, avocado, soft-boiled egg, micro cilantro, chives, tiny fried plantain bites and of course, ramen noodles floating in a savory broth and garnished with chili oil for a kick.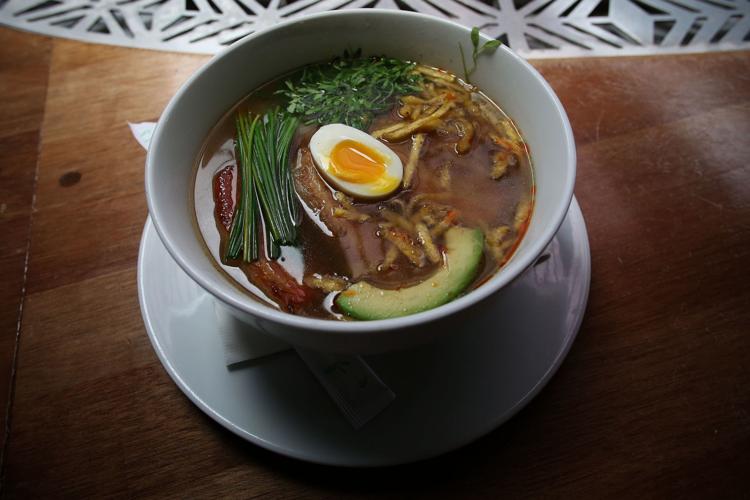 In addition to all these offerings, delicious sides like the truffle mac and cheese, ratatouille and avocado salad can be paired with any of the main courses.
Hard to miss is their fully-stocked, naturally-lit, vintage looking bar, where delicious cocktails are prepared and meant to be paired with any of their mouthwatering dishes. Elaborated by Alexandra Lugo, the bar menu features the classics but with a twist. Their Comedor Mule is a take on the traditional Moscow Mule, turned into a refreshing fruity cocktail with Hendrick's gin, passion fruit soda and topped with fresh mint.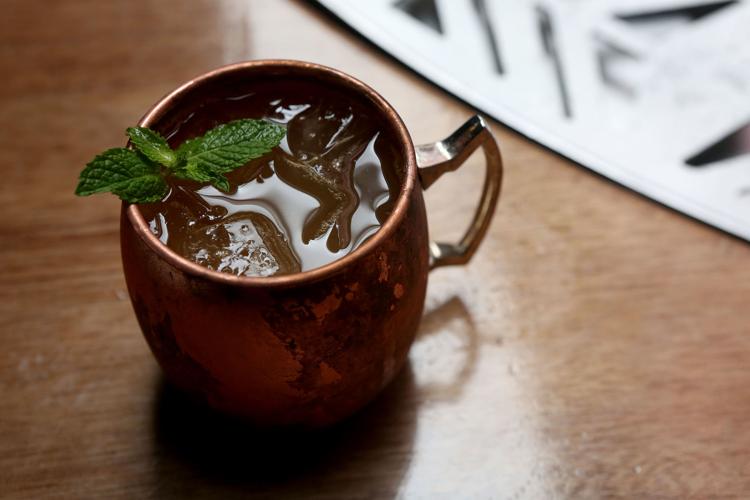 Another popular drink is their Lady in Pink, a pink drink made with Bombay Sapphire gin, Aperol, St. Germain, lime juice and sparkling wine.
Pérez and Medina are currently working on revamping Comedor's menu by reinventing several dishes and adding new ones, like a scallop risotto, which is sure to be a hit.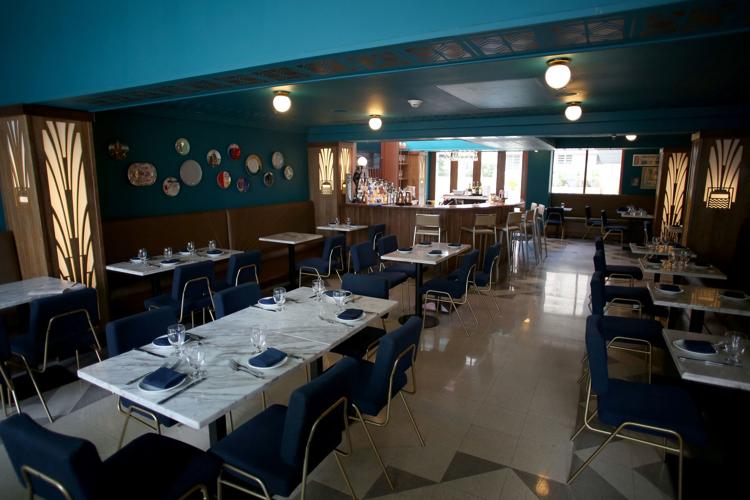 Comedor serves brunch on Saturdays and Sundays from 11 a.m. – 4 p.m., with classics like the French toast, eggs Benedict, croque-madame and buttermilk pancakes elaborated with the Comedor twist. Unlimited mimosas are served for just $16.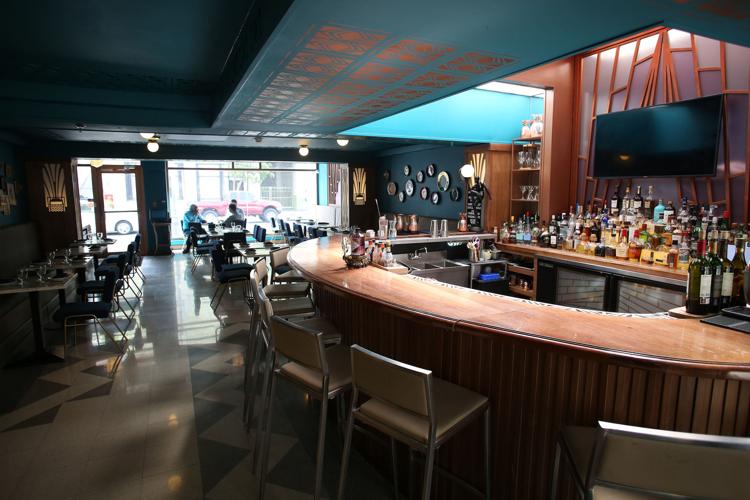 Comedor is located at 801 Ponce de Leon Ave. in San Juan and opens Monday through Wednesday from 6:30 a.m. – 10:30 p.m., Thursday through Saturday from 6:30 a.m. – 11:00 p.m., and Sundays from 6:30 a.m. – 10:30 p.m.