With an attentive service and a beautiful chandeliered dining room, Cappadocia Turkish Kitchen takes you to "Little Turkey" in the San Patricio Town Center in Guaynabo.
When you arrive, an English-speaker server brings you an extensive and mouthwatering menu that includes soups, stews, braises, minced and skewered meats; traditional Turkish teas and sweets are also part of the offer.
You can choose a regular table or relax in the back of the dining room at a more romantic spot decorated with Turkish furniture.
Cappadocia Turkish Kitchen is named after a region in central Turkey, famous for its unique rock formations and amazing hot air balloon rides.
The restaurant decoration resembles the colorful balloons and shows images of the rocky landscape highlighting the natural wonder.
A must-have is the Lavash, a bread baked in-house. As an appetizer I ordered the classic hummus for $8.50 while I waited for my companion, and it was so tasty that I ate almost all of it before she arrived.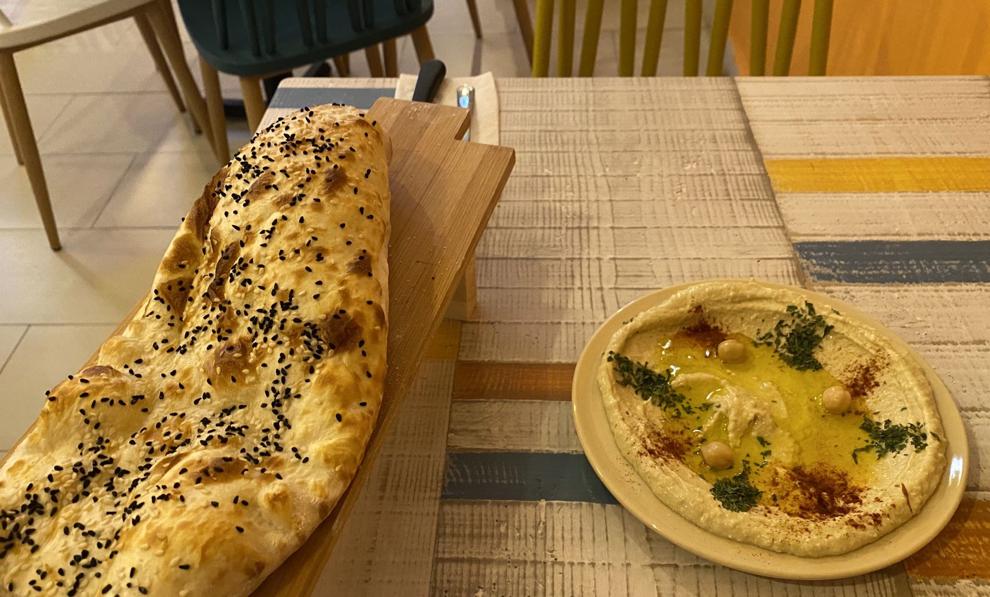 Main courses include a variety of lamb, beef and chicken dishes, but you can also find two vegan options: a falafel plate with rice, potatoes, carrots and cabbage salad, or the vegetarian casserole with the same sides.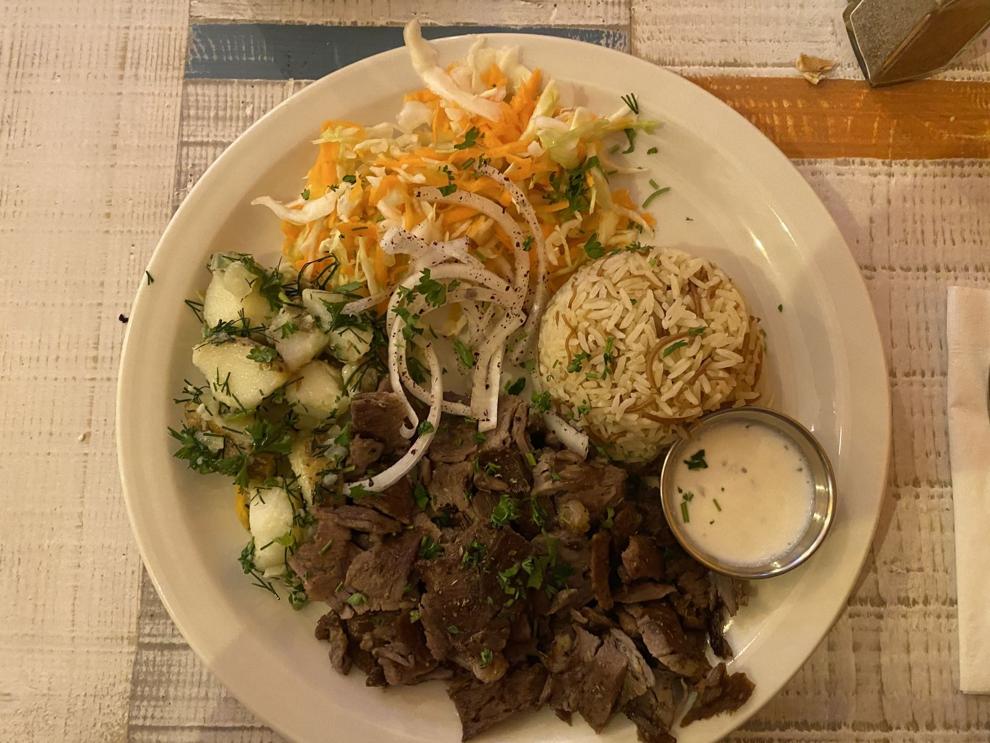 As main course I ordered the lamb döner kebab for $18. The döner is a Turkish creation of meat, often lamb, but not necessarily so, that is seasoned, stacked in a cone shape and cooked slowly on a vertical rotisserie.
The sliced meat is served on a platter with rice, potatoes, carrots and cabbage salad. The sides were delicious.
My friend ordered the chicken shish kebab for $18, a chicken breast marinated with Turkish spices that transform a plain white meat chicken into a succulent and flavorful dish. The chicken was tender and savory. All the main courses had the same sides.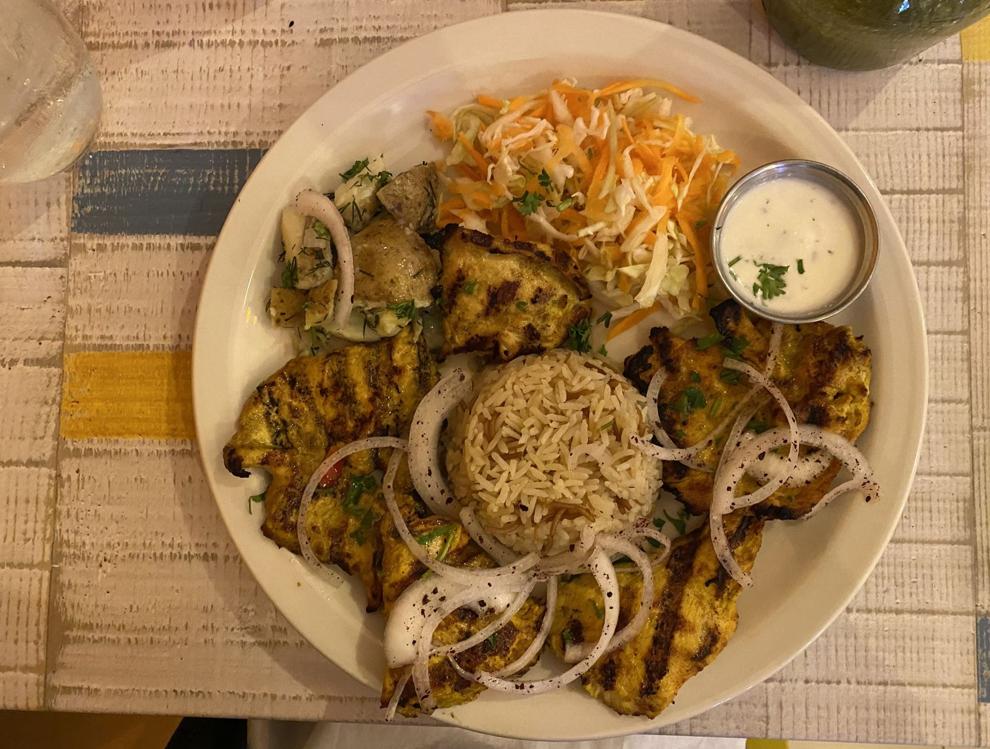 If you are not so hungry, Cappadocia Turkish Kitchen has alternatives: the red lentil soup, the lamb, chicken or falafel gyro and the pide, a kind of Turkish pizza.
The kasarli pide is a flatbread baked with mozzarella cheese, tomatoes and parsley. The spinach feta pide and the gözleme, traditionally made with unleavened dough, can have an array of fillings such as cheese and spinach.
You should start or finish your dinner with Oralet, for $3, a sweet fruit tea served in a traditional tulip-shaped transparent glass. I chose the apple one and it was warm and delicious.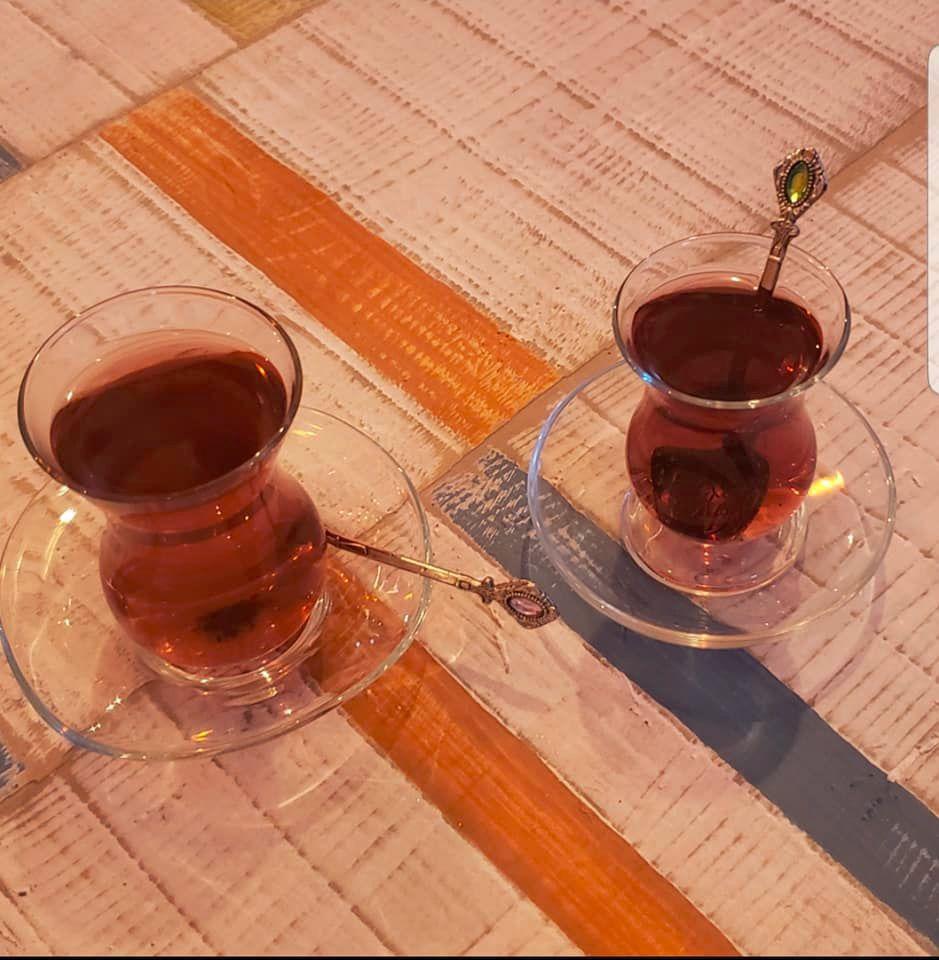 My companion also observed that a couple brought their own bottle of wine and was uncorked by the server while they were enjoying the Turkish delicacies.
For dessert, I chose baklava, at $5, a rich, sweet pastry made with layers of filo dough filled with sweetened chopped nuts and held together with syrup and honey. You can add vanilla ice cream for only $2 but I prefer to enjoy the traditional way.
This is a family restaurant but you can also have a romantic dinner. At the end, the chef said goodbye to us with a smile from the bar. I will definitely come back soon.
Cappadocia Turkish Kitchen is located at the San Patricio Town Center on B2 Tabonuco St. in Guaynabo. The restaurant opens Monday to Thursday from 11:30 a.m. to 9:30 p.m., Friday 11:30 a.m. to 10 p.m., Saturday 12 p.m. to 10 p.m. and Sunday from 12 p.m. to 9:30 p.m. For more information, call (787) 792-1616.