You can watch the sun set over the sparkling Atlantic Ocean while enjoying dinner at aMare, Serafina Beach Hotel's signature restaurant located in the heart of San Juan's trendy Condado district.
Usually, chef Luis Guzmán fuses his Puerto Rican roots and Serafina Beach Hotel's Italian origins but, on Jan. 30 and Feb. 3, he will join well-known chef Davide Pugliese and sommelier Zoe Warrington for two special dinners.
Jan. 30 Dinner Event
During the evening with Pugliese, there will be a five-course dinner paired with Italian wines. The dishes will bring together the best of Tuscan cuisine, where Pugliese was born and raised, with the flavors and textures of the Caribbean, a region that he has called home for more than 25 years.
aMare will welcome diners with a sparkling Cuvée Aurora Banfi DOCG 2013, followed by a duo of cured gravlax salmon and goose liver torchon over a fried plantain with pickled mango mustard as an appetizer. The appetizer will be paired with Vermentino La Pettegola, Banfi, Tuscany.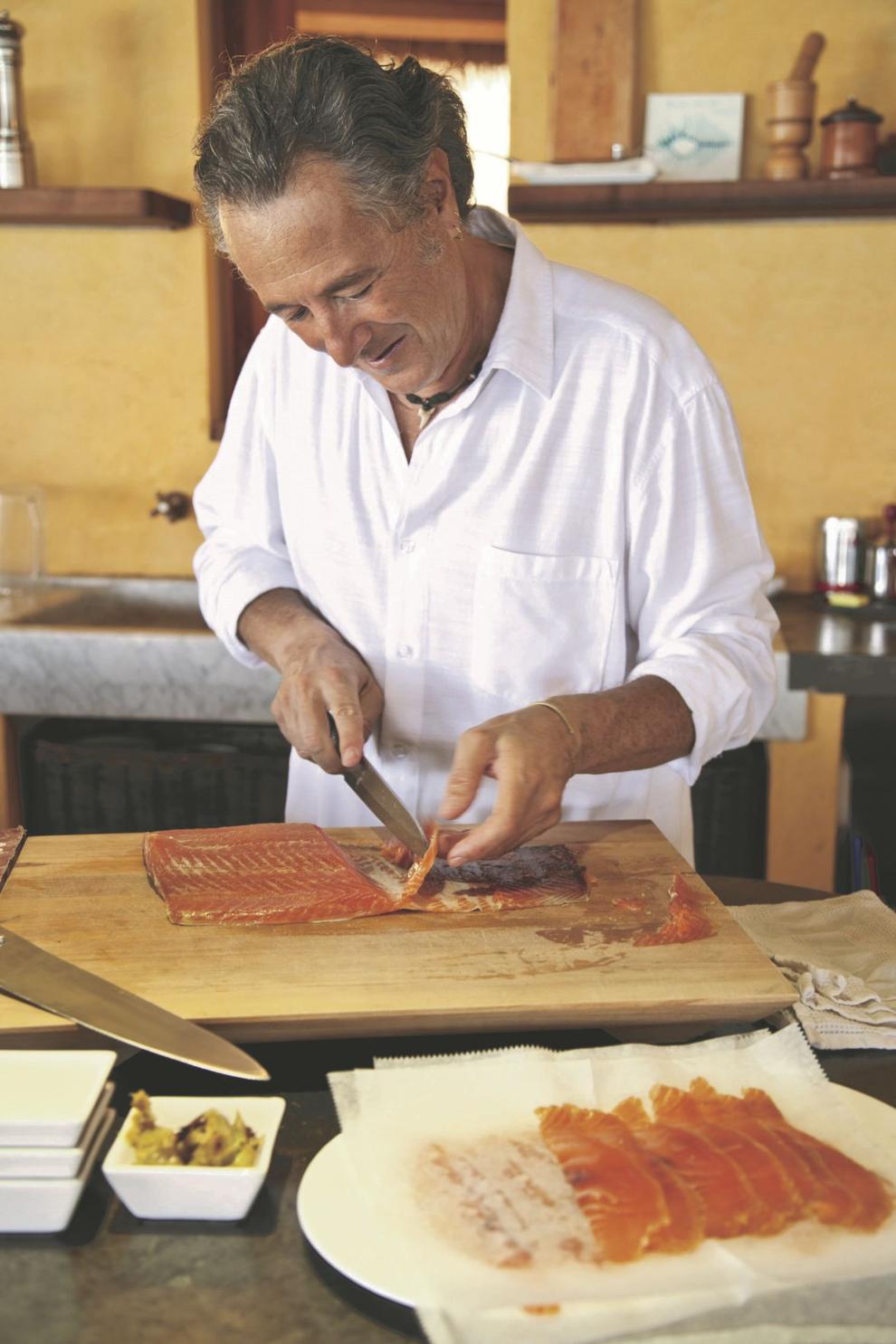 The first course offers two options to choose from: European sea bass carpaccio and polenta crostino with mushroom ragout, paired with Verdicchio Classico Bucci 2016, from the Castelli di Jessi region; or an open ravioli with ricotta and squash, sage sauce, brown butter and Parmesan cheese shavings, paired with Pinot Grigio San Angelo 2018, also from Tuscany.
The third course also provides two options to select from: wild boar with agrodolce, chocolate spicy sauce, farot risotto and glazed dwarf carrots; or scallops in fennel and cumin crust, served with cioppino and braised fennel.
The main course will be paired with a robust ASKA Bolgheri Rosso DOC 2015, Banfi, Tuscany.
The dinner will end with a trio of desserts: Sicilian lemon cake, Florentine cenci and raspberry sorbet with mint foam. The desserts will be paired with a Moscadello di Montalcino Forus, Tuscany.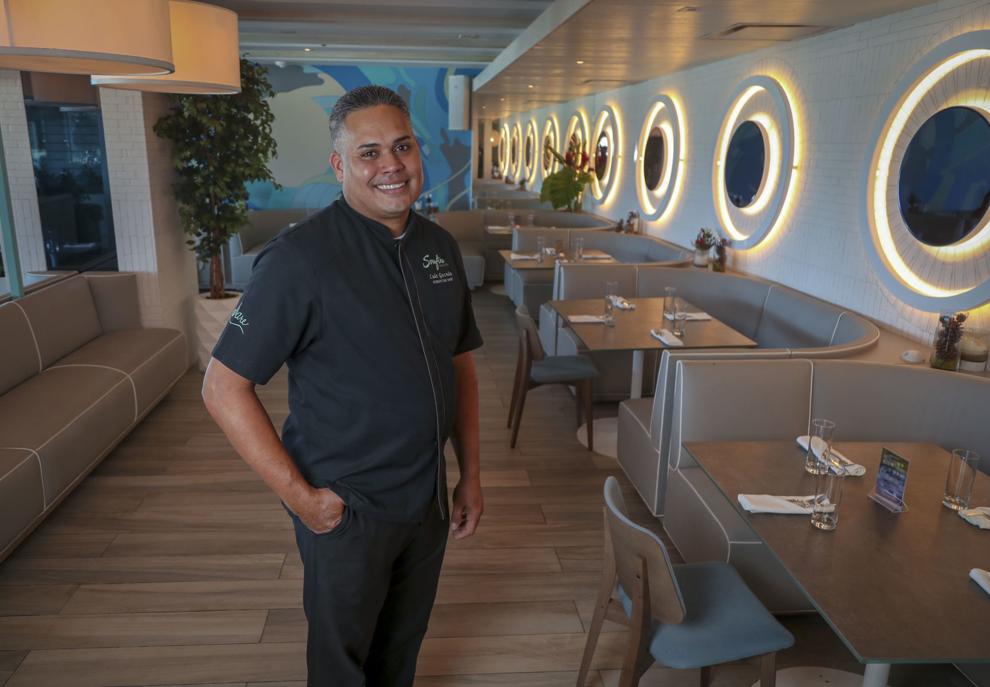 The Feb. 3 Dinner Event
On Monday. Feb. 3rd, chef Luis Guzmán will join Zoe Warrington, a sommelier and ambassador for the centennial winery Penfolds located in South Australia.
Warrington began her career in the hospitality industry as an usher at the Penfolds winery. Her interest in the wine elaboration process turned into a passion and led her to become certified with the Grade 3 Advanced qualification of the world-renowned Wine and Spirit Education Trust.
The menu begins with an amuse bouche of salmon and cream cheese terrine with tomato and black truffles, served with Koonunga Hill Chardonnay.
For an appetizer, there are two options to choose from: organic chicken roulade with zucchini, pure goat cheese and ginger and guava glaze; or hamichi fish fillet in sesame crust, with soba noodle salad and a sesame and tamarind vinaigrette. Both selections will be served with Bin 28 Kalimna Shiraz.
The second dish, pappardelle pasta with roasted soy duck, hoisin sauce and pear confit, is complemented by a Bin 389 Cabernet Shiraz.
For the main course there are also two options. Diners may choose from a sautéed petit filet with Yukon Gold potatoes, Red Bliss potatoes, purple potatoes and spicy mustard sauce; or stir-fried guaju fish fillet with golden raisins, shiitake mushrooms and Vidalia onion. The main course will be paired with a Bin 407 Cabernet Sauvignon.
For dessert there will be a ginger and lemongrass crème brûlée sitting next to a glass of Sambuca aniseed liquor.
aMare delivers a modern take on traditional Italian seafood influenced by Puerto Rican flavors. According to its chef , the name itself is a double entendre and can translate to love" and "to the sea" in both Italian and Spanish.
The restaurant serves breakfast, lunch and dinner and its menu celebrates fresh local ingredients and indigenous seasonings while offering family style dishes such as branzino al sale and seafood paella "di Antonio," as well as Serafina pasta classics such as spaghetti caviar and spaghetti lobster.
aMare features a sleek indoor-outdoor 100-seat dining room, and a beautiful alfresco terrace that provides a stunning ocean view.
The design ambiance of aMare encourages mingling and eye contact among guests in a casual yet luxurious dining setting.