When Cynthia Wiesner saw the kilometric lines that people would stand in to see Spanish movies at a movie festival, she thought "why don't I bring these to Puerto Rico?"
Originally from Ecuador, the distributor stayed on the island after she married a Puerto Rican and opened Wiesner Distribution in 2002.
The distributor then started selling foreign movies to Blockbuster, in VHS format. Then she moved on to film, later distributing movies in the Dominican Republic and Central America.
"I thought why don't we have these all year long instead of waiting one year to see them in movie festivals?" said Wiesner to THE WEEKLY JOURNAL.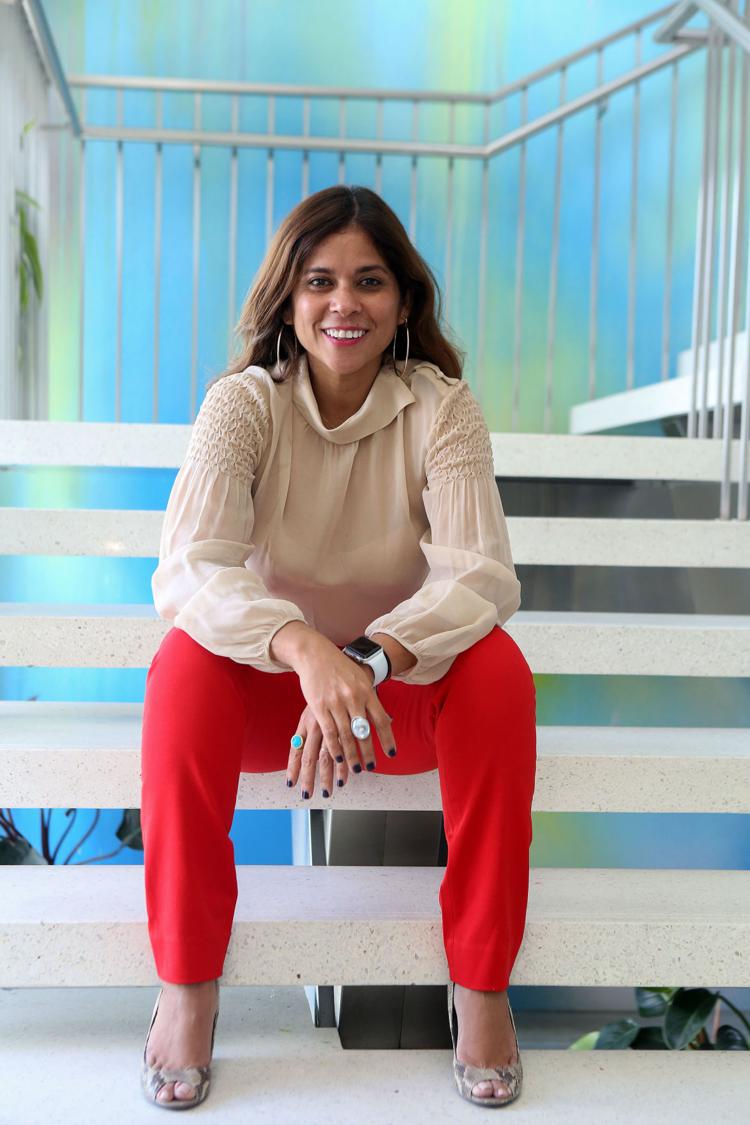 The president of Wiesner Distribution, who has been one of the few to distribute independent films in Puerto Rico for the past 20 years, now steps into the production world for the first time.
The $3.3 million project "El Cuartito" came as a natural direction in her career due to her close friendship with Argentinian Marcos Carnevale, who also directed the popular "Elsa and Fred" and "Corazón De León".
"I worked in distribution, then in exhibition, so I think I'm ready. I have the knowledge. I don't know if it's the age but I needed a change," said Weisner
The comedy "El Cuartito" will tell the story of five tourists who end up stuck in a small immigration room in the Luis Muñoz Marín International Airport, as they navigate being detained.
The cast will include Mario de la Rosa, from Netflix's "La Casa de Papel"; Puerto Rican actress Claribel Medina, who is well known in Argentina; Mexican actor Ianis Guerrero, from "Club de Cuervos"; and Dominican comedian Fausto Matta, who starred in Sanky Panky.
The satire, intended to make people laugh while they grow more conscious of the United States' current immigration policy situation, will show that five individuals of different nationalities can bond and become stronger as they go through a life-altering situation.
"I wanted to explore this immigration topic because I have been in all of the small rooms. I think that from wherever you are in the world, you can do things to improve how things are, and my thing is film, so that's why my first movie will be about this," said Wiesner, as she recalled how the idea for the movie came to her. When she brought her proposal to Carnevale he loved it, but Wiesner had to produce it.
Wiesner wanted to explore the immigration topic while still keeping the comedy aspect, as the producer says the best formula for the most successful movies is comedy, an internationally-renowned cast and a believable storyline. According to Wiesner, "El Cuartito" has all three.
"Carnevale's films have a very special place in Puerto Rico," said Wiesner, remembering how the friendship took off when the mega hit "Elsa and Fred" broke record numbers in ticket sales in Puerto Rico, exceeding those of Titanic. The duo is already thinking about their next project, also to be filmed on the island.
Carnevale, who was on the island a few weeks ago looking for the fifth cast member to play the role of a young Puerto Rican woman returning home, also presented the project to local brand owners, presenting opportunities for product placement and exposure. The director  visited a few spots on the island as he scouted for places to film the movies' scenes.
At the moment, the film already has letters of intent for 15 different countries, including Mexico, Argentina, Spain, Croatia, Serbia, and the United States, meaning it will be distributed in these.
"We also have a letter of intent for international airlines, for an office based in Hong Kong, which is in charge of all of the Asian and European airlines," said the producer.
"What I can guarantee is that this film will have international distribution, like no other Puerto Rican film has had. I have nineteen years of going to film festivals, I have all of the contacts, I have the experience," Wiesner said.
The film, mostly financed with private investment, received some tax credits by the Department of Economic Development and Commerce (DDEC) with the Program of Development of the Cinematographic Industry (PDIC by its acronym in Spanish). Generating more than 170 direct and indirect employments, the entire technical crew to be recruited will be local and led by Javier Enríquez.
Local photographer Chago Benet will be in charge of photography and all music will be produced by Eduardo Cabra, formerly known as "Visitante" from the group "Calle 13".
The comedy's preproduction phase will start in December and filming in January 2020. The film's release is tentatively set for October 2020.