Given the challenges wrought by the COVID-19 pandemic this past year, cherishing your loved ones and celebrating life has taken on new meaning. With Mother's Day rolling around this Sunday, many would like to take some time to embrace family in a safe environment. For this reason, various distinguished resorts in San Juan have developed unique and delicious brunch specials, so that, despite yet another atypical year, mothers can still shine on their day while enjoying culinary delights.
Below are some offers available for this Sunday, May 9.
Condado Ocean Club
The Condado Ocean Club hotel will celebrate the festivity with two succulent brunch alternatives in its SOCIAL restaurant and the Ocean room.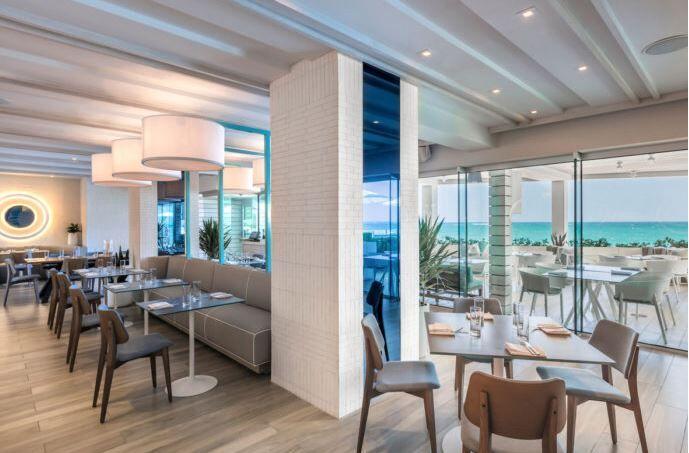 At SOCIAL, guests can choose between lime and tequila ceviche with fresh shrimp, jalapeños and onions; melon and goat cheese salad with arugula and chocolate balsamic vinaigrette; banana soup with pork rinds and toasted garlic oil; or pickled octopus with plantains and avocado as appetizers.
For the main course, options to choose from are Baileys French Toast with mixed berries and honey caramelized almonds; steak and eggs with perch fillet, fresh eggs and mamposteao rice; Chilean sea bass with zetas porcini risotto and champagne foam; lobster pot pie in a fennel cream sauce with peas and spinach; truffle mac and cheese with a sunny-side-up egg; avocado toast on sourdough bread with poached eggs; pork and yucca hash in cilantro mojo with hass avocado and fried egg; or brownie waffles with mascarpone and dulce de leche mousse, Ron del Barrilito caramel and fresh berries. To top it off, the dessert options are strawberry shortcake; coconut créme brule or chocolate crunch.
This menu will be offered from 11:00 a.m. to 5:00 p.m., costing $58 per adult and $28 for children up to 12 years old. Unlimited mimosas may be added at $24 per person. Reservations are made through Open Table (click here).
Meanwhile, the Ocean room will host its Mother's Day Buffet Brunch, with seaside views through its lavish bay windows. There will be two shifts at the table, scheduled from 11:00 a.m. to 1:00 p.m., and from 1:30 p.m. to 3:30 p.m.
The four-station buffet was designed by Chef de Cuisine Ramón Cruz, starting with a cold station featuring homemade granola and organic yogurt, herbs, nuts, vegetables, cold cuts, fruits, cheese and more. The second station features a variety of sandwiches, while the third station will include roasted tomato soup; mini chocolate pancake with crushed cookies; French banana toast with rum and caramel; Pork loin in reduction of tamarind and Ron del Barrilito and minced hazelnut; crispy snapper in garlic cream, and more.
Lastly, the fourth station will include desserts. This dining option costs $70 per adult and $34 per child 12 and under, with the same option for unlimited mimosas as SOCIAL. Reservations are made through events@condadooc.com.
La Concha Resort
La Concha Resort's Mother's Day Brunch will be at The Loft Beachfront Restaurant, with its pleasant views of the sea and the pool, from 10:00 a.m. to 3:00 p.m.
The menu will include continental stations serving individual plates of yogurt parfaits with homemade granola and fruit salad; varied pastry; table of sausages, cheeses, jams, marinated and toasted olives; and variety of small desserts like cheesecake with peanut butter and chocolate; lemon flan with blueberry jam; banana bread pudding and coconut flan with meringue. The salad station will feature local panzanella with heirloom tomatoes, "queso del país" and cornbread; seafood salad with soursop vinaigrette; watercress with avocado, mango, quinoa and coriander dressing.
For the main dish, Mom and her companions can select between stewed chicken with risotto on horseback and a crunchy plantain; NY Steak with paprika-roasted fingerling potatoes, sunny side and green sauce; avocado toast on "criollo" bread with feta cheese, baby heirloom tomatoes, micro basil and balsamic; Spanish omelette with Yukon potatoes, yellow onion, Manchego sauce and arugula; and guava-cheese cheesecake pancakes with candied almonds.
La Concha Resort also presents four exquisite and refreshing cocktails prepared with Moët champagne: Moët Ruby Red Cooler made with lemon and grapefruit juices, carbonated water, simple syrup, Campari, basil leaves and Moët Ice; Moët Mint 75 with lemon juice, simple syrup, vodka, raspberries, mint leaves and Moët Ice; Moët Al Fresco Spritz with Moët & Chandon Ice Imperial, elderflower liqueur, lime and pieces of fresh watermelon; and Moët Melon on the rocks with fresh lime and watermelon juices, tequila and mint leaves.
The Mother's Day Brunch has a cost of $60.00 for adults and $32.00 for children under 12 and includes parking. The maximum accommodation is six people per table; spaces are limited. Reservations are made through the Open Table platform here.
Condado Vanderbilt
The Condado Vanderbilt's culinary team designed a special menu for their buffet-style brunch that will be served in the Patio del Fauno Room, which begins with a raw bar station that includes a shrimp cocktail; East Coast oysters with spicy cucumber mignonette; octopus and conch salad; and red snapper ceviche with coconut. Then, guests will find a station of cheese and sausages with salmon and a variety of cured hams, olives, mustards, local fruit jams and artisan breads.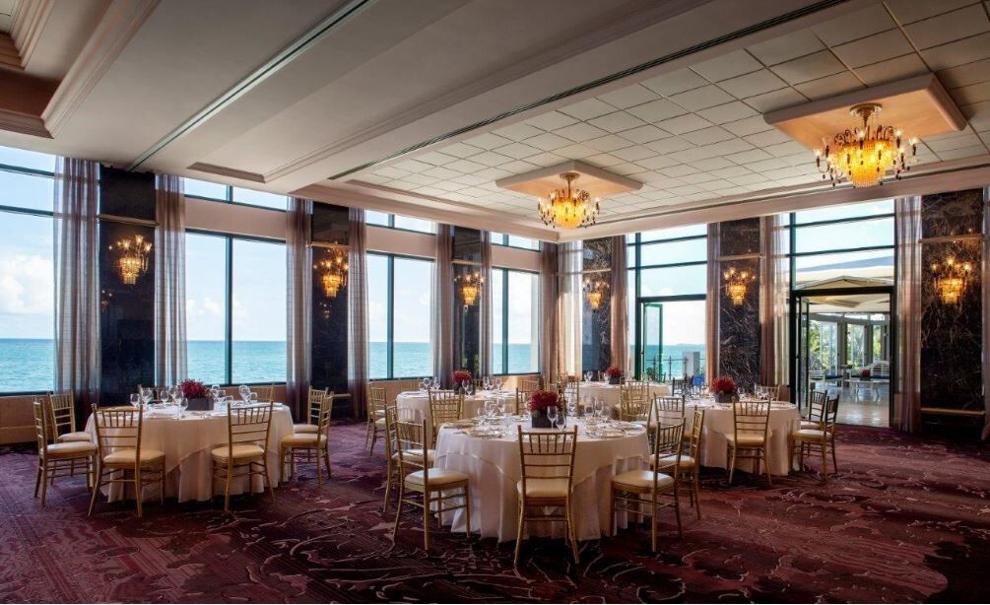 The salad station includes local watermelon salad and goat cheese; local fruit salad; arugula, parmesan and local spider salad; local bok choy, creamy sesame dressing, Asian pear and candied cashew nuts; and grilled asparagus with pickled red onions. Meanwhile, the hot plate station will serve butternut squash and celery soup; pork loin glazed with molasses with pickled raisins; and truffled mac-n-cheese with gouda cheese. The carving station will feature roasted turkey with gravy and simmered salmon with cilantro chimichurri.
In another station, food will be prepared at the moment and there, guests can design their own omelette or fried egg with a variety of ingredients, or they can opt for gnocchi with their preferred sauce. A dessert station will also be available.
Diners will be able to choose between one of three shifts at the table for brunch; 11:00 a.m., 1:00 p.m. or 3:00 p.m. Reservations are made through the OpenTable app (click here). The cost is $89.00 for adults and $39.00 for children.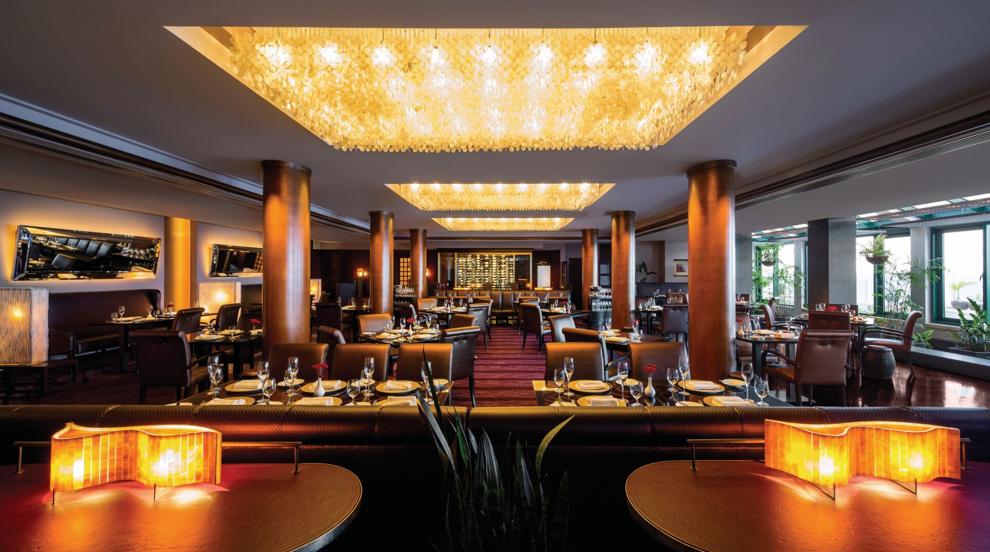 For mothers who prefer lunch, the 1919 restaurant will be presenting a four-course, fixed-price menu special for this day. The first course includes cold lobster salad with summer peas, sweet peas, bacon, mint, pickled sweet pepper, pecorino, parmesan with lemon, white balsamic and extra virgin olive oil; local aubergine salad with cold green curry broth, yogurt, organic grain dukka, crunchy kale and herb salad, coriander and Thai basil; and striped sea-bass tartare with Osetra caviar, apple, radish, shiso, extra virgin olive oil and crispy rice.
There are three alternatives to choose from for the second course: Aquarrello Risotto risi-bisi with sweet peas, fabas, bacon, red gravel Parmesan and crescenza cheese; scallop with clam chowder and wild leeks; and gnocchetti pasta with local pork ragout, organic tomatoes, Parmesan, pickled ash, and cetarese pesto.
For the main dishes, diners can choose Prime NY with braised rib ravioli, chard and taggiasca olives; "Surf and Turf" with boneless veal cutlet, wild shrimp, fennel pollen, organic barley, morels, mascarpone and grilled asparagus; or local cartucho fish with organic tomato, saffron, clams and Thai basil.
Finishing off with a sweet touch, the available desserts will be Eaton Mess with crushed meringue, milk and butter cake, seasonal fruit compote, lemon ice cream and pink champagne jelly; Mango galette with puff pastry, almond cream, vanilla and caramel ice cream; or chocolate ganache tart, salted caramel, croissant ice cream and crunchy puff pastry.