There's a reason why the Condado Vanderbilt Hotel is always highly rated among guests and diners. The luxury hotel experience is at its best at this iconic hotel, located in the heart of the chic Condado area of San Juan.
During a recent tasting experience, Michelin Star-rated Executive Chef Juan José Cuevas and his culinary team lived up to their reputation by providing a five-star culinary treat for a select group of diners.
Cuevas, a graduate of the Culinary Institute of America who has received many awards in Puerto Rico and elsewhere, surprised and delighted with top-notch dishes and desserts, from tuna tartare canapes to grilled octopus served on coconut polenta, spinach, pine nuts and raisins; and my personal favorite: porterhouse steak , Tatemada Verde sauce, refried, potatoes with cream, and tortillas. He highlighted that many of the ingredients are raised and grown locally, to ensure freshness and top quality.
Based on the "oohs and ahhs" from other diners around me, "arroz de la montaña" seems to be a local favorite: a paella criolla with longaniza Spanish sausage, blood sausage, sofrito and garbanzos.
Other noteworthy dishes included confit Ora King salmon with organic farro, pumpkin, Hana Donko Shiitake mushrooms and red curry juice; scallops in aguachile with avocado, serrano pepper and red onions; and rib eye with house sauces, refrito beans, onions, coriander, lime and tortillas.
And, of course, for the finishing touch, the desserts! Be sure to save room for dessert, known as "Vanderbilt's Finest," because they are to die for.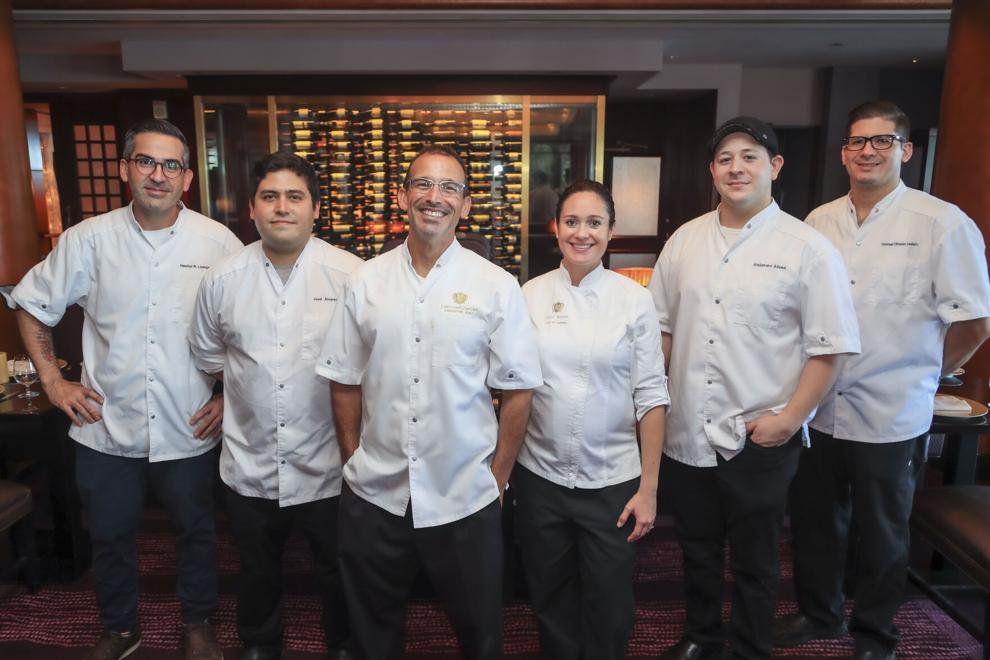 The Condado Vanderbilt's culinary team includes Carol Reyes, sous chef since 2012 and in charge of the meat and fish stations at 1919 restaurant; Alejandro Alicea Rodríguez, from Ola Ocean Front Bistro; José Álvarez Collazo, from Tacos & Tequila; Emmanuel Oliveras, the Banquet chef, and pastry chef Héctor Llompart.