By any measure in the business world, X-Square (X2) Capital, a young company founded in 2013, has been a success. The company has grown from managing a fund of $12 million six years ago to managing four funds today, with total assets of more than $450 million.
"We launched in the midst of Puerto Rico's credit crisis. We have delivered positive returns. For over three years we have delivered 18 percent returns net of fees," said Ignacio Canto, president and portfolio manager of the firm. "We are continuing to expand the business. We have plans for the U.S. mainland, we plan to launch a fund in Europe."
As a sign of its continued growth, X-Square Capital recently launched its latest investment instrument, X-Square Balanced Fund, the first and only mutual fund in Puerto Rico registered with the Securities and Exchange Commission (SEC). The main objective of the X-Square Balanced Fund is to provide investors from Puerto Rico a long-term balanced investment alternative that seeks conservation of capital, current income and growth of capital.
"For the first time, investors in Puerto Rico have access to a balanced fund, duly registered in the SEC. This represents a great step for Puerto Rico, which has been limited in recent years due to lack of local instruments. This fund breaks drastically with the schemes of the past," Canto said. "Since we started operations six years ago, our company has focused on providing viable alternatives that could expand the range of funds and meet the financial objectives set for our clients," he added.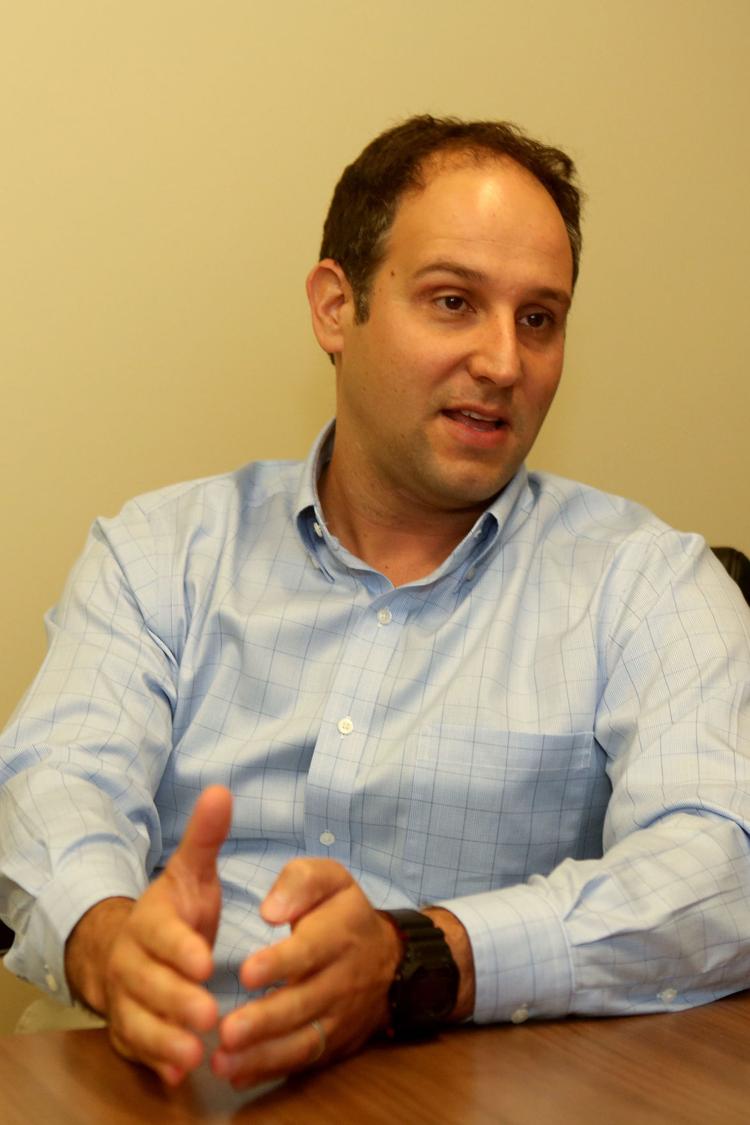 The legal requirement that a certain percentage of a fund's portfolio must be invested in Puerto Rico has not applied since 2018, he explained to THE WEEKLY JOURNAL.
"We have no direct exposure to Puerto Rico government credit, so the government's bankruptcy procedures do not present a challenge. We have no stake in the Puerto Rico government. We do have bank stocks in Puerto Rico—Oriental—because they have been performing extremely well," Canto said. "They have seen long growth, loan-deposit ratios are positive; they have high profit ratios. They could strengthen further. There are lots of upsides in the local banking sector."
X-Square Capital has some indirect exposure to Puerto Rico government credit, through its ownership of Assured Guaranty stocks. Assured Guaranty has insured Puerto Rico government bondholders, including those owning general obligation bonds, as well as various public corporations, including the P.R. Highways and Transportation Authority and P.R. Electric Power Authority.
Canto is confident about Assured's prospects for the future. "Assured has been trading at a significant discount – low 90s to the book value. If we believe the [recent] Puerto Rico economic performance, tax revenues will continue to be positive. This is a much healthier panorama than the Oversight Board's forecast. Revenues will continue to go up and losses to the monolines (i.e. insurance companies) will go down. There will be significant growth with Assured," he said.
Other companies that X-Square capital is bullish about include Marshalls, or the TJX companies, and Costco. Both of these companies have a strong presence in Puerto Rico and are performing well, Canto indicated. "We like Costco a lot. We like their shopping experience and their excellent business model."
Although two international banks are in the process of leaving Puerto Rico, top executives f…
Canto said the X-Square Balanced Fund offers three main advantages to investors: tax benefits, investment simplicity and liquidity. Because the fund is a local instrument, Puerto Rico's tax benefits apply, including exemption from inheritance, property and municipal license taxes, while being exempt from federal taxes. Contrary to other instruments, the fund is simple for the investor, he noted, since it does not require the creation of legal structures to enhance tax objectives. Another factor is the fund's liquidity, which allows access to the investment any business day of the week when the New York Stock Exchange is open.
The X-Square Balanced Fund invests 60 percent in shares of "large cap" companies and 40 percent in high-grade bonds, with an initial minimum investment of $5,000 for Class A and Class C shares, and a minimum investment of $100,000 for Institutional Class shares. The fund is distributed by brokerage houses in Puerto Rico under the SQBFX symbol.
"We are bullish on Puerto Rico. This is a great place to export financial services and the financial ecosystem is excellent," Canto said to THE WEEKLY JOURNAL. "We are seeing positive economic activity. When you see the numbers, tax revenues are up. Credit metrics are up and bank deposits too. The metrics coincide with an economic expansion. We are seeing this already in the midst of bankruptcy."
Puerto Rico is still waiting for a big chunk of the Community Development Block Grant funds for reconstruction after Hurricane Maria, and Canto said he believes the economy will see even more positive signs once these monies are released, with capital expenditures and more construction activity islandwide, as well as public-private partnership projects. Add to the mix the continued growth that is expected in tourism.
"No economy has been stimulated as much as Puerto Rico's since the Marshall Plan [for Western Europe after World War II]," he said.