The White House has released state-by-state fact sheets that highlight the urgent need in every state across the country, including Puerto Rico, for the investments proposed by President Biden in the American Jobs Plan. Puerto Rico has received a D-, which is the lowest infrastructure grade in the nation.
The fact sheets are part of a series from the White House highlighting the benefits of the American Jobs Plan for communities. Biden's proposed $2.3 trillion American Jobs Plan is a massive investment in infrastructure that goes beyond roads and bridges to include veterans hospitals, childcare centers and other developments.
The White House has portrayed its plan as a Robin Hood-style effort to tax the rich in order to spend on benefits for the middle class and poor. Funding the initiative would be a tax increase on the extremely rich, most notably a near doubling of the capital gains tax rate on incomes above $1 million to 39.6 percent.
Republicans have pushed back and unveiled their own proposal of $568 billion that is focused on more traditional highway and bridge investments that would be one-fourth the cost, paid for by tolls and other user fees.
Puerto Rico's Report Card
As per the White House report card, the need for action in Puerto Rico is clear, as for decades, infrastructure on the island has suffered from a systemic lack of investment.
• Roads and Bridges: In Puerto Rico there are 282 bridges and over 1,492 miles of highway in poor condition. The American Jobs Plan will devote more than $600 billion to transform our nations' transportation infrastructure and make it more resilient, including $115 billion repairing roads and bridges.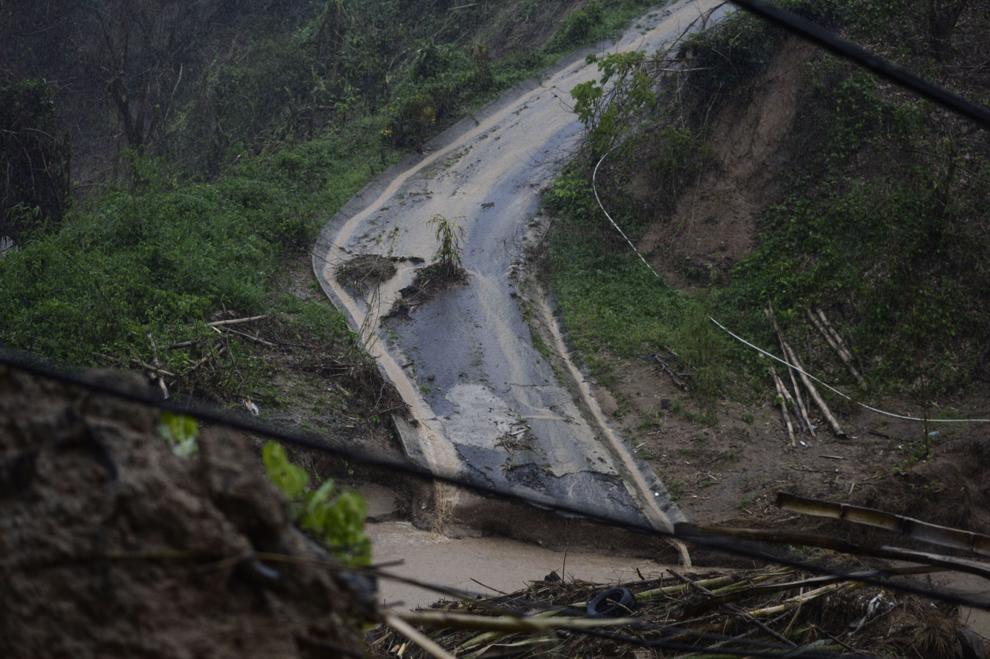 • Public Transportation: Nearly 5% of trains and other transit vehicles in Puerto Rico are past useful life. The American Jobs Plan will modernize public transit with an $85 billion investment.
• Resilient Infrastructure: From 2010 to 2020, Puerto Rico has experienced several extreme weather events, costing Puerto Rico tens of billions of dollars in damages. The President is calling for $50 billion to improve the resiliency of our infrastructure and support communities' recovery from disaster.
• Drinking Water: Over the next 20 years, Puerto Rico's drinking water infrastructure will require $3.7 billion in additional funding. The American Jobs Plan includes a $111 billion investment to ensure clean, safe drinking water is a right in all communities.
• Housing: To help with the rent burden Puerto Ricans are facing, the President proposes investing over $200 billion to increase housing supply and address the affordable housing crisis.
• Broadband: Over 13% of Puerto Ricans live in areas where, by one definition, there is no broadband infrastructure that provides minimally acceptable speeds. And 68.8% of Puerto Ricans live in areas where there is only one such provider. Moreover, even where infrastructure is available, broadband may be too expensive to be within reach. Nearly 40% of Puerto Rico households do not have an internet subscription. The American Jobs Plan will invest $100 billion to bring universal, reliable, high-speed, and affordable coverage to every family in America.
• Caregiving: Across the country, hundreds of thousands of older adults and people with disabilities are in need of home and community-based services. The President's plan will invest $400 billion to help more people access care and improve the quality of caregiving jobs.
• Childcare: In Puerto Rico, there is an enormous gap in what schools need to do maintenance and make improvements and far too many residents live in a childcare desert. The American Jobs Plan will modernize our nation's schools and early learning facilities and build new ones in neighborhoods across Puerto Rico and the country.
• Manufacturing: The American Jobs Plan will invest $300 billion to retool and revitalize American manufacturers, including providing incentives for manufacturers to invest in innovative energy projects in coal communities.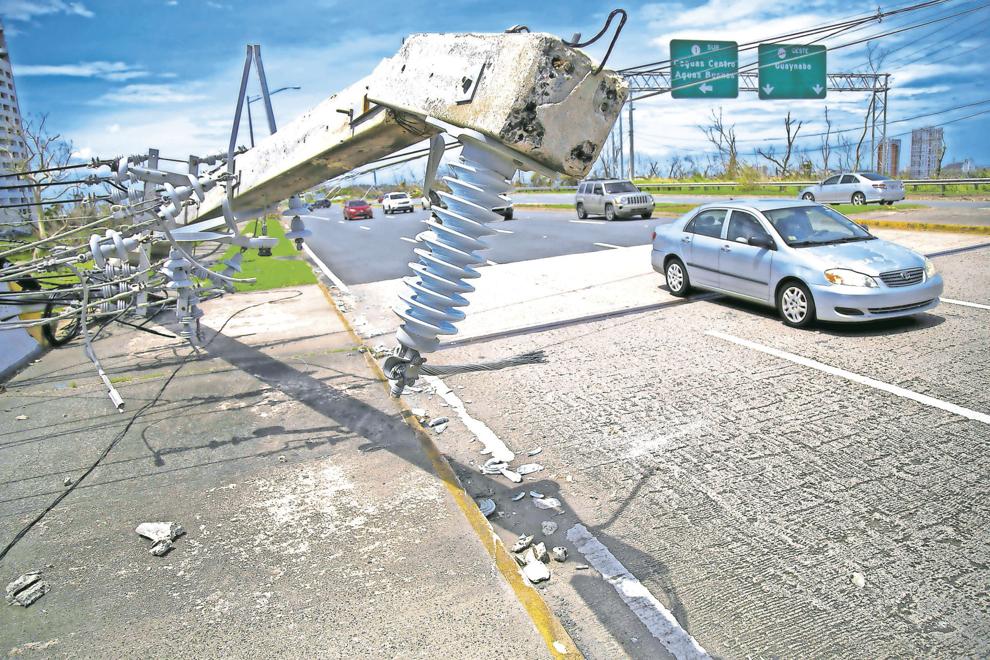 • Home Energy: In Puerto Rico, an average low-income family spends far too much of their income on home energy costs forcing tough choices between paying energy bills and buying food, medicine or other essentials. The American Jobs Plan will upgrade low-income homes to make them more energy efficient through a historic investment in the Weatherization Assistance Program, a new Clean Energy and Sustainability Accelerator to finance building improvements, and expanded tax credits to support home energy upgrades.
• Clean Energy Jobs: Puerto Rico has outsized potential for innovative energy technologies including carbon capture and sequestration and geothermal energy generation, that create good paying union jobs. The American Jobs Plan invests in building that industry through a reformed and expended Section 45Q tax credit and extending renewable energy tax credits.
• Veterans Health: Puerto Rico is home to over 79,000 veterans, 5.5% of who are women and 63.9% who are over the age of 65. The President is calling for $18 billion to improve the infrastructure of VA health care facilities to ensure the delivery of world-class, state of the art care to veterans enrolled in the VA health care system. This includes improvements to ensure appropriate care for women and older veterans.
Initiatives by Pierluisi Administration
As reported by THE WEEKLY JOURNAL, Gov. Pedro Pierluisi, who recently completed his first 100 days in office has recognized the need for Puerto Rico to improve its infrastructure on all fronts.
With hundreds of pending projects and billions in federal funds waiting to be used, he declared a "state of emergency" last month on the island's infrastructure, with the aim of expediting "priority" projects by streamlining permits and other government requirements. Similar moves were also made by former Gov. Ricardo Rosselló when he was in power, after Hurricane Maria in Sept. 2017. "We are going to focus our energy on achieving good management to properly disburse these funds," Pierluisi said.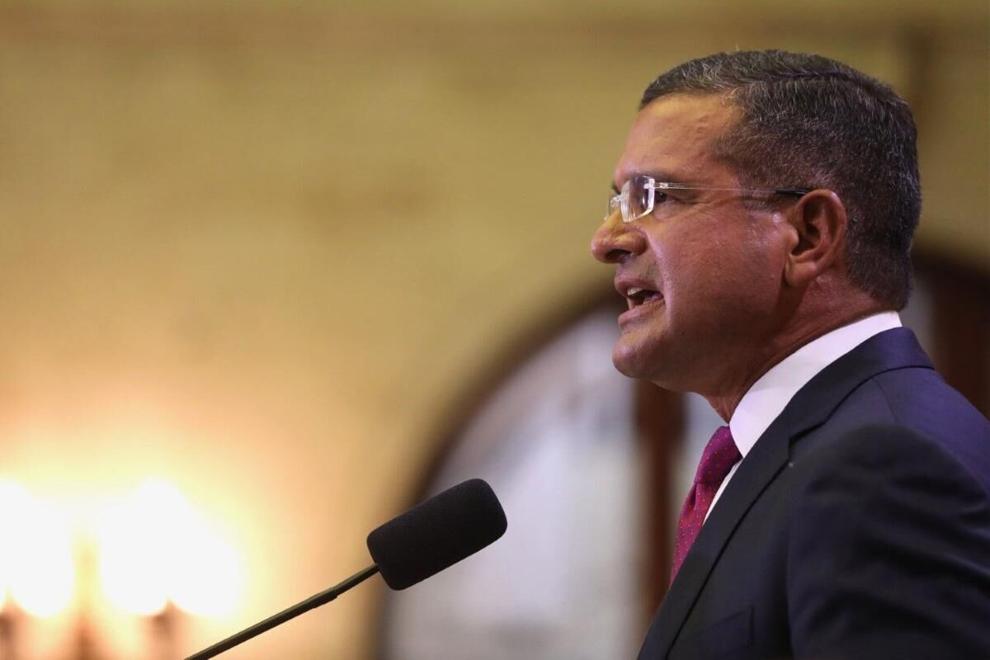 The governor has underscored Puerto Rico's need before Congress. "Since Puerto Rico's infrastructure has endured years of limited investment, which harms our potential for economic growth and development, we need to work together with Congress and the [Biden] Administration to ensure that Puerto Rico's critical infrastructure and coastal habitats are rebuilt in ways that increase our capacity and resiliency to withstand any future natural disasters, in particular, promoting the transformation of our electric grid and power generation structure," he said during a U.S. House Natural Resources hearing.
The Central Office for Recovery, Reconstruction and Resilience (COR3) is also streamlining the recovery processes led by municipal and state governments, as well as nonprofit organizations. "To achieve the recovery of Puerto Rico, teamwork is essential. As part of these efforts in recent months, the State Cost Share Fund was implemented, together with the Office of Management and Budget, to advance the money corresponding to the matching funds required for the reconstruction projects, due to disasters, approved under the Public Assistance grants from the Federal Emergency Management Agency (FEMA), available to agencies that are funded by the General Fund of the government of Puerto Rico," said COR3 Executive Director Manuel A. Laboy Rivera.
"Meanwhile, the Financial Oversight and Board Management Board approved the guidelines that define the use of the State Revolving Fund of $750 million, as part of the work we are carrying out with the Fiscal Agency and Financial Advisory Authority, which will serve to advance funds to municipalities, agencies and public corporations, with special emphasis on our municipalities," Laboy explained.
He said the goal is to disburse Requests for Reimbursements within 60 days and 21 days in the case of Requests for Advancements, which will help speed up reconstruction at the municipal level.
Earlier this week, THE WEEKLY JOURNAL reported that the Public Private Partnership Authority (P3A) has awarded global consulting and digital services provider ICF a $46 million contract to provide project formulation services to support long-term disaster recovery from hurricanes Irma and Maria and hazard mitigation efforts to protect against future disasters.
The company will review inspection, scope and cost estimate documentation prepared by FEMA and COR3's subrecipients, as well as assist with environmental and historical preservation and insurance reviews. Once these reviews are approved, funding for these projects can be obligated and processed to proceed.
According to Puerto Rico's 2021 Fiscal Plan, the island will receive some $120 billion in federal disaster funds, to be disbursed over several years, related to COVID-19 pandemic support and Hurricane Maria damages.
 - The Associated Press contributed to this report.