Puerto Rico has spent too much time trying to catch the eye of American investors; the focus has always been on trying to be part of the largest economy in the world. However, the strategies implemented by Teodoro Moscoso and Rexford Tugwell during the 1940s have already had their time. Puerto Rico's economic development strategy, "Manos a la Obra" (Operation Bootstrap), is no longer an option.
Since 1996, when the U.S. Congress eliminated Section 936, we have been unable to develop a new industrial and economic model. Our biggest challenge has been to devise a plan that takes into account the current geopolitical and economic statuses so that we may become part of this new reality.
A study commissioned by the Economic Development and Commerce Department (DDEC by its Spanis…
Refocusing Our Efforts
It seems like we forgot that our geographical location and our relationship to the United States grants us a coveted advantage that can enable us to attract not only North American investors, but also those in Central and South America.
The macroeconomic stability and lack of internal turmoil, in combination with the fiscal autonomy and judicial warranties that being part of the U.S. federal system affords Puerto Rico, makes the island an attractive investment destination for Latin America.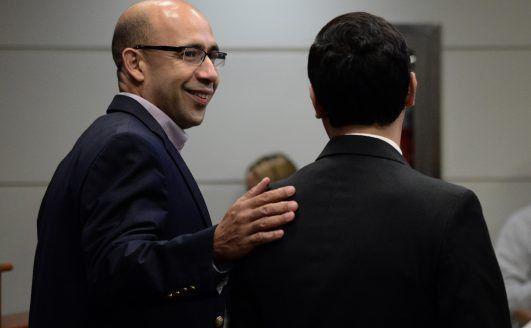 One of the countries Puerto Rico should market itself to is Venezuela. For the better part of two decades, this country, which used to lead the petroleum industry and possessed one of the foremost economies in Latin America, has been subject to socialism, a doctrine that has led to its collapse.
The socialist rule imposed during the 21st century by Hugo Chávez in 1998 and continued in 2014 by his successor, Nicolás Maduro, has driven Venezuela straight into the ground. Over three million Venezuelan millionaires have had to leave their country in search of better opportunities.
Puerto Rico as an Alternative
The political crisis that occurred at the beginning of 2019 when Juan Guaidó was recognized by other countries, including the United States, as president of Venezuela, has led to a more complicated economic crisis.
Venezuela is currently suffering from unprecedented hyperinflation, a massive shortage and accelerated decline of its productive apparatus. Without any short-term solutions in sight, more and more entrepreneurs and businessmen are looking to relocate and invest elsewhere.
Puerto Rico should take advantage of these facts to attract Venezuelan capital. Our geographical location, a mere 45-minute flight away from Caracas, and our cultural similarities give us an advantage when it comes to winning over Venezuelan entrepreneurs.
Venezuelan entrepreneurs are eligible for Acts 20 and 22 as well as other statutes from the Department of Commerce and Economic Development.
Under Act 20, Venezuelan companies can establish in Puerto Rico and export their services to any part of the world while enjoying a tax rate of 4 percent and dividend exemption.
Act 22 offers a preferential treatment that, when combined with Act 20, reduce a company's and entrepreneurs' fiscal obligation.
Three sectors that could be marketed to Venezuela are the International Insurance Center (CIS by its Spanish acronym), international banking (IFE by its Spanish acronym) and manufacture.
As a matter of fact, Puerto Rico has an emergent entrepreneurial and professional Venezuelan community. Their presence is evident in the auto, banking, insurance, real estate and food industries.
There is immense potential for growth due to the fact that Miami and Panama, two of their preferred destinations, are already showing signs of being saturated. The local private and public sectors should work together to market Puerto Rico so that Venezuelans become an active part of our economic restoration.
We need to diversify our sources of foreign capital and it is imperative to do so with nearby countries. We should start marketing our Incentives Code to other countries with problematic economies, like Colombia, Chile and Argentina, and establish ourselves as an international center of commerce and investment.
It's time to think outside the box. Puerto Rico must start to look at the world and think big.