While U.S. Virgin Islands (USVI) Gov. Albert Bryan Jr. said he was disappointed that some federal recovery funds were being delayed by the Trump administration, his team is moving ahead with several infrastructure works to renovate their Water and Power Authority (WAPA) facilities and two airports in St. Thomas and St. Croix.
"The one purpose and mission for all of us is to create a better living experience for every Virgin Islander and our guests," Bryan said, highlighting the importance of tourism in the territory's economy.
In 2016, prior to hurricanes Irma and Maria, the USVI received more than 2.65 million visitors, which dropped to 1.57 million in 2018 after the devastating storms, according to the USVI Tourism Department. Like Puerto Rico, the USVI's tourism industry is bouncing back.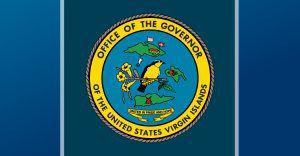 During a recent meeting on the USVI's economic development strategy, Bryan announced that the Federal Emergency Management Agency (FEMA) has signed off on $625 million in mitigation projects for WAPA. The works will be 90 percent funded by FEMA with a 10 percent local match paid through Housing and Urban Development (HUD) monies.
The scope of the mitigation projects includes underground wiring to serve 50 percent of WAPA's customers, composite poles, substation upgrades, undersea cables, and two 4-megawatt emergency generators for the island of St. John.
WAPA also plans to install new, smaller power generators throughout the territory, institute a Waste-to-Energy program, explore interconnection with the British Virgin Islands power grid and provide power to cruise ships during port calls to the USVI.
Meanwhile, the initial funding for the airports' renovations is coming from other federal allocations. Cyril E. King Airport on St. Thomas is set to begin phase one of a six-phase, $250 million expansion in February 2020. The initial $27 million grant was received from the U.S. Commerce Department. The project includes the construction of a 700-space parking and transportation center; redesign and modernization of a two-story terminal; additional lounge and concession spaces to provide more eateries, retail stores and traveler amenities; and a dock to streamline entry and departure of guests going to the British Virgin Islands and other destinations.
Henry E. Rohlsen Airport on St. Croix will undergo a four-phase $140 million expansion also initially funded by a $7 million grant from Commerce. The work includes improvements to the pre-clearance facility; enclosing 5,500 square feet of walkway space to increase seating capacity in the lounge; enclosing the 1,100 square-foot open-air garden to provide additional concessions space; upgrading the mechanical systems; adding a second level to accommodate jet bridges; and improve the flow of baggage handling.
Recently, U.S. Housing Secretary Ben Carson said that a second tranche of federal reconstruction funds were being delayed for the two territories, citing alleged corruption in Puerto Rico and "capacity issues" in the USVI.
Puerto Rico has been waiting for a second tranche of $8.2 billion, while for the USVI, the figure is $779 million.
"While I understand the concern for heightened scrutiny given the recent developments in Puerto Rico, there have been no improprieties in the Virgin Islands' disaster recovery process and no discernible reason to couple the U.S. Virgin Islands with Puerto Rico in this matter. We are not Puerto Rico," Bryan said.
"Our administration has implemented measures to build capacity and ensure coordination and compliance with federal disaster grant funding through our Office of Disaster Recovery, which is monitored and funded through the U.S. Department of Interior," he pointed out. "We have been successful in drawing down the $242 million in tranche one and received approval of our action plan for the drawdown of the $779 million in tranche two."
Bryan said he will continue to lobby the White House and Secretary Carson to release more funds. "Almost two years have passed since the storms, and we can't afford to delay any further," he said.