While 2019 was supposed to be a year of transition for Puerto Rico in terms of federal recovery funding after Hurricane Maria—moving from temporary, emergency works to permanent projects—for the most part, this has been slow to materialize, as the federal government has been sluggish in releasing the much-needed funds this year.
According to a report by the Fiscal Agency and Financial Advisory Authority (Afaaf, by its Spanish acronym), of the $40 billion allocated by Congress, $21 billion have been obligated and $14.8 billion have been disbursed.
The report was presented earlier this month to Judge Laura Taylor Swain, who is presiding over the island's Title III bankruptcy process under the P.R. Oversight, Management and Economic Stability Act (Promesa), as the issue of recovery after Maria impacts Puerto Rico's ability to service debt.
The projects are categorized into two broad categories: temporary, emergency work and permanent projects. There are four funding sources: FEMA Public Assistance, FEMA Individual Assistance, hazard mitigation assistance and other recovery projects, such as the Housing and Urban Development (HUD) Community Development Block Grants.
According to the Afaaf report, a general breakdown of federal recovery funds are as follows: of FEMA's Public Assistance program, $6 billion have been obligated and $4 billion have been disbursed, mainly for temporary projects for the P.R. Electric Power Authority, public buildings and housing.
Of FEMA's Individual Assistance program for households, $2.6 billion have been approved and $2.48 billion have been disbursed.
Hazard mitigation assistance to reduce losses from future disasters has yet to be disbursed. "It is estimated that the Commonwealth may receive approximately $3 billion through these funds," according to the Afaaf report.
Meanwhile, CDBG funds, earmarked for permanent projects for damaged housing, businesses and infrastructure, have barely been disbursed. Of the $20 billion allocated, under the purview of the U.S. Department of Housing and Urban Development (HUD), $1.5 billion have been obligated and less than $400,000 have been disbursed. Congress also specifically allocated $2 billion in CDBG funds for improving the electricity systems in Puerto Rico and the U.S. Virgin Islands, but no funds have been obligated in this area so far.
Despite several requests from THE WEEKLY JOURNAL, local FEMA officials declined to comment for this story.
However, FEMA has issued a press release, noting that during the week of Dec. 6-12, an additional $5.4 million had been obligated for 44 recovery and reconstruction projects for Puerto Rico. These projects include more than $2 million for repairing highways and bridges; more than $1.3 million for emergency protective measures; some $909,000 for debris removal; about $510,000 for repairing buildings and equipment; and an estimated $390,000 for municipal governments to help them cover administrative costs.
In November, FEMA said nearly $18.5 million in additional funds were obligated for 115 projects on the island. These included over $6 million for emergency protective measures; about $5.5 million for repairs to roads and bridges; some $3.7 million for debris removal; an estimated $853,000 for repairs to public buildings and equipment; and more than $718,000 for repairs to water control facilities.
FEMA works with the island's Central Office for Recovery, Reconstruction and Resilience (COR3) through the federal agency's Public Assistance program.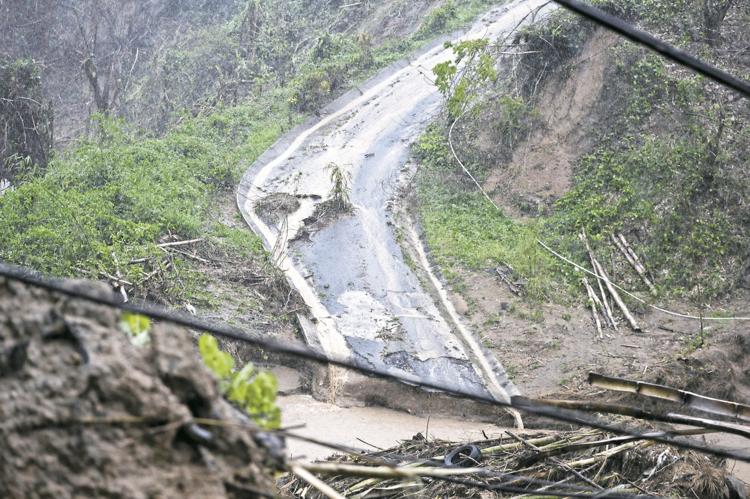 "The focus of FEMA and COR3 remains prioritizing the obligation of funds to municipalities for eligible costs related to hurricanes Irma and Maria in order to help communities recover," the federal agency said in a statement.
"Many of the projects during this phase of recovery are for architectural and engineering designs, which could lead to opportunities to receive additional funds for large projects in the future. These funds help reduce the 'damage-rebuild-damage' cycle that arises by restoring structures to the conditions they were in before the disaster," FEMA said. The work also ensures that the island's infrastructure is in the "best condition" to resist the impact of another storm.
FEMA also explained that emergency protective measures "are actions taken to eliminate or reduce in an effective manner immediate threats to life, public health or safety, as well as other significant damage to public or private properties."
Puerto Rico in Waiting Mode
Economist José J. Villamil said Puerto Rico's economy during the next five years depends on the arrival of federal reconstruction funds. In a recent article commissioned by Banco Popular, he said an estimated $8.2 billion in CDBG funds that are still being held by HUD, "should be available in the next few months," meaning 2020.
He indicated that Puerto Rico will have to wait longer for other CDBG funds, as "the rest, until completing the $20 billion [earmarked], will take longer and we will have them possibly in 2021 or 2022," said the chairman and CEO of Estudios Técnicos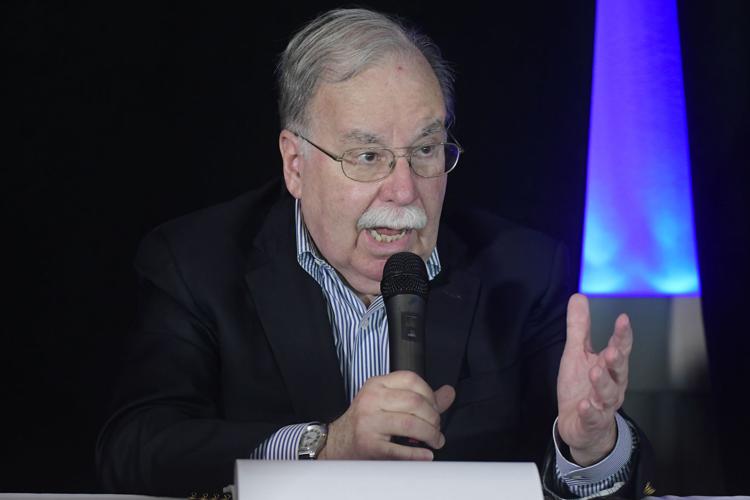 The aim of the federal reconstruction funds is for all of Puerto Rico to benefit, but Villamil noted that several industries should get a bonanza, once all the funds have been released.
"The construction, retail and construction materials sectors are the ones that benefit the most from these funds. However, the largest proportion of the construction projects started by FEMA and the U.S. Corps of Engineers were worked on by foreign companies [outside of Puerto Rico]," he said. "Therefore, the Financial Oversight and Management Board indicates in its fiscal plan that only 13 percent of federal [recovery] funds will impact the economy."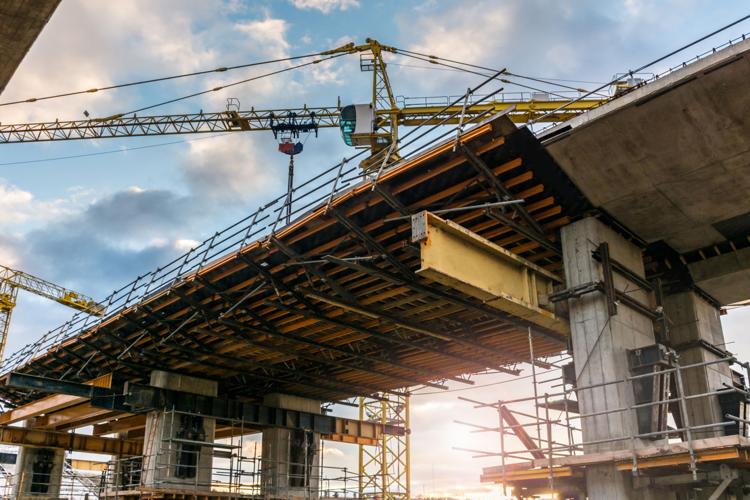 A Different Narrative From HUD
President Trump and other federal officials have cited concerns about corruption and mismanagement in Puerto Rico, but it should be noted that only FEMA federal officials have been charged with corruption, related to a contract to restore the island's electricity grid. 
Although the bulk of the CDBG funds are stuck, so to speak, HUD recently allocated another $277 million for the island, citing its "continued support" for 15 states and four territories that have been hit by natural disasters.
"Today, we take another important step to ensure those hardest-hit by recent disasters can fully recover," said HUD Secretary Ben Carson in a statement. "The grants awarded today will help these local communities continue the recovery process of rebuilding their homes, restoring their businesses and repairing their critical infrastructure."
When those funds will be disbursed still remains to be seen.
"Now, let's concentrate on the fact that the government of Puerto Rico can, in an expedited manner, complete the documents and plans necessary for HUD to disburse the funds, and in the same way, that the federal government leaves bureaucracy aside and expedites the disbursement of these and other funds already approved to move the recovery of the island forward," said Resident Commissioner Jenniffer González.
While González and other Puerto Rico government officials have been lobbying HUD to release the CDBG funds, Congress is now withholding millions from the federal agency for "illegally" delaying billions in disaster aid to the island, according to a report by Newsweek.
A provision in the massive 2,371-page, $1.4 trillion budget before Congress denied HUD $19 million until the hold on Puerto Rico's federal aid is lifted.
"We're determined to show that we're serious about this and we're using the tools we have," Rep. David Price (D-NC) told Newsweek. He is the chairman of an appropriations subcommittee that has been battling with HUD over the funds for Puerto Rico. "If this administration is going to behave in unprecedented ways to hold up legitimate processes, we're going to have to figure out ways to influence that. It's just as simple as that."
According to Newsweek, "HUD has withheld the Puerto Rico aid by refusing to release what is essentially the guidelines for how the island nation can begin the process of applying for the money, which starts by submitting a mitigation plan for approval."