In the beginning, it was considered a mark of subversion or deviance reserved for rebels and outcasts. But over time, the tattoo has evolved into a popular form of self-expression and art. Any doubts?
Check the calendar.
A few years back, July 17 was declared National Tattoo Day to recognize the history and the artists dedicated to etching ink permanently on the skin. Almost a month later, on August 14, National Tattoo Removal Day is celebrated to support the men and women interested in removing their unwanted ink.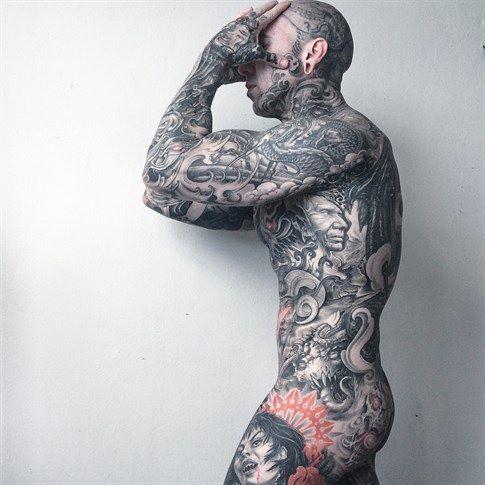 While they aren't paid holidays, these observances acknowledge a practice that has grown by leaps and bounds over the past few decades. Look around. You can't walk a block without running into somebody adorned with a tattoo.
The craze over television shows like Ink Master, Tattoo Fixers, Inked, Miami Ink and Epic Ink also demonstrate how tattooing has broken through the threshold of taboo into the realm of popular culture and everyday life. Even the prime minister of Canada, Justin Trudeau, has a Haida raven tattoo on his left shoulder; American lawyer and diplomat Caroline Kennedy has a butterfly on her arm; and couples are getting wedding ring tattoos to pledge their love and alliance.
About three in 10 Americans have a tattoo, according to the international research company IBIS World. However, this number climbs to nearly five out of 10 among millennials. In the United States alone, the tattoo artist industry is expected to generate close to $2 billion in revenue this year and grow 4.6 percent. It also generates 54,400 jobs in 47,832 businesses around the country.
In Puerto Rico, statistics about this emerging sector are scarce.
Data from the Health Department shows that 550 tattooists are enlisted in the Dermatograph Artists Registry. Only 350 are active. Ninety tattoo shops are registered (more than the 78 municipalities that divide the island). Sixty are in operations.
Estimates of boricuas with ink don't exist, but influential figures like the senator and Independence Party gubernatorial candidate Juan Dalmau, Amárilis Pagán Jiménez, the director of the women's organization Matria, mixologist Nicole Fas and singers Kany García, Ileana Cabra, René Pérez and Ricky Martin have eye-catching tattoos.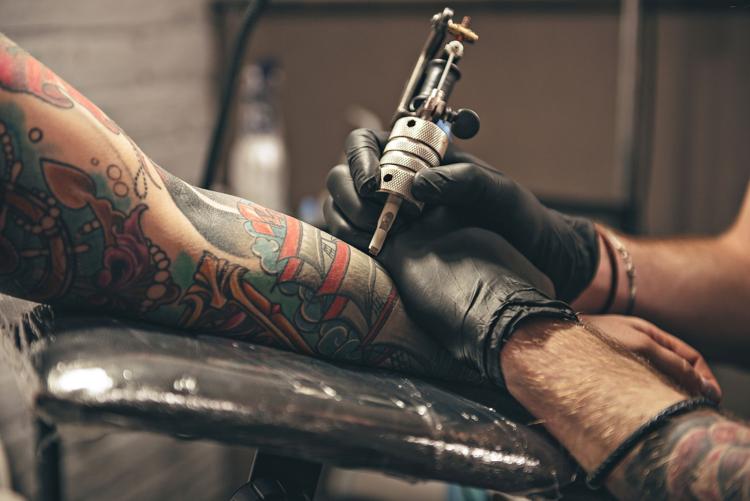 Three years ago, event promoter Jafet Santiago noticed the trend and decided to put Puerto Rico on the map creating the International Puerto Rico Tattoo Convention, a venue where artists and ink aficionados could meet. This year over 160 tattoists will turn the Convention Center in Miramar into an alluring tattoo shop. The list of artists includes Big Meas, Juvel "Fibs" Vázquez, Jen Carmean, Jennifer Trok, Megan Hoogland, Josh Payne, and locals Juan Salgado, Carlos "Skills" Rivera, Gerardo Marzan, Yanka and Luiyi, among others.
"We have tattooists from Australia, Italy, Spain, Mexico, New York, Los Ángeles and Puerto Rico," Santiago told THE WEEKLY JOURNAL. "People interested in getting a tattoo can schedule the appointment prior to the event contacting the artist through social media. We also have walk-ins."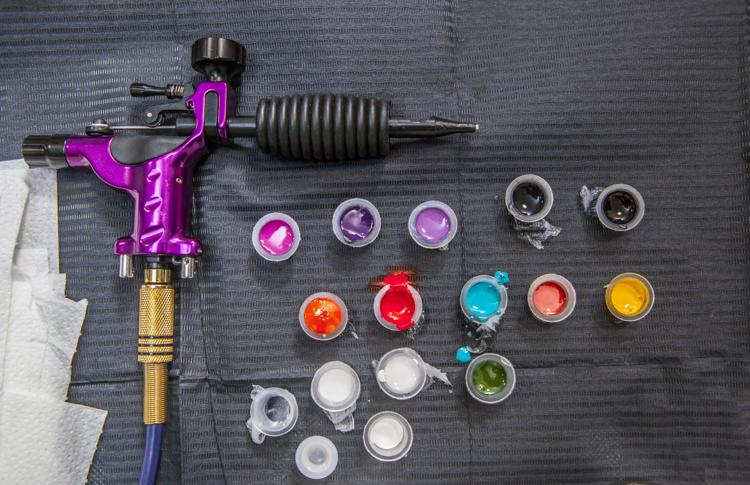 Fans interested in participating in one of the 20 competitions can purchase a daily pass for $20 or a three-day pass for $35. Some of the contests include crowning the best traditional, neo-traditional, new school, best lettering or best Biomech tattoo.
Last year, a survey conducted by German-based firm Dalia Research discovered that Italy has the highest percent of tattooed people at 48 percent. Followed by Sweden with 47 percent, the U.S. with 46, Australia and Argentina with 43 percent.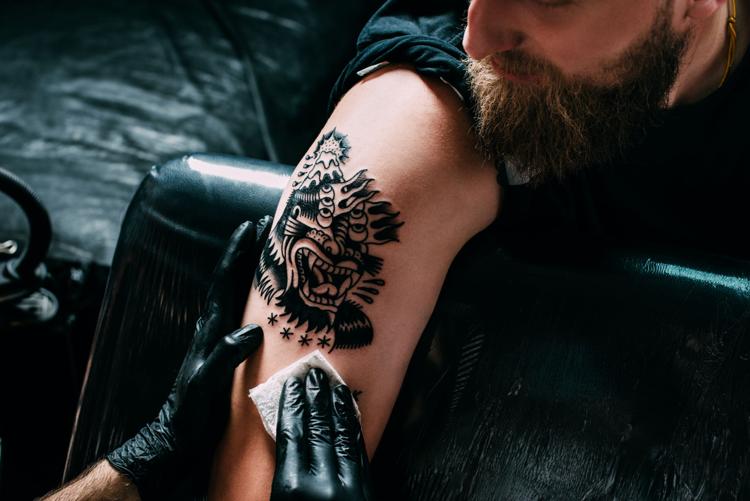 The global study also found that tattoos are also more popular among those with higher levels of education (32 percent) than those with lower levels (26 percent). And contrary to popular belief, more women (40 percent) than men (36 percent) have tattoos.
By juxtaposing traditional notions of womanhood with non-conforming sexualities and gender identities, "Anarchy and Dialectic in Desire" reenvisions the canon and refutes enduring social myths about the body and gender
Commenting on the convention's demographics, Santiago remarked that he's observed an increment in women attending the event to get inked as well as a spike of women followers in social media. "This was an industry dominated by men, but we have seen the change. I think that women's interest in tattoos has helped the industry become mainstream."
But they are more than an expression of art or an exercise to reclaim the body, tattoos are also leaving a dollar mark.
"This event is undoubtedly a very important one for the Puerto Rican economy, with an impact on hotel and Airbnb reservations estimated at half a million dollars ($584,000)," indicated Santiago, head of Sparkof Entertainment.
This number, according to the promoter, only contemplates the artists' stays on the island during the event. It doesn't add up the people that fly-in to get tattoed or other ripple effects.