When members of former Gov. Ricardo Rosselló's cabinet were jumping ship last summer, Iris "Chiqui" Santos did the opposite.
After previously turning down the job of director of the Office of Management and Budget (OMB), she accepted the position in the midst of mass street protests that eventually toppled his government... and doesn't regret it.
"I believed that there was a need for an OMB director; I could do the job. I could pursue the changes that needed to happen and I made a commitment to myself that I would be supportive moving forward. I believe that you are at a position in time for a reason. I do believe that God works in mysterious ways," Santos told THE WEEKLY JOURNAL.
Five days after the appointment, Rosselló announced his resignation, becoming the first governor in the history of Puerto Rico to step down before the end of his term.
However, this was not the first time that Santos swam against the tide.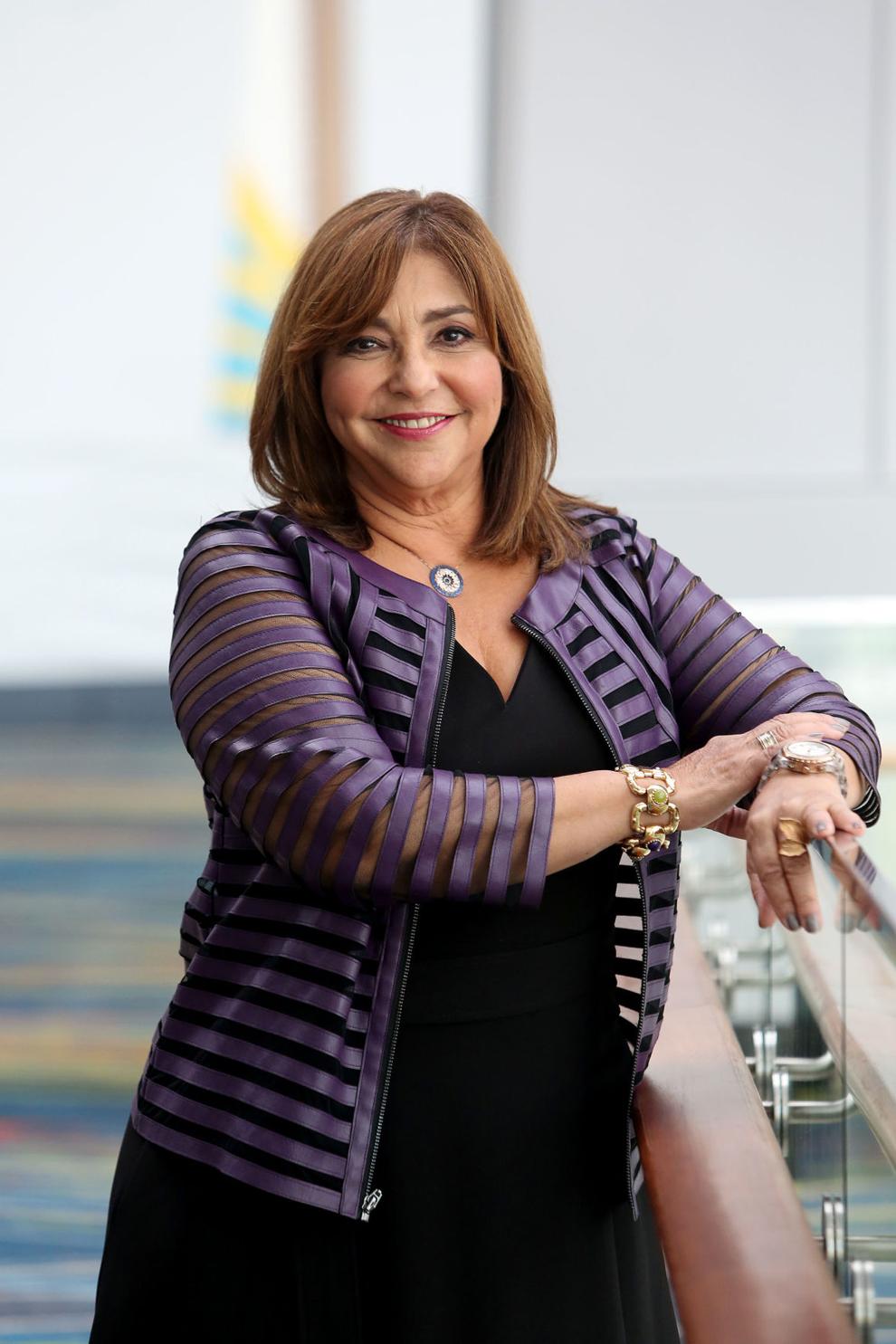 In 1981, a year after graduating from the University of Puerto Rico in Mayagüez with a degree in Computer Science, she applied for a general laborer job at Hewlett-Packard (HP) in Aguadilla. The job called for a person to select the pieces that another worker would assemble and turn into a keyboard, a monitor or computer.
"It was a job in a warehouse, as a material handler. It was a job done by men, a job that didn't earn much. They told me 'we can't give you the job because you are a woman. This is a guy's job, plus you are overqualified'. I kind of convinced them that I wouldn't be doing that job for long and they hired me," Santos recounted grinning broadly.
She was spot on.
Three months later, she began her ascent up the corporate ladder until becoming the first Latina vice president and general manager of the manufacturing products division of the inkjet cartridge plant. After 27 years of service, Santos retired in 2008.
"Many people ask me if I could have grown more or if there was a glass ceiling, I don't believe there was. I think you can overcome that. I was just a woman that happened to have a job that was mostly done by men," indicated Santos.
Retirement didn't last long for the Puerto Rican born in Manhattan but raised in Mayagüez. This mother of three boys worked as a consultant, and spent a year working in Costa Rica before returning home.
"I was fully retired for a year and then Maria happened... That December, I was approached by people that were working with the reconstruction, on the recovery side. They asked me to join them," Santos recalled.
She accepted the proposition out of a sense of duty. Initially, Santos worked for the Governor's Authorized Representative (GAR) Office under José Iván Marrero. "It was a very interesting [job] interview. Marrero told me all the reasons why this job wasn't the best job in the world because  of how challenging it would be. I thought to myself, 'oh well challenging is good'."
"[Hurricane] Maria was terrible but a the same time the silver lining behind Maria is this great opportunity for us to rewrite our story... So that excited me. The way I saw it; if we have all this money that is going to come to us, and we are going to have the opportunity to rebuild resiliently, then we should define a strategy to do that. Let me be part of understanding what our economic development strategy is going to be and be sure that we redesign for that."
From the office of the GAR, Santos moved to the OMB and later assisted Marrero when he became Rosselló's advisor. Then, she was approached again to serve as the subdirector of OMB.
"I never thought I would work in government. I started working for the GAR and ended up in OMB. I am pulled back to OMB after I leave and after thinking about it, I was like, 'God wants me here'," she said.
COR3 says that the recent political events have not stopped recovery process
Almost four months into the job, Santos exudes confidence as she recognizes the challenges and limitations of working under the Financial Oversight Board and within the confines of a fiscal plan.
"You have a fiscal plan. We committed to that. Since coming in, Wanda Vázquez, the governor, has pursued a strategy of transparency and collaboration with the board. We are going to fight for those things that are critical and important, but we are also going to partner with them so that they can understand what our needs are, and for us to understand what is behind the numbers in those plans."
To respond to the changing role of the office, she said the OMB has become a mediator or "defense lawyer" of sorts between the Oversight Board and the agencies. "We help them prepare their case so that they can present their [budget] redistribution, their request to the board in such a way that it can be approved."
And, for now, Santos plans to continue steering the boat into the harbor. "My commitment to the governor is to be here for as long as she needs me."