It is no secret that Puerto Rico's location in the Caribbean makes the island very vulnerable to the impact of climate change. The Caribbean has long suffered from hurricanes, but today, these severe weather events, along with rising temperatures, droughts and sea level rise are threatening the economic development of Puerto Rico, as well as other islands in the Caribbean. Meteorologists worldwide have recognized and anticipate tropical storms and hurricanes will increase in strength and number in the coming years, threatening the economies of the region.
The costs of climate change are high, as the island knows far too well after its experience with Hurricane Maria in Sept. 2017. Besides the extensive damages to homes and agricultural crops, the island's electrical infrastructure was brought virtually to a standstill, with many areas in Puerto Rico without power for months at a time.
All told, Maria caused more than $90 billion in damages to the island, according to government figures. And Puerto Rico is still recovering more than three years later.
Recently, Congress held a hearing on climate change on the Insular Areas of the United States, which include Puerto Rico, the U.S. Virgin Islands (USVI), the Northern Mariana Islands and Guam.
The Insular Areas are at the front lines of the climate change crisis, according to a statement issued by U.S. Rep. Raúl Grijalva (D-Ariz.), who chairs the U.S. House Natural Resources Committee, which oversees the U.S. territories. "These areas face sea level rise, coastal erosion, temperature increases, and droughts, just as the rest of the United States, and struggle with unequal access to federal programs, an over-reliance on petroleum, and out-of-date infrastructure that often does not meet hazard mitigation codes," he explained.
As such, Grijalva said it is important for Congress to analyze how the territories should plan, mitigate and adapt to climate change. Grijalva has issued an Insular Area Climate Change Act of 2021 discussion draft, that would:
• Create an Interagency Task Force to identify ways to provide greater access to climate change-related federal programs to the U.S. territories;
• Establish an Office of Insular Area Energy Policy and Programs within the Department of Energy to centralize and expand federal energy programs in Insular Areas; and
• Create multiple grant programs to invest in renewable energy and sustainable infrastructure in Insular Areas.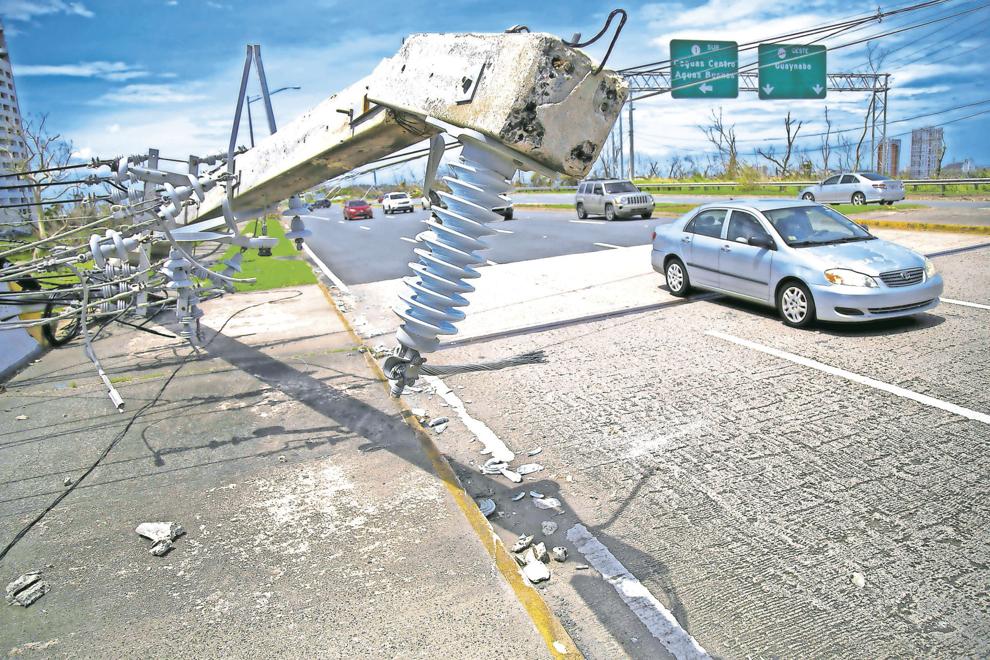 Dire Warnings
During the hearing, meteorologist Ada Monzón, who is a member of the Puerto Rico Climate Change Committee, testified that the congressional focus is long overdue. "[O]ur islands are already victims of climate change and are in a very vulnerable position compared to other countries in the world. Changes due to climate change are already evident along our coasts due to sea-level rise and coastal erosion, in the temperature and rainfall records, in the impact to our corals and marine ecosystems, in our health system and economic development, and in our response and recovery to catastrophic events," she said.
Monzón noted that scientists around the world have demonstrated that our global temperatures (air and sea surface) are rising in an unprecedented manner. The average temperature of the Earth was 57°F between 1951-1980. Last year (2020) it was 58.76°F (1.76° F above average). Models also project that if there are no actions to stop the greenhouse gases, there will be an alarming rate of increase of temperatures: by 2030 more than 2°F, by 2050 up to 4°F,and by 2100 up to 9°F.
"Under these conditions, there will be direct and indirect effects on organisms, hydrological cycle, maximum temperature records, decrease in agricultural productivity, changes in habitats and wildlife distributions, risks to human health such as stroke and cardiovascular diseases, which are the primary causes of death most associated with elevated summer temperatures, especially in vulnerable populations, and the quality of life on Earth will significantly decrease. Life, as we know it today, will not end but will be significantly different," Monzón said.
Meanwhile, sea levels have been rising. Since the middle of the 20th century, relative sea levels have risen by about 0.08 inches per year on average along the coasts of Puerto Rico and the USVI, she added. However, rates have been slowly accelerating since the early 2000s, according to the Fourth National Assessment for the Caribbean Region. Under extreme scenarios, relative sea levels are projected to rise (compared to levels in 2000) by: 2050: up to 2.8 feet respectively, by 2050; and up to 10.2 feet by 2100.
Hurricanes are another issue of concern. According to the National Oceanic and Atmospheric Administration (NOAA), hurricanes are becoming stronger, and climate change is making these storms more intense and destructive. "Warming has increased the likelihood of a hurricane developing into a Category 3 or higher by about 8 percent a decade, and the trend line for this type of hurricane is up. As warming continues, the likelihood of having more intense storms and moving slower can have an enormous impact on life and property. Now we are preparing for the next hurricane season in three months," Monzón said.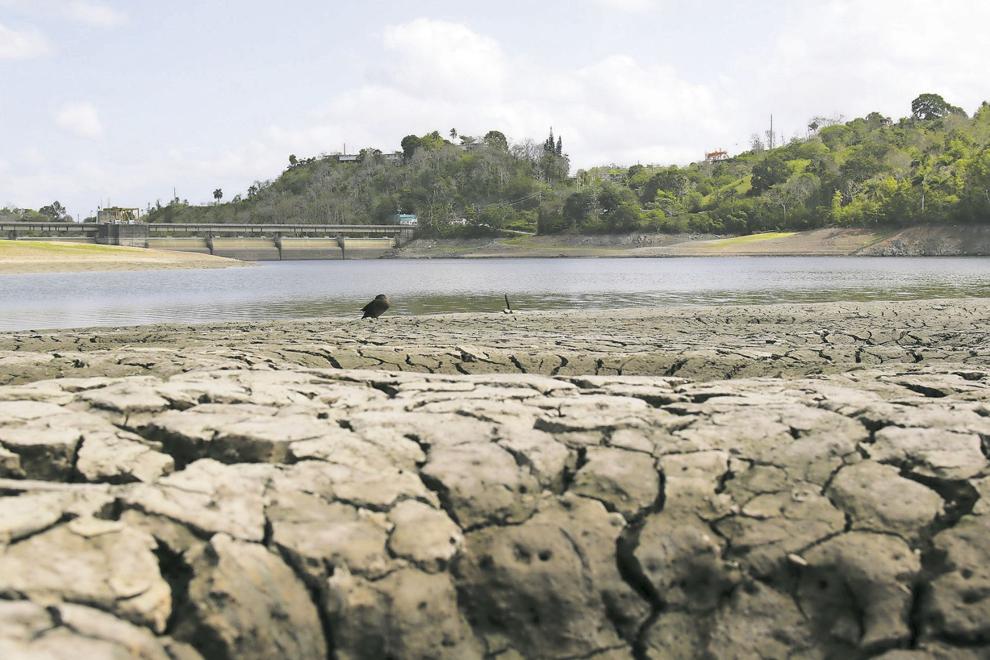 A COVID Pause on Emissions
Although the coronavirus pandemic put a temporary stop on the world economy in 2020, as lockdowns meant people stayed home, factories were shuttered and airlines were grounded, carbon emissions are rising again. Global energy-related carbon dioxide emissions rose slightly in December compared with the same month of 2019, indicating the sharp drop seen due to the pandemic was short-lived.
Figures released by the International Energy Agency (IEA) show emissions from the production and use of oil, gas and coal were 2 percent higher in December 2020 than a year earlier, according to The Associated Press. The Paris-based intergovernmental agency said a resurgence in economic activity coupled with a lack of clean energy policies mean many countries are now seeing higher emissions than before the coronavirus pandemic.
"The rebound in global carbon emissions toward the end of last year is a stark warning that not enough is being done to accelerate clean energy transitions worldwide," said the agency's executive director, Fatih Birol. "If governments don't move quickly with the right energy policies, this could put at risk the world's historic opportunity to make 2019 the definitive peak in global emissions."
Scientists have previously calculated that emissions of carbon dioxide, the main greenhouse gas responsible for global warming, fell by 7 percent during the full year 2020 as people stayed at home because of the pandemic, AP reported.
The U.N. Environment Program has said such a decline would be needed every year for the next decade if the world is going to stay on track to meet the Paris climate accord's goal of keeping average temperatures from rising by 2°C (3.6 °F) — ideally no more than 1.5°C (2.7°F) — compared with pre-industrial times.
The IEA figures suggest that is unlikely to happen. "Our numbers show we are returning to carbon-intensive business-as-usual," Birol said. "These latest numbers are a sharp reminder of the immense challenge we face in rapidly transforming the global energy system."
IEA figures show that China was the only major economy whose emissions grew in 2020, while those in the United States fell by 10 percent compared to 2019, according to AP. By December, U.S. energy emissions were close to the levels seen in the same month of 2019, the agency said, attributing this to economic recovery and greater coal use due to higher gas prices and colder weather.
U.N. Secretary-General Antonio Guterres made a renewed push to end the use of coal, the most polluting fossil fuels. "Phasing out coal from the electricity sector is the single most important step to get in line with the 1.5-degree goal," he said at the launch of a new online dashboard tracking the world's 6,601 coal-fired plants.
Guterres called on governments and businesses to cancel all planned projects for coal mines and power plants, and for the richest countries to put forward a timeline before this year's global climate conference for phasing out existing sites.
Red Alert from Environmentalists
Amnesty International Puerto Rico and Sierra Club Puerto Rico are preparing for the Global Climate Strike Day on March 19, to demand "immediate and concrete action" by governments in response to the climate crisis.
Among the issues they want to highlight, as part of the Climate Action Now campaign, is to take immediate action on three "urgent elements" on climate governance. According to the two organizations, these are:
• Make sure public funds respond to the crisis. "We have a unique conjuncture [in Puerto Rico]: millions of dollars in mitigation funds for infrastructure, research, database creation, jobs and recovery. The use of these funds requires a common thread on the climate issue and social and racial justice."
• That legislation be passed so that land use planning responds to sustainability in the face of climate change. "The current Joint Permit Regulation will worsen the crisis. It is vital to repeal them and begin a broad process for a new regulation [that is sustainable]."
• That legislation be passed that will protect Puerto Rico's coastal areas. "We already see the impact of the increase in sea level on our coasts. In other places they are preparing to protect the coasts while here construction continues in the maritime terrestrial zone. It is time to stop the destruction of our shores and beaches. Our communities, properties and essential infrastructures are at risk."
"What we need now are not false promises. The climate crisis is here and the most affected people and communities have to deal with floods, displacement, deforestation, air pollution, food insecurity and loss of homes. Our lives depend on immediate action," said Hernaliz Vázquez Torres, of Sierra Club Puerto Rico.
The two organizations said people who want to join the March 19 event can send an email to acciónclimaticapr@gmail.com.