With so many Americans – and Puerto Ricans - experiencing reduced hours, furloughs and job loss, the coronavirus pandemic has taken a toll on the health and livelihoods of so many people. No wonder that many people have turned to the gig economy to make some extra income, especially now that the weekly $600 federal-unemployment stimulus bonus has ended.
José has been working as an Uber Eats driver for several months now. He says he has no complaints and make around $8 - $12 an hour after deducting gas and other expenses. "The tips are what really help. I usually get at least a 10 percent tip on an order, sometimes more if it's a big order," he said.
José was a general laborer for a construction company, but many projects are still "slow," he said, so he will stay with Uber Eats until things pick up again.
Jonathan is an all-around handyman and has seen his work jump in recent months. "More people are calling me to fix things – the toilet, the kitchen sink, the doors… With people mostly at home, I guess these things around the house break down more often," he said. "I am making more money now than before COVID."
Jenssen has been an Uber driver for about six months and said rides have picked up since the local economy reopened more businesses. "It was so slow before, some days there was nothing. One day I picked up someone in Barrio Obrero and took them to Guaynabo. I only got $5 for that," he said.
Like so many other people, he has survived these tough months, thanks to the federal stimulus payments. Jenssen applied for the Pandemic Unemployment Assistance (PUA) and received about $1,500, plus the $1,200 stimulus payment. "I even got some money for my daughter, who I support… Now I am back at work," he said.
Ana is a teacher and makes extra income these days, working for a call center, with the added advantage that she can work from home. "The pay is fine, $12 an hour; it's extra income and I can do it from home. I don't have to leave home, so that's a plus," she said. "It's part time, 20 hours a week, and I have flexible hours." The only negative she sees are the irate customers that she often has to deal with. "They yell and scream at you. It's not an easy job."
Miguel – not his real name – was a journalist, working for a local Spanish daily. However, he was laid off not too long ago and is now focusing on freelance work, such as writing press releases for public relations firms. "It is much better to say freelancer, or even self-employed, than unemployed. There's a big difference," he said.
In the long run, he hopes to return to a full time job in journalism, if not in Puerto Rico, then the mainland U.S., he said.
These are some of the people that THE WEEKLY JOURNAL spoke with about their experiences in the gig economy. They are not alone, as data from stateside firms indicate that more and more people are resorting to self-employment as a way boost their incomes during the coronavirus pandemic.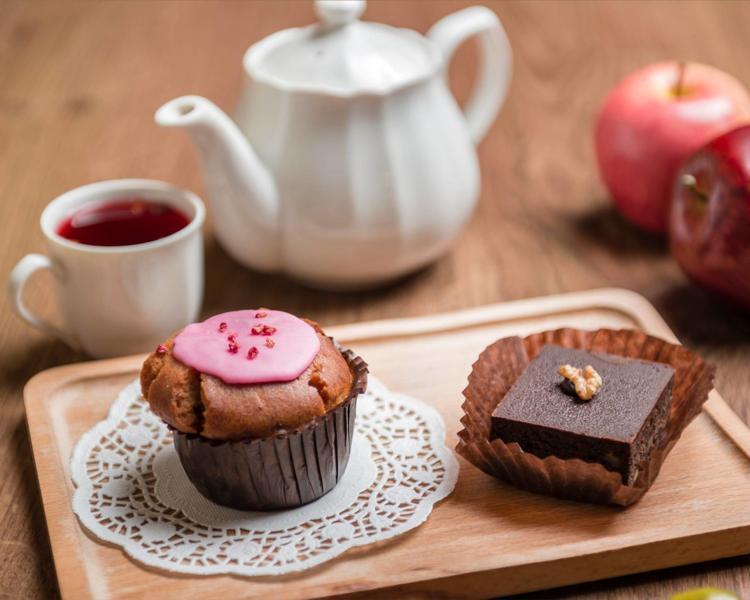 Higher Unemployment Projected
Recent figures underscore the need for gig employment during these times. With a lower labor-force participation rate and fewer people looking for jobs, the percentage of unemployed workers was 7.3 percent in July, a figure below the 8.8 percent reported in February, the month before the islandwide lockdown due to the coronavirus pandemic, according to the Puerto Rico Labor Department's August report on Employment. As of press time, the September report had not yet been released.
However, the Labor Department warned that if workers who are employed but not working were to be counted as unemployed, the unemployment rate would have doubled and a little more.
"If workers who had a job but were not working were classified as unemployed, the unemployment rate would have been higher than reported. Using historical data, an analysis of this context would put the July 2020 unemployment rate at 16.6 percent," the agency said.
Meanwhile, in the case of those who said they were self-employed, in July there were 177,000 people in Puerto Rico, representing an increase of 7,000 from the previous month.
The island's labor-force participation has been stable for years, at roughly 40 percent.
Demand for Gig Work Increased by 25 Percent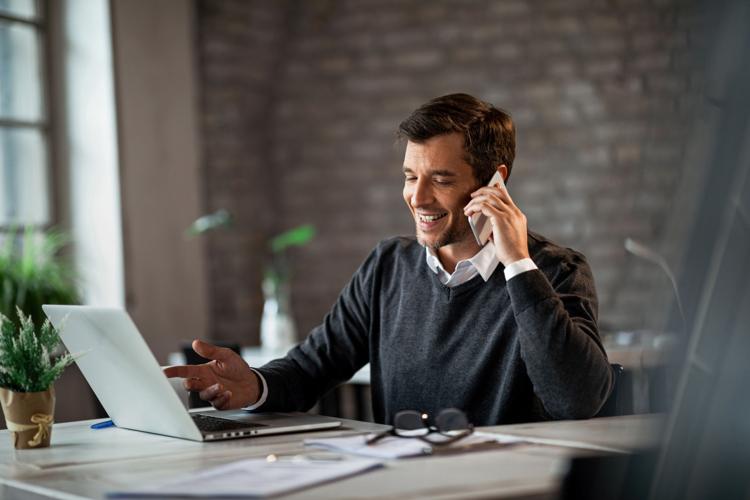 According to data sourced from GigSmart, a staffing company connecting businesses seeking labor with available workers, demand for its gig economy apps has increased by 25 percent since the virus was declared a national emergency in the United States on March 13, 2020.
GigSmart's two apps, Get Workers and Get Gigs, leverage user location data and skills matching to connect businesses with short-term labor needs to skilled, temporary workers.
Since the start of the pandemic, several skills have experienced significant increases in their hourly pay rates for the mainland U.S. Furniture Movers, Warehouse Laborers and Handymen all experienced pay bumps north of $5 per hour. Furniture Movers topped the list, earning $8.17 more per hour.
Overall, the average Get Gigs Worker's hourly pay stateside is just shy of $22 per hour, up from $17 per hour from the period before COVID-19.
In addition, the top five most requested skills in GigSmart Gigs during COVID-19 have been Warehouse Labor, Moving Van Driver, Laborer, Packer and Loader.
"The increase in hourly pay and skills demand in our apps closely aligns with the overall shifts our economy is experiencing during this crisis. In essential businesses like warehouses, the demand for more workers has led to increases in their hourly pay," said Rich Oakes, president of GigSmart. "We're also serving more residential requests as a result of Americans spending most of their time at home."
Not surprisingly, the skills experiencing a drastic reduction in usage during COVID-19 closely align with the industries hit hardest. The skills with decreased demand include those in the hospitality industry, such as Hostess, Food Prep Worker, Bartender, Retail Merchandiser and Stocker.
Online Presence is Important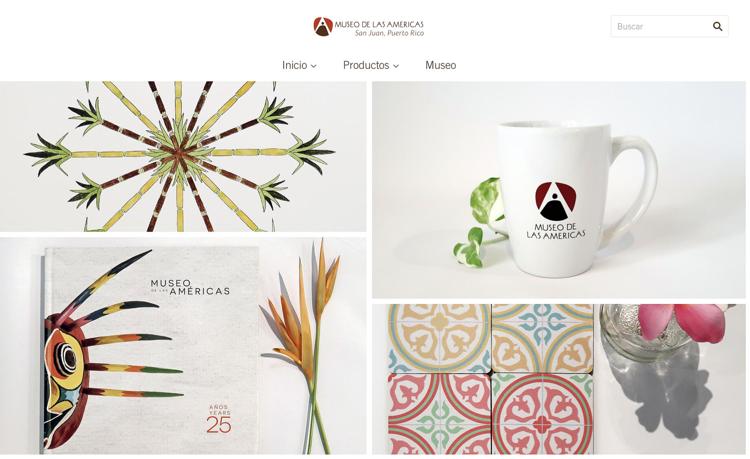 The experience of GigSmart highlights another key change in the gig economy: more and more people are going online to look for jobs and/or market themselves and their skills. This is particularly important for artists and artisans who need public exposure to help sell their creations.
Taking note of this new phenomenon, the Museum of the Americas has launched an online store (www.tiendadelmuseo.org) to help promote the unique works of local artists and artisans.
"In these moments when the creative community is adapting to new ways of staying connected to its audience, we want to be an alternative to acquire Puerto Rican creations and other interesting items from the Museum of the Americas that can only be found in its store, without having to leave your home," said María Ángela López Vilella, executive director of the museum.
Among the items that art lovers can find include saint carvings of the Orta family, illustrations, children's books and one-of-a-kind jewelry. "This is an opportunity for the public to acquire beautiful and non-traditional objects and gifts, while supporting the Museum of the Americas in its continuing cultural work," she added.
Stateside, a low-fee website for independent artists has become a popular website for people who want to support all things local. "Just Artisan" is a global marketplace for independent artists, crafters and makers to sell their handcrafted goods. In order to keep the marketplace truly handmade, the platform has banned all mass-produced and resale goods.
Fans of one-of-a-kind handmade art, housewares, clothing, and much more will find a robust marketplace for browsing incredible handmade wares from talented makers around the globe. The store features something for every member of a household, from collectible art to everyday items for home and kitchen, food and drink, furniture, apparel, jewelry, and items for kids and pets.
"With Just Artisan, I wanted to build a fair, transparent, vendor-centric marketplace with not only the most competitive fees but also a wealth of support resources designed to strengthen each vendor's business," said platform founder Marcello De Lio.