Almost three years after the first medical marijuana dispensary opened in Puerto Rico, the medical cannabis industry is blossoming into a fertile enterprise, generating a monthly average of $4 million in sales, despite a few setbacks.
Since its inception until last August, sales and services reported to the government amount to $128 million, with businesses paying $13.9 million for the sales and use tax (IVU by its Spanish acronym), according to the Treasury Department. So far this year, tax revenues from medical marijuana have increased by 127.5 percent.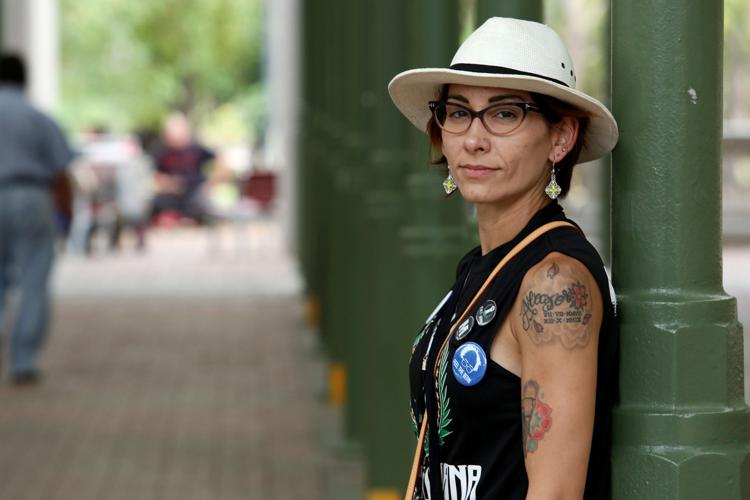 "It's definitely a good time for the industry," President of Puerto Rico Legal Marijuana Goodwin Aldarondo said. "The industry has matured and is growing exponentially. Each month we're adding close to 10,000 new patients and that is a conservative number."
Up-to-date statistics from the Medicinal Cannabis Office show that 101 dispensaries across the island serve a population of 112,363 registered cannabis patients, concentrated mostly in the northeast section of the island.
"Dispensaries that have been around for one year or longer are generating sales between $100,000 to $300,000 a month," noted Aldarondo, whose firm specializes in cannabis law and education. "Each operation needs at least five to eight employees, and that is only taking into account dispensaries, cultivators and manufacturers. The industry creates thousands of direct jobs."
Teresita Santiago Lebrón, president of the Chamber of Commerce Cannabis and Hemp Committee told THE WEEKLY JOURNAL that the medical cannabis sector on the island compares head-to-head with similar initiatives in the United States.
"We had an advantage. Puerto Rico had a robust manufacturing and pharma industry, so having all these professionals and that structure helped us establish the program," indicated Santiago, founder and CEO of El Morro Technologies.
The local medical marijuana industry is expected to generate $100 million in new tax revenues by 2020 and create 20,000 jobs, according to Puerto Rico government data.
It's not just Puerto Rico that's in the midst of a weed craze. Cannabis legalization is a worldwide trend. Last year, New Zealand passed a law to make medical marijuana widely available and next year it will vote on legalizing recreational cannabis. Jamaica, Uruguay and Canada embraced recreational cannabis, while Argentina, Chile, Switzerland, Greece and Italy liberalized their laws to adopt medical marijuana programs.
Legal cannabis is also the fastest-growing trend in the United States. Thirty-three states approved laws for the use of marijuana as a physician-recommended therapy for treating certain health conditions and symptoms. Another 11 states -like Colorado, Oregon and California- made it legal for recreational purposes.
In the U.S., sales of medical cannabis are expected to grow at an 11.8 percent rate, from $5.1 billion in 2017 to an estimated $12.5 billion in 2025, according to industry analytics firm New Frontier Data. Recreational sales, on the other hand, are expected to spring up at 18.4 percent, from $3.2 billion to $12.5 billion in 2025.
"The cannabis industry can be a positive contributing factor to growth at a time of decline," stated Santiago of an enterprise that could pour much-needed revenue into government coffers.
Hemp Programs Germinate
With the therapeutic weed in bloom, the Puerto Rico government is already planting the seeds for another cannabis-related industry: hemp. Eight months after former Gov. Ricardo Rosselló signed an executive order to promote this sector, following the federal approval of the Farm Bill last year, and highlighted its potential for economic development, the local Department of Agriculture issued the first licenses, while it works on the state plan it must to submit to the federal government in December.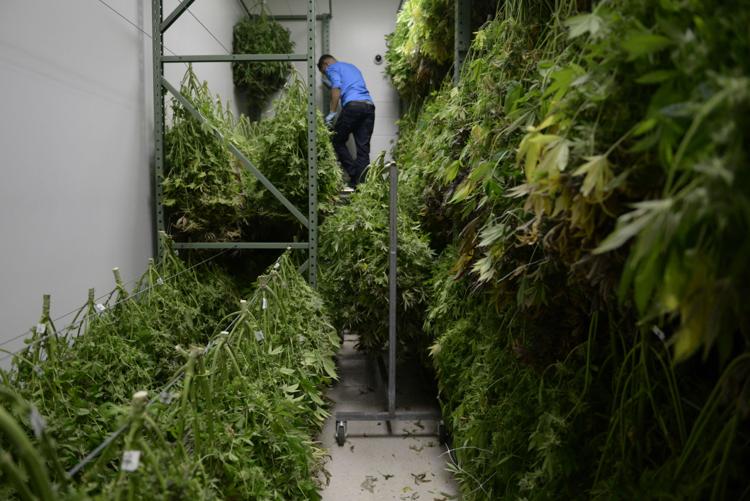 "Once the state plan is approved, we have the green light to start growing hemp," Santiago indicated. "Thirteen licenses for research and development and three for the manufacturing were already issued. We could begin cultivating as soon as Jan. 2020."
While marijuana and hemp are in the same family, both plants have different properties. Hemp is a variety of cannabis that contains 0.3 percent or less THC (tetrahydrocannabinol), the main intoxicating ingredient in the plant. Hemp seed can be eaten raw or turned into milk. The stem can be transformed into fiber, clothing, building material, plastic and composite materials, jewelry, animal bedding and even biofuels. After the legalization of commercial hemp production in 2018, which is expected to generate $1.9 billion by 2022, over 40 states have established commercial or pilot hemp cultivation programs.
Carmen Yulín Cruz Soto is running for Puerto Rico governor for the minority Popular Democratic Party (PDP) in the 2020 elections
"Among farmers, I see more openness towards working with hemp. The government is looking at the model implemented in Kentucky as a possibility," commented Santiago.
Medicinal Cannabis Hurdles
Despite the growing acceptance of legalized marijuana, the possession and sale of marijuana remain illegal under local and federal laws, forcing banks to shy away from doing business with legal marijuana enterprises for fear of prosecution or government interference.
To address this issue, last month, the U.S. House of Representatives passed the Safe Banking bill with bipartisan support, now awaiting debate in the Senate.
Meanwhile, on the island, one credit union, Tu Coop, offers limited banking services. For now, the medicinal cannabis industry runs basically as a cash-only business. Companies are still grappling with the implications of medicinal marijuana in the workplace, drug-testing policies and labor protections for cannabis patients like the one approved by the Municipality of San Juan that prohibits retaliation or discrimination against cannabis patients.
Amidst these stumbles, lawyer and cannabis activist Shadiff Repullo denounced the revocation of Free Juana's six licenses by the Medical Cannabis Regulatory Board, which allegedly occurred without a proper investigation. The foundation is the only organization offering the weekly courses needed to work in the industry.
"It is not just about money. We have a responsibility to our clients, who need these courses to renew their licenses; if not, they can be fined anywhere from $5,000 to $20,000," insisted Repullo, president of the foundation.
"The ultimate goal should be to correct mistakes and not to close down businesses, since no one benefits from a punitive policy that hinders the industry's growth instead of promoting its development," argued Repullo, whose lawyer filed an injunction in an attempt to stop the resolution that shut down Free Juana.
But she is not alone. Repullo mentioned that Natural Adventure in Caguas also ceased operations a couple of months ago and another client was forced to close down, while the agency holds hearings to investigate an apparent delay in renewing the license.
As a result, an online petition on change.org is seeking 200 signatures to request Gov. Wanda Vázquez to remove Denise Maldonado from her post as director of the Medicinal Cannabis Office. Maldonado did not respond to a request for comment from THE WEEKLY JOURNAL.
"Revenues from medical cannabis would be enough to curtail the deficit in the Health Department's budget, improve health services and avoid hospital closings," Repullo said.