The international restaurant group STK has arrived in San Juan, opening its doors in the Condado Vanderbilt Hotel, STK's first home in the Caribbean. The unique concept is a modern steakhouse in an elegant yet urban lounge, situated in the lively neighborhood of Condado. It is the perfect dinner spot to start off a pleasurable night.
The setting offers the perfect atmosphere to socialize while engaging in delicious, world-class eatery. A beautiful, minimalistic, decorated space, STK's ambiance is chic, modern and vibrant. Dimly lit, popping white florals all around and big circular tables fill the space, giving an elegant yet modern vibe. The refined ambiance is complemented by a resident DJ, providing dynamic and engaging music for guests.
With a $4 million investment, the restaurant features culinary excellence of the highest caliber, with executive chef Lindell Smith leading the kitchen and Nasha Fondeur leading the pastry section.
"Traditional gastronomic presentations offer a serene atmosphere with faint lights; STK San Juan breaks conventions highlighting an interactive vibe, happy hours, seasonal menus and dishes that are eminently instragrammable," said Joel Peña, STK's general manager.
With an extensive trajectory in hospitality, including experience at 1919 Restaurant, also at the Vanderbilt, and Serafina Beach Hotel, Peña is bringing his expertise to guide the STK San Juan staff, which includes over 100 direct employees.
On the menu, the Wagyu flat iron steak is cooked beautifully tender and goes great with any of the eight sauces that are available. Among them, Béarnaise, au poivre and chimichurri are great complements to the steak to personalize your choice of meat. Mostly a meat-centered menu, the varied portions fluctuate between 6 ounces to 34 ounces.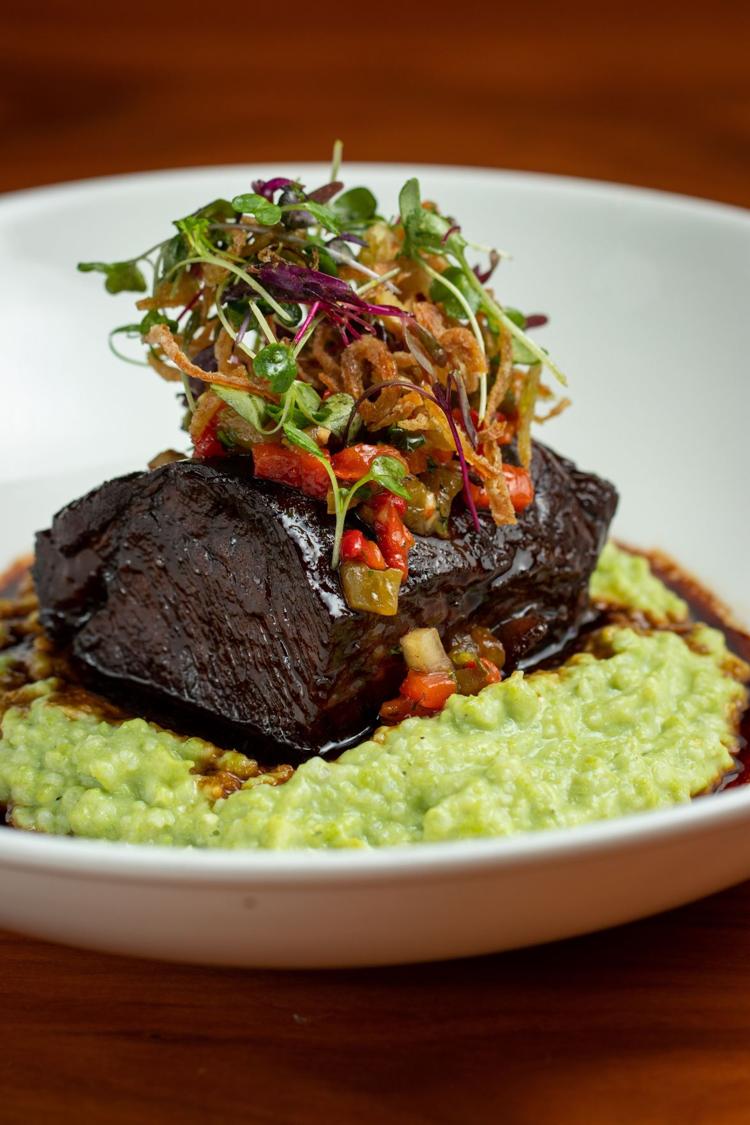 For starters, the tuna tartare is exceptional. Fresh tuna sits on a bed of avocado, topped off with crispy taro chips and surrounded by a soy honey emulsion. It is the perfect appetizer to start off lightly, but deliciously. Another tartare is the beef tartare with capers and kimchi aioli.
A great way to start the evening just right is the shaved brussels sprouts salad with Granny Smith apples, pickled red onions, goat cheese, almonds and sherry elixir, drizzled with a red wine vinaigrette. The combination of these rich flavors is to die for.
The sides menu is a star on its own. Parmesan truffle fries, lobster mac and cheese, sweet corn pudding and jalapeño cheddar grits, to name a few. These sides bring any main dish to the next level.
The menu also features a raw bar with oysters, ceviche and seafood platters, where you can choose the small, medium or large options and add various other seafood like mussels, calamari, clams, whole Maine lobster and Alaskan king crab.
As if the rich contents of the menu weren't enough, the dessert menu features a delicious white-chocolate blueberry bread pudding that is topped with a ball of sweet and smooth corn ice cream. Caramel popcorn and lemon crème anglaise are poured over the top. STK San Juan also has brunch and lunch menus.
Eclectic Cocktails to Tempt You
To go along with its excellent food, a varied and artistically crafted cocktail menu and bar is available for guests to enjoy happy hour or while waiting as their tables are quickly prepared. In the beautiful bar area are highly knowledgeable mixologists waiting to serve you with the utmost care. On the extensive cocktail menu you can find STK's take on the classics, like the Smoky Negroni, which has Montelobos mezcal, orange infused Campari, vermouth rosso and a chuleria en pote rim. Another twist on a classic is Not Your Daddy's Old Fashioned, with Bulleit bourbon, brown sugar, angostura and vanilla bean, topped with an orange peel.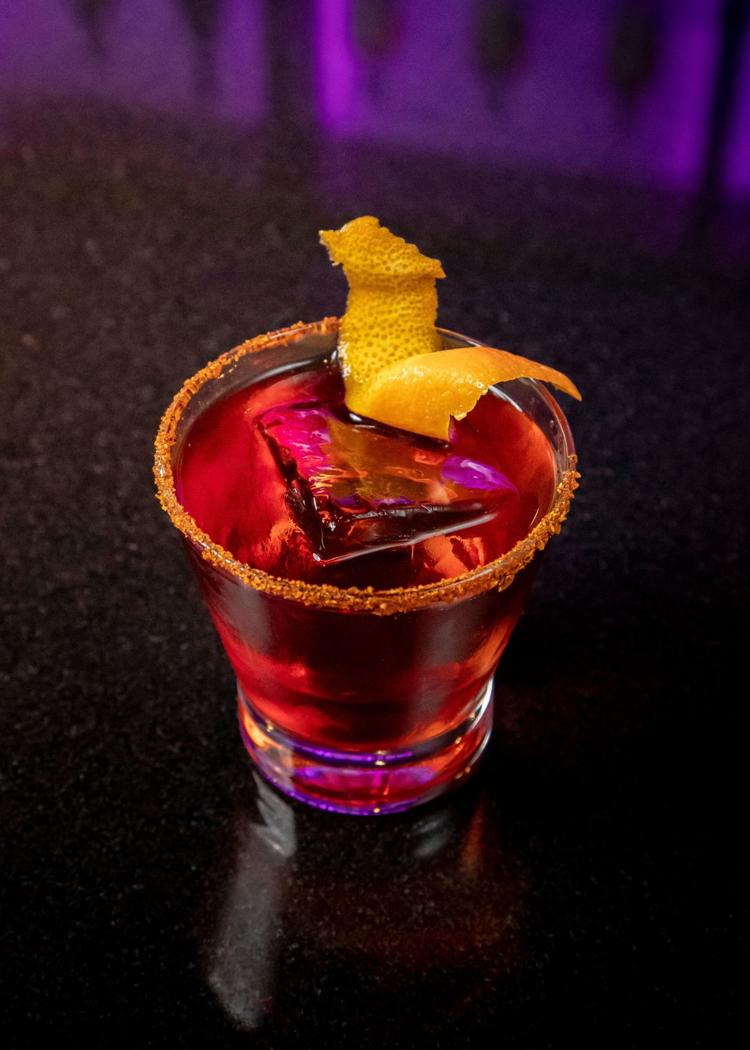 The Cucumber Stiletto is a soft and refreshing cocktail that goes well with any meal. The drink has Ketel One Citroen vodka, St. Germain liqueur, muddled cucumber and mint. There are over 13 different cocktails to choose from, and, of course, a wine list that the staff is more than happy to help you with when selecting the right pairing with your meal.
STK San Juan is truly an unforgettable experience. It is more than just dinner, it is an extravagant night out that includes great culinary experiences paired with great cocktails in a great atmosphere, and of course, great service. STK San Juan has space for over 188 guests and is also available for private events and group activities.
The venue is open for happy hour Tuesdays to Fridays, from 4 p.m. to 7 p.m.; for dinner Sundays to Thursdays from 6 p.m. to 11 p.m.; and Fridays and Saturdays from 6 p.m. to 12 a.m.
For reservations, call 787-722-2828 or contact reservations@stksj.com via email. You can also visit www.opentable.com and visit their social media pages on Facebook and Instagram.
The restaurant group currently has 29 different destinations in the mainland United States, Canada, Europe, Middle East and Mexico.