A 2021 report by the World Travel & Tourism Council (WTTC) and Oxford Economics provides important snapshots on the coronavirus pandemic's impact on the visitor economies of 185 countries around the world, with the aim of helping inform the public and private sectors of the "huge value Travel & Tourism brings to the economy, so that their policymaking and investment decisions" can support this sector.
In Puerto Rico, the joint study estimates that during 2019, travel & tourism accounted for a contribution of $5.17 billion in economic activity, representing 5.0 percent of the island's gross domestic product (GDP). This dropped by a whopping 66.4 percent to $1.74 billion in 2020, the main year of the COVID-19 pandemic, representing 1.8 percent of Puerto Rico's GDP.
Employment numbers in the island's visitor economy also saw a big decrease from 99,700 jobs in 2019 to 85,900 in 2020. This represents a loss of 13.9 percent jobs in the sector.
A similar picture can be seen in the Dominican Republic, which is a major tourism competitor to Puerto Rico. In 2019, the Dominican Republic reported travel & tourism accounted for $12.99 billion, representing 15.9 percent of its GDP. The numbers dropped significantly to $5.56 billion in 2020, representing 7.5 percent of the country's GDP. In other words, the Dominican Republic saw a decrease in economic activity of 57.2 percent in the sector.
In terms of jobs, the country had 799,700 jobs in travel & tourism in 2019, which decreased to 623,800 in 2020 due to COVID-19's impact. This is a drop of 22.0 percent in employment for the sector.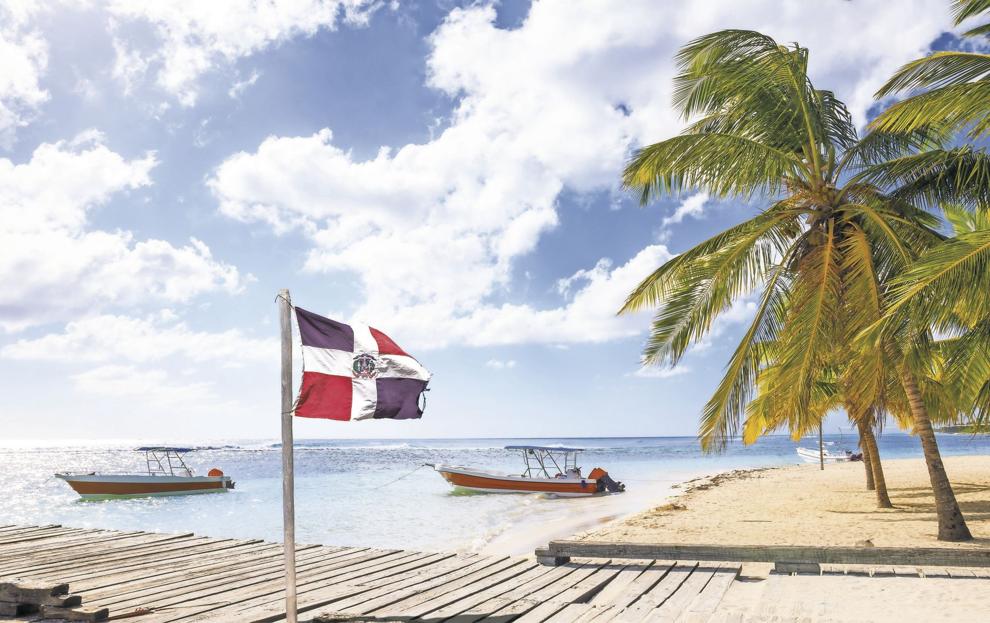 Meanwhile, Puerto Rico's sister U.S. territory of the U.S. Virgin Islands (USVI), another top tourism competitor, experienced similar numbers to those of the Dominican Republic. Travel & tourism accounted for $2.32 billion for the USVI in 2019, representing 53.6 percent of its GDP, highlighting the importance of this sector to the local economy. In 2020, travel & tourism dropped to $934.3 million, or 27.1 percent of its GDP. The overall change in economic activity for the USVI was a loss of 59.7 percent in the sector.
Employment also saw a big decrease, going from 28,500 in 2019 to 20,500 in 2020. The loss of 8,000 jobs was a drop of 27.9 percent for the USVI.
Impact on the Caribbean Region
For the Caribbean as a whole, WTTC research indicates that the travel & tourism sector's contribution to the region's GDP dropped by $33.9 billion in 2020, as COVID-19 sparked a dramatic 58 percent collapse. An estimated 680,000 jobs were lost with many more still hanging in the balance, but the return of international travel this year could see GDP contribution rise sharply and jobs return, said the WTTC.
Travel & tourism's impact on the region's GDP fell from $58.4 billion (14.1 percent) in 2019, to $24.5 billion (6.4 percent), just 12 months later, in 2020. The year of damaging travel restrictions that brought much of international travel to a grinding halt, resulted in the heavy loss of travel & tourism jobs across the popular holiday region, equating to almost a quarter of all jobs in the sector.
These job losses were felt across the entire travel & tourism ecosystem, with small and midsize companies, which make up eight out of 10 of all global businesses in the sector, particularly affected. "Furthermore, as one of the world's most diverse sectors, the impact on women, youth and minorities was significant. The number of those employed in the Caribbean Travel & Tourism sector fell from nearly 2.76 million in 2019, to 2.08 million in 2020, a drop of almost a quarter (24.7 percent)," according to the WTTC.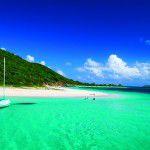 Data also revealed that domestic visitor spending declined by 49.6 percent in the Caribbean, with international spending faring even worse, falling by 68 percent, due to the region's strong reliance on international travel, with many of the islands massively impacted.
"Whilst the global average Travel & Tourism contribution to GDP fell by -49.1 percent, many of the islands in the region fared much worse. St. Kitts and Nevis saw a steep decline of 72.3 percent, while St. Lucia was close behind with a decline of 71.7 percent. The Bahamas, [British] Virgin Islands and St. Vincent and the Grenadines all saw harsh losses, with declines of 68 percent, 67.6 percent and 67 percent, respectively, demonstrating just how important international inbound travel is to the region," said the WTTC.
"The loss of 680,000 Travel & Tourism jobs across the Caribbean region has had a terrible socioeconomic impact, leaving huge numbers of people fearing for their future. The WTTC believes that if restrictions on travel are relaxed before the busy summer season, alongside a clear plan to allow inbound visitors to return to the region once again, the 680,000 jobs lost across the Caribbean could return later this year," said Virginia Messina, senior VP of the organization.
"Another year of terrible losses can be avoided if governments support the swift resumption of international travel, which will be vital to powering the turnaround of the Caribbean economy. Our research shows that if mobility and international travel resume by June this year, the sector's contribution to global GDP could rise sharply in 2021, by 48.5 percent, year-on-year," she added.
"While we're seeing great progress in some regions with the vaccination rollout, we know it will take a significant amount of time to inoculate the global population, particularly those in less advanced countries, or in different age groups, therefore governments should consider measures to allow all travelers to cross borders, through enhanced health and hygiene protocols, and rapid testing," Messina said.
According Forward Keys, a company that analyzes travel industry trends, most United States departures in 2021 are to the Caribbean and Mexico, which could bring a swift recovery to the hard hit region.
"The region is well-positioned to recover quickly because of Caribbean tourism's strong appeal and proximity to major travel markets where consumers are anxious and have already begun to escape," according to Vanessa Ledesma, acting CEO and director general of the Caribbean Hotel and Tourism Association (CHTA).
However, she expressed concerns that the continuing challenges in many Caribbean islands could hinder a quick recovery. A CHTA survey released earlier this month found that approximately 14 percent of industry stakeholders indicated they are likely or highly likely to permanently close as a result of the pandemic, while 37 percent indicated that permanent closure is a possibility. The news comes at a time when most Caribbean hotels and tourism-related businesses either have reopened or are planning to reopen in the coming months.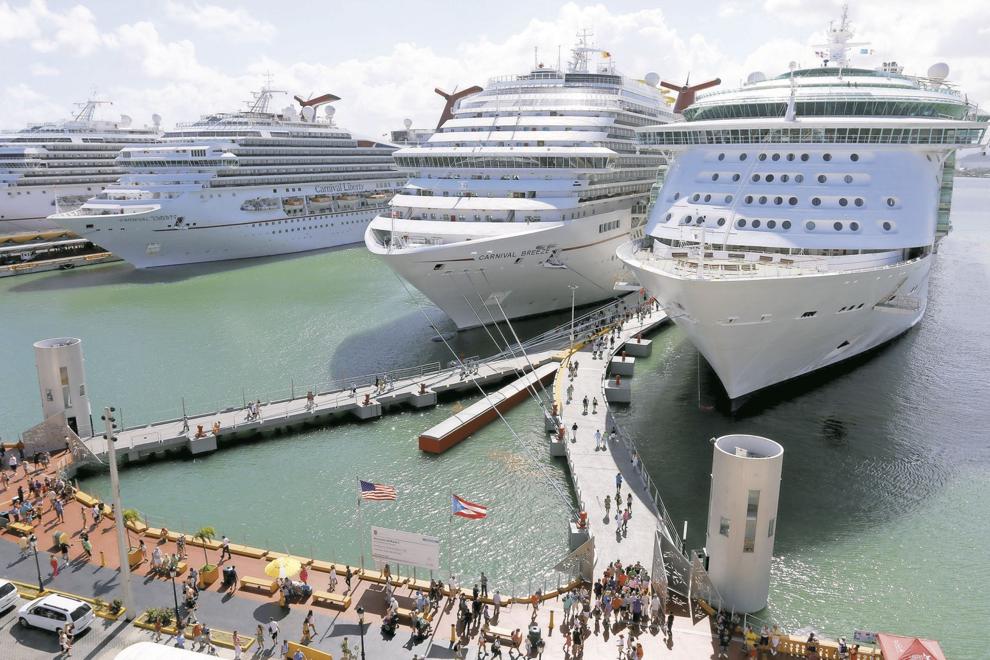 Slew of Announcements in Puerto Rico
While other Caribbean destinations may just be ramping up, Puerto Rico continues to report strong numbers in travel & tourism. For example, Grupo Aeroportuario del Sureste (ASUR), which operates the Luis Muñoz Marín (LMM) International Airport that serves San Juan, reported that May 2021 passenger numbers increased by 1,021 percent compared to May 2020.
In May 2019, LMM received 776,383 passengers. This dropped to an abysmal low of 79,906 in May 2020 and skyrocketed to 896,041 in May 2021.
Reflecting the increased demand for flights to Puerto Rico, more U.S. airlines are adding new routes to the island. American Airlines announced that for the first time, it would launch direct flights between Austin, Texas and San Juan, starting Oct. 7 of this year.
"This new flight is undoubtedly a great opportunity to expand the arrival of more visitors to the island, which in turn represents an economic impact of about $ 6 million to our economy [for the rest of the calendar year]," said Puerto Rico Tourism Co. Executive Director Carlos Mercado Santiago.
Meanwhile, Southwest Airlines announced that starting Nov. 6, it would offer direct flights between Buffalo-Niagara, New York and LMM, as well as St. Louis, Mo. and LMM. Mercado estimated that these flights would bring in an economic impact of $1.2 million for the months of Nov. and Dec. 2021.
The economic impact measurement not only includes spending by visitors to Puerto Rico, but also the positive effect of job creation as well as reopening and expanding tourism and hospitality-related businesses.
Finally, the cruise sector will receive a positive boost in the coming months with the arrival of the Carnival Mardi Gras cruise ship on Aug. 3 to Old San Juan's cruise port. The Mardis Gras has a total passenger limit of 6,500 people, which would be a boon for the Old City's many small businesses.
"The arrival of the Carnival Mardi Gras on Aug. 3 reaffirms Puerto Rico's position as one of the most attractive and important ports in a region as competitive as the Caribbean," Mercado said. "After more than a year of hiatus in the cruise industry, and months of waiting to be able to confirm the final itinerary of the maiden voyage of one of the most anticipated cruise ships in the industry, the port of San Juan will be the first Mardi Gras stop on its first seven-day Eastern Caribbean itinerary," he added.