With many countries in Latin America experiencing political, social and currency risks, ItalBank International has seen its business grow in Puerto Rico since it arrived on the island in 2008.
The number of local employees has from grown from an original five people to 10-12 staff members in 2012, and now to 35.
As an international bank and financial institution, catering to non-Puerto Rico and non-U.S. residents, ItalBank has seen its total clients increase to around 20,000 today. "We have been experiencing double-digit growth in Puerto Rico. There is a strong demand in LatAm for the services that we provide," said Rogelio Cardozo, managing director of ItalBank.
In an interview with THE WEEKLY JOURNAL, he explained that ItalBank provides retail banking services to its clients, which include individuals and commercial customers, mainly small and midsize businesses. By law, all the clients are non-Puerto Rico and U.S. residents, mainly from Latin America, Europe and the Caribbean.
As an international bank, ItalBank has an extensive reach into 20 Latin American countries.
Most international banks and financial institutions deal with wealth management, but in recent years, some states "are not as friendly towards non-resident clients," Cardozo said, citing the examples of Florida, Texas and California.
For example, he said some international banks have increased the minimum to open an accounrt to around $50,000 "but only 3 percent of Latin Americans have the resources for this."
ItalBank caters to a different kind of clientele, with most having less than $10,000 in their accounts. The financial institution also deals with remittances and pension payments.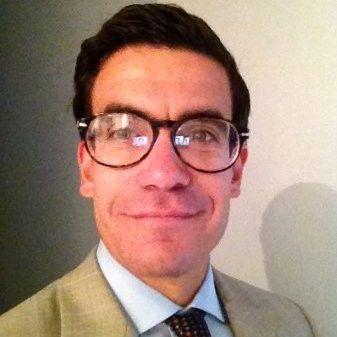 "Like a traditional bank, we provide savings accounts, debit and credit cards… and loans with collateral to buy second homes in the U.S.," he said, adding that their clients cannot get mortgages in the U.S. because of their nationality and residency status.
Cardozo outlined the pluses that Puerto Rico offers for this niche market of exporting financial services. "Puerto Rico has a competitive advantage in this financial niche. It is part of the U.S., we are regulated like commercial banks in the U.S., and we provides access and security," he said to THE WEEKLY JOURNAL.
He noted that many of their clients are opening accounts in Puerto Rico because of political and/or currency risks in Latin America, such as those in Argentina, Chile and Venezuela.
"We are providing export services in the financial and banking sector. Puerto Rico serves as an important bridge between Latin America and the U.S. Puerto Ricans are bilingual professionals and well trained," which is an added plus, Cardozo said.
As part of the company's strategy of expanding its offerings, ItalBank is launching a broad range of American Express (AMEX) cards and services to its clients.
ItalBank will be offering American Express International Dollar Cards in Latin America, the Caribbean (non-U.S. territories) and Spain. The Green Card, Rewards Gold Card, Platinum Card and Centurion Card will include all of the company's signature services and will be accessible to ItalBank's clients.
"Over the last 10 years, ItalBank has made client service throughout Latin America a top priority, providing efficient as well as secure banking services in the region. In keeping with our commitment to growth and excellence," Cardozo said. "With this new product, we reaffirm our commitment to excellence in providing the highest quality of products and services to serve the needs of our clients."