Gov. Wanda Vázquez and Resident Commissioner Jenniffer González have been Puerto Rico's two "point women" in Washington, D.C. as the federal government works on a nearly $2 trillion initiative to fight the coronavirus epidemic and its economic impact on the nation.
The governor has been in discussions with the White House—specifically Vice President Mike Pence—and Health and Human Services Secretary Alex Azar, to help ensure that Puerto Rico and the other U.S. territories are included in all federal endeavors against the novel coronavirus COVID-19.
"We have their total commitment on whatever help the people of Puerto Rico need, as with the rest of the states and territories," she has said to reporters.
During her televised address on Monday announcing the Puerto Rico government's $787 million initiative to fight the coronavirus emergency—in addition to the $160 million already authorized—Vázquez mentioned that the local Labor Department will coordinate with the federal government to offer unemployment assistance to those who are self-employed, such as freelancers. "This is important because [unemployment] benefits, in general, do not cover this sector," she said.
"This is war [against the coronavirus]. All of us Puerto Ricans will win this war together," she added.
Meanwhile, the U.S. Congress was continuing negotiations on the nearly $2 trillion coronavirus rescue package. After members of Congress negotiated well past midnight on Monday, White House officials and congressional leaders said Tuesday they were close to a deal. As of press time, though, the U.S. Senate had not voted on the bill.
The Associated Press (AP) has provided a summary of the bill's main components, which aim to provide healthcare and economic aid amid the coronavirus epidemic and national shutdown. The details are subject to change as congressional leaders and the White House continue negotiating the nearly $2 trillion package, AP reported.
As of press time, the highlights so far:
One-time checks to Americans
The measure would provide a quick, one-time stipend of about $1,200 per individual, $2,400 for couples, and $3,000 for family of four. The money would cut off at higher income levels.
Paycheck support
An estimated $350 billion would be provided for small businesses to keep making payroll. Companies with 500 or fewer employees could tap up to $10 million each in forgivable small business loans to keep paychecks flowing. The program would provide eight weeks of assistance through federally-guaranteed loans qualifying employers who maintain payroll; if they do, other costs like mortgage interest, rent and utilities would be forgiven.
Unemployment expansion
Establishes a new, much more generous unemployment benefit by adding $600 per week to normal state benefits for up to four months and provides an additional 13 weeks of benefits to 39 weeks of regular unemployment insurance through the end of 2020 if they are sidelined by the outbreak. The coverage would be retroactive to Jan. 27. Extends coverage to "gig" workers and independent contractors.
Emergency funding, public health
The bill includes an additional $242 billion in emergency appropriations to fight the virus and shore up for safety net programs. That includes money for food stamps, child nutrition, hospitals, the Centers for Disease Control and public health and transportation agencies. The figure has gone significantly higher during talks over the weekend.
The measure includes $15.6 billion to augment the food stamp program, which helps feed around 40 million low income people per year. Its annual budget is around $70 billion. A bipartisan package is likely to provide far more.
Industry aid
The initial GOP plan called for $208 billion in loans to larger businesses like airlines, which would have to be repaid, and a subsequent version released over the weekend called for $500 billion. Leaders are still negotiating the final number, how the money would be provided by the administration and safeguards to prevent abuses. Delays payroll tax payments by employers. They would be able to defer payment of their 2020 payroll taxes until 2021 and 2022.
State aid
Republicans and the Trump administration have resisted demands by Democrats and governors for aid to the states, whose governors have requested $150 billion to shore up budgets strained by large new costs and plummeting tax revenues. Negotiations are likely to produce a compromise, AP said.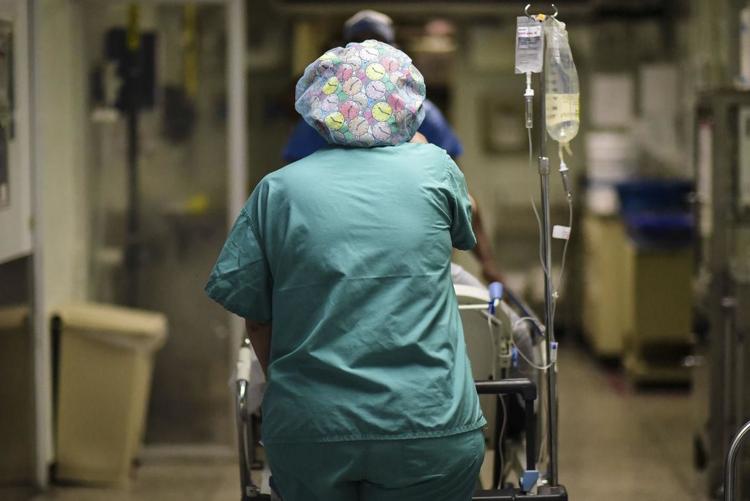 First round of federal gov't emergency funding
The federal government issued the first round of emergency funding related to the coronavirus epidemic earlier this month.
The Kaiser Family Foundation (KFF) provides this summary on the main contents of the initiative:
The Coronavirus Preparedness and Response Supplemental Appropriations Act, which passed with near unanimous support in both the House and Senate, was signed into law by President Trump on March 6. The bill provides $8.3 billion in emergency funding for federal agencies to respond to the coronavirus outbreak. Of the $8.3 billion, $6.7 billion (81 percent) is designated for the domestic response and $1.6 billion (19 percent) for the international response, according to the KFF.
Key highlights on the domestic effort:
Of the $6.7 billion designated for the domestic response:
The majority ($6.2 billion) is for the Department of Health and Human Services (HHS) including:
o $3.4 billion for the Office of the Secretary – Public Health and Social Services Emergency Fund, which includes more than $2 billion for the Biomedical Advanced Research and Development Authority for the research and development of vaccines, therapeutics and diagnostics; $300 million in contingency funding for the purchase of vaccines, therapeutics and diagnostics to be used if deemed necessary by the HHS Secretary; and $100 million for the Health Resources and Services Administration for grants to improve healthcare to people who are geographically isolated and economically or medically vulnerable.
o $1.9 billion for the Centers for Disease Control and Prevention (CDC), which includes $950 million for state and local response efforts, of which $475 million must be allocated within 30 days of the enactment of the bill, and $300 million for the replenishment of the Infectious Diseases Rapid Response Reserve Fund, which supports U.S. efforts to respond to an infectious disease emergency.
o $836 million for the National Institute of Allergy and Infectious Diseases, which conducts research on therapies, vaccines, diagnostics and other health technologies, at the National Institutes of Health.
o $61 million for the Food and Drug Administration for the development and review of vaccines, therapeutics, medical devices and countermeasures, addressing potential supply chain interruptions and supporting enforcement of counterfeit products.
The U.S. Small Business Administration was granted $20 million for its disaster loans program to support loan subsidies that will be made available to entities financially impacted as a result of the coronavirus. Puerto Rico businesses are eligible for this program.
The bill also includes a waiver removing restrictions on Medicare providers allowing them to offer telehealth services to beneficiaries regardless of whether the beneficiary is in a rural community, at an estimated cost of $500 million.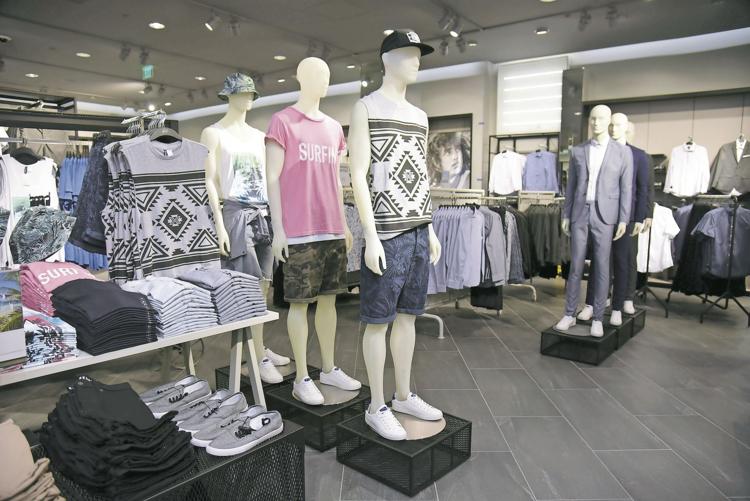 SBA's other efforts
In addition to the aforementioned $20 million emergency finding, the SBA is offering designated states and territories low-interest federal disaster loans for working capital to small businesses suffering substantial economic injury as a result of COVID-19.
The SBA's Economic Injury Disaster Loans offer up to $2 million in assistance and economic support to small businesses and nonprofits.
"The loans may be used to pay fixed debts, payroll, accounts payable and other bills that cannot be paid because of the disaster's impact. The interest rate is 3.75 percent for small businesses without credit available elsewhere; businesses with credit available elsewhere are not eligible. The interest rate for non-profits is 2.75 percent," said SBA Administrator Jovita Carranza.
"The SBA offers loans with long-term repayments in order to keep payments affordable, up to a maximum of 30 years. Terms are determined on a case-by-case basis, based upon each borrower's ability to repay," Carranza added.
The SBA's disaster-assistance customer service number is 1-800-659-2955. Emails can also be sent to disastercustomerservice@sba.gov.